7 Standard Paint Can Sizes & the Spray Paint Options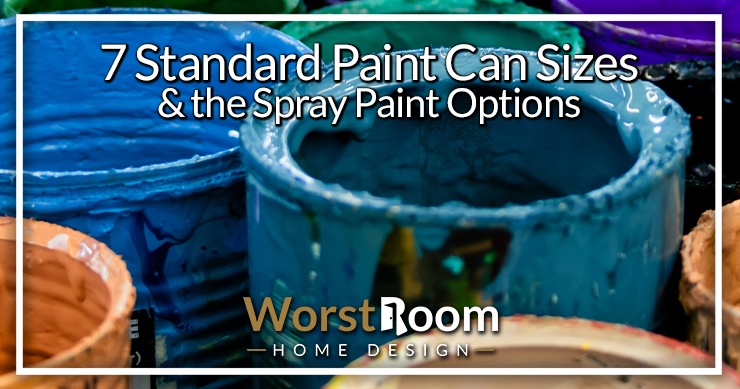 Deciding to paint is such a fun project. Painting is the least expensive way to change a room's atmosphere and brighten any decor. But just how much paint does it take? What are the standard paint can sizes? Will you have to scrub, prime, patch, and apply several coats? We'll explain everything you need to know.
The Industry Has Standard Paint Can Sizes
The upside to painting a room definitely outweighs the bit of prep work. Fresh paint helps remove old odors and instantly transforms a dated space into something modern and bright. It's an inexpensive way to prep your house for the real estate market or just revive your dated living space.
The paint industry has standardized paint can sizes. There are the popular gallon cans that DIYers use or the commercial professional five and ten-gallon sizes. Many people also buy half pints to patch or test color samples.
7 Standard Paint Can Sizes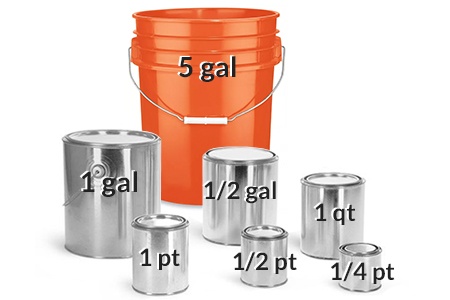 You need to do some math to estimate how much paint you'll need. Paint cans typically come in standard sizes from brand to brand. Before you start painting, you must know how much it takes to cover specific volumes, such as painting a basement ceiling. Two measurements with a tape measure and a small calculation we'll help you with below and you'll have your answer.
What sizes does paint come in? Since there are also different types of paint with varying coverage factors, some information goes a long way. Buying the right amount also means you don't have to store any leftover paint. Empty or part-used paint cans are easily recycled.
Quarter Pint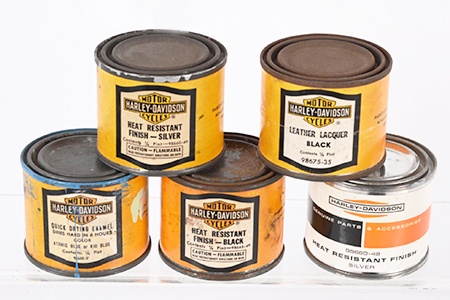 Professional interior designers use these adorable pints (0.14 liter) paint cans on home renovation shows when they test color swatches. Smaller than their half-pint cousins, quarter-paint cans might be tiny, but they're a great size for many reasons.
Test color inside the home and in natural light
Give you a truer feeling of color tone
Great for art projects
Ideal for small furniture projects
For touch-ups
To experiment with
A quarter-pint covers roughly 12 sq ft of wall area, which is smaller than an average closet. These sizes of paint cans are better suited for hobby projects like painting furniture.
Half Pint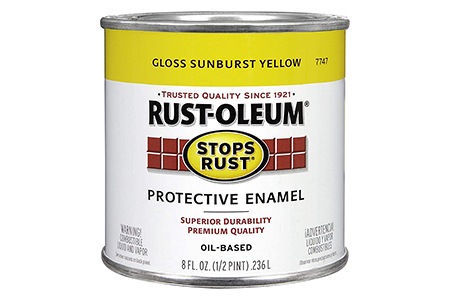 Half pints (0.47 liter) are popular sizes if you need to touch up or run out of paint and need a little more. These paint cans are perfect.
Good for testing the color on larger surfaces
Great for touch-ups or finishing
Perfect for small walls or accent wall
Great for trim
Half-pints cover approximately 25 sq ft of wall space in one coat. Half-pints aren't for taking on big projects; they're for testing or finishing.
One Pint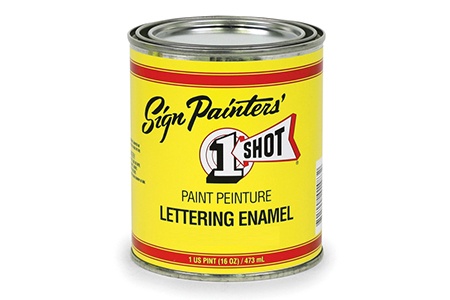 When you're painting an entire room or house, one pint, even of the best-performing paint, isn't going to get you far. Like the other smaller sizes, one-pint cans are ideal if you run out of paint or are doing touch-ups.
Great for doing accent walls or features
Finishing a project
On furniture
Great for trim
Small spaces like closets
One of these paint can sizes covers about 50 sq ft of wall space.
One Quart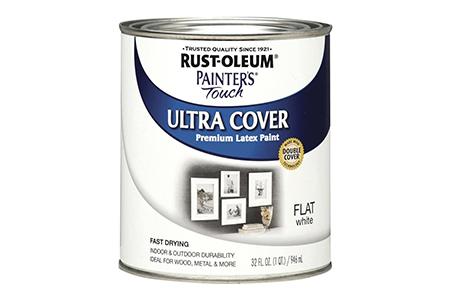 Perhaps you've never seen one quart (0.95 liters) sizes, but they exist. A one-quart size is one step down from the gallon size. A quart is also great when you're finishing a project and need more paint.
Perfect for accent feature walls
Finishing a project
Small closest or pantries
Great for trim
For on furniture
A quart will cover about 100 square feet. Depending on the condition of the wall you're covering, a quart can go a long way.
Half Gallon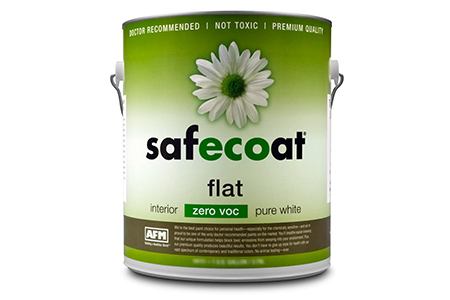 This is a good size paint can. Half gallons (1.9 liters) cover a decent amount of space and are practical for painting inside closets, single walls, or small rooms.
Perfect for small projects
Ideal for accent feature walls
Big enough to paint bathrooms, closets, pantries, and dens
Half gallons are an excellent choice for smaller projects or for adding a pop of color. This size can cover a decent amount of wall space, like 200 sq ft.
One Gallon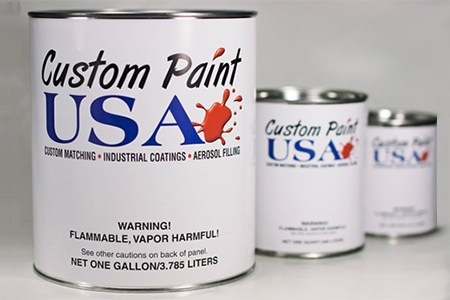 One gallon (3.8 liters) is the perfect paint can size for DIYers. It's the most common, and every home building supply store sells gallon cans. Most have switched from traditional metal cans to recycled plastic pails.
Perfect for just about any paint project
Versatile for small to medium-sized spaces
Great for interior and exterior jobs
Easy to use and move
One-gallon cans are the industry standard and perfect for most projects. Depending on wall condition and paint quality, one-gallon cans cover 400 sq ft. Most standard rooms require two cans for 800 sq ft.
Five Gallon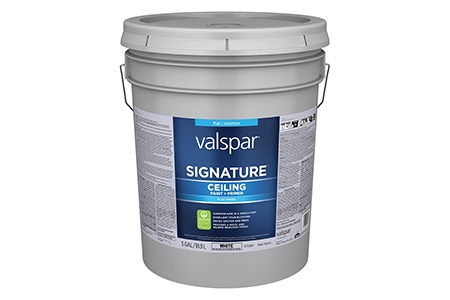 If you know you'll be buying a bulk amount of paint, there's no reason to save a little money and purchase a big five gallon bucket of paint. They hold 18.93 liters of paint, which, following the rule of thumb where one gallon covers about 400 square feet, can cover about 2000 square feet of surface.
Perfect for very large projects using the same paint color
Can result in too much leftover paint, so calculate carefully
Can offer lower prices due to the bulk volume
More difficult to carry and transport
Finding these paint sizes in custom colors won't be easy, though you can have them mixed up for you at a specialty paint store or hardware store with a paint counter. Transfer the paint from this large bucket to more easily manageable pails to make your workload simpler.
4 Spray Paint Sizes You'll Encounter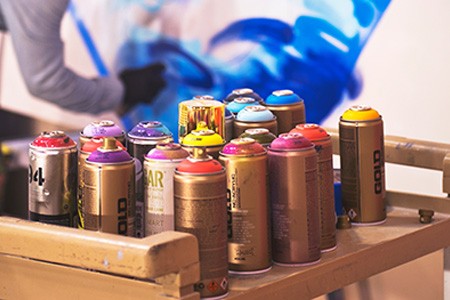 When it comes to spray paint, you'll find these pressurized cans of aerosol paint in the following standard paint can sizes:
16 ounces
12 ounces
6 ounces
4.5 ounces
Your standard spray paint can is the 12 ounce size like people use for graffiti (here's some tips to get spray paint off of concrete). You can find the larger 16 ounces in many hardware stores, as well as the 6 ounce size, but it does become more rare to find the 4.5 ounce size, which may be considered a "hobby" size.
Calculating the Paint Amount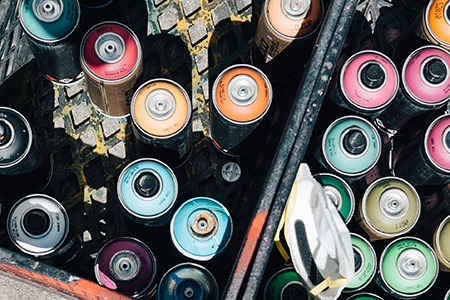 Calculating the paint amount isn't an exact science, but you should do some measuring to make sure you order enough paint to cover the entire project without running out. This will help you mix and match from the different size paint cans so you can buy more efficiently and minimize waste.
The math is easy; you must remember to subtract the space windows, doors, and trim takes up. Or any other wall surfaces in the room. It's length times height minus window, doors, etc.
Since a gallon covers 400 sqft, you can calculate how much paint you'll need. The quality of the paint can make your gallon stretch further. Paint suppliers also make different types of grades, and some recommend using a primer.
If you'd like to double-check your math, use this handy calculating tool. If you're painting the trim with different paint, use the same math principles and subtract. Having too much isn't a big deal since spray paint does expire but lasts around 15 to 20 years.
Choosing the Best Paint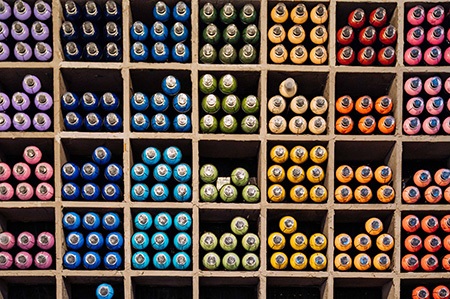 Paint has come a long way in texture, application, finish, drying time, odor, and color choices. Look for wear and tear ratings if you have children or are painting high-traffic areas. Some paint is better in bathrooms with mildew-resistant chemicals than in living rooms.
Prepping the wall surface greatly impacts how the finished product will look. If there are many imperfections and dents in the wall, fix them with a suitable compound and sand them to a smooth finish.
One of the essential tools for painting any space is prep work. This effort helps to make a project more fun and enables you to achieve the look you're after.
Years ago, painting meant washing the walls with a soapy detergent or paint prep cleaner for the wall surface to receive the paint. Technology has changed all that. Unless you're painting a very greasy wall, you can paint the walls directly.
Professional painters also give walls a quick sanding with a pole sander. It helps to prep the wall and helps with paint adhesion. Also, make sure the type of paint you buy will cover the original wall.
Primer
Some people think primer is an added expense, but it's a true time and paint saver. Priming prepares the wall for adhesion. It also helps prepare the dark walls to receive lighter colors. Just read your paint label to make sure you're purchasing the right types of primer.
To calculate the primer amount, use the same math as above. Using primer also makes the paint volume go farther. Additionally, depending on the surface you're painting, many paint companies now offer paint with the primer built right into the paint.
FAQs Regarding Paint Can Sizes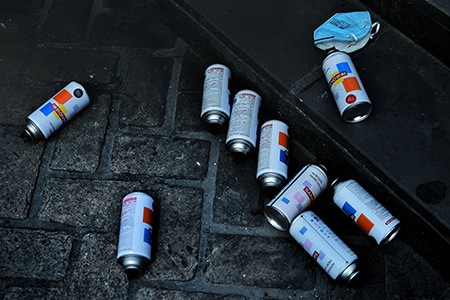 Below are some commonly asked questions about paint can sizes.
Do Paint Cans Come in Larger Sizes?
The original paint cans don't come in larger sizes, but commercial paint comes in larger bucket sizes, like 5 and 10 gallons.
Larger sizes are great, but they are cumbersome to maneuver and very heavy. While carrying heavy buckets is doable for strong, burly men, pouring them into paint trays is challenging. Larger gallon sizes are great for commercial jobs.
What Type of Paint Covers the Largest Area? Oil, Latex or Acrylic?
Of all the types of paint available, the most common type of paint in use in homes today is latex paint. Some formulations are nearly odor free, less toxic, and easier to use. Latex technology is an important area that paint manufacturers focus on to bring us the best and most advanced paint technology.
Few people still believe that oil-based pain has a better application, but many professionals would disagree.
Standard Paint Can Sizes Calculated for Every Project
Paint technology has revolutionized the paint industry. However, the sizing has mostly stayed the same. The most common size for home projects is still the gallon pail. It's easy to work with and allows homeowners the freedom to buy more or less depending on their needs.
The mini quart paint can sizes are a great way to experiment with color. Color never looks the same in the store or even on the swatch. Although paint can size hasn't changed much, a lick of paint can transform a space instantly. Now you need to decide on the color and paint finish.
You'll Also Enjoy: