All Categories
As Worst Room becomes a larger and larger website, we've added more categories to organize the posts in a useful manner for you. This lets you browse the general topics more easily rather than depending on the search function to find a specific topic you may not even have in mind yet.
But even so, we aren't able to list all of the categories in the menus scattered about the site, so we're providing this page to help you find information you may not even realize you were looking for.
Every post will belong to one or several of these sub-categories, and some posts belong only to a "parent" category as well. So if you don't find exactly what you want, please do give the search tool a try.
We welcome you to stay as long as you'd like and find inspiration in one of the following categories. We'll list the main categories in the same order as seen in our main menus, and then all of the ever-growing sub-categories in alphabetical order.
Interiors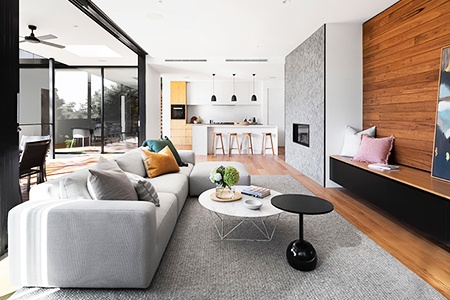 » Visit the Interiors Category
Our interiors category encompasses all of the rooms inside of a home and everything regarding decorating, organizing, and arranging these living spaces so you can get the most enjoyment out of them.
Basement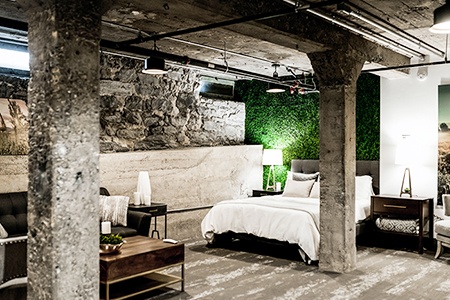 Basements can be finished or unfinished, or in the process of moving from one to the other. How can you use a basement most effectively? How do you maintain them and control for issues like humidity and temperature? We talk about all of that and more here.
Bathroom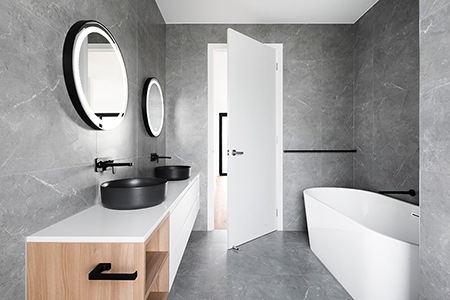 We may not spend the most time in a bathroom but we probably visit it more than any other room in the house. From preparing for the day or even relaxing at the end of a day, we want that experience to be the best for you. Learn all about bathroom decor and maintenance here.
Bedroom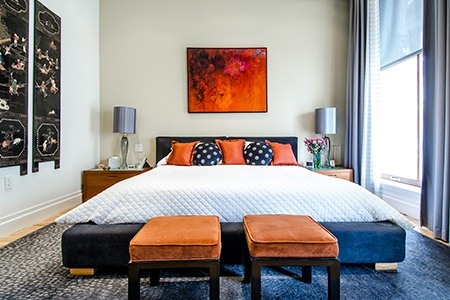 Every night, day in and day out, we spend at least 8 hours in this room if not more. It should be our sanctuary of comfort and letting go of the stresses of the day. Getting this room right matters more than any other.
Craft Room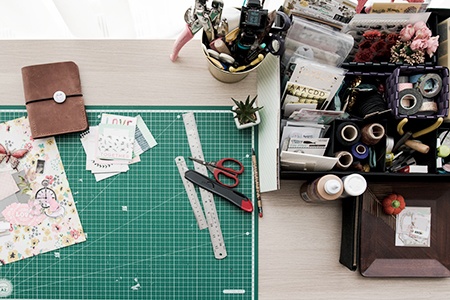 » Visit the Craft Room Category
There are a lot of hobby rooms but none are more pervasive than the craft room. Whether doing arts and crafts, sewing, repairing clothes, pillows, and blankets, or just enjoying another project, the craft room should be a place of inspiration and liveliness.
Dining Room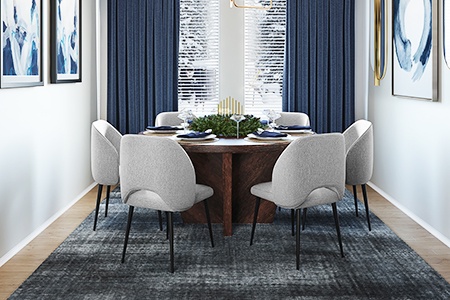 » Visit the Dining Room Category
There's no better opportunity to impress your guests than hosting them together for a formal, sit-down dinner in the dining room. We should show our best decor, best dishes and cutlery, and our respect for our friends and family by having the nicest dining room possible for them to enjoy.
Kitchen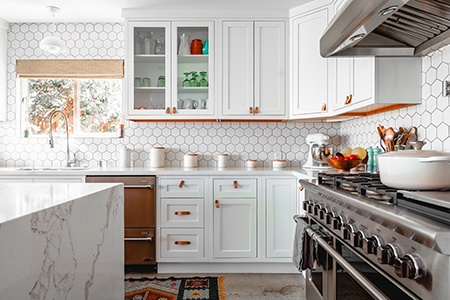 The most difficult room in the house to keep clean and organized is the kitchen, because we're constantly in there making the next mess as we prepare meals for our loved ones. It's not as hard as it seems to keep this room a joy to be in, and we share our guidance here.
Laundry Room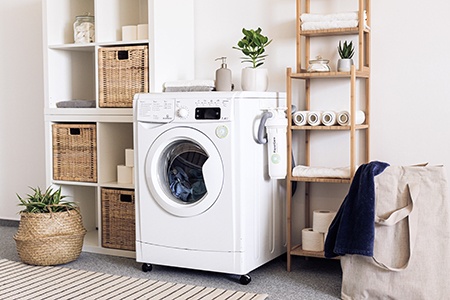 » Visit the Laundry Room Category
A lot of people treat their laundry room as a place to dirty up and not care how it looks. That's a huge mistake because a pristine laundry room makes you feel like your clothes and other parts of the home are equally as clean. Get your laundry room right!
Living Room
» Visit the Living Room Category
For many, when we're home relaxing, we're spending time in the living room. It's where we keep our couches, most of our entertainment-related electronics, and it's close to a bathroom and kitchen. What more could you want? Well, first and foremost you have to decorate it well.
Nursery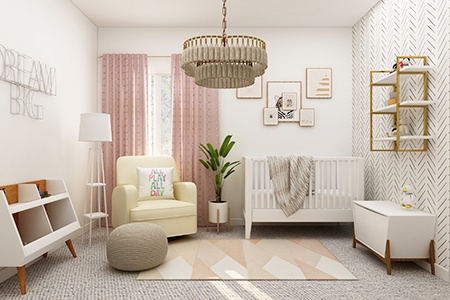 Is it possible to love and care for another being more than a baby? We want the absolute best for them in their nursery and as it later transitions into their kid's bedroom. It's not only about the decor but all of the tools, tricks, and tips that help make this room extra functional.
Office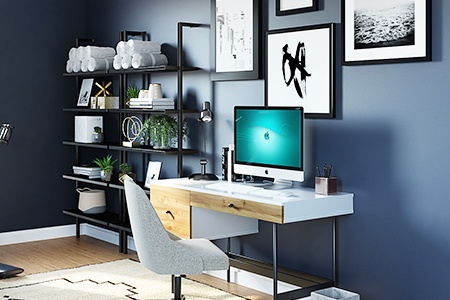 More now than ever are families creating home offices to not only pay bills from, study, and do other administrative tasks, but also to literally work from home. The way we do things in the world is changing and so are our homes. Learn how to situate your home office here.
Furniture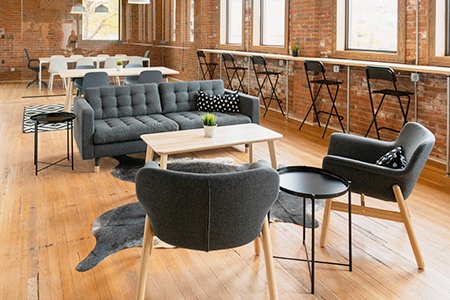 » Visit the Furniture Category
Without furniture, a house or apartment is just a floor plan and a bunch of walls. It's what we fill it with, and the memories we then create, that make it a home. And nothing fills our floor space more than the furniture we choose that reflects our style and interests.
Appliances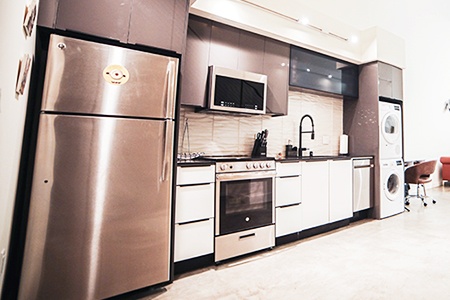 » Visit the Appliances Category
You might be one of the people that think appliances should do their specific job and don't really care about the aesthetics. Some of us care how they look, too. As we learn more about appliances and which ones are the best, we share all of that information here with you.
HVAC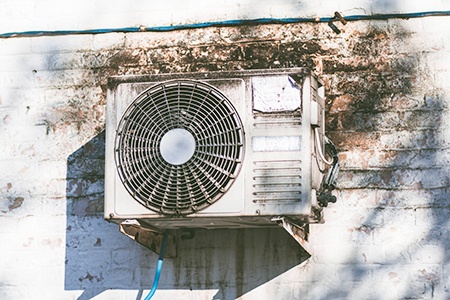 Heating, ventilation, and air conditioning... without these we would be completely miserable in our own homes. There are a lot of ways to achieve comfort inside and a lot of knowledge to collect about these many ways. Stay warm or cool here with Worst Room.
Lighting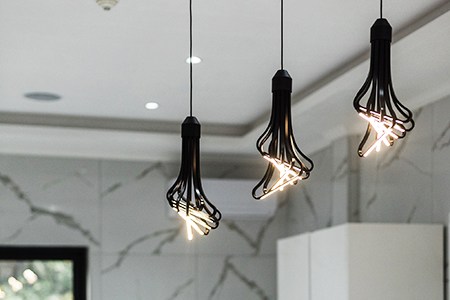 Lighting doesn't have to be a standard, boring necessity. We can customize and accessorize all the lights around our homes, indoors and outdoors, as much as anything else, from the fixtures all the way down to the bulbs.
Security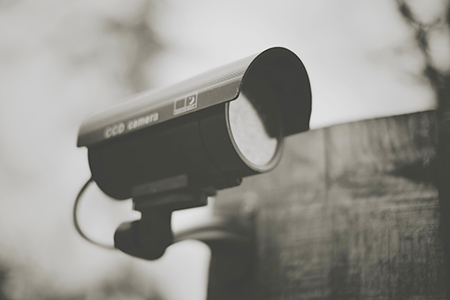 The more we invest into our homes the more we begin to become concerned with safety. We want to impress the right people but that undoubtedly attracts the wrong people, too. Keeping your home safe and secure from bad guys is not something to be neglected.
Sink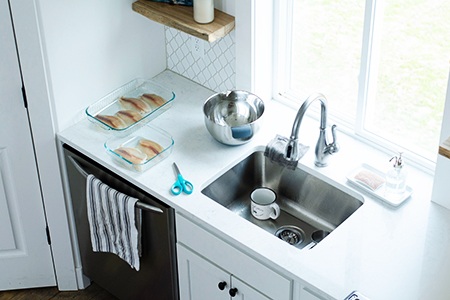 We've written and plan to say much more about the sinks we have around our homes, so much so that we felt the need to give them their own category. From kitchen sinks to bathroom sinks and even laundry sinks, we're covering it all here.
Tub & Toilet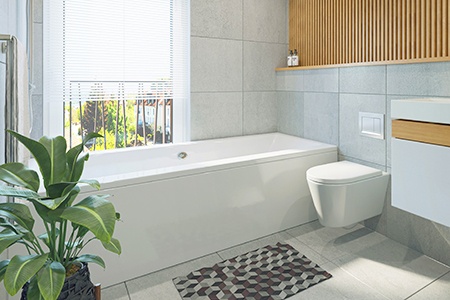 » Visit the Tub & Toilet Category
Among the most important and frequently used appliances (or fixtures) in our homes are found in our bathrooms. These are our showers, tubs, and toilets. That's why we've written so much information regarding them that they need their own category. From cleaning, fixing, using, and improving them, you'll find it all here.
Utensils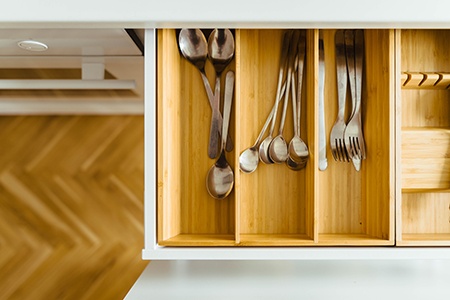 From eating utensils to cooking utensils and more, there's a lot to talk about and we're collecting it all here. Between discussing their existence, variety, usefulness, and even their histories, the talk about hand held utensils can go on and on, and that's our goal.
Lawn & Garden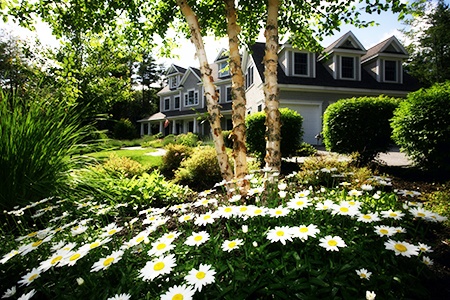 » Visit the Lawn & Garden Category
You may be thinking about curb appeal but people really get into trying to achieve the perfect lawn as well as flower beds or vegetable gardens, not for anyone's sake but for the enjoyment of the activity itself. We should all strive to find something we love like that!
Fencing & Gates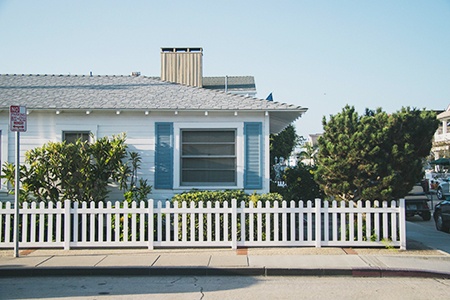 » Visit the Fencing & Gates Category
A good fence makes a good neighbor and welcoming gates are like a portal into our own little homemaker's universe. We have a lot to say about both fences and gates and are collecting these articles here. Let's keep the kids and pets in and the riff-raff off the lawn!
Garden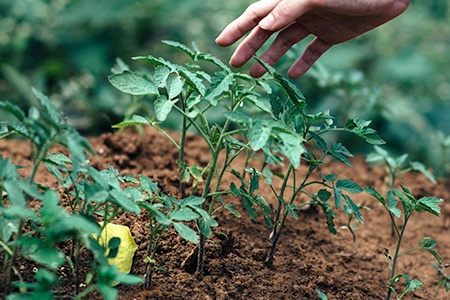 Gardening is one of the great joys in life, keeping us in touch with our food in a way that's otherwise not possible for most of us in the present age. Literally seeing the fruits of your labor rise from the ground and become a delicious meal on your table can't be beat.
Lawn Care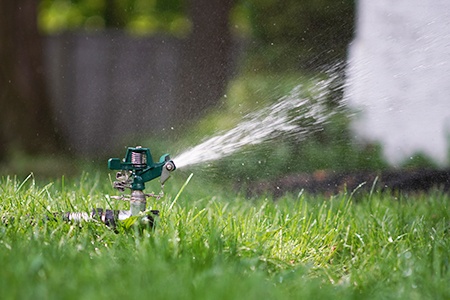 » Visit the Lawn Care Category
It's respectful to your neighbors to have a nice lawn, helps keep your reputation up, and more than anything is the ultimate on-going challenge. Seeding, fertilizing, watering, cutting, and so many more lawn care activities need to be mastered for the perfect yard.
Pests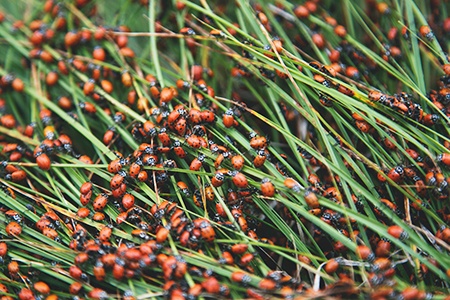 As we become more involved in our homes, we gain a better appreciation for why everyone else is so annoyed with the pests that make their way in and around our houses and apartments. From digging up our gardens, making nests anywhere they can, keeping us awake at night, and even getting inside to wreak havoc, these pests can drive us bonkers. Learn what to do about it here.
Exteriors
» Visit the Exteriors Category
First impressions are everything and people will make snap judgements about you and your home based on how well you've decorated and maintained the exterior. Let's help you achieve that as well as create the home of your dreams.
Garage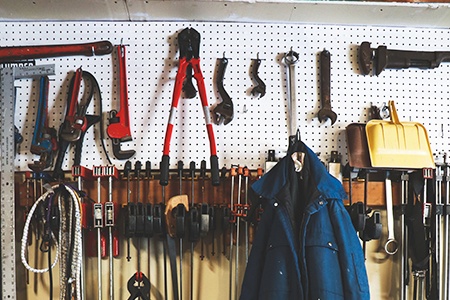 Like it or not, if you own a home your garage will have at least one wall that ends up covered in tools (and the rest might be stuffed with boxes of random stuff). The garage is where a lot of work is done to help maintain the home, and we'll help you understand how to do it here.
Patio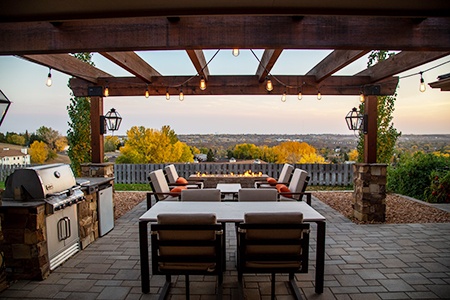 On a cool evening there's hardly anything better than firing up the grill and relaxing out on the patio as the sun sets. Lots of beautiful conversations and gatherings happen on your patio, porch, or deck, and there's a lot you can do to help provoke great memories out there.
Pool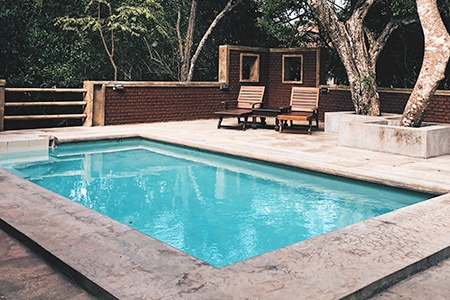 » Visit the Swimming Pool Category
A swimming pool area is a place of joy. Between the pool house where you can change clothes, store floats, and contain your pump and filter, and the swimming pool itself, few places around a home bring more joy for families, especially those with children.
Roof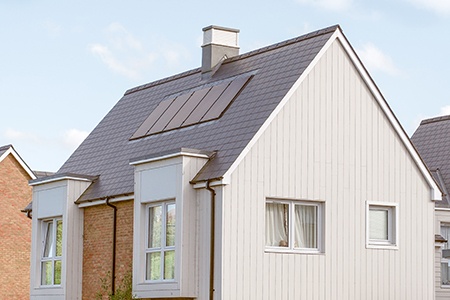 Your roof protects you and everything inside your home from the elements. Rain, sleet, and snow are no match to a properly built and maintained roof. You can even generate electricity on your roof these days. We'll talk all about it and help you identify the type of roof you have here.
Homes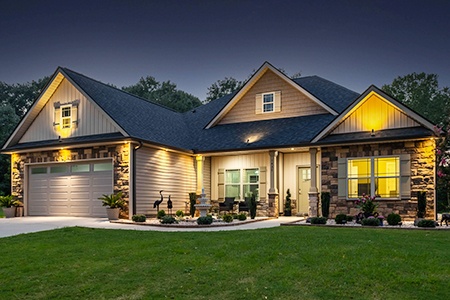 Owning our own property, whether that's a house, apartment, condominium, or townhouse, is a big dream of many if not most people. But that's only the beginning of the adventure, because once you're an owner there's so much more to learn and do.
Apartment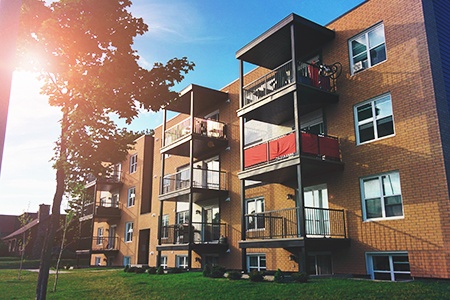 » Visit the Apartment Category
Having an apartment can be tricky in terms of what you're allowed to do or even willing to do if you think you'll be moving again any time soon. But that doesn't mean you can't enjoy your decor or even have a garden. Our goal here is to open up the possibilities of apartment living.
Houses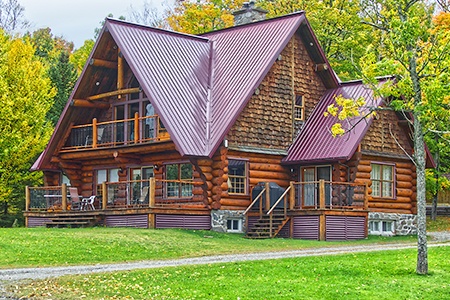 A house is a big deal that comes with a lot of responsibility. But before you even get to that, we're dreaming about the type of house we want, the floor plan, how many stories we want, and whether or not we want a basement, a fireplace, and so forth. Help making those decisions is all tucked in this category.
Activities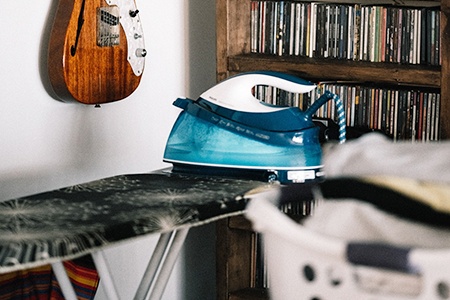 » Visit the Activities Category
When we say activities, we're referring to things like cooking, cleaning, completing projects, doing maintenance tasks, etc. These aren't necessarily about specific rooms or decor styles, but more just about taking care of the home we create for ourselves.
Cleaning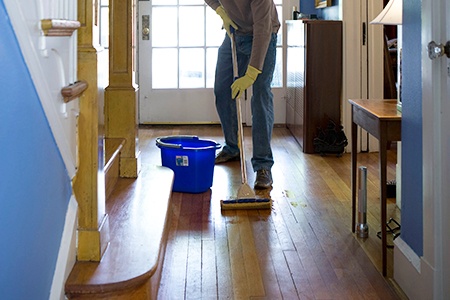 A clean home environment is the respect you owe to yourself and to your visitors. And it's an on-going cycle of chores but well worth it. That doesn't mean it needs to take forever. Here we help you understand what to do, how to do it, and how to do it best and fastest.
Cooking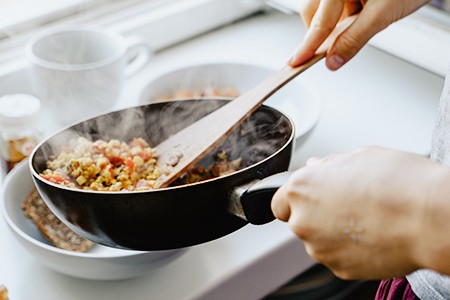 What website about home life would be complete without mentioning one of the daily tasks we engage in, which is cooking. From the pots and pans you need to the types of food, we aspire to cover it all for you here. Bring new enjoyment to your meal time with these articles.
Do-It-Yourself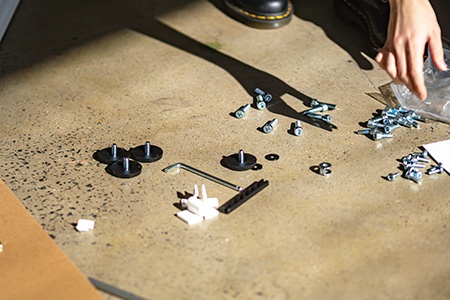 » Visit the Do-It-Yourself Category
There's no point in finally achieving your goals as a homeowner if you're going to let it all fall apart on you. Save money by doing it yourself with our DIY articles that teach you how to build things, repair things, and keep everything in working order.