What is a Finished Basement? Exactly What Qualifies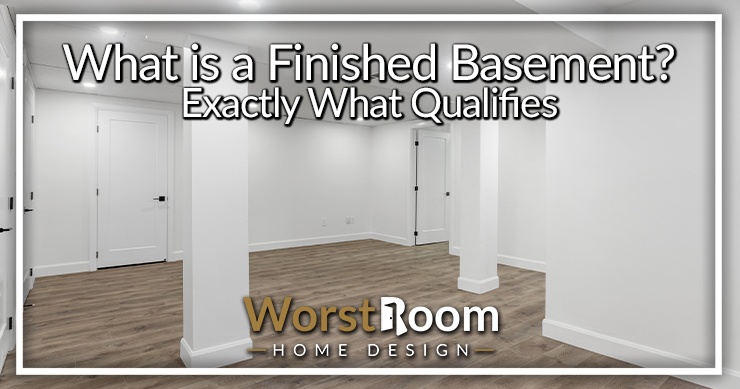 Do you want to increase your property value and add more living space to your home? Consider adding a finished basement. What is a finished basement? A finished basement is a highly sought-after feature in the residential property market, and these homes have more appeal with realtors and buyers.
A finished basement is a "livable" space, similar to the lounge or bedrooms upstairs. When it comes time to list your property for sale, homes with finished basements are more likely to sell faster and attract more attention from the market.
But what is a finished basement exactly? What qualifies as a "livable" space, and what does it cost to undertake this renovation project to your home?
What Is an Unfinished Basement?
Let's start by understanding the definition of an unfinished basement. If your home has the type of basement with gravel, sand, or unfinished flooring, no insulation, and minimal lighting, it qualifies as an unfinished space. You can think of it like this. Can you live in your basement? We're not talking about living in survival mode – we mean, can you live comfortably in this space.
Most basements feature the home's water heater, breaker board, an unfinished staircase, and unlevel flooring. Most people use it as a storage space, and there's a chance of water leaks and mold infestations taking over the basement. You have an unfinished ceiling with wiring and plumbing exposed and the HVAC ducting visible and running from one end to another.
What Does Finished Basement Mean?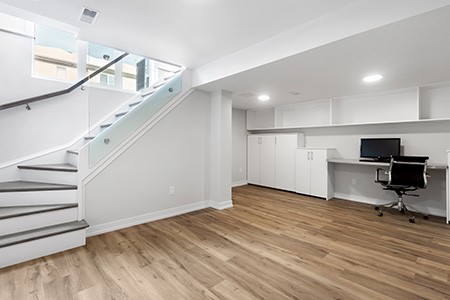 When is a basement considered finished? A finished basement is a "livable" space where someone can comfortably stay in the area throughout all seasons. There are ceilings installed, insulated walls, and finished, level flooring. It's a climate-controlled environment with fresh air flowing throughout the room, and there might be ablutions like a toilet or shower in a separate bathroom.
The basement has wiring, and there might be a separate, secure entrance to the room from the outside. There's proper lighting so you don't have a dark basement, concealing wiring, electrical outlets, and trim. If it's a space you could rent out to someone, you can consider the basement "finished."
What is a Partially Finished Basement?
A partially finished basement is the halfway point between the unfinished and finished basement. A portion of the area is livable, but it doesn't suit habitation., For instance, it might serve as a games room or teen hangout.
There might not be any ceiling, flooring, or millwork, but there are partition or framing walls, plumping, wiring, and drywall concealing it all. You can think of a partially finished basement as somewhere you could hang out for a few hours, but you wouldn't live there. It could be the site of a home gym or a home office.
How Do You Finish a Basement?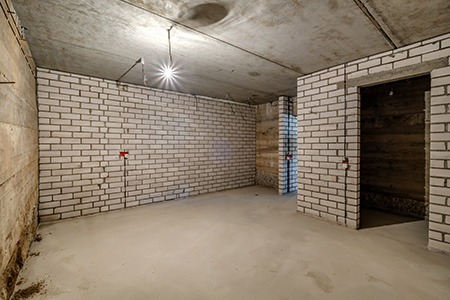 What is a finished basement? We have that settled, but how do you transform an unfinished basement into a nice livable space?
If you have the budget and the time, you can turn an unfinished basement into a finished basement and improve your home's livable space and value. A finished basement brings more curb appeal to your home, allowing you to increase the asking price if you ever want to sell your property.
What constitutes a finished basement? You'll need to complete the following tasks to finish your basement and make it a livable space.
Install flooring over the concrete or earth floor. Floorings like hardwood, vinyl, tiles, and carpets are suitable, and adding underfloor heating makes it luxurious. You don't need to remove paint from the concrete if you're going to cover it. Some people have opted to simply paint the concrete floor, too, but that's not quite "finished" in my opinion.
Install a ceiling and insulate it. If you still want access to the plumbing and wiring, consider using ceiling tiles. Tiles allow you to hide the wiring, ductwork, and plumbing, bringing a finished look to the space. A bulkhead is also a good option for hiding the fixtures from sight.
Insulate the walls and install siding to keep the basement warm when the winter arrives. Add electrical outlets for appliances and install down lighting in the ceiling to light up the space.
If there's an entrance to the outside from the basement, ensure it's secure and insulated. Adding plumbing is a nice finish, and adding a bathroom and toilet is a good move but optional.
Bring in a contractor for the work and hire an electrician. You'll need certificates showing that a professional carried out and assessed the work.
Is it Worth Investing in a Finished Basement?
Converting your unfinished basement into a livable space is a fantastic investment in your property and a great project to undertake for a good return on the money you spend. If you have a growing family, finishing the basement adds more livable space, meaning you don't have to go house hunting and move to a new neighborhood.
As mentioned, prospective buyers find homes with finished basements more appealing than properties that don't have this feature. So, you can get a higher market price and a better chance of selling your home fast if you have a finished basement.
What is a finished basement? A finished basement doesn't always have to be a spare bedroom. You could turn it into a home theater room, an editing or music studio, or a games room/ bar area. All these ideas add more appeal and value to your property when it comes time to sell your home.
Is a Finished Basement Included in a Home's Square Footage?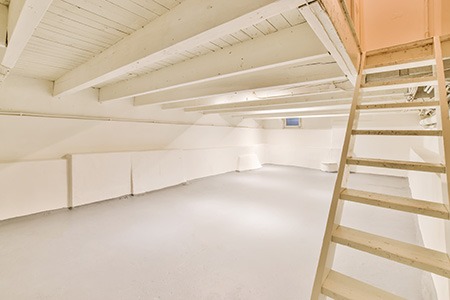 In most states, a finished basement isn't included in the home's square footage. However, some states allow the realtor to advertise your home as "X" amount of "above-ground" square footage and "X" amount of "Below-ground" square footage. This kind of distinction also goes for a finished garage's square footage.
However, many relators lump the two together and list the above and below-ground square footage together. If a finished basement has a walk-out or a separate entrance from upstairs to the property's exterior, you can usually include it in the home's square footage.
Does a Finished Basement Raise Property Taxes?
Yes, installing a finished basement does raise your property taxes if it qualifies as a livable space and increases the square footage of your home. If a building inspector assesses your property and includes the finished basement as a livable space, they'll add it to the home's square footage. You'll have to pay property taxes related to the size of the basement and the additional market value it brings to your home.
If property taxes are a concern for you, it's best to consult with a contractor and accountant before approving the project and breaking ground. Or you can call the city planning department at your local municipality. Ask them how much your property taxes will increase if you add "X" square footage to your home by including a finished basement.
Does a Finished Basement Count as an Extra Story in a Home?
In most cases, a finished basement doesn't count as an extra story to your home, but exceptions exist. For instance, if the basement is partially above ground, or if it's a walk-out or has a separate entrance, realtors may include it as another story when listing your property for sale.
What Are the Expected Costs to Finish a Basement?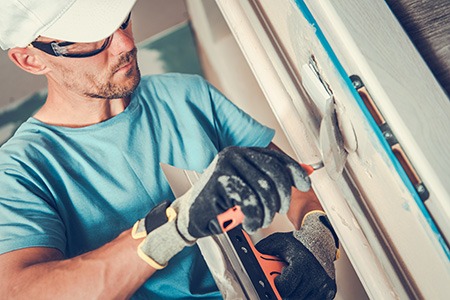 The costs of finishing your basement depend on the size of the space and the finishings you choose. For instance, going with hardwood flooring over the carpet will increase the costs, and adding a bathroom will elevate your price tag for the project. Consult with a contractor and unpack your vision for them. They'll give you an estimate for the work involved with finishing the basement.
On average, you can plan for spending anywhere from $2,800 to $34,500 on finishing the basement, with the national average being $18,398. Typically, the price per square foot for the project is around $25 to $50. You'll also need to consider the fixtures and furnishings you'll have to add to the room to make it livable and include those costs in your budget.
Finished Basement FAQ's
When the topic of a finished basement comes up, so many other questions arise. Let's cover those now.
What is Another Name for a Finished Basement?
Some real estate agents refer to finished basements as "lookout basements." These basements are usually partially above ground, with windows looking out onto the yard.
What's the Difference Between a Full & a Partial Basement?
A "full" basement measures the same dimensions as the home above it. So, the basement floor plan has the same dimensions as the home's exterior walls. A partial basement is a space less than the total square footage of the exterior walls.
Does a Finished Basement Need a Toilet or Bathroom?
Adding a toilet and bathroom to a finished basement makes it more appealing to buyers and increases your property value. However, it's not necessary to include a bathroom and toilet in a finished basement to have it qualify as a livable space.
What is Considered a Finished Basement? – Key Takeaways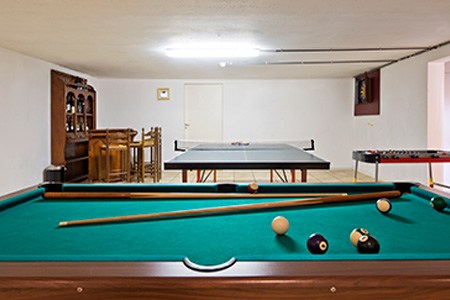 A finished basement adds more value to your property and appeals to prospective buyers.
A finished basement qualifies as a "livable" space, meaning someone could comfortably live down there full time.
Finished basements have finished ceilings, floors, and walls. They also have electrical outlets, climate control (air-conditioning), and some might also have plumbing.
For a finished basement to be included in the square footage of your home, it must have a separate entrance to the house.
For your finished basement to count as an additional story to your home, it must be partially above ground or have a separate entrance like a walk-out.
The average cost for finishing a basement depends on the quality of the fittings you install. Typically, you'll spend $25 to $50 per square foot to finish the basement.
So, What is a Finished Basement?
A finished basement is a livable space. This means it has drywall, ceilings, electricity, bathroom access, and clean, level flooring. Basically, when someone asked what is a finished basement, you can essentially compare it to any other bedroom, living room, or dining room, as examples.
You'll Also Enjoy: