16 Cat Litter Alternatives for Those Desperate Moments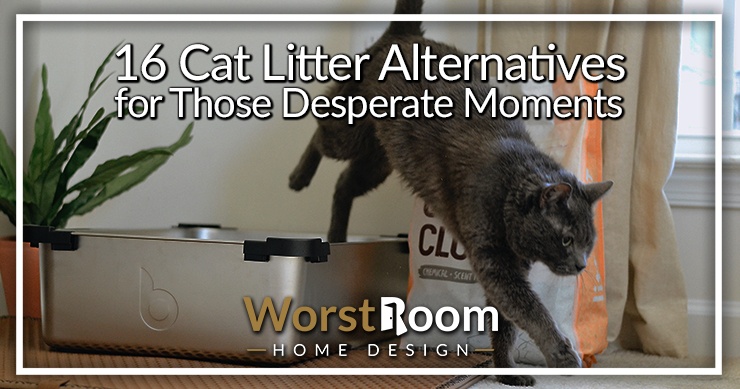 If you're already a paw-parent or if you're a first time cat owner, the question of cat litter alternatives to the usual kitty litter may linger on your mind. This is because cat litter can often be quite expensive or it may not be suitable to your feline pets.
Therefore, if you want to try some other substitutes and alternatives of cat litter to see if they would work for your fur babies, this comprehensive list is your one-stop solution.
But before we dig into the list, let's find out what cat litter is and what purpose it serves.
16 Cat Litter Alternatives
Cat litter is the material that's used to line the litter box for cats. This box is used to collect the feces and urine of cats when they're indoors. Cat litter is typically made of bentonite clay.
The clay helps to absorb the odor that is created and turns into a clump when it comes into contact with moisture or liquid such as cat urine.
Let's see if there's any cheap cat litter alternatives we can use that do the same. What can I use instead of cat litter, you may ask? Here's the answers.
Corn Litter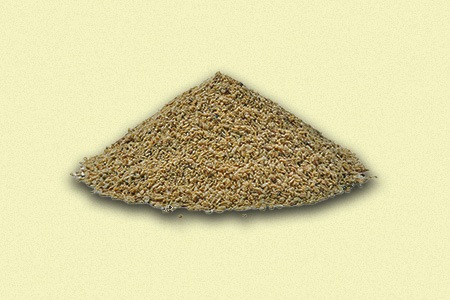 Pros:
Made using all-natural whole-kernel corn
Great for kittens
Can be flushed
Creates tight clumps thereby avoiding any odor
Cons:
May be uncomfortable on the cat's paws
Produces dust
Doesn't have an appealing smell
This type of cat litter alternative is made out of natural whole-kernel corn. These pellets are some of the safest options for kittens since they are quite large in size.
Furthermore, this litter is not messy owing to its tendency to create tight clumps when it comes into contact with moisture and liquids.
Additionally, some corn litters can be flushed as well, making it quite convenient for pet owners.
Paper Litter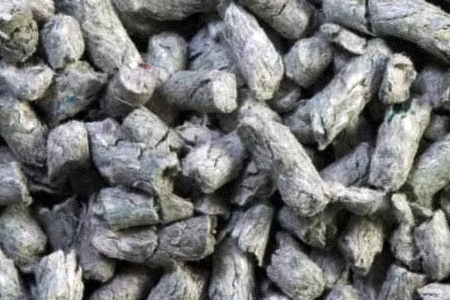 Pros:
Made using recycled materials
Doesn't produce any dust
Keeps cats safe from infections
Cons:
Paper pellets can't be flushed
Requires regular replacement to avoid odor
Requires time for the cats to get used to it
This is one of the most popular natural alternatives of cat litter since it is formed using recycled materials. Just don't place the paper over any types of rugs that could absorb the moisture.
This litter is best for cats that have recently undergone some surgery since the paper pellets don't contaminate their stitches or wounds.
Furthermore, paper pellets don't produce any dust, thereby ensuring that your pets remain safe from respiratory, eye or even urinary tract infections.
Coconut Litter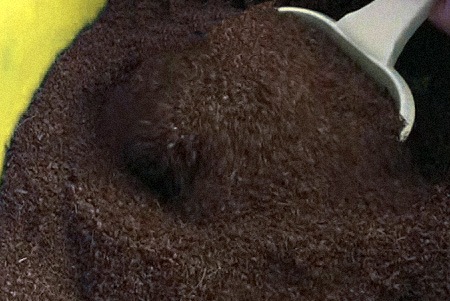 Pros:
Produces zero waste
Can be easily disposed
Doesn't contain any allergens or harmful chemicals
Made from coconut shells
Cons:
Can easily track dust
Doesn't clump well
Tends to produce an odor over time
These cat litter alternatives are made completely out of coconut shells. It is also hypoallergenic because it doesn't contain any harmful chemicals or allergens.
This litter is very fine in texture, which can help cat owners to track dust and may produce odor over time since the particles can't be clumped.
Coconut litter can also be disposed of in the garden or in flower beds or even in a compost bin if you have one.
Walnut Litter
Pros:
Made entirely out of walnut shells
Available in many different formulas and granule sizes
Controls the odor
Doesn't produce a lot of dust
Cons:
The litter may stain the toilet if flushed
You may have to try different formulas to find one that is most suitable for your cat
As the name suggests, walnut litter for cats is made using walnut shells. The pellets or granules come in a variety of sizes which is great for all types of cats.
In addition to controlling odor, walnut litter also clumps really fast and doesn't produce any dust. Furthermore, it also reduces the amount of tracking and is mostly flush-able.
Wheat Litter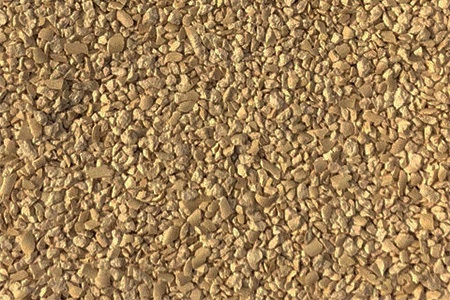 Pros:
Made using secondary wheat
Eco-friendly and biodegradable
Some wheat litters can also be flushed
Similar to the clay litter
Cons:
Produces dust
Requires regular replacement to avoid odors
Has a varied clumping consistency
Might stick to the bottom and sides of the litter box
Made using secondary wheat, the granules of wheat litter are similar in texture and feel to that of the traditional clay litter. Since wheat litter is neither too fine nor too coarse, it is great for all kinds of cats, especially the picky ones.
This one of the cat litter alternatives is also the most similar to the clay litter, and just like the traditional cat litter, it requires daily cleaning to reduce dust tracking and unpleasant odors.
Wood Shavings
Pros:
Easily available
Quite inexpensive (could also be free)
Biodegradable and can be used as compost
Moisture absorbent
Cons:
Certain wood pallets can be toxic to pets
Whether you've got some wooden boards lying in your home or a shop nearby, just take these wooden boards apart. Get a professional to run these boards through a planer and voila.
You've got wood shavings for cat litter. These are easy to use, clean and readily available, making them great alternatives for cat litter.
Sand Litter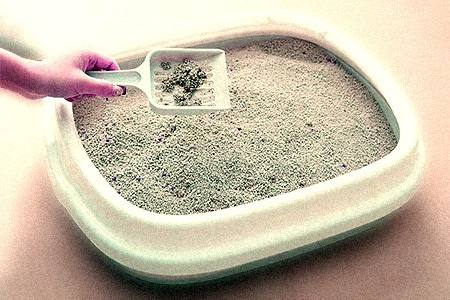 Pros:
Quite popular amongst cats
Biodegradable
Odorless
Cons:
Cats are known to love sand which basically means that they are bound to love this litter. In addition to avoiding odors of urine and feces, sand is also known to cluster and clump quite well when it is wet.
If you're looking for extra protection from odor, you can simply add one part of baking soda to two parts of sand and mix well. These are among the easiest substitutes for cat litter you can use.
Grass Litter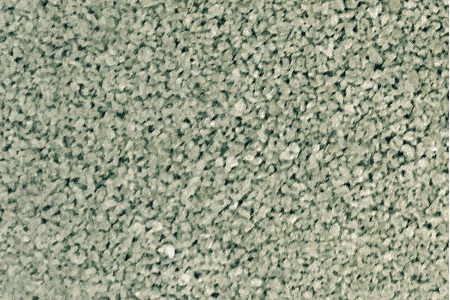 Pros:
Preferable by most types of cats
Biodegradable and eco-friendly
Cons:
Can get dusty
Can be quite expensive
Not good for bigger cats due to being lightweight
Has dust tracking properties
The clumps may fall apart when exposed to a lot of moisture
Another one of the great natural alternatives to cat litter is grass litter for your pet cats. It is quite lightweight and also makes very tight clumps.
Furthermore, there are options for scented as well as unscented cat litter available, even though this kind of litter generally has a nice smell in itself.
Green Tea Litter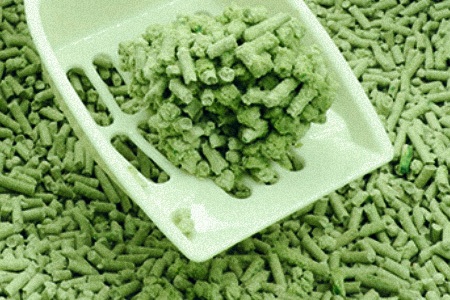 Pros:
Odorless
Found in most homes
Easily available
Biodegradable
Cons:
One of the most unique ways to use your green tea is to turn your green tea leaves into cat litter. All you need to do is dry out the tea leaves and mix them into the cat litter.
Green tea has natural anti-bacterial properties and can also absorb odors thereby doubling up as natural deodorizers, making it one of the best smelling of the cat litter alternatives.
Wood Pellets Litter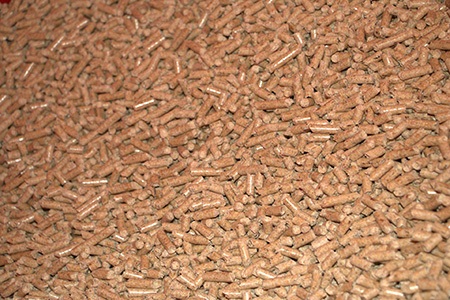 Pros:
Quite inexpensive
Easy to dispose
Biodegradable
Moisture absorbent
Cons:
Your cat may take some time to get used to this litter
When it comes into contact with moisture, it can sometimes disintegrate quickly
Another inexpensive and biodegradable alternative to kitty litter is litter made of wood pellets. You've probably seen similar alternative cat litter being used in hamster or rabbit habitats, for example.
Typically used as fuel for gas stoves or bedding for livestock, wood pellets litter can also be used as cat litter. Cat's sometimes don't take to it that well but it's a popular option in many types of dog toilets, especially litter trays.
When they come into contact with cat urine or moisture, they tend to clump up and expand. Furthermore, you can also add baking soda to this litter for protection from odor.
Litter Made of Rabbit Food Pellets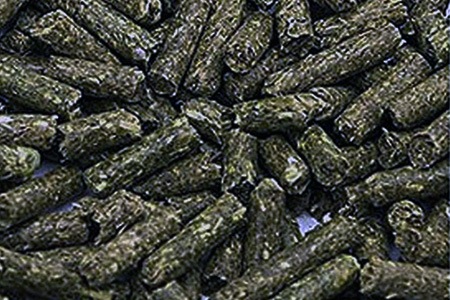 Pros:
Eliminates odor
Clumps well
Easy to dispose
Cons:
Needs immediate cleaning
May be expensive
Another unique way to substitute your traditional cat litter is to use rabbit food pellets in the litter box for your cats.
In addition to clumping well, rabbit food pellets also help to eliminate the urine odor. This litter alternative is also easy to clean and dispose of and can also be flushed out.
Litter Made of Baking Soda, Chicken Feed, & Cedar Shavings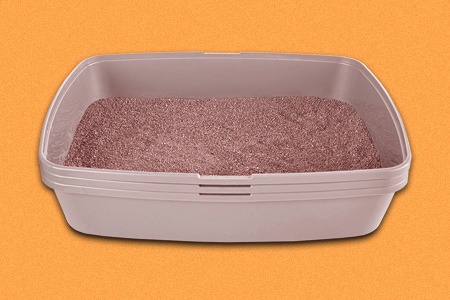 Pros:
Quite inexpensive
Absorbent
Biodegradable
Cons:
May attract rodents and insects
You can also make cat litter alternatives in your homes by taking baking soda, chicken feed, and cedar shavings in equal parts and mixing them together.
Although this litter isn't used quite often, it can still absorb the waste quite effectively. You can use shavings from any types of cedar trees.
Litter Made of Shredded Paper, Baking Soda, Water, & Dish Soap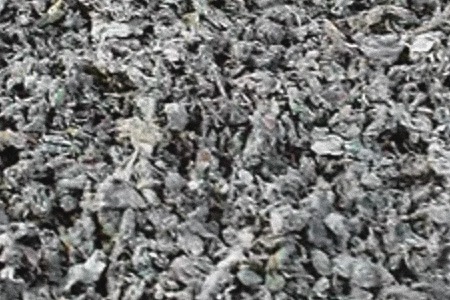 Pros:
Cons:
May take a lot of time to make
Another cat litter that you can make at your home is by soaking shredded paper into a solution of warm water and dish soap until the paper starts getting a consistency similar to oatmeal. Don't try to substitute in other types of soap, just use dish soap for the right consistency and absorbance.
Follow that up with straining the water and add baking soda to the mixture. Finally, knead the mixture and squeeze out the extra water so that the mixture begins to dry.
This kitty litter alternatives mixture can efficiently get rid of the odor.
Puppy Pee Pads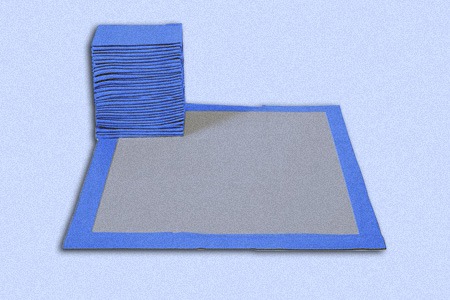 Pros:
Easy to clean up
Easy to dispose of
Cons:
One use per pad only
Will stink very badly with cat pee
Disposable pee pads for puppies are a great choice for cats once you can get them to understand to use it. I recommend collecting some litter they have soiled and rubbing it on the pad, and placing the pad where the litter box was previously situated.
Going Outdoors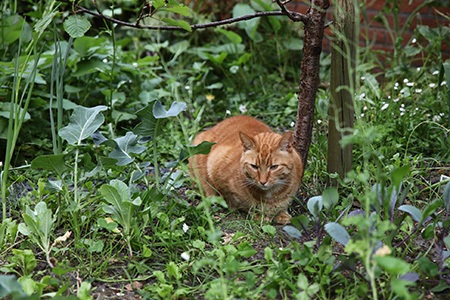 Pros:
Free to use
No changing the litter
Cons:
Indoor cats probably won't do it
Using the constantly fresh and clean outdoors would be ideal for all indoor cats if we could get them to let themselves out and back in. A lot of people own kitties that will do exactly that, or can at least be trusted to be outside.
Many of us don't have this luxury. Our cats get scared at the first noise or gust of wind, or it's too cold outside for them to relax enough to tinkle in the yard. If your cat is calm enough, it's worth a try.
Toilet Training
Pros:
Once trained, zero problems
Easy to flush
Mistakes are rare
Cons:
You can't forget to leave the lid up
Can stink until you flush
The process of training a cat to use a human toilet is possible through a series of custom types of toilet seats. If this is a challenge you don't mind facing (and doing it when the cat is younger is even better) then you'll have the perfect kitty litter substitute.
Cat Litter Alternatives for Those Tricky Times
That's all the scoop we have on some of the best cat litter alternatives out there. And now that the cat's out of the bag, you can go ahead and choose one of the above alternatives to cat litter.
These aren't just inexpensive but also quite sustainable and get the work done as well as traditional cat litter.
However, before permanently switching from your usual kitty litter to one of these cat litter alternatives, it is best to do your due research and speak to your vet about the same. After all, you never know what your cat may end up loving.
You'll Also Enjoy: