How to Prove Residency Without Bills in 9 Ways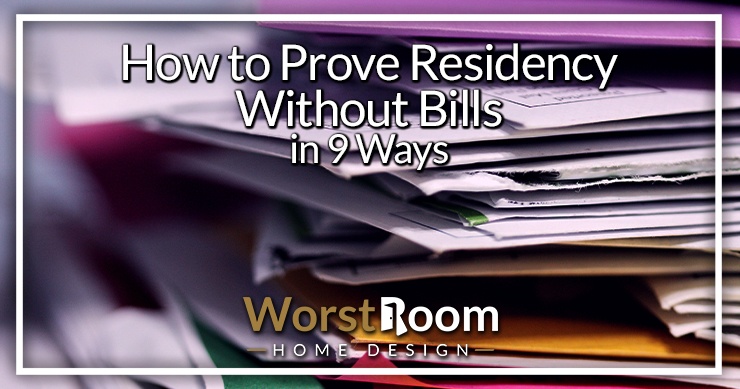 There are many situations where you may be asked to provide proof of your residency, such as when applying for a driver's license, registering to vote, or enrolling in school. The most obvious way is by providing a utility bill with your name and address on it. But a common question is how to prove residency without bills?
There may be instances where you don't have access to a utility bill, or you may be living in a residence where the bills are not in your name. In these cases, it's still possible to demonstrate your residency by using alternative methods. In this article, we'll explore several other options for how to show proof of residence.
Usually, to prove your residency, you'll need two types of identification. The good news is that if you already have a driver's license, you only need to locate the necessary documents from one of these nine locations.
What Can Be Used as Proof of Residency Other Than Bills?
Here are some methods to prove your residency without utility bills. To build confidence that you're being truthful, use as many of these options as you can at the same time. Don't try to convince anyone you live in one of the mega mansions downtown if you don't!
1) Look at Your Tax Record & Return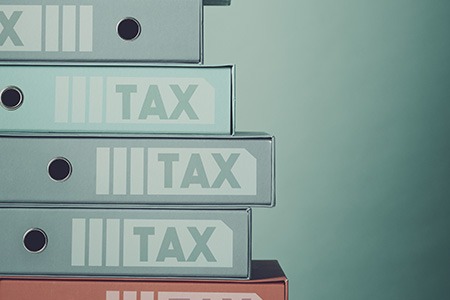 If you've already filed your taxes, you can also utilize your W-2s or copies of your federal or state income tax returns. Your name and address ought to be on each of these records. Check with your employer if you no longer have a copy.
You can get a wage and income transcript directly from the IRS if your employer is unable to furnish you with a replacement W-2. State and local information won't be included in this transcript, but all you really need is your name and address.
Alternative: The Social Security Administration will charge you $81 for a copy of your W-2. Once more, if you need to swiftly demonstrate your residency, this may or may not be a choice for you.
2) Utilize Your Voter Identification Card
On the voter identification cards that certain states give to every voter, they include your entire name and address. If you've recently relocated to a new state, register to vote. Ask if the seeking body will accept the official envelope the voter registration card came in if your state doesn't list your address on the card.
3) Gather Your Home-Related Documents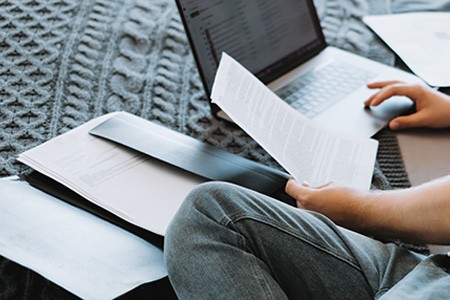 Check the lease agreement if you are renting your home. Are your name and address included on there as well? The entity that is asking for it may accept it. If you are a homeowner, your mortgage statement will function.
If you can't locate a current mortgage statement, use your property tax statement instead. A very recent date must normally be written on each of these documents. You can demonstrate your residency using any homeowner's insurance mailing or a declaration sheet.
Other insurance policies with your name and address on them may also be acceptable. Do you share a residence with someone else whose name appears on the necessary documentation? You could request that they complete a residency affidavit form.
A residency affidavit form is often accepted by banks, credit unions, other financial institutions, and governmental organizations. They might provide you with their standard form to utilize for this purpose if you ask first. When asking how to prove residency without bills, you can hardly find a more authoritative method.
4) Locate Your Financial Statements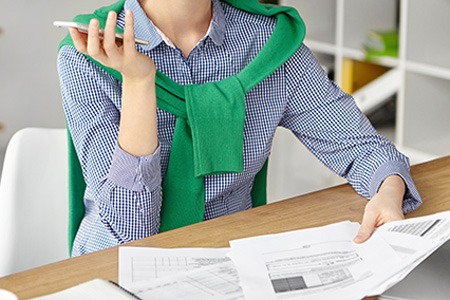 You can print financial records that include your name and address if the organization requesting proof of residency allows PDF copies. Check your accounts online, then print the necessary paperwork. These could incorporate your…
Bank statements
Credit card statements
Credit union statements
You must request actual statements be mailed to you from your credit union, bank, or credit card provider if you require formal documentation rather than PDF versions. You can also wait until the following month's statement arrives by temporarily turning off the paperless statement option that you might have enabled with your financial institution.
But if the organization asking for proof won't take a PDF, you'll have to put in more effort. Visit the nearby branch of your bank and ask for a printed statement. Make surel to explain that you require it for residency-related reasons so that you receive documentation of your address.
If you have more time, you can ask your bank or credit card provider to mail your statement by making a phone call. Alternatively, you can temporarily stop receiving paperless statements in order to receive a hard copy in the mail.
Check the statement they offer you to be sure your name and address are on it. Don't reflexively throw away all of your stressful bills straight out of your mailbox. They do come in handy, even if all types of mailboxes now seem traumatic.
5) Look at Your Health & Life Insurance Policy
You can substantiate your residency with other insurance policies, such as your homeowner's insurance papers. It must, however, be official documentation and not wallet cards. You may include documentation from your health, life, or auto insurance coverage, for instance.
6) Use a Vehicle Registration Document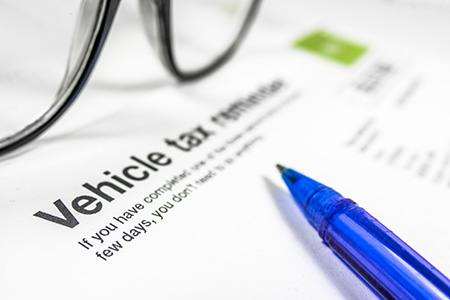 If your vehicle registration is current, you can frequently use it as evidence of your residency. Ask the DMV for a duplicate if you don't currently have one for whatever reason.
It is not difficult to obtain a duplicate registration certificate in many states. Most of the time, you can finish everything online and print your registration. The price of this service varies from $3 to $12 or more depending on the state.
7) Use School Transcript
You can ask your high school or university for an official transcript. The school will ship your transcript in a sealed envelope to your home address, where you can use it as identification of your residency. Every home is zoned for a specific school, so this is a very convincing means for how to prove residency without bills.
8) Use a Pay Stub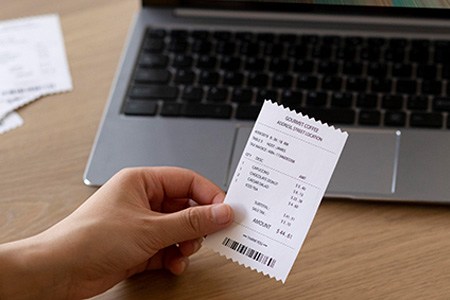 As proof of residency, you can submit your real pay stub (not a copy), or your employer may be able to draft a letter on your behalf. A copy of your employment application or other documentation serving as proof may need to be included with the letter from your employer.
The letter must be on official corporate letterhead; if not, a notary public must witness it. If applicable, you may also use your ID badge from work, provided it contains your address.
9) Look at Any Government or Court Documents
The most official method for how to get a proof of residency is one that comes from the government or courts. Any documents that a local, county, state, or federal government agency sends to you as proof of residency are acceptable.
Your name and address are always printed on all official government and court documents, which may also include:
Marital history
DMV mailings
Letters from the Social Security Administration
When you fill out a change of address form, the United States Postal Service will send a confirmation letter. Before you submit it, ask your entity whether they'll accept it. If they do, proceed to the post office, complete the change form, and then watch for the arrival of the letter of confirmation.
If none of the aforementioned options is available to you, get in touch with your high school or college and request your official transcript. When the envelope is delivered, don't open it because your entity could need a sealed envelope with your name and address on it.
Things to Remember Regarding How to Show Proof of Residence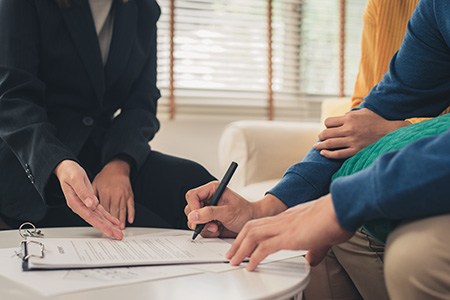 Following your knowledge of how to demonstrate residency without invoices, bear the following in mind.
1) Not all organizations or companies will accept all forms of residence documentation. To learn about their policies and what they'll accept, contact them first.
2) Even if you don't reside in a recognized house or flat, it is still possible to demonstrate residency. A letter can be written for a homeless person at a halfway house. A rehabilitation facility may also send a letter.
3) Typically, you'll require documents that are no older than three or four months. The current year must be printed on tax paperwork.
4) To find out if you need to notarize any documents, ask the asking organization. If you need one, you can locate one at shipping supply businesses, banks, real estate offices, and even law offices.
5) Use as many of the above options as proof of residency as you can at the same time. The more confidence you can build that you're telling the truth, the less resistance you'll meet.
6) Keep in mind that any documents must show your name and current address. You can use ones that show a spouses name and your address, but you must then also prove your relationship such as a marriage license or their driver's license, as examples.
That's How to Get Proof of Address Without Bills
It's always a good idea to have multiple forms of proof of residency on hand, as different organizations may require different types of documentation. It's also important to keep in mind that the requirements for proving residency can vary depending on the specific situation and the organization requesting the information to prove your residency. In general, though, that's how to prove residency without bills.
You'll Also Enjoy: