How to Remove a Stripped Allen Screw or Bolt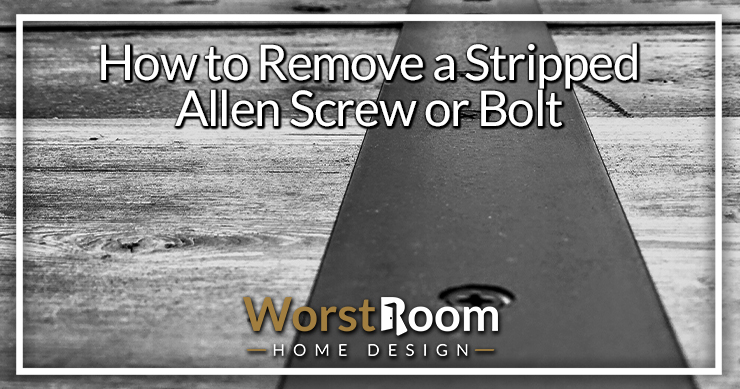 Many of us have been in the midst of a DIY project or repair, and suddenly we are faced with a stripped Allen screw or bolt, bringing our progress to a grinding halt. Fear not, as we have compiled essential tips and methods for tackling this common yet frustrating dilemma. Let's discover how to remove a stripped Allen screw or bolt.
This article will guide you through understanding why stripping occurs and arm you with effective techniques for removing that pesky hardware safely and efficiently. Additionally, you will learn the tools needed to get the job done.
Understanding Stripped Allen Screws & Bolts
To successfully remove a stripped Allen screw or Allen types of bolts, it is essential to understand the common causes of stripping and the different types of screws and bolts that may be encountered. Also, you need to know which tools are best suited for removing them.
Causes of Stripping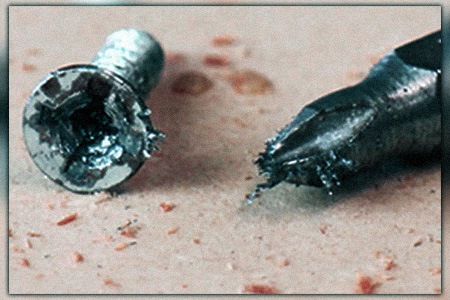 Stripped Allen screws and bolts can be a frustrating issue to deal with, especially for those working on machinery or DIY repair projects. The main cause of stripping is when the hex key or socket wrench is used to fasten or loosen the screw slips within its hole, damaging both the tool and fastener in the process.
This typically happens due to improper torque application, where too much force is applied without maintaining a proper grip on the tool. Next thing you know you're looking at how to get a stripped Allen bolt out.
Environmental factors can also contribute to the problem of stripping. For instance, exposure to humidity may lead to rust formation on hardware components like screws and bolts.
This corrosion results in deteriorating threads and weakens their overall structure, making them more prone to stripping during removal attempts. Also, poor-quality materials used for fasteners increase their likelihood of becoming damaged under normal use conditions.
Different Types of Screws & Bolts
In the hardware world, numerous screws and bolts are utilized for various purposes. Understanding the options available can make all the difference when tackling DIY projects or performing repairs.
One common variety used in construction, mechanics, and maintenance is the Allen screw (a hex socket head cap screw).
While Allen screws offer many advantages due to their superior gripping power and low-profile design, they can be susceptible to stripping if improperly maintained or over-tightened.
Stripping occurs when the inner edges of the hexagonal recess wear down or become damaged, making it difficult for an Allen wrench to grip onto the fastener effectively.
Other common types of screws and bolts include Phillips head, flathead (or slotted), Torx (star-shaped), Robertson (square), and Pozidriv—all with unique properties that cater to specific applications.
Common Tools Used for Removal of Stripped Allen Screw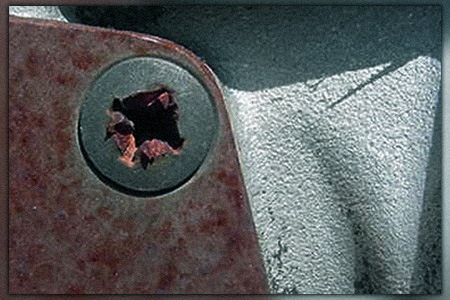 One of the most common tools for this task is a screw extraction tool, specifically designed to grip and remove damaged screws and bolts effectively. Those and the tools below are all critical for how to remove a stripped Allen screw or bolt.
In addition to extraction tools, other options for removal include:
Pliers or locking pliers
Rotary tools equipped with grinding attachments for creating new grip points on the screw head
Torx bits slightly larger than the original hole size can be tapped in for added traction
Cleaning hex holes using small files or picks to improve wrench grip
Drilling a hole into the screw center followed by inserting an easy-out extractor bit
Methods for Removing a Stripped Allen Screw or Bolt
You can use several methods to remove a stripped Allen screw or bolt. Some of these methods are listed and explained below.
Applying Heat
Applying heat is one of the most effective methods used to remove a stripped Allen screw or bolt by many people worldwide. By heating the surrounding metal, it can cause the metal to expand and loosen its grip on the stripped screw or bolt.
You can apply heat to a soldering iron or a small propane torch. Hold it near the screw or bolt's location until the metal expands slightly. Then, try using an Allen key again before attempting other removal methods.
Using Pliers or Locking Pliers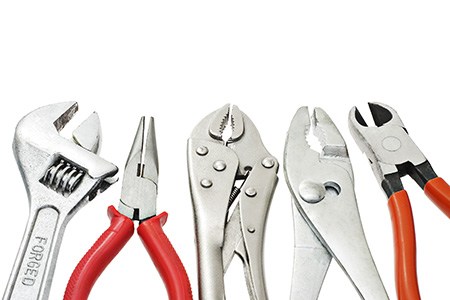 Using locking pliers is a unique method of removing stripping Allen screws that involve gripping the head of the screw tightly with either type of tool, turning it counterclockwise to loosen, and then removing it from its position.
Pliers, vice grips, or locking pliers can be used in this case, depending on what is available. Before using these tools, ensure they are clean and free from any debris affecting their grip.
Also, ensure that you select a pair of pliers that fit snugly onto the flat surfaces of the head without slipping off during use.
Using a Rotary Tool or Screwdriver
Don't lose hope if you've tried using pliers but still can't seem to loosen a stripped Allen screw or bolt. Another technique you can try is using a rotary tool or screwdriver.
To do this, simply attach a grinding wheel to your rotary tool and carefully grind away at the center of the stripped hex hole until it's smooth and even. Then, insert a flat-head screwdriver into the new slot that you've created and turn it counterclockwise to remove the fastener.
Using a Torx Bit
A Torx bit is a six-pointed star-shaped tool that is commonly used for specialized screws and bolts, including those with hex sockets.
Select the appropriate size that matches your damaged Allen socket to use a Torx bit for removal. Insert the bit into your driver's handle and apply pressure while turning counterclockwise.
If necessary, you can use locking pliers to hold onto the end of the Bit while turning it. Using this method will provide extra leverage for a more straightforward extraction process.
Cleaning the Hex Hole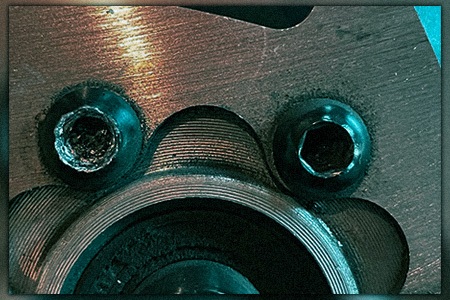 Cleaning the hex hole involves using precision tools like needle files, pick sets, or even a small drill bit to remove any accumulated debris in the hex socket. This assures your tools can get a good grip, which is how to remove a stripped Allen screw or bolt without needing to completely drill it out, which can cause further damage.
Gripping tools like pliers and locking pliers may also help clean out a stripped Allen screw or bolt, allowing for better access to the hex socket. Additionally, lubricants like penetrating oil can help loosen any rust or corrosion around the threads, making removal easier.
Pour Epoxy
Another effective method for removing stripped Allen screws or bolts is by using pour epoxy. This adhesive material can help fill in the gaps and create a firm grip on the screw or bolt, allowing you to turn it with an Allen wrench or another tool easily.
To use this method, simply apply a small amount of pour epoxy into the stripped hex hole of the screw or bolt and let it cure according to manufacturer instructions.
One advantage of using pour epoxy is that it can be used on metal and non-metal surfaces without damaging them. It also provides a long-lasting hold compared to other temporary solutions such as thread locker or duct tape.
However, this method may not work well on larger screws/bolts or those with severe stripping damage. For less severe cases this is great to remove a stripped Allen bolt.
Drill a Hole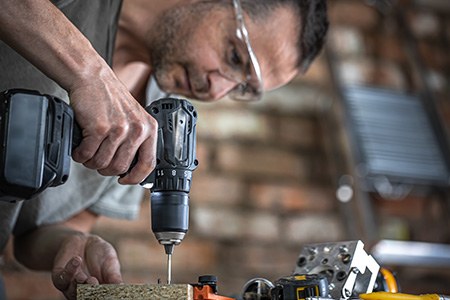 Though it may seem counterintuitive, drilling a hole in the center of the bolt is an effective method many people use to remove a stripped Allen screw. It provides an avenue for extraction.
First, using a drill bit that's slightly smaller than the diameter of the screw or bolts you're trying to remove, drill straight into the center of it. You'll want to be careful not to damage any surrounding materials while doing this.
Next, switch out your drill bit for a left-hand drill bit and insert it into the hole you just drilled. Turn on your drill and keep applying pressure until the left-hand drill bit grips onto and begins turning counterclockwise along with your stripped screw or bolt.
When using drilling to remove screws or bolts, remember that precision is key since damaging parts around will require extra work and money to fix them up later on.
The drilling method works well with larger hardware such as those found in cars where screws are deeply embedded into metal plates inside their engines' chambers, making them difficult, if not impossible, without resorting to destructive removal techniques like cutting opening holes, etc.
That's How to Remove a Stripped Allen Screw or Bolt
Removing a stripped Allen screw or bolt can be frustrating and time-consuming, but it can be done with the right tools and techniques. Multiple methods exist for extracting damaged hardware, from applying heat, drilling a hole, pouring epoxy, and using pliers or a rotary tool.
By following the steps outlined in this article, you can avoid common mistakes and successfully remove stripped screws and bolts from various surfaces. Remember to prioritize safety while working on any DIY projects involving hardware removal. That, my friends, is how to remove a stripped Allen screw or bolt.
You'll Also Enjoy: