20 Types of Door Knobs to Stun & Impress Your Guests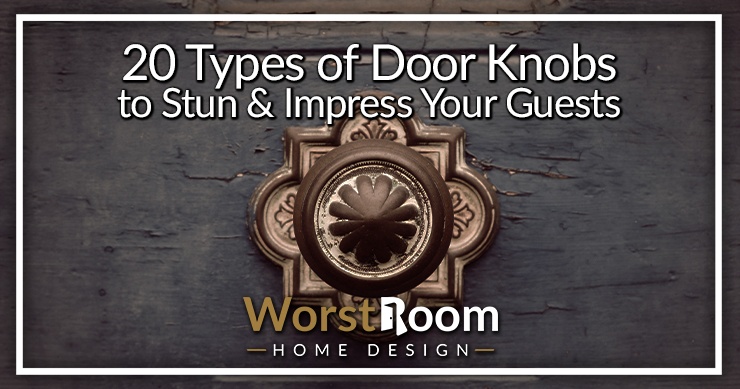 Keeping your property safe, whether it is residential or commercial is an important task and the various types of door knobs play a vital role in keeping you protected. Door knobs aren't only functional, but they also help to enhance the décor of your home.
Whether you're looking to upgrade your door or replace the door knobs that have been damaged, you'll realize that there are more door knob styles available than you anticipated.
20 Types of Door Knobs
It was in the late 1500's when people stopped living in one large room and began having individual rooms for different purposes. Only then did doors become more numerous and the wealthy began commissioning ornate door knobs. Fast forward to today and they're everywhere and available to everyone in many styles.
In this article, we'll give you a complete lowdown on the different types and styles of door knobs that are available and how to choose the proper door knob function for every door. You may also consider starting with the types of keys you'd prefer to use, first.
Keyed Entry Door Knobs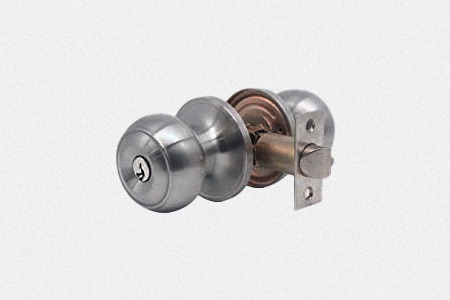 Keyed entry door knobs are among the most common types of door knobs and need a key to lock or unlock them. These door knobs are commonly used on main doors and also inside homes and feature the most common types of door locks, too.
Keyed entry door knobs can be locked both from the outside and inside; however, when locking it from outside, you'll need a key.
The main issues with keyed entry door knobs are that if you bend or damage the key or lose it, then you'll need to get it rekeyed or completely replace the door knob.
Keyless Entry Door Knobs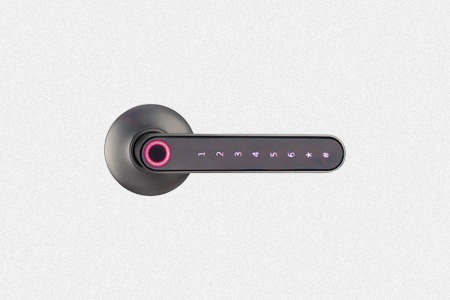 These usually use electronic or smart codes for entry instead of conventional keys. And, if you damage, break or lose your keys, you don't have to replace the knob.
The code on the electronic keypad can be changed easily in the event you feel that the code has been compromised.
Nevertheless, it is a good idea to keep changing the code occasionally. So, if you're one who keeps losing or forgetting your keys, then keyless entry knobs may be the best option for you.
Door Knob with Keypad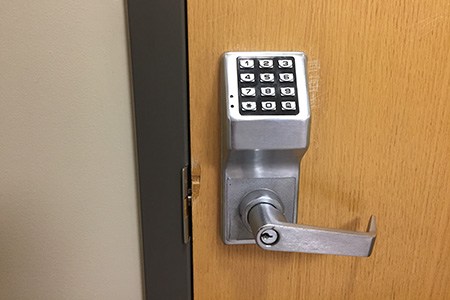 If you want to ensure that your home is extra safe, then it's a good idea to install a door knob that is equipped with a keypad, that offers extra security. These are more secure, making it tough for an intruder to break into your property.
If you're worried that your lock will be picked or that you'll lose your keys, then installing the types of door knobs with a keypad is sure to offer complete peace of mind, knowing that your home is safe.
Remote Door Knob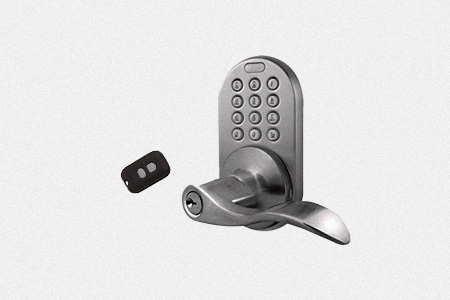 A remote door knob makes keyless entry extremely easy that'll unlock the door automatically when you get to it.
A remote door knob allows easy and convenient access by simply pushing a button instead of rummaging around for your keys in the dark, rain or cold.
You also have the option of a door knob with a keyed entry, but having the ability to add/delete access codes make it much easier to allow your guests to enter your home. All the types of keyless door knobs can easily replace the door knob types you have currently without any issues.
Passage Knobs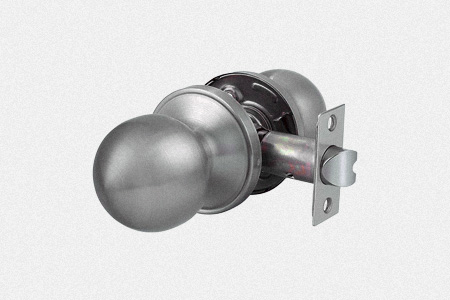 Also known as unkeyed knobs, closet or hall knobs, passage knobs don't have locks or keys. These cannot be locked and so, you shouldn't use it on a door that you wish to lock.
These types of knobs can be opened easily and are mainly used for closets, rooms and entryways in your home that don't need privacy.
Most commonly passage knobs are used for kitchens, laundry rooms, storage rooms and kid's rooms that allow you access easily without being locked out.
Privacy Knobs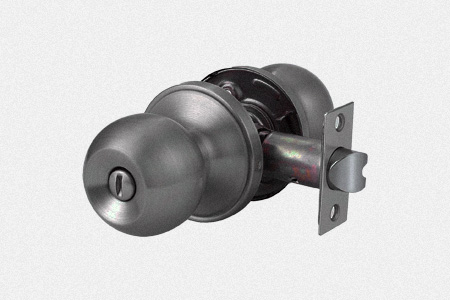 You can find privacy door knob shapes on doors to bedrooms and bathrooms as they not only offer you privacy when you're in the room but also keeps your stuff inside safe.
Privacy knobs don't have a key and have a button or turn piece that can be locked and unlocked only from the inside.
However, in the event of an emergency, if you want to get into a locked room or you get locked out accidentally, you can opt for a privacy door knob that has an entry hole.
This will allow you to get in by sliding a thin long object like one of the types of screws or screwdriver into the hole, depressing the button, which will unlock the door and open it.
Door Knobs with Concealed Screws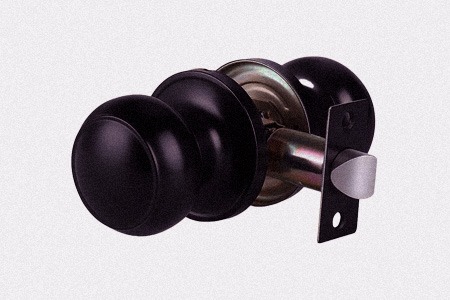 If you want to enhance the aesthetic appeal of your door and don't want any screws to be visible, then you can install a door knob with concealed screws.
While installing these door knobs can be tricky, they look good and are safe too because they cannot be unscrewed easily.
The types of door knobs with concealed screws are available in varied designs, styles and finishes and you can purchase the ones that match your décor well.
Single Door Knob
Also known as a half dummy door knob, these consist of only a single door knob on one side of the door and there is nothing on the other side. Single door knobs don't come with any internal hardware and so they aren't fully functional.
These door knobs are fixed on a door, allowing you to open and close it. It is essentially a pull knob, which is screwed on the door and is usually suitable for cupboards, closets or pantries, which doesn't require a knob on the other side.
Double Dummy Door Knobs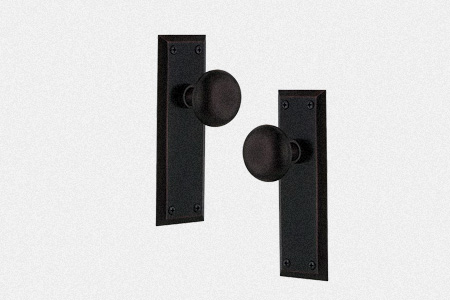 Also called full dummy door knob styles, these are essentially full-sized door knobs, which don't have a latch and so don't have a hole for one.
These door knob types are usually fixed outside the door and are mainly for decorative purposes; however, you can't really tell that these door knobs aren't functioning.
Double dummy door knobs are perfect if you want all the door knobs in your home to match. They're ideal for double doors, closets, pantries, utility space rooms, etc. that are sufficiently large for you to enter and close the door behind you.
Mortise Door Knobs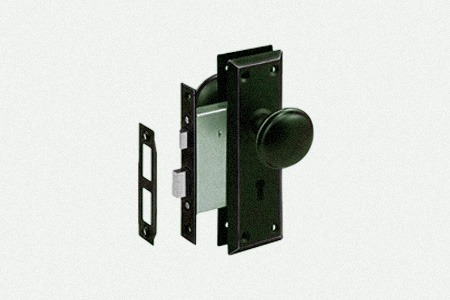 These have the lock's operating parts set in a mortise, which is cut at the door's side. These can be operated with a latch and a knob. The knob slides the latch bolt from the frame of the door, allowing you to open the door.
Mortise door knobs are very good to secure your property and protect it against intruders. However, installing a Mortise door knob can be quite difficult and may need a professional carpenter to do it to prevent the door's shutter from breaking.
Traditional Door Knobs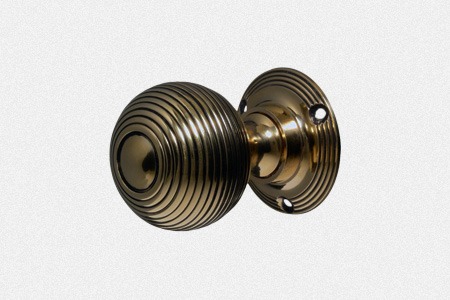 If you're looking for a classy and sophisticated door knob, that'll stand the test of time, then traditional types of door knobs are a great choice. Usually made of metal, wood, crystal or glass, these are timeless, elegant pieces.
Modern & Contemporary Door Knobs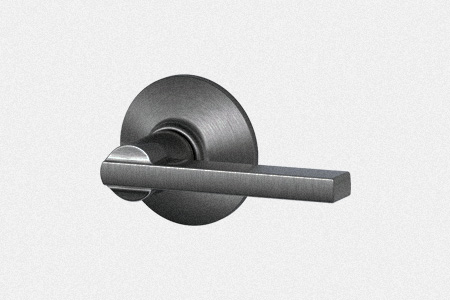 Available in different styles, shapes and finishes, contemporary door knobs can elevate your room instantly and fit in with the contemporary decor of your home.
Modern door knobs are smooth and refined and they come in bright colors that allow you to express your style and personality.
Mid-Century Door Knobs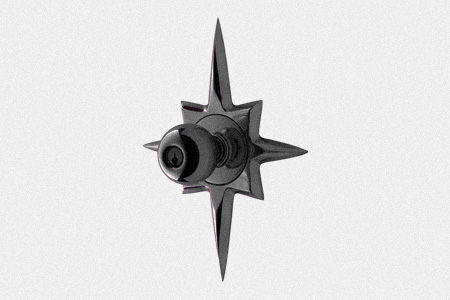 Characterized by their long design and smooth edges, mid-century door knobs are functional and visually very appealing. While they look good in any type of houses, they are a perfect complement to your mid-century décor and furniture.
Rustic Door Knobs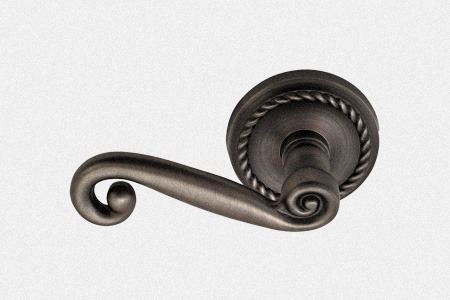 These door knobs are very attractive in terms of design and quite easy to use. These usually have an oil-rubbed bronze or bronze finish and come with interesting decorations such as a moose, bear, etc. on them.
Glass or Crystal Door Knobs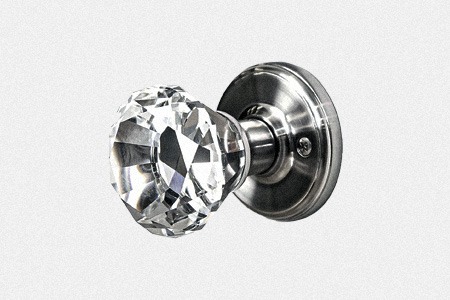 These elegant looking door knobs have a timeless appeal and will always remain in style. Glass or crystal door knobs are sure to add a touch of class to your entryway or room.
You can make your glass/crystal door knob more elegant by adding a silver or gold backing along with a crystal shank. Most of the crystal door knobs available today are mostly made of glass.
Satin Nickel Door Knobs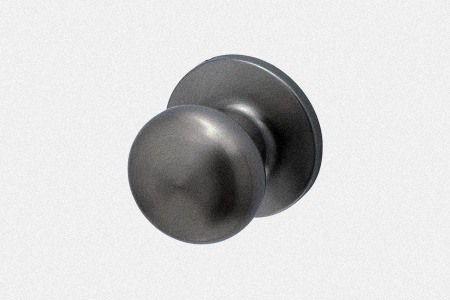 These are more simple and traditional types of door knobs. Satin nickel door knobs are a great option if you want something that's easy and quick to use and affordable too.
These door knobs are usually round shaped and feature simple latches and can be installed on any type of door.
Brass Door Knobs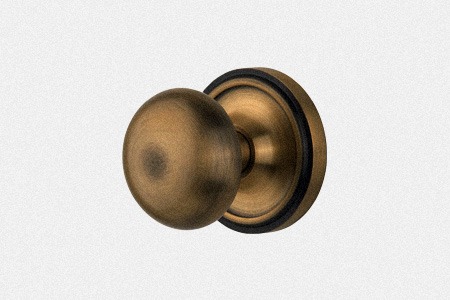 Brass is a strong and reliable metal for door knobs that provides an elegant and sophisticated touch. Brass door knobs are available in different varieties such as shiny, antique and satin finishes.
Brass door knobs are extremely easy to clean and the silvery-gold color of the door knob can add vibrancy and brighten up even a dull room.
Oil-Rubbed Bronze Door Knobs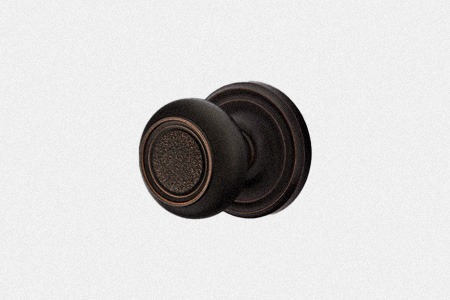 If you're looking for unique door knob styles that'll make your doors stand out, then your oil rubbed bronze door knobs are an excellent choice. These match almost any type of decor very well.
Oil-rubbed bronze door knob types have a dark, charcoal color, although there are many different metallic color options available to choose from.
Chrome Door Knobs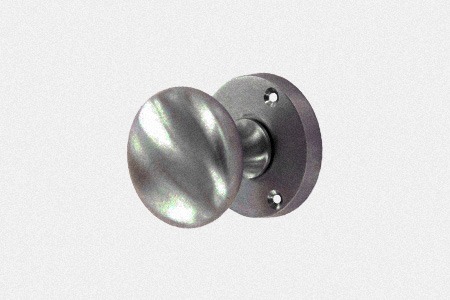 In recent times, chrome door knobs have become quite popular. These aren't only very easy to find in your local hardware store, they are available in varying door knob shapes and sizes and most importantly, they are quite affordable.
Chrome door knobs are extremely easy to clean and maintain and an occasional polish can keep them shiny and new.
Copper Door Knobs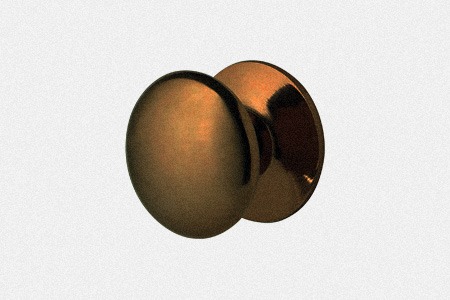 Copper door knobs can impart a unique look to your doors and décor. The beautiful burnished sheen of copper is very attractive looking. Copper door knobs are strong and durable and can be polished very easily to give a neat and clean look.
Types of Door Knobs for Every Home or Establishment
So, now that you have all the information on different types of door knobs and their uses, we're sure that you'll be able to find the right one for your remodeling project.
You'll Also Enjoy: