9 Types of Garages for Your Vehicles, Workshop, & More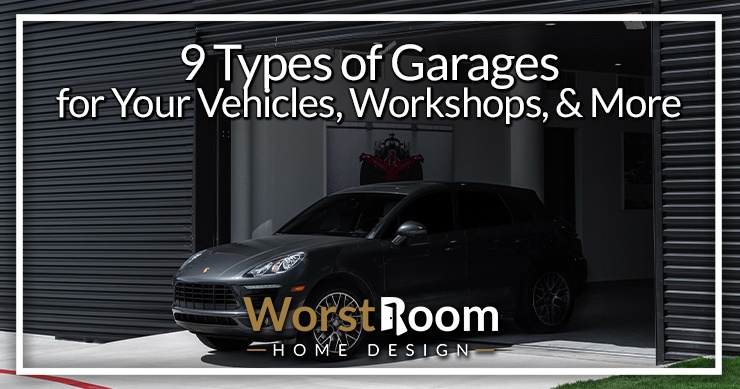 There are mainly 9 different types of garages. Each of them is built to fulfill the same goal of providing security for vehicles and extra space. They just vary based on property size and preferences.
A garage is becoming an absolute necessity nowadays. Having a garage is like providing a safe house for vehicles. Moreover, it's usable as a workstation, storage, or leisure time spending area.
It's hard and confusing to find out the perfect garage type. Don't worry; we will cover all the different garage types in detail.
9 Types of Garages
Garage types may vary based on the size, attachment, materials for the roof and siding. Some garage-type may provide large workplace areas depending how far above the standard garage size you go, whereas others provide stalls for multiple cars. Let's introduce the different types.
Attached Garage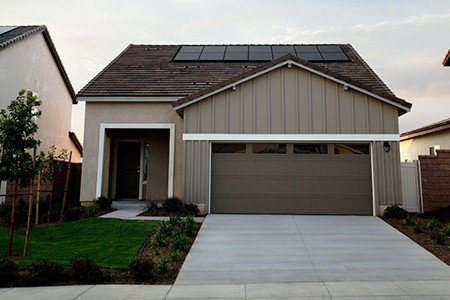 From its name, an idea about the attached garage can be imagined. It is connected with the house, so the attached garages are convenient to enter and exit. This type of garage is quite popular because of its easy access and security.
There can be stalls for up to two or more cars. As this type of garage is attached to the house, the wall might need the same siding and material. The wall between the house and the garage should come insulated to maintain the indoor temperature.
Different types of garage doors such as roll-up, sliding, and tilt-up doors are usable. An emergency exit door can be added for extra security. Some people like to use some of the garage door alternatives too, especially in areas where security isn't an issue.
Building an attached garage with vinyl siding for two cars costs $22,000 to $43,000 on average. As this type of garage is attached to the house, the wall might need the same siding and material. It's in these types that you'll usually encounter a tandem garage, which can fit two cars deep with the width of only one.
Detached Garage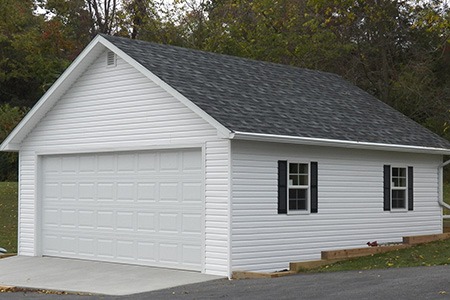 The detached garage and the house are situated in completely separate places. There is no particular timetable for building this garage type.
These different garage styles requires a smaller plot of land. The garage wall materials are concrete sheets, steel frames, or brick-built. Of all the kinds of garages, make sure you really consider security here so you don't lose all of your tools or even your vehicle.
As detached garages stand away from the house, expensive or cheap exterior work doesn't matter that much. In the case of garage door, side-hinged door, slide-to-the-side door, roll-up door can be options.
For proper space utilization, overhead garage racks or wall-mounted shelves will add a nice clean vibe to these types of garages.
A two-car garage size varies from 22 to 26 feet wide by 20 to 24 feet long on average, and a one-car garage ranges from 16 to 18 feet wide by 20 to 24 feet deep. A prefab garage is a detached garage that comes at an affordable price starting from 2,000 dollars.
Workshop Garage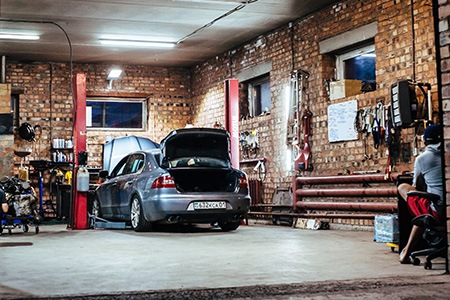 Workshop garages are quite different from traditional garages. A workshop garage comes with an oversized space to store important tools or use as a workstation. This type of garage is generally for those who love to modify personal vehicles.
Wooden shelves or racks on the garage walls will impose an aesthetic look. The interior of the garage can be made out of plywood, plastic, fiberglass, or wood paneling. Of all the different styles of garage out there, every man dreams of having his own sizeable workshop space.
A workbench could be a nice addition. Roll-up doors or tilt-up doors would just do fine. The interior will get a fine look as well. You'll need a very flat and level ground surface, so make sure you know how to do garage floor crack repair.
Carriage House Garage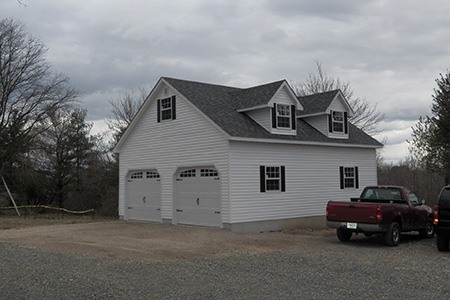 This is a type of detached or attached garage where the second floor of the garage will be converted into an apartment. This works well for those who want to rent out a space, or move their parents in, etc. The only issue is having to contend with stairs.
Called a coach house, in the past people would pull their horse and carriage into these garage types and then live upstairs. These are great additions to a home by creating much more livable square footage that otherwise goes to waste.
Nowadays you'll find bonus rooms above these garages for houses that you can enter from inside the main home, but the concept is the same. If they have an exterior door and set of stairs, the person living in the carriage house will feel there is much more privacy and independence.
Breezeway or Portico Garage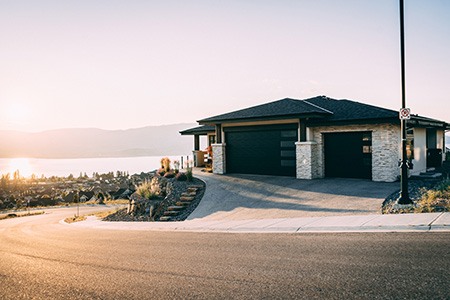 A breezeway or portico garage is the combination of an attached and detached garage. When there is a walkway in the house, this type of garage comes in handy.
These types of garages are easy to build as making a pedway between the house and the garage will do the job. It also works as an extension of the house.
Building side walls around the pedway can be a great option for extra security. The pedway provides spots for bikes and bicycles. Aesthetic door design will work perfectly with the portico garage.
Wood, plastic, glass, or any waterproof material are perfect materials for the roof of the pedway. It costs $2000 to $4000 on average for a 40 square foot long portico roof. The cost fluctuates based on the pitch and materials used for making the roof.
Internal Garage
As the name indicates, the garage inside the apartment or house is a revolutionary building idea. Besides the housing area, if there is no way to build a garage, building the garage inside the home is the only option. This type of garage can be built on the main or ground floor.
The garage walls need to be insulated and brick-built. There are pros and cons to insulating a garage but for an internal garage the benefits far outweigh any possible negatives. To maximize the garage's space, adding pegboards to the walls might be an option.
This type of garage gives direct access to the home, so the garage doors should be made of hard materials such as vinyl, polyethylene aluminum, or steel. Of all the different garage styles this is easily the most common in neighborhoods, especially suburbs.
As the garage is inside the home structure, the garage door may be made of fiberglass, glass, or it can just be a screen door for a better interior look. These garages for houses are cool but ventilation can be an issue if you allow the air to flow into the main home.
Types of Material & Average Cost for Installation
Glass: $1000-$4000
Fiberglass: $500-$3000
Screen Doors: $500-$2000
This is just for the ventilation, insulation, and doors/windows. You can imagine what flooring, drywall, and labor will add to it.
Carport Garage
Carports are a garage having no wall. This type consists of pillars made of wood or steel and a roof over it. The roof is supported by the beams which hold the structure.
It is an open garage that doesn't require any walls around it. However, some curtains can be applied to the beams.
These types of garages only provides stalls for storing a vehicle. Garage doors are not mandatory for carports, but roll-up doors can be a good option to go for.
The floor of a carport garage can be bought online, costing $3 to$ 5 dollars per square foot in the past but with inflation the price has increased to $20 per square foot on average.
Portable Garage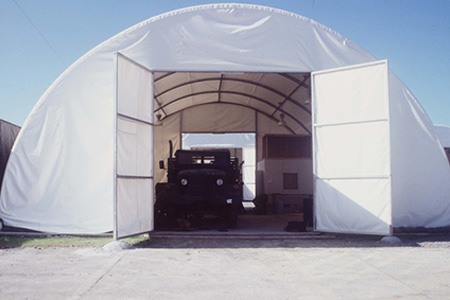 There is also a portable option in case of building garages. When parking is not fixed, this type of garage is helpful. You could consider them one of the garage alternatives rather than a pure garage itself.
Portable garage types consist of a triple-layer woven fabric cover. The inside of the garage is UV-treated. Its fabric cover contains anti-aging and anti-fungal agents as well.
This type of garage can be bought online for 200 to 1000 dollars based on the quality. Other interior materials such as the floor, doors, and windows are available online.
Barn Garage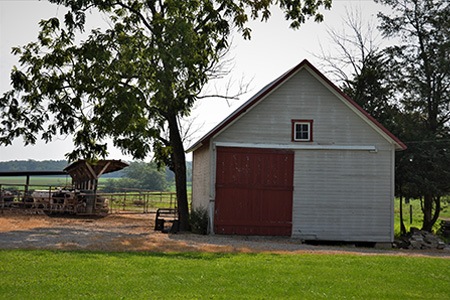 Barn garage is one type of detached garage that also provides a space for storage. It is mainly a one-car garage. There is a small loft space above the garage that can store unused but useful tools.
This type of garage can be customized to match the same exterior of the house. The barn garage door is pretty big, which can be made out of either wood or steel.
Usually, a tilt-up type, roll-up type, or hinged door is used for the barn garage. Barn garages can be an expensive option compared to other types of garages.
A pole barn garage costs according to its size. It can hold from 4 to 6 cars, depending on the size. There are of course different garage styles even among the pole barn garages, like single car, double car bays, etc.
A 30 by 40 square foot pole barn garage costing from $8,000 to $20,000 dollars can provide parking space dimensions for 4 cars and an 8-horse barn in the loft area. To provide space for 6 cars and a 12-horse barn, a 30 by 60 square foot barn garage is needed, which costs from $12,000 to $25,000 dollars.
Types of Garages That Can Work for Your Needs
You can now enter the house after parking your vehicle with no worries. Even when it's raining cats and dogs outside or thundering, the vehicles parked in the garage will be safe from any kind of danger.
The more aesthetic the garage looks, the more it will beautify the house. Hence, the floor, roof, and interior of the garage need to be good.
Choosing the suitable one from different types of garages is always challenging. But once you make the perfect decision, it's a life-changing experience.
You'll Also Enjoy: