22 Types of Irises to Beautify Your Flower Garden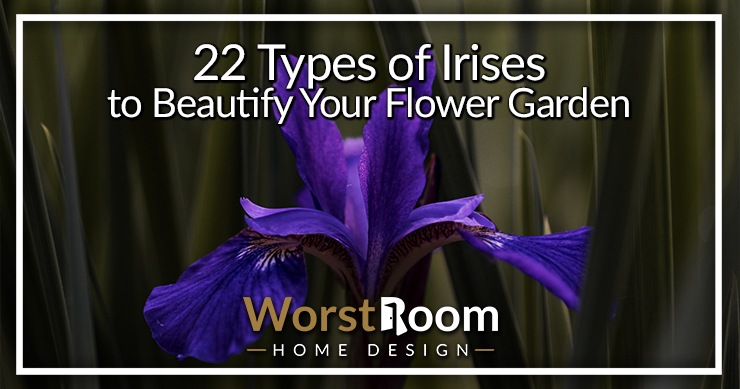 The various types of irises has long been famous as a source of herbal medicines and perfume ingredients. Over 300 species of this plant are spread worldwide, and they're now widely used to increase the beauty of gardens.
Irises are reliable for spring performances, and the beautiful sight of Iris flowers makes the garden look more elegant.
There are different types of this showy flowering plant, and it's a very common choice of plant in spring gardens. We researched this resourceful plant and jotted down the main types of irises — time for you to give them a go.
22 Types of Irises
If you're truly an avid iris fan, then consider joining the American Iris Society and explore the Historic Iris Preservation Society. The Siberian and Bearded Iris are two of the most common Irises in the world, but there's a whole wide variety of them out there. Let's go through them.
Alpine Majesty Irises
This plant belongs to the Iris Ensata group and is one of the most elegant irises on our list. Its flowers can have a height of 40 inches, and they've managed to win many international awards.
In order to have a full bloom, you need the soil to have adequate moisture, so it's best to plant it near pools or streams. Its flowers have elegant double petals that come in a bright white color with yellow throats.
Agripinella Irises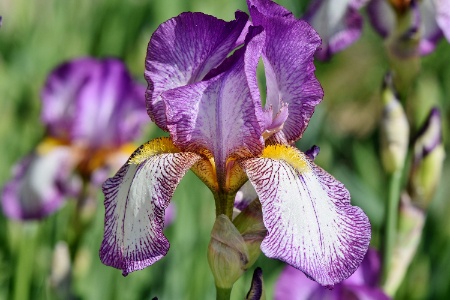 Another plant from the Iris Ensata group, these types of iris, the Agripinella, are easy to grow - you can grow them in almost all climates.
Its flowers have rose-pink petals alongside a white center and bright yellow throats. The flowers generally bloom in mid-summer and can have petals as wide as 8 inches.
Apollo Irises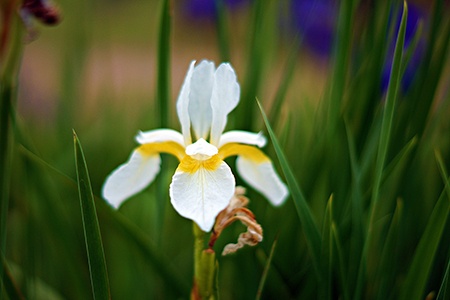 Originated from Iris Hollandica, Apollo is an excellent choice for cut flowers and borders. It has white and tinted light blue petals that are pretty large.
The flower of Apollo has buttercup splotches and yellowish falls. Its leaves are reed-like and gray. These types of irises are a sight to behold.
Alida Irises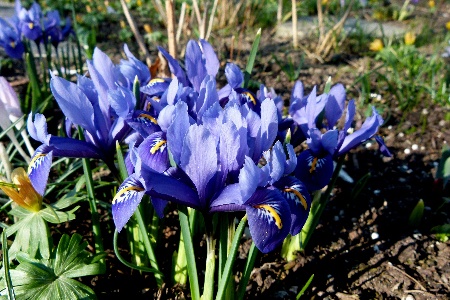 Now we introduce you to a unique type of Iris. Originated from Dwarf Irises, this here is a beautiful plant that can grow 4-6 inches long at max.
It's better to plant them in large groups to look good. Alida flowers have medium blue petals alongside white-yellow markings. The flower generally blooms from late winter to early spring.
Blue Moon Irises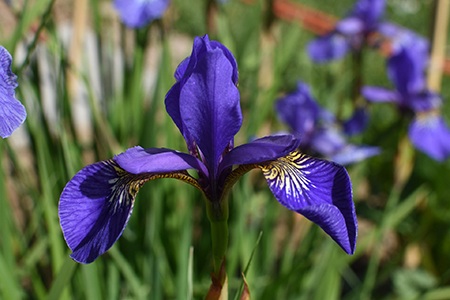 Iris Sibirica or the Siberian Iris has a beautiful blend of color amongst its types. Blue moon is one of them, and it comes with a pale-yellow base, deep purple veins, and bright violet-blue petals. Its petals are clump-forming, and the tree can grow up to two feet wide and three feet tall.
Blue Moon is a low-maintenance plant, and it can stay fresh through all the seasons. The plant grows well in full sun with partial shades. It won't surprise you that I think these look great when grown alongside most types of violets.
Blue Spritz Irises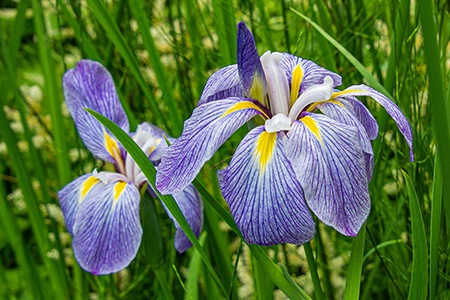 The Blue Spritz is another plant with vibrant colored flowers that are pitch-perfect for Japanese-style and water gardens. This type of Iris is originated from Japanese Iris.
It has lavender blooms with yellow throats and dark purple veins. Blue Spritz blooms in around early/mid-summer. The plant can grow as tall as 3 feet in height.
Blueberry Fair Irises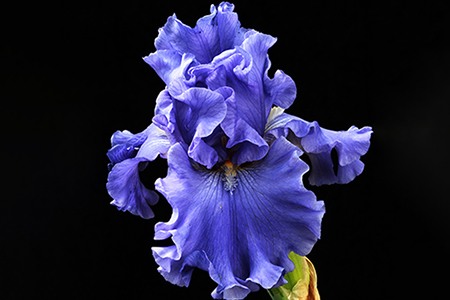 As the name suggests, this is a plant with flowers with rich blue petals alongside a whitish base. Originated from Iris Sibirica, this plant has heavily ruffled petals and blue-green foliage.
The foliage looks the same throughout the season. These types of irises can grow up to two feet wide and 32 inches tall.
Carol Johnson Irises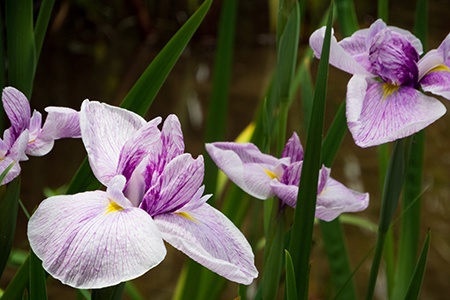 Carol Johnson is a type of Iris that usually has a longer, disease-free life and is easy to grow. It's resistant to deer and looks perfect when in large groups.
Carol Johnson comes from the Iris Ensata group and has single petals. The petals are plum-purple, with pale blue falls atop and a yellow threat.
Caesar's Brother Irises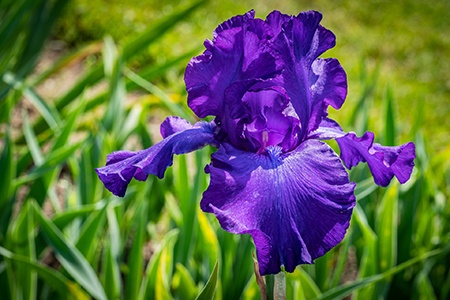 Another iris from the Iris Sibirica group is a plant that won many different international flower awards because of its beauty and elegance. Next to any types of hibiscus they can really amplify the tropical feel of a garden.
These types of iris flowers have velvety deep-purple petals and look perfect as flower beds and in borders. The flower generally blooms from late spring to as long as early summer.
This plant can grow up to 42 inches in height and two feet in width. The reason why it's a well-known Iris is that it's a low-maintenance plant.
Casablanca Irises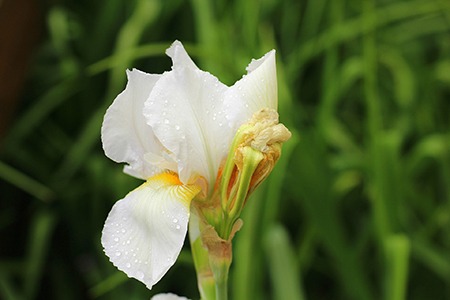 These are different types of irises, mainly because their flowers are pure white with yellow-gold markings. The plant can bloom for several weeks, from late spring to early summer.
This is a smaller type of Iris, originated from Iris Hollandica. The stalks of Casablanca come with sword-shaped leaves, making it an excellent option for borders or even in various types of vases.
Contrast in Style Irises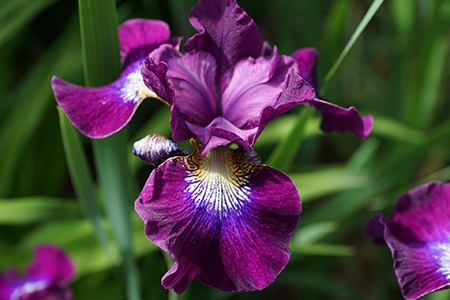 One of the most beautiful blends of color exists in this plant. The flowers are blessed with deep purple petals with a bright yellow base with a touch of white.
But that's not all, as light lavender petals are set atop the base to give these types of irises a striking appearance to the flower.
This unique Iris belongs to the Iris Sibirica group and prefers partial shade or full sun while growing up. The flowers bloom around early summer or late spring.
Coho Irises
Pink Irises are always a treat for the eyes, and this one has one of the most elegant and rounded pink petals among Irises. Matched with the various types of chrysanthemum, it can be a visual wonder.
The flower has a golden base with beautiful pink petals on top. Coho, a descendant of Iris Ensata, is very easy to grow and generally blooms in early/midsummer. It has won many international flower awards and gives your garden a unique touch of pink.
Fond Kiss Irises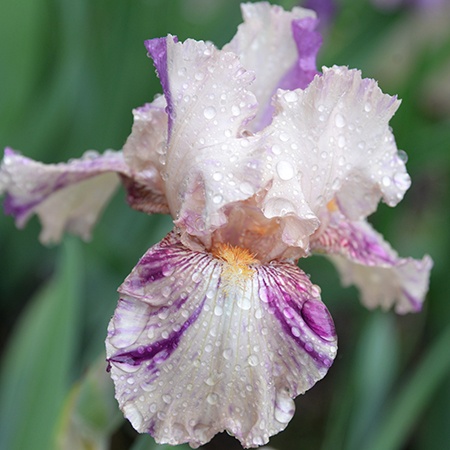 You'd surely want iris flower types that are resistant to drought as much as possible. Interestingly enough, this Iris is drought-tolerant and generally prefers moistured soil to grow.
It has ivory white petals with a hint of light pink and grey-green foliage. Originally an Iris Sibirica, the plant has won several awards and gives your garden a classy look. It can grow up to three feet tall.
Eye-Catcher Irises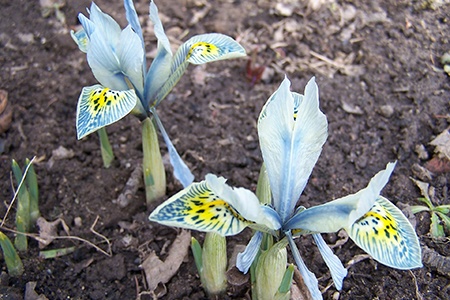 Now we have another Dwarf Iris that can grow only six inches tall at max and is both drought-tolerant and deer resistant. These types of irises are great for flower beds with other low-level ground flowers.
Its petals are a mix of white and blue, and it has bright yellow crests to pair them up with. The plant has gray-green, almost grass-like leaves.
George Irises
The thing about dwarf Irises like George is that they need to be planted in groups to look significant, in this case on a group of 20 bulbs at least. George has deep violet-purple petals with bright yellowish centers.
You can also place these diffreent kinds of irises under trees or in front of borders in your garden, but we'd still suggest you plant them in groups. The beautiful flower brought this plant many accolades.
Frilled Enchantment Irises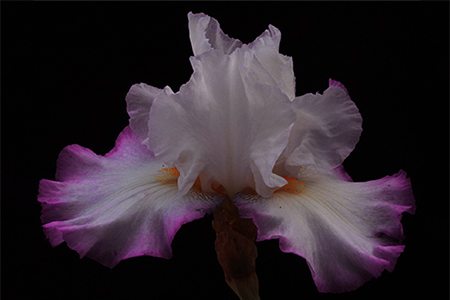 This is one of the tallest Iris plants that can reach a height up to 42 inches. But the height isn't all, as its white ruffled petals are colored in shades of mauve purple.
Its foliage is sword-like and looks elegant alongside the large petals. This beautiful flower plant will give your garden a vertical look. Anchor them to the ground visually with some of the types of marigolds and you'll have quite the flower bed going.
Gordon Irises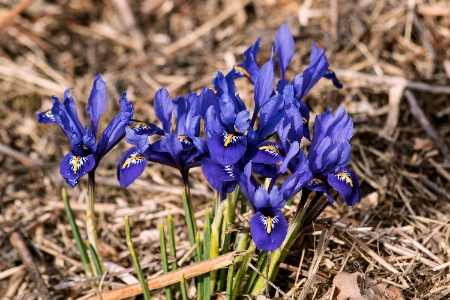 We have a unique type of Iris here, as its petals can actually multiply into different colors and shades. In general, the flower has light blue petals, shades of white and golden orange near the corner alongside deep velvet falls.
If you want to grow these types of irises properly, you'll need well-drained soil and partial shade for better nourishment.
Queen's Tiara Irises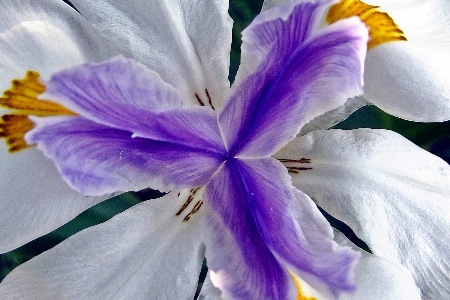 It's in the name. This Iris is a part of the Iris Ensata group. It actually has flowers that sort of look like a beautiful white Tiara. The flower has broad white six-inch-long petals with yellow throats and purple veins.
Queens' Tiara is relatively easy to grow and can grow up to three feet. Its bloom generally comes in early to mid-summer. The flowers will give your garden a vertical look.
Super Ego Irises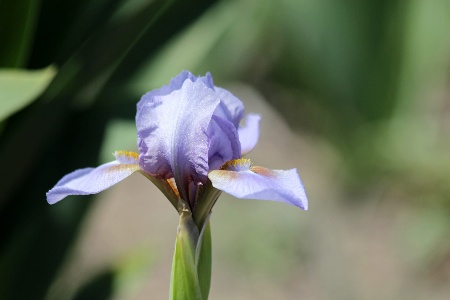 Deer-resistant Irises are always a good pick for gardens, and if they're tolerant to drought as well- they're already a popular choice. The same happened with this award-winning Iris.
A member of the Iris Sibirica group, this plant has flowers that are a mix of light and pale blue colors. The plant has sturdy narrow stalks and will look perfect in borders and beds. You need medium/wet soil for it to grow well.
Pink Frost Irises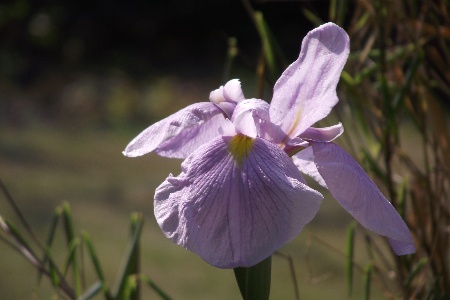 Coming from the Japanese Iris group, Pink frost is one of the easiest plants to grow and can grow up to 30 inches in height.
We prefer to plant it in large groups to create the bouquet effect on a garden. It has lavender-pink petals, yellow throat alongside white blotches. The plant blooms in early/midsummer.
Professor Blaauw Irises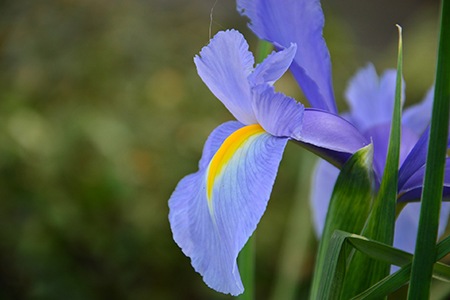 Deep blue-purplish-colored flowers are always a sight for the eyes. Add the bright yellow throats, and you have a beautiful flower with four-inch-wide large petals.
Originated from Iris Hollandica, it needs to be planted in a group of at least 20 bulbs. But if you wish, you can plant them as beds/borders as well.
Variegata Irises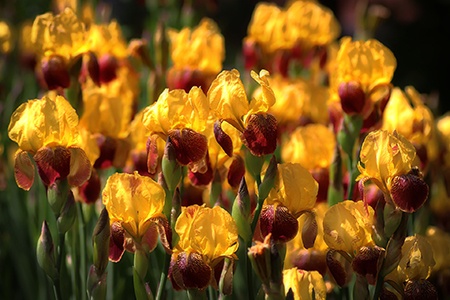 We end our list with another great plant from the Iris Ensata group. This award-winning flower has purple petals with a small yellow throat and a reddish tint. The small petals are joined by elegant silver-white foliage.
It usually blooms from mid-late summer. The plant does well in full sun/partial shade, and it's pretty easy to grow.
Types of Irises for Every Garden & Flower Bed
Irises are one of the most popular and most beautiful flowers you can find in a flower garden. Most Irises are easy to grow; all you have to do is know which Iris requires what sort of care.
We hope you learned enough about the types of irises to choose one or more for your garden. Best of luck!
You'll Also Enjoy: