17 Types of Lilacs for a Beautiful, Pastel Flower Bed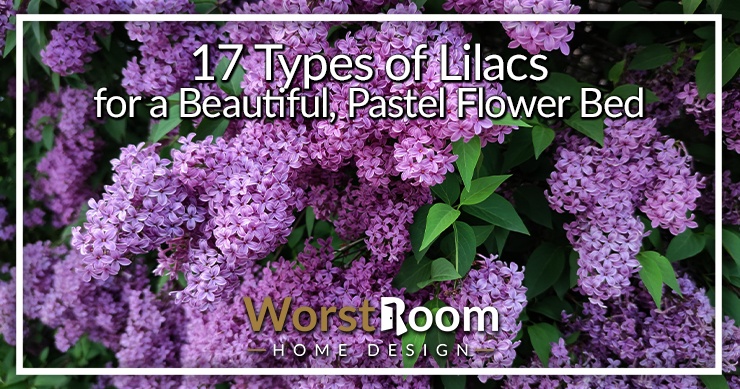 All the types of lilacs are lovely flowers that are easy to cultivate, have a pleasant perfume, and provide excellent blossoms. These flowers are a wonderful way to invite spring after quite a long, bleak winter. Lilacs will enliven your landscape with their vibrant colors and designs, leaving you speechless.
Lilac flowers are members of the Oleaceae family. Almost all types of lilac bushes are extremely hardy, long-lasting, and are of low-maintenance. These lovely and fragrant blooms are native to Eastern Europe and Asia.
Lilacs bloom around the middle to late springtime, however, the exact period depends on the types and varieties. Hummingbirds, butterflies, and a variety of insects will be happy to be your guests and experience this beauty as much as you do!
17 Types of Lilacs
Let's learn a lot more about the lilac bush varieties. We've put together a list of some of the most significant options for you to consider.
Declaration Lilac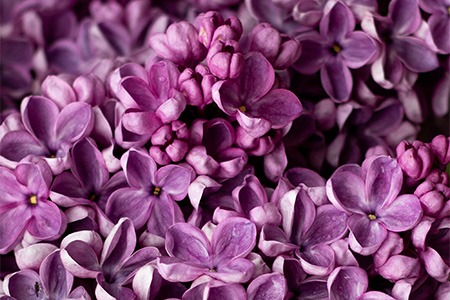 Declarations are early flowering lilacs that are the hybrid cross of Syringa and Hyacinthiflora. The dark reddish-purple blossoms of these lilacs have a lovely and stunning fragrance. Declarations bloom around 7 to 10 days sooner than most other types in the early to mid-spring.
These types of lilac trees are deciduous bushes with spectacular showy panicles that grow upright up to 15 inches or 37 centimeters long.
Most significantly, even when the blooms fade, its open, erect growth style remains highly appealing in the environment. But with the blooming flowers, imagine these planted next to types of jasmine flowers.
Insects are not a major inconvenience for the declarations, and they aren't very susceptible to diseases. In terms of application, these blooming shrubs are ideal for flower hedging as well as foundational planting. For a pleasant bouquet, these are gorgeous cut flowers.
Beauty of Moscow Lilac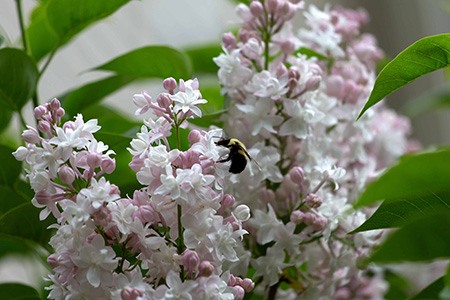 'Beauty of Moscow,' a Russian lilac, epitomizes the floral majesty. These species of lilacs are robust grower that smells amazing, with light pink blooms and impressive dual white-colored petals.
'Beauty of Moscow' can reach a height of 12 feet and a width of 8 feet, as well as it thrives in zones 3 to 7. These shrubs should only be grown in direct sunshine. These can flourish in both dry and wet environments.
Place these types of lilac shrubs in a prominent location where they can be appreciated regularly, as their distinct grandeur deserves to be admired. Using them as a single or cut flower, can bring a touch of elegance to your apartment's interior.
Sensation Lilac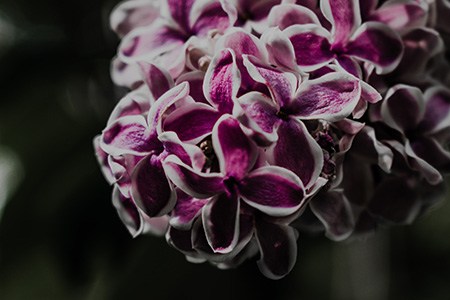 The bicolor 'Sensations' are other attractive cultivars of the common lilac. These scented flower clusters feature a solitary purple blossom bordered by white. So, these are for you if you like a combination of purple and white lilacs.
These types of lilacs can reach a height of 8 to 10 feet and a width of 8 to 12 feet, preferring full light and rich soil. In addition, these lilacs bestow their beauty on you in the mid-to-late spring or more specifically, mid-spring.
In 2012, these varieties of lilac received the Royal Horticultural Society Award of Garden Merit, as well as a few other global flower prizes. As borders or cornerstone plantings, they're stunning.
Charles Joly Lilac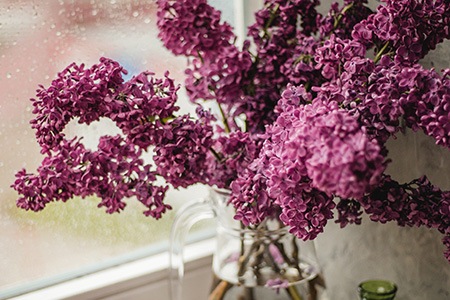 These are earlier French lilac tree varieties that were first presented in the late 1800s and till now, these are regarded as one of the finest French hybrids. This Syringa vulgaris has magenta-colored double petals have a delightful scent.
The Flowering sessions of these shrubs last for three to four weeks that commence in the middle to late spring. These fragrant shrubs can reach a height of 12 feet as well as a width of 10 feet and flourish in zones 3-7.
These French lilacs are perfect for gardeners who want to collect a large number of cut flowers while not compromising the splendor of the outside bloom show. In 1993, the Royal Horticultural Society honored 'Charles Joly' with the prize of Garden Merit.
President Grevy Lilac
President Grevy Lilacs are very much popular throughout the globe for their magnificent blossoms. These are a mid-May flowering French lilac variety.
Grevy has a charming, upright character and can survive with little care. They are capable of withstanding a wide range of circumstances, including urban settings.
Lilac-blue blossoms of Grevy grow approximately 10 inches in length and have a lovely scent. Plants reach a height and width of 10 to 12 feet and thus flourish in zones 3 to 7.
These lilacs have double petals, making them a wonderful show-stopper in the yard. This two-toned look of these lilacs will provide your springtime planting with a lot of visual dimensions.
President Lincoln Lilac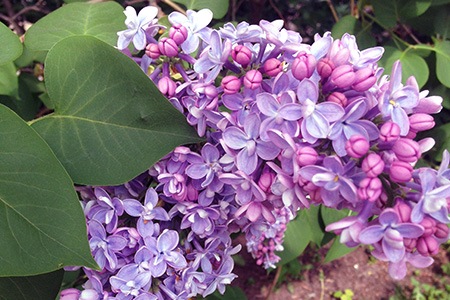 The massive trusses of solitary Wedgewood blue blooms make these lilacs very exceptional. These beautiful flower bunches bloom in the middle of the spring. These lilac bush varieties are important spring-flowering plants with tall and wide branches and have a rapid-growing nature.
President Lincoln Lilacs grow 8 to 10 feet in height and width and thrive in zones of 3 to 7. Since its inception in 1916, these have been a popular choice. The majority of lilacs from this group demand full sun and soils that are balanced to moderately alkaline.
These types of lilacs generate a blooming thicket that can be used as a hedge or a few other options. These bushes are of pure class when it comes to consistent flowering and exquisite fragrance.
Miss Canada Lilac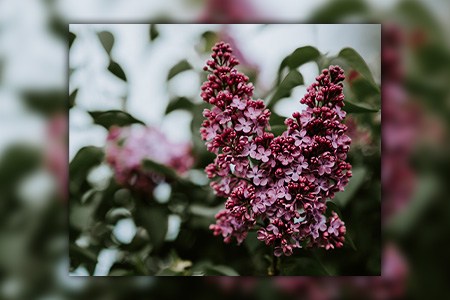 Miss Canada Lilacs have double stems or branches and are deciduous shrubs that grow upright and spread outward. If you are a fan of pink, these are the richest pink amongst late-flowering lilac varieties. Its vibrant color contrasts beautifully with the dark green leaves.
These are late-flowering lilacs that bloom in mid-June with solitary rose blossoms. These shrubs don't require a lot of upkeep. Only cultivate these plants in direct sunshine. These are fast-growing, non-sucking shrubs.
At maturity, these lilacs can reach a height of 7 feet and a width of 7 feet. These can grow in both dry and wet environments with ease. To get a whiff of the scent of these iconic lilacs, place them along a border or a sidewalk.
Dwarf Korean Lilac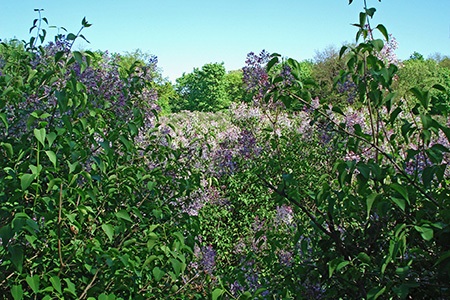 The Dwarf Korean lilac (S. meyeri 'Palibin') is popular, especially in areas that are colder due to its cold-resistant hardiness. This lilac bush grows in a rounded shape that will mature into both a height and width of around 5 feet. It's dense and bushy that works well in larger types of planters or in the ground.
This lilac won the Award of Garden Merit in 1993 and won a gold medal in 2000 with the Pennsylvania Horticultural Society. That lets you know what you can expect out of this beautiful, small lilac tree.
Miss Kim Lilac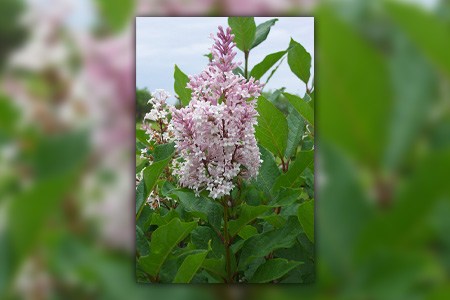 These lilacs are deciduous blooming shrubs that bloom in springtime and produce bunches of highly fragrant flowers. Lilacs of these varieties begin with rich purple buds that develop lavender petals that eventually turn to light blue.
Generally, these blooms are smaller with a precise height being shorter. The floral smell is even different than the typical ones or French lilacs. These lilacs flourish in zones 4-9, and they're great for folks who live in somewhat warmer climates.
Miss Kim Lilacs are versatile that can be utilized as a showpiece, in blended shrubs lining, as foundational plantings, or as hedging. These types of lilacs are deer-resistant, and most significantly, butterflies and a variety of different birds are always attracted by them.
Tinkerbelle Lilac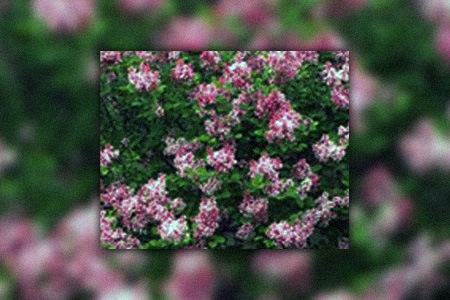 Tinkerbelle Lilacs are deciduous shrubs that are a hybrid cross of Palibin and Superba. Late spring delivers stunning wine-red bloom buds to this species of lilacs, which adds scent and elegance to the gardens.
These can reach a height of 8 feet and spread up to 5 feet, making them ideal for zones 3 to 7. These are magnificent shrubs for all sizes and types of gardening. Tinkerbelle are adaptable to urban environments and are disease-resistant.
These lilacs have typically been appreciated as landscape attractive plants. The blossoms attract butterflies and have a spicy fragrance. Plant these lilacs in full light for the finest results.
Ludwig Spaeth Lilac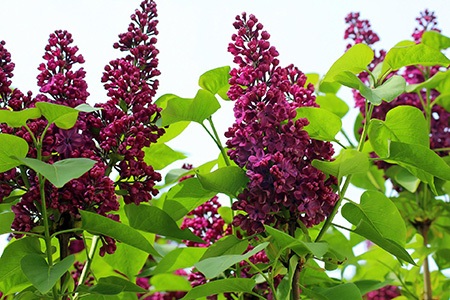 Ludwig Spaeth Lilacs are dual-stemmed annual shrubs that grow in an erect, spreading form. The reddish-purple flowers in erect panicles of these traditional spring-blooming lilacs are potently aromatic.
These antique varieties first appeared in 1883, and these are still regarded as one of the nicest purple lilacs accessible. These are high-maintenance lilacs that need to be cared for and maintained on a regular basis.
These lilac tree varieties reach a height of 10 to 12 feet as well as a width of 6 to 8 feet, and they are resistant in zones 3 to 7. To cultivate these plants under direct sunshine is highly recommended. They have a moderate growth rate and can anticipate living for about 30 years under optimum conditions.
Agincourt Beauty Lilac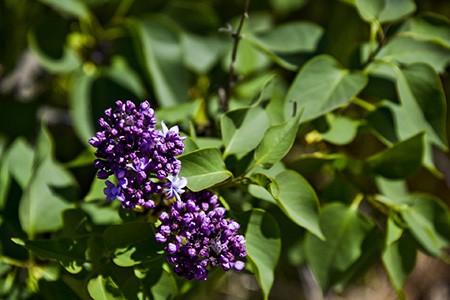 If you have types of vases throughout your home, you'll enjoy growing the Agincourt Beauty (S. vulgaris) lilac because they bloom large florets that cast off a very pleasant aroma. You can expect it to bloom starting in the later days of April to the early part of May.
Of all the lilac species you won't find bigger florets than you do here. But know that you'll only get the maximum size if you're in the USDA Hardiness Zones 3 through 7. If you do, you'll find these growing up to 12 feet in height and 10 feet in width.
Be Right Back Lilac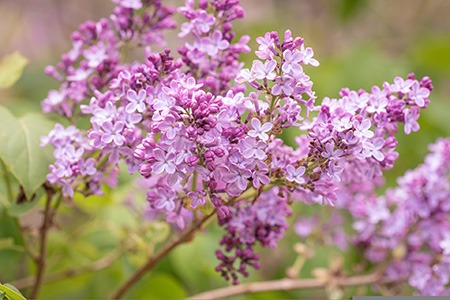 The Be Right Back lilac plant (S. hybrida 'garlisabzar') provides you with what starts as darker pink colored buds that then bloom into much larger and lighter colored pink flowers that generate an amazing fragrance.
What's interesting about these types of lilacs is they're reblooming lilacs. They'll bloom once in early summer and then after that ends and the flowers' petals fall, it'll bloom once again in the early fall season. The nice thing is it doesn't get too big, relatively speaking.
You can expect this to max out once mature around four feet in hight and four feet in width. It will thrive the best in the USDA Hardiness Zones of 4 to 8. If you like the pink color, give this lilac a serious look.
Ivory Silk Lilac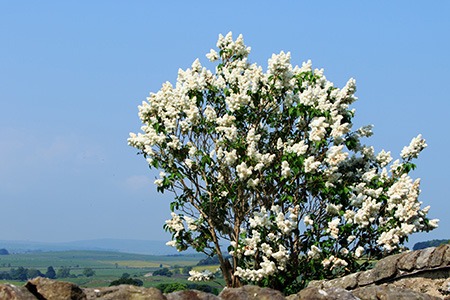 The Ivory Silk types of lilac trees are of the Japanese variety (S. reticulata). They grew upwards of 25 feet in height with a 10 to 15 foot width, so make sure you have space to accommodate this beauty.
The dark green leaves make a perfect backdrop to help the cream panicles stand out. These bunches of flower produce the expected fragrant scent we all love about lilacs.
The trunk will have a dark red bark that will continue to make a spectacle after the blooming and leaves fall away. It does best in Zones 3 through 7, where it'll bloom sometime in the month of June.
Scentara Double Blue Lilac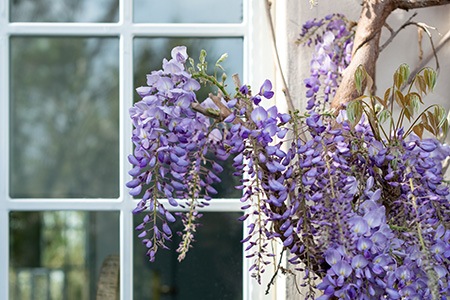 The Scentara Double Blue (S. x hyacinthiflora) will blow you away with the blue and violet hues it produces in its double-flowered clusters of flowers. It blossoms in the middle of spring, giving you time to prepare and then enjoy the wonderful aroma it produces.
Among the different types of lilac bushes, this one grows to around 7 feet in height, give or take a foot, and will spread to about the same width. It's not incredibly dense, but will grow to a rounded shape.
Rosie Lilac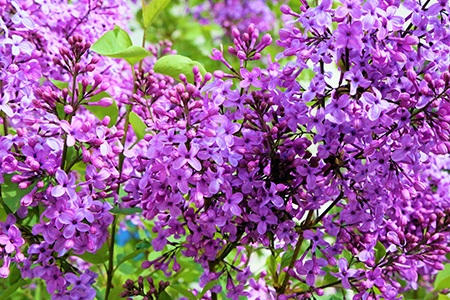 This S. vulgaris named Rosie has two things going for it. The flowers are a very bright pink, more so than you'd expect, and you don't have to fret over it because it's very heat tolerant. John Schoustra, a breeder in California, created this among other lilac cultivars in his Beach Party series.
Rosie will grow up to 12 feet tall and 8 feet wide, thriving in Zones 4 through 10, and will produce the most delightful fragrance once the flowers have blossomed in spring that look fantastic when grown alongside types of celosia flowers.
Tiny Dancer Lilac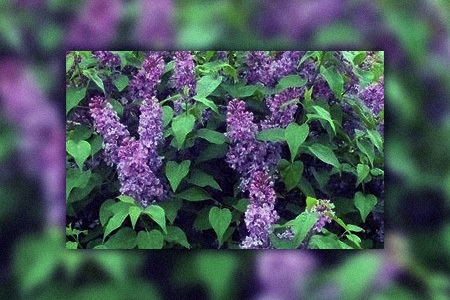 The Tiny Dancer lilac (S. vulgaris) is also referred to as Elsdancer. It's popular as a border plant to go around property borders, fence lines, and more. The reason people like these types of lilac trees for this is that it doesn't require much maintenance once it hits its mature size.
And that mature size isn't huge, since Tiny Dancer is a dwarf variety of lilac. You can expect these types of lilacs to reach around 5 feet tall and at most 4 feet in width. Each bush typically produces 5 inch lavender bunches of flowers.
It's not that cold-hardy of a plant that does well in Zones 4 through 8. These lilac tree varieties may not be cold-hardy but it does well with rain and moisture since it resists powdery mildew quite well.
18 More Types of Lilac Bushes
We can't discuss, nor do you need it, all of the varieties of lilac. They aren't that different but I understand some of you are enthusiasts and want to continue your exploration. So here's a great starting point for you:
Royalty Lilac
Sunday Lilac
Bloomerang Lilac
James Macfarlane Lilac
Scent & Sensibility Pink Lilac
Saugeana / Persian Lilac
Common Purple Lilac
Common White Lilac
Japanese Tree Lilac
Let me let you catch a breather. There's nearly endless different types of lilac bushes and even more varieties of cultivars and hybrids. Here are some more of those:
Autumnal Blue Lilac
Gloire de Versailles Lilac
Concha Lilac
Marie Simon Lilac
Dreaming of Spring Lilac
Yankee Doodle Lilac
Arroyo Grande Lilac
Dark Star Lilac
El Dorado Lilac
There are dozens more you could find with extra searching but we have to end the discussion somewhere. There's enough to keep even the most crazed lilac lover going for a long time here. If you like these for being the color purple, you may be interested in some of the weeds with purple flowers, which can be quite attractive when maintained properly.
Types of Lilacs for a Quintessentially Spring Flower Bed
All Lilac bush varieties have one common characteristic that can pull you in and make you fall in love with them; their beauty. It's hard to deny!
The vibrant clusters of the lilacs range in color between pink to dark purple. Although, because of breeding technology, numerous color possibilities are available in diverse cultivars.
When you're encircled by such beauty, it's simple to make poor decisions. Make sure to look through the information we've provided on types of lilacs! You will not be disappointed, we assure you!
You'll Also Enjoy: