13 Types of Vacuums for Every Carpet, Fabric, & Purpose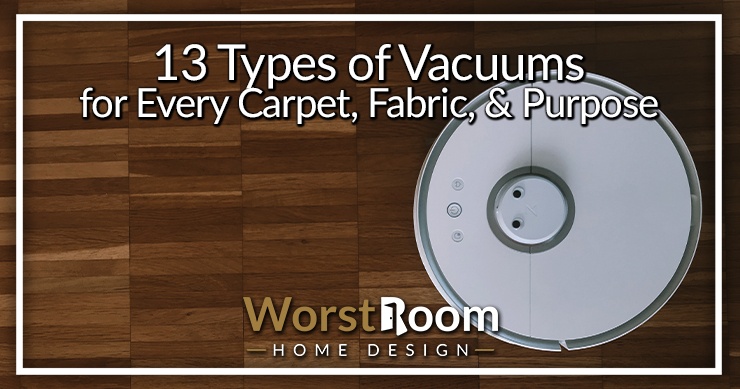 When it comes to cleaning your home, the vacuum cleaner does it the best. No other tool can compare to its efficiency. Based on the purpose they're being used for, there are several types of vacuums.
The best classification of vacuums can be done with three aspects in mind – their structures, surface of use, and distinctive properties.
This article has attempted to put together all three of these aspects and list the most noteworthy vacuum types.
If you're interested in different types of vacuums, you're at the right place. Starting from regular upright vacuum cleaners, you'll find the progressive, robot-controlled vacuums in this list.
13 Types of Vacuums
We have listed all the vacuums here depending on their structures, area of use, and specifying features. Here are the common vacuum types.
Backpack Vacuum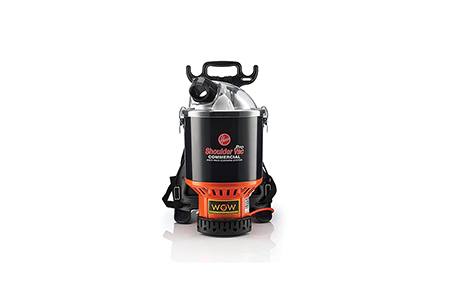 A backpack vacuum is one that you can carry on your back using a bag and attached straps. This type of vacuum helps in conserving a lot of time and effort.
It is pretty easy to move around from one place to another. While it works great on wooden surfaces, it is not particularly useful in cleaning carpets.
Backpack-styled vacuums are convenient for people who have back injuries. You don't have to bend your back while using the machine.
Besides, it is also convenient to take to trips. If you need to transport your vacuum cleaner, you won't need a separate storage system. These are great for traveling around the home vacuuming up whatever types of chairs you have where the cat has been sleeping on them.
Bagged Vacuum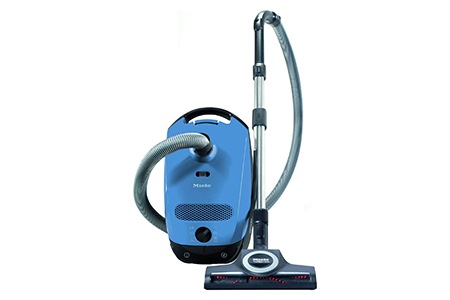 These ones come with bags where all dirt and dust are collected. Later, you can just dump it all from the bag.
Although it is extra work, it helps to maintain hygiene. One downside to these vacuums would be that you'll need to replace the filter bags from time to time.
Bagged vacuum cleaners are often compared to bagless types of vacuums, and there are quite a few pros to getting the former one.
Firstly, these can retain more dirt in comparison. While releasing dust, it tends to display more control. Lastly, bagged vacuums often come with lights that notify the user to replace the machine.
Bagless Vacuum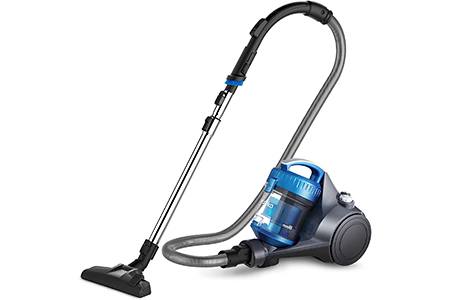 It's one of the most commonly used cleaning machines. This one is popular because of its low price. As there is no bag to replace in this type of vacuum, you will save extra costs. Besides, it is also beneficial for the environment.
Bagless vacuums have a few downsides. When the dirt collected by these vacuums is released, it creates a mess.
If you have a dust allergy, it will be better for you to avoid these kinds of vacuum cleaners. Again, if a high-efficiency particulate air filter is installed in the device, it will need cleaning and replacing.
Canister Vacuum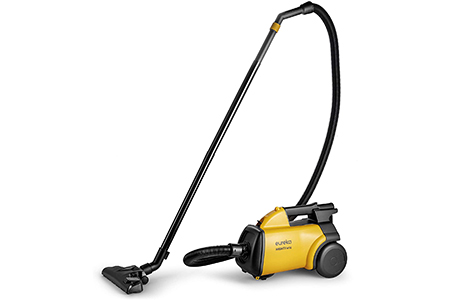 In this vacuum, a moderately heavy canister is attached to the machine. The device also incorporates a powerful engine to support the suction of such an addition.
The engine and the vacuum wand are connected using a long, thick cord. Canisters vacuum with extreme force and clean the areas thoroughly.
This machine is versatile enough to be used on carpets, furniture, thick fabric, walls, etc. Although there is a separate engine, care is taken to reduce the overall weight of the machine.
You can alter the shape of the canister depending on the area of usage. Nowadays, different shapes of canisters are being sold separately.
Central Vacuum System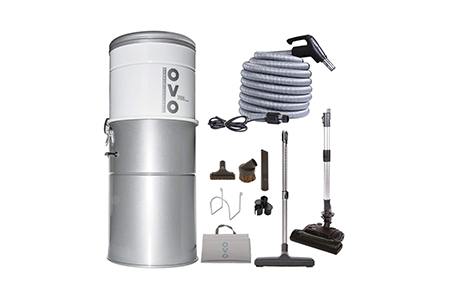 Unlike all the other vacuum types, the central vacuum system is a well-organized system consisting of both vacuuming and dirt collecting. In this system, you have to install an adaptive outlet onto the wall.
There is an engine-driven suction system to support this outlet located in the basement of the garage of the house. You find these types of vacuums in garages meant for woodworking where a lot of dust is created, too.
To start the process, you have to connect the vacuum cord with the wall outlet and then use it like you usually would.
Your hygiene and noise quality will both improve if you use this. Although this system is very functional and organized, it is expensive and requires professional installation.
Cordless Vacuum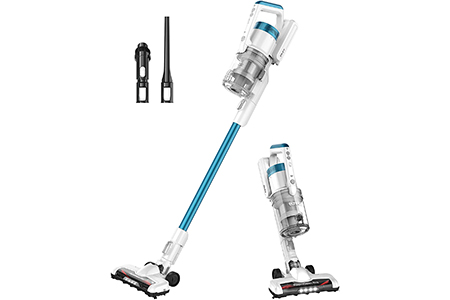 A long cord is used to make sure the cleaner and the electrical outlet remain well-connected. This cord transports the power to the engine so the vacuum operates as intended.
Sometimes, moving around with this long and thick cord can be quite bothersome. It has its own weight, and storage of the machine also gets tricky.
To avoid all these cord-related issues, you can opt for a cordless vacuum. Instead of electricity, it functions with the help of a battery. It is a limited-efficiency machine.
Although its suction capacity is not as high as engine-run machines, it has high portability. These are the newest of the different types of vacuum cleaners (besides robotic ones) and aren't meant for heavy duty work.
Handheld Vacuum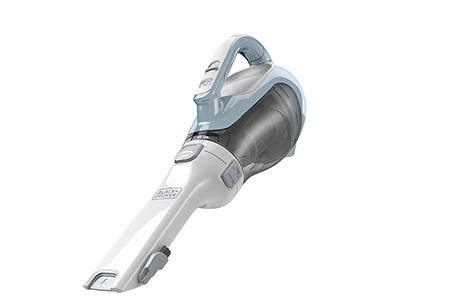 Handheld types of vacuums are typically one of the cordless models. However, depending on the preference of the user, it can be corded as well. Since it is battery-operated, it lacks suction power.
If you wish to increase that, it will be best for you to opt for a corded model. Handheld vacuums are usually small and easily portable.
They are perfect for instant cleaning, and you can also reach difficult nooks and crannies using them. Because of its tiny stature, it is multi-purpose. You can use it on the floor, cars, furniture, etc.
Robotic Vacuum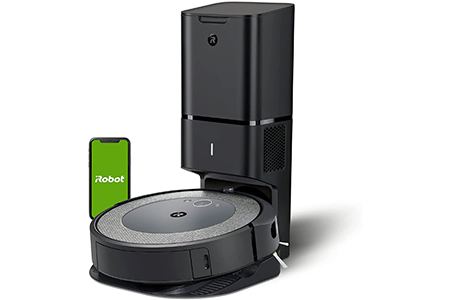 A specimen of the latest technology, the robotic vacuum is the most advanced form of vacuum cleaners. These are visually the most different types of vacuums, and kind of goofy in my opinion. They're a fun novelty more than an effective tool.
Thanks to the cleaning and detecting programs installed in the machine, you practically have to do nothing. The device itself detects objects near it and keeps its distance.
Of course, the cleaning process is also done by the machine itself. Robotic vacuums, so far, come in a small, rounded shape.
You can store it easily and control it using your personal electronic devices. These vacuums can only clean a small quantity of debris and are pretty expensive.
Sweeper / Stick Vacuum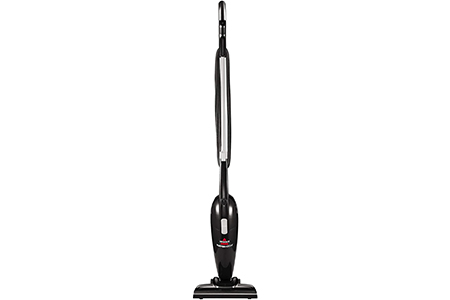 Sweeper or stick vacuums have the property of a handful of vacuum types (handheld, upright, etc.). They are usually relatively slender and lightweight.
You can easily reach areas that are difficult to access using regular vacuums. Because of their simple structure, they are best used for small cleaning tasks.
Sweepers are pretty popular with people with pets. Although most sweeper vacuum cleaners are cordless, you can attach a cord to increase their power.
However, this won't be quite effective as the build of this machine allows only a certain standard of performance. They're great if you vacuum regularly, though, like if when staging a dining room for regular dinners.
Wet / Dry Vacuum
The wet/dry vacuum is another interesting design that can simultaneously clean wet and dry dirt. Because it is also catered to wet spills, it has an incredible suction. You can even vacuum broken glass with these.
The cord attached to it is superior to most vacuum cords as well. Moreover, these types of vacuums are carried using a small trolley or have casters built right into them.
Filtering the two different kinds of spoils is easy because they are placed in different strainers. You will mostly observe these vacuum cleaner types in commercial organizations operated by professional janitors.
Since the device is huge in size and is equipped with attachments, it isn't easy to store it. But the storage capacity and the shop vacuum's suction power is so great it's worth it. With one to two horsepower motors, they can reach around 100+ CFM airflow and 80+ inches of sealed suction.
Upright Vacuum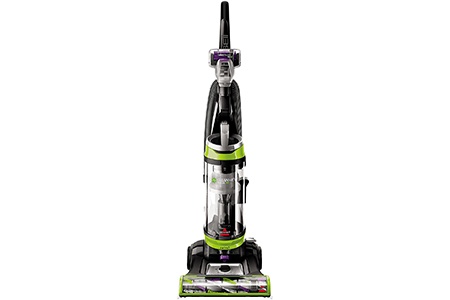 Last on our list is the most commonly found upright vacuums. Users love this vacuum because it is easy to control and bears the perfect amount of capacity to draw all the debris. These are an essential component in how to make your living room cozy.
Apart from the direction, you can also regulate the speed of the machine. For cleaning carpets, this is probably the most suitable choice.
There are many varieties of upright vacuums. Some of the options included bagged, bagless, corded, cordless, etc. Like all other vacuum designs, the corded version will allow you to vacuum utilizing more power from the machine.
Pet Vacuum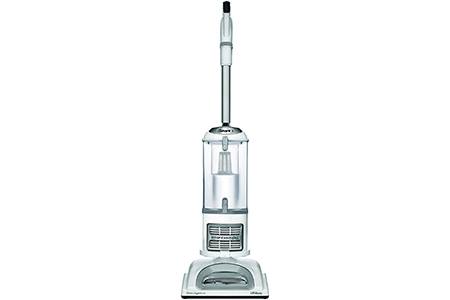 Pet vacuum types may not seem different than other upright or handheld style vacuums, but the key difference is they're designed to suck up pet hair and even help eliminate or minimize pet related odors.
These vacuums have brushes with self-cleaning mechanisms and methods to keep hair from getting tangled around them. They also "beat" the carpet to help loosen hair so it gets sucked up.
These usually feature attachments designed for the same purpose, to help you remove hair from stairs, furniture, drapes, and any other place it floats about and lands.
Deep Cleaner / Carpet Cleaner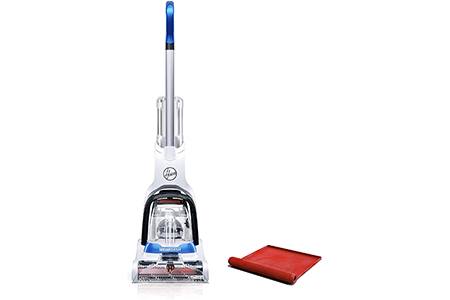 A deep cleaner is more often called a carpet cleaner depending on where you're from. They are capable of squirting out warm water mixed with a cleaning solution out onto the carpet (or furniture).
Once allowed to soak in for only a handful of seconds, the vacuum sucks up this cleaning solution along with all kinds of dirt and residues you weren't aware were soaked into the threads of your carpet.
These work very well but can be expensive with on-going costs associated with the specially designed cleaning solutions you use with them. Some call these steamers or extractors.
Types of Vacuums for Every Carpet, Upholstry, & Purpose
Now that you've learned about all these different types of vacuums, it's time to make a wise purchase. Each vacuum has its own specialty. Depending on your needs and the budget, choose the right vacuum for your home. It's time to tidy up your house and turn it squeaky clean! All the best!
You'll Also Enjoy: