11 Types of Chairs That Open Up All Decor Options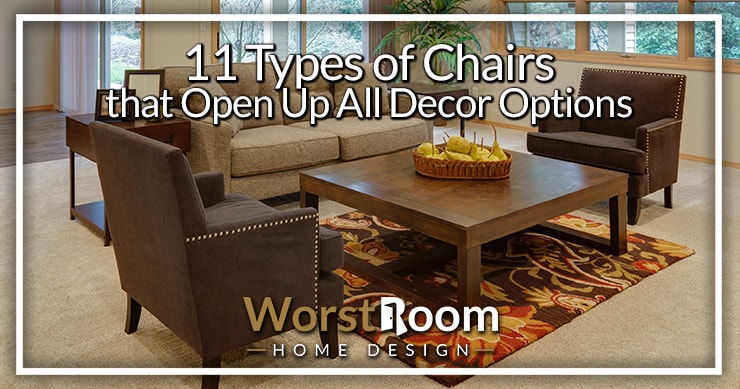 Chairs have been around for thousands of years, and over the years, many different types of chairs have been invented. So there's a type of chair that fits you and your home, no matter your style of decor.
Chairs support the design and aesthetics of a room while serving their purpose, but different chair types belong in specific rooms for various purposes. If we talk about living rooms, we all know they're among the essential rooms in our houses and cover all of our bases.
We all want stylish yet comfortable chairs in our living room. And this is why we're here. Read on to find the best types of chairs that maximize comfort, style, and functionality.
11 Types of Chairs
Before studying the various styles of chairs for living rooms, you must know how they're categorized. Chairs meant for living rooms or family rooms are broadly classified into two types: armless chairs and armchairs.
Armless Types of Chairs
The term armless chairs are quite self-explanatory. It refers to those chairs that don't have arms. One might think that an armless chair is useless, but the majority are of this style.
However, these armless chair types have their benefits, such as saving space, mobility, and affordability. Let's look at the types of armless chairs before we move on.
Slipper Chairs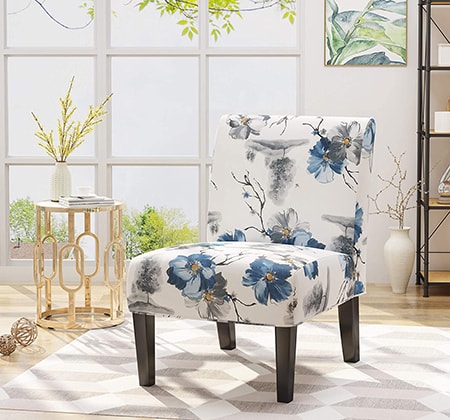 Slipper chairs were first made in the Victorian era. This type of armless chair is still hugely popular among people because of their chic design. You can match the fabric to the types of rugs you have to really add a slash.
These chairs are upholstered with specific types of upholstery fabric and low to the ground, so you can easily bend to reach your feet. This is the reason that they were invented—to be used in the bedrooms to wear footwear.
Slipper chairs are perfect for living rooms because you can easily match them with your decor. These chairs have long and wide seats that are primarily comfortable.
Moreover, their rectangular shape allows them to fit into compact spaces. In living rooms, they're often kept with small tables to create a welcoming atmosphere.
Side Chairs
Side chairs are very similar to dining chairs, but unlike many types of dining chairs, they are armless. Side chairs don't have a particular size or material.
They can be manufactured with different substances like plastic, wood, and metal because of their modest design. Generally, side chairs have upholstered seats to provide relaxation.
They were named so because they're used at the sides of your dining table or living room. We highly recommend these chairs as they are an additional seating option that adds to the beauty of your living room.
The petite size of these armless chairs makes them the best choice to fill that small vacant area. They look good juxtaposed against the color scheme of your walls, baseboards, and types of crown molding.
Occasional Chairs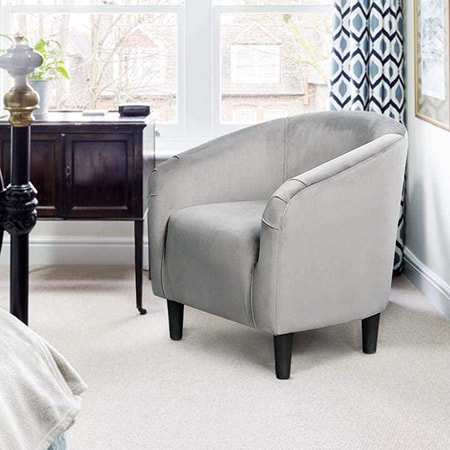 Even though this type of armless chair is called occasional chair, it doesn't mean that it's not as important as the other chairs. Occasional chairs are one of the most useful types of chairs.
Occasional chairs are incredibly stylish. They can steal the show by standing out from the rest of the furniture and make you seem a bit more sophisticated.
Therefore, you can use them in any area of your home to make that space even more comfortable. Furthermore, in your parties and gatherings, you can quickly move them since they're lightweight. This is what makes these types of armless chairs practical and yet so classy.
Armchairs
Now that you know what an armless chair is, you can easily understand armchair types. The term armchair simply refers to the types of chairs that have armrests.
There're several types of chairs with armrests. Because we're concerned mainly with living room chairs, here are the best types of armchairs for living rooms.
Barrel Chairs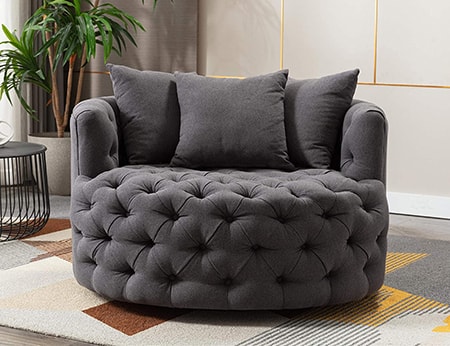 Like its other variants, barrel chairs are specially designed to be placed in a living room. They have the same purpose as additional living room chairs, i.e., to provide maximum comfort. However, barrel chairs fulfill their purpose more efficiently.
When it comes to their design, barrel chairs are roughly rotund—so much so that their backs appear like the back of a barrel. These chairs have arms with round edges and a tail that is both high and round.
On paper, the design of a barrel chair sounds a little kiddish. However, it's one of the most elegant types of chairs out there.
Wingback Chairs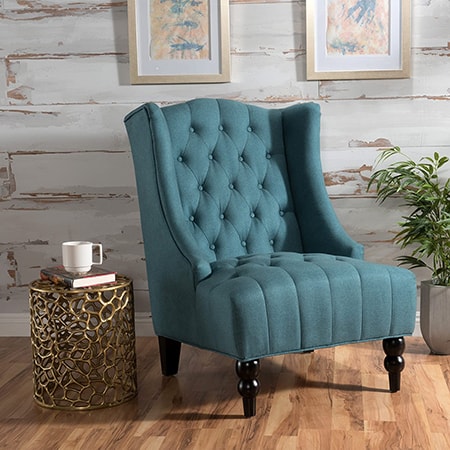 The wingback chair is another tall and mighty chair on our list. The wingback chair was invented by Thomas Chippendale in the 16th century. He was a famous designer of furniture in England.
Its design makes it look like it's from a royal palace. Similar to barrel chairs, wingback chairs also have high backs. In addition to that, they have winged sides.
The heft and size of the wingback chairs give them their signature royal look, which also makes them heavy. Therefore, we recommend you to place your wingback chairs in a well-thought and pre-planned place. In this way, you would not have to move them again and again.
Apart from living rooms, wingback chairs work well as desk companions. You can consider placing them at your workplace as well.
Club Chairs
Even though club chairs were invented in France, they are used all over the world today. These chairs are smaller and lighter than our last two entries. Therefore, you don't have to worry about moving them around multiple times.
That being said, it's best if you fix your club chairs' position because moving chairs too much is likely to damage them. They mostly have leather covers with a nailhead trim, which adds to their beauty.
Club chairs have a shorter back and ample seat space. Despite having a low back, club chairs are incredibly comfortable. This is all because of their thickly upholstered seat.
Chair & a Half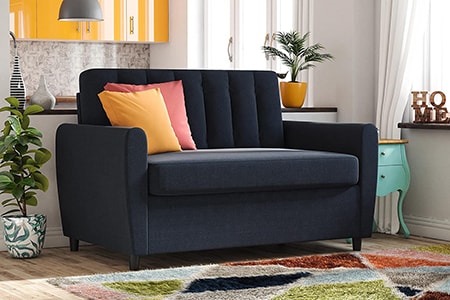 If you're looking for the most versatile types of chairs, a chair and a half is what you need. This chair is an excellent blend of a sofa and a chair and enjoys both worlds' best. This works for some people, but others don't like this mixture.
Nevertheless, with the right color and fabric, you can fit these chairs in any kind of living room. A chair and a half have a large seat width, which gives you plenty of room to sit.
This is what allows these chairs to be extra comfortable and multifunctional. We believe that such a chair is ideal for lounging. With the same number of chair parts, you get even more space to relax. What's not to love?
Bergere Chairs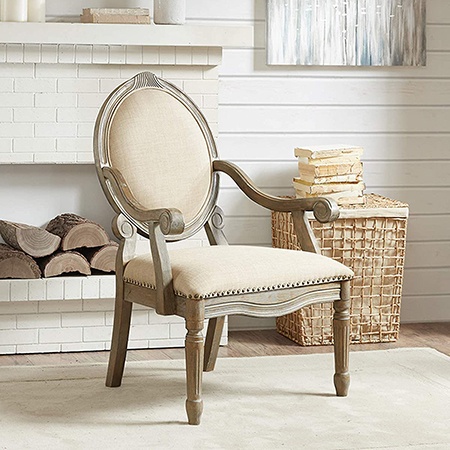 The Bergere Chair is another type of chair in our list that originates in France. These chairs have a relatively more intricate design. They are enclosed upholstered chairs with a wooden frame. Match the wood to your crown molding alternatives for an extra flair.
Interestingly, the wooden frame of these chairs is exposed. This does not include the wooden frame of the seat. Another noteworthy feature of the Bergere chairs is that they always come with loose cushions. This particular feature gives these formal chairs a touch of informality.
The Bergere chairs are undoubtedly sophisticated and elegant. However, they don't go well with most furniture today. We recommend you to go for Bergere chairs with a modern style.
Love Seats or Love Chairs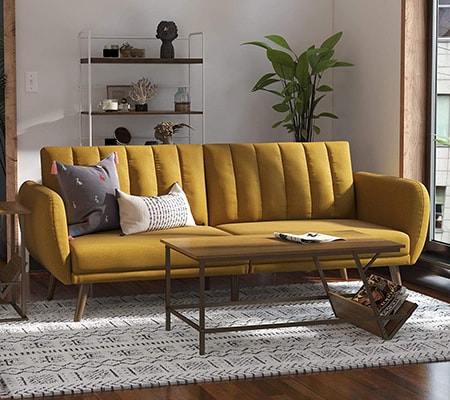 Although anyone is allowed to buy them for any purpose, love seats are specially made for couples. These chairs are perfect for two people in love who just want to cuddle.
Love seats make sure its users get lots of comfort. However, it doesn't compromise on looks while providing great support for many postures.
The two-seater love chairs are among the most aesthetic types of chairs. Therefore, love seats are great for private use, but they're also presentable in case you have guests, especially couples. After reading that, you may be wondering why is it called a love seat in the first place. The word "couple" was ahint!
People often confuse sofas for love seats. To make it simple for you, sofas are usually larger with three-cushion seats, whereas love seats are smaller with two seats. You could say love chairs are one of the couch alternatives.
Round Chairs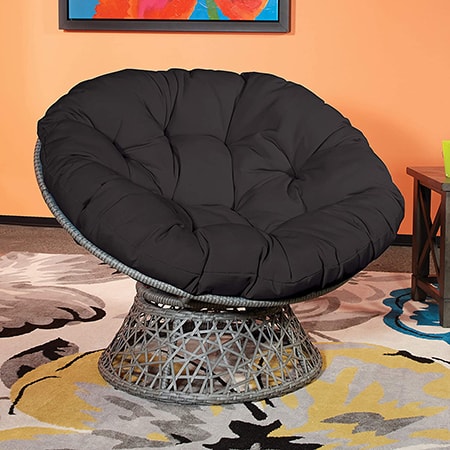 Some of us prioritize aesthetics over comfort. If you are one such person, you should consider getting a round chair for yourself. Round chairs are called so because of their big, round seats.
They're big enough to fit up to three people. However, if only one person is using it, they can comfortably lie on the chair and even sleep peacefully, though it's arguable that sleeping on a chair is bad for you.
Of course, you cannot buy an extremely comfortable and visually delightful chair. Round chairs take of that as well. They are incredibly comfortable!
However, there is one downside to these vast masterpieces. Even though they are large, cozy, and beautiful, round chairs are not high for formal occasions and gatherings. You don't even get to choose any furniture leg styles, let alone make them match your existing decor options.
Recliners
Recliners are the ideal choice if comfort is your number one priority. Since they are incredibly comfortable, recliners enhance your experience of enjoying any type of media. Readers, particularly, enjoy reading on a recliner.
Some people eat dinner and spend the entire evening in their recliner. I know someone who even uses one as a computer chair. They'll read books, play video games, browse the internet, watch a movie, and ultimately fall asleep in their recliner.
The best recliners come with a footrest that helps keep your legs up and takes you into a comfortable posture. It's evident that the manufacturers of recliners haven't forgotten the importance of looks either. Recliners are one of the most visually pleasing types of chairs out there.
Today, recliners are considered as the epitome of luxury and comfort. And we don't think that love for recliners is going to decrease any time soon.
More Types of Chairs
There's obviously a lot more chair styles out there than we can cover, but I'll mention some here so you can investigate them in your spare time.
Accent chair
Club chair
Lawson chair
English Rolled Arm chair
Slipper chair
Lounge chair with Ottoman
Chesterfield chair
Bar Stool chair
Wishbone chair
Ghost chair
Reading chair
Folding chair
Chaise Lounge chair
Wicker chair
Adirondack chair
Camping chair
Rocking chair
Glider chair
Not all of these will fit into every room of your house, especially the common types of bar stools. Some are meant for the dining room, an office, a patio deck, etc. But if you're clever you can use them in any decoration scheme.
Types of Chairs for Every Decor
No matter what your goal is, whether it's luxurious comfort, a casual appeal, or to class up your room, there's types of chairs for you. We've covered all of the main chair types above and you can certainly narrow down your decision and then settle on chair style and color.
You'll Also Enjoy: