14 Types of Blinds to Perfectly Enhance Your Window Decor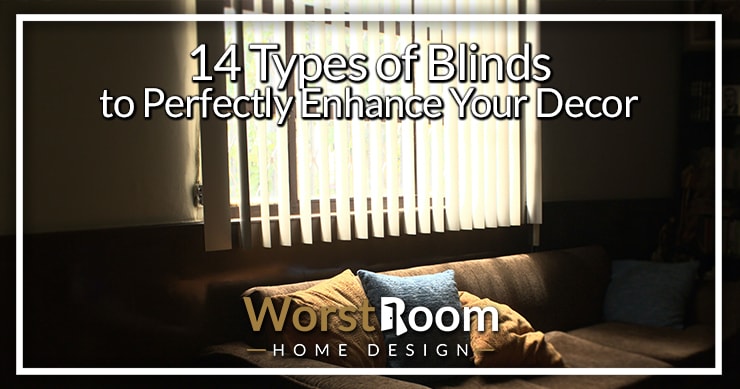 Whether you want something that turns daylight hours in your room into a late-night scene or something to just spruce up the decor a bit, picking the right types of blinds is a bit more of an adventure in it that meets the eye.
Blinds are the most popular way of covering windows, especially over curtains. And it's not just because they are a great way to add a dash of life to a room. They are extremely functional and the operation is very flexible.
Most of them are easy to clean but you need to know what you're looking for in blinds. To begin with, you need to understand the difference between blinds and shades. Didn't think of that one, did ya?
When we say blinds, we often also include shades into it. But here's the difference. You can get blinds of different fabrics, sizes, and types. They have individual slats going up and down.
Some also go side to side which you can use to control the amount of light entering the room. Blinds are adjusted by tilting a cord on the side or turning a rod.
Shades, on the other hand, are made of one piece of material. They can be adjusted up and down but not side to side. So when you go shopping, be sure to check the specifications.
Now, there are tens of various types of blinds and shades in the market for different purposes. Let us take you through some of the most popular ones.
14 Types of Blinds Based on Style
You'll make your choice based on style and material used to make them, but everyone realistically starts by choosing which decoration style they prefer. So that's where we'll start. You can find most of these in the no-drill blinds style, too, so don't discount any of them as you look.
Vertical Blinds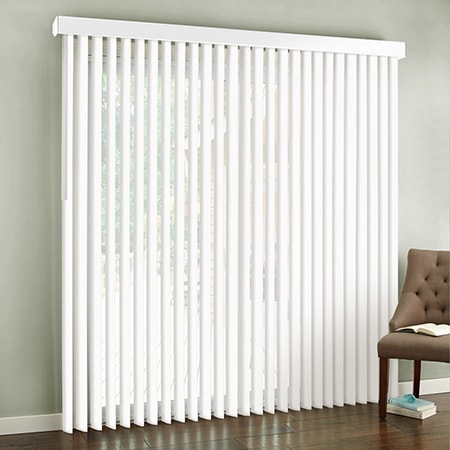 These have individual slats along a track on the top. They can be opened from the side and sometimes the middle of the window, too. You will commonly find them on patio doors, like a secure sliding glass door, and some smaller windows.
Venetian Blinds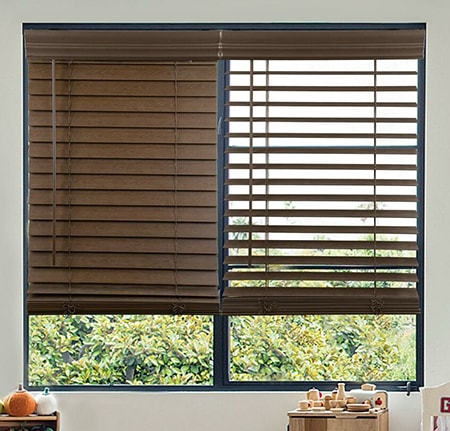 You have probably heard this name. These are quite popular. They have horizontal slats that are put together using a string or a cloth tape. They are raised upwards.
Mini Blinds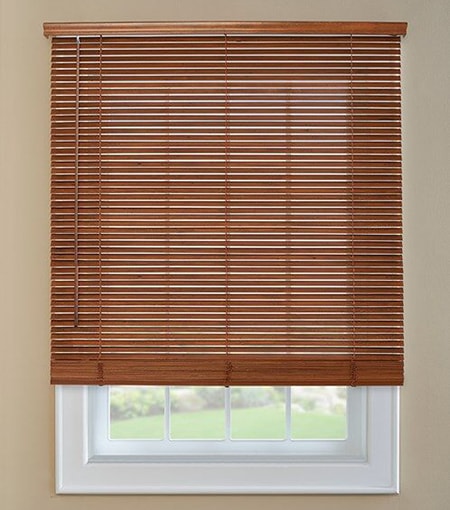 These are similar to Venetian blinds except they have slats of smaller width. Typically they are about an inch thick.
Micro Blinds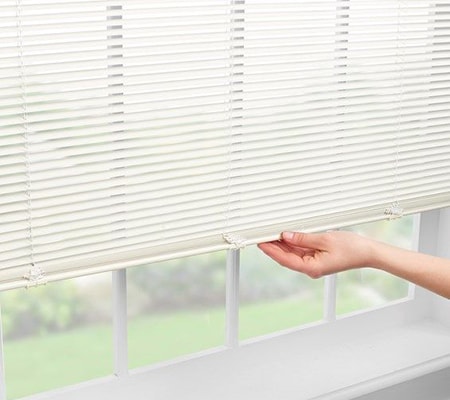 Now it gets smaller than even mini blinds. That's right. Micro blinds have slats with half an inch of thickness. So they are smaller than mini blinds by 50%.
Panel Blinds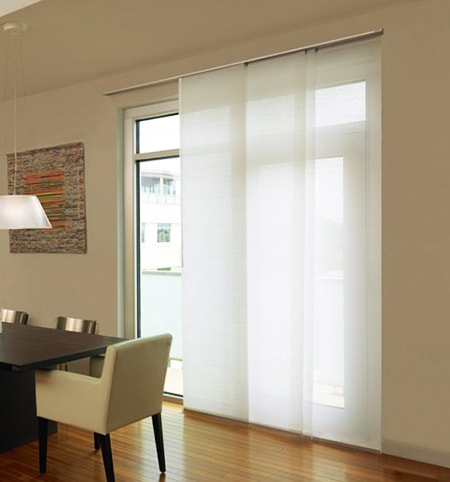 You will normally find panel blinds on patios and the larger windows of the house. They move along different sections with a track that lets you operate them with full flexibility in lighting amount and outdoor (and conversely, indoor, so think about privacy) visibility.
Pleated Shades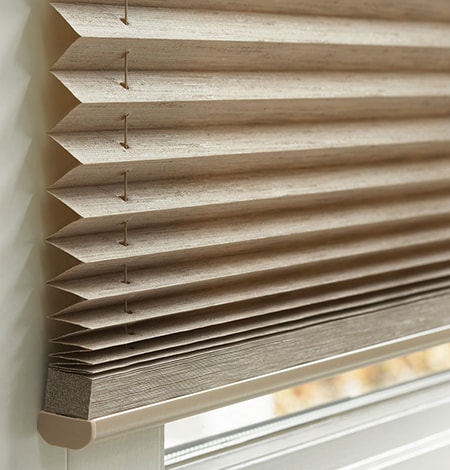 Let's look at some shades now, starting with pleated shades that have a piece that is pleated in a way that the shade is like an accordion.
They look like Venetian blinds but have a softer look. You can move them only up and down, unlike blinds. They can be made of paper too. Pleated shades are very classic types of window treatments.
Cellular Shades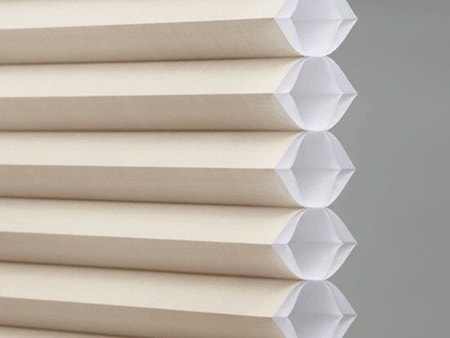 These look similar to pleated shades but they are made of two pieces of material. It opens in the middle and that allows for insulation.
You will find these in many different cell sizes and hence the name. You can put these on windows of different types and sizes.
They keep your house cool in the summer and warm in the winter. They're sometimes used for sound insulation too, but those are a specialty purpose if they're meant to be effective.
Roman Shades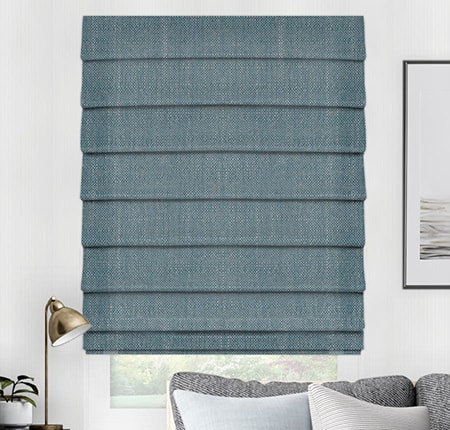 Roman shades are made for traditional windows that are covered by shades made of materials like jute or seagrass. There are different styles of Roman shades in the market. But here's the deal.
Roman shades when raised, fold into themselves. And that creates a stack of fabric on the top, like movie theaters in the old days.
So while they have the potential to look good, you can't do that everywhere. In fact, if you do it badly, they will bunch up and take up a lot of space at the top of the window while looking ugly.
Roller Shades
This is another popular style made of synthetic or natural fabrics. These shades roll up and down and are available in many styles.
The cheapest option has a system that lets you see all the mounting hardware of a shade. As you add style options like valances or cornices, you will get a more polished look but the price goes up too.
They are available in different colors and fabrics, including thermal or blackout linings. You can achieve your both your goals in regards to lighting amount and interior decorating with these.
Tie-Up Shades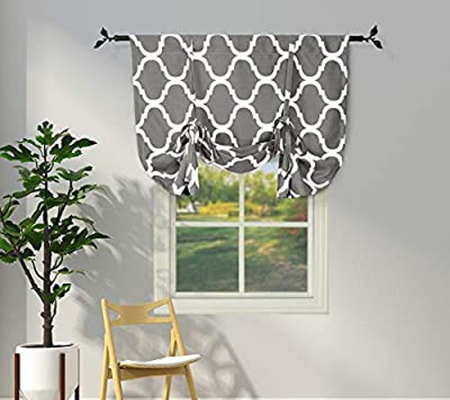 Tie-up shades are like a hybrid of a shade and curtain. They are also available in many materials and are constructed from a fabric which can extend beyond the bottom of the shade.
You can roll them up and tie them in place. They have a casual look to them which goes well with most interior designs.
Solar Shades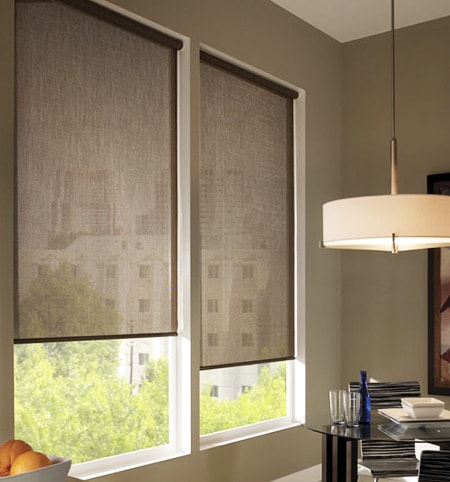 These, again, are similar to roller shades. They are made with the intention of blocking sunlight, UV rays, and heat entering the room. And you can keep the view too. They are like sunglasses to the room.
Outdoor Shades
These are made of heavy-duty materials. Some of them are even weather resistant. So, they are perfect for patios and decks.
They control sunlight and warmth quite efficiently. This makes them quite popular for outdoor gatherings or living rooms with big windows and sliding glass doors.
Skylight Shades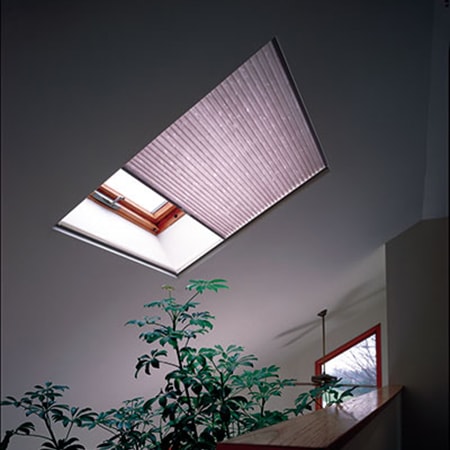 These shades come in roller, pleated, and cellular among other styles. These are meant to keep you from being disrupted by the light shining through skylights.
That's where their popularity lies too. Their insulating properties are pretty great, as well. They typically have a removable rod or a handle for the raising and lowering of shades.
They can be automated too. Nothing is cooler than a remote control for something as simple as blinds or shades. Even cooler are the final style of blinds below...
Smart Blinds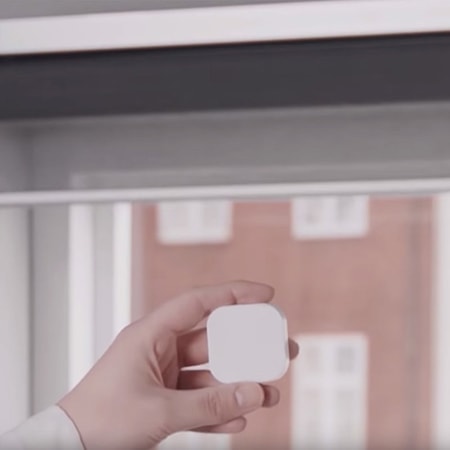 These actually exist. In fact, they are quickly climbing the ladder of household popularity as a part of smart home technology.
They sync up with a smartphone app and can be controlled by admins as a group or individually. They can be programmed to open or shut at different times of the day.
Side note: Imagine mapping after a night shift and waking up exactly when you want to, thanks to the automatic lighting up of the room.
You can also pick attractive designs to match your decor. They also help quite a bit with energy saving in terms of heating and cooling.
7 Types of Blinds Based on Material
Blinds can also be classified on the basis of materials and type of construction when applicable. This decision is made depending on the room.
Wooden Blinds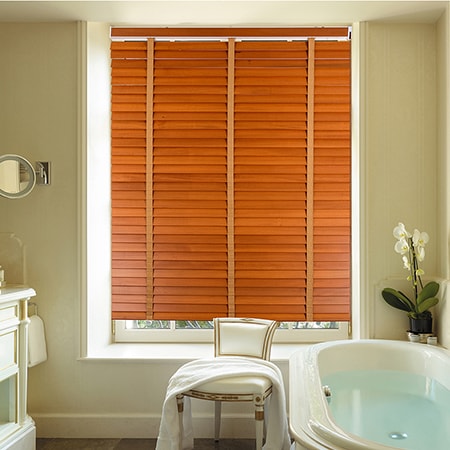 These are quite popular. They are pretty and have the warmth of wood in different stains, wood and color.
These work except when the room has humidity and moisture issues. Due to this, they can expand and contract over time. This may also cause warping, splitting or breaking.
Faux Wood Blinds
Blinds made of faux wood are beautiful just like wood. But they are made of synthetic materials. This makes them a lot cheaper and lighter in weight than blinds made of real wood.
They can also be used in any room with no concerns of humidity or moisture, like the bathroom, because they are not made of real wood, but a fake wrapping and plastic in the interior.
Plastic Blinds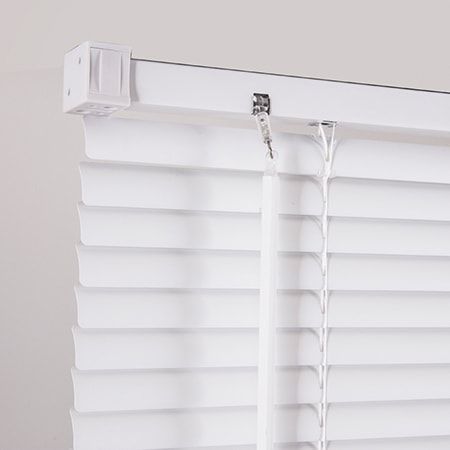 This is the cheapest material of which blinds are made. Needless to say, like most other products made of plastic, it comes in different colors and sizes.
It suits well for most applications even though it hardly has an elegance to it. You'll nearly always see these in the worst apartments with the lowest monthly rent.
It does not have the luxurious look of wood but they last longer when they are not made of thin plastics. Kids and pets tend to destroy them when they're thin.
Metal Blinds
Metal blinds are quite interesting because they look like plastic blinds but you can get them in many more finishes. You visually can't tell the difference most of the time.
They resist moisture to a great extent which makes them a popular choice for humid spaces like a bathroom. This is even a concern for the various types of toilets out there too.
They are available in different gauges. If the gauge is smaller, the slats are thicker and more durable.
However, they can be extremely noisy which might be a problem for you and those around you, especially if whatever types of air conditioners you have are blowing them around.
Paper Shades
Blinds and shades made of paper are economical which makes them a popular choice among customers looking to match a variety of decors. They look like fabric blinds most of the time.
They are typically available in pleated sheets and are a solid color. But every now and then, you will spot paper shades in paintings or pictures. Graphic shades are popular in Asia, in which scenery is printed onto them.
Fabric Blinds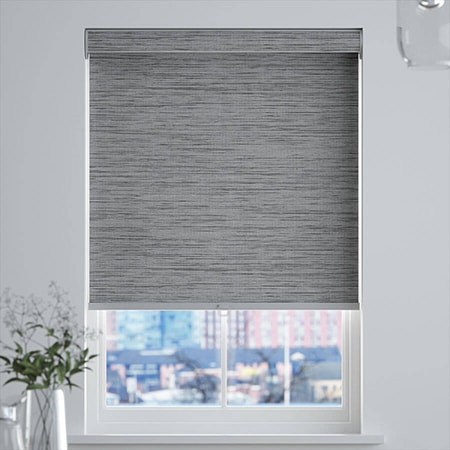 Now, this is the most preferred material used in the production of blinds despite the growth of synthetic fabrics in the market. Most commonly found blinds made of natural fabrics are cotton, seagrass and jute.
You'll find them in the tie-up, Roman, or roller shades sections. They're easy to clean and are durable, which is fantastic news for people like me who can't stand dust build-up.
They do fade over a period of time due to wear and tear. This is also because of the ultraviolet rays from the sun. Fortunately they can be replaced at a reasonable price.
Specialist Textile Blinds
Some conservatory and blackout blinds are made of industry-formulated materials. These blinds are a tad bit expensive because of the special benefits that come along. The look like fabric blinds.
That they can help with saving energy is just one such benefit. And it goes without saying that they can cause a total blackout in the room, which is advantageous in the bedroom, especially for bedroom feng shui.
The Various Types of Blinds Are Many, For Good Reason
The research and shopping involved in choosing blinds is a rather exciting path. It used to be a thing that was left up to the women of the house.
But the intricacies of the usage of fabric, the combining of different fabric for an exact outcome and the growth of home technology are all great reasons to check out those aisles of your favorite home lifestyle store every once in a while.
Think clearly and carefully about the types of blinds you'll install in your house, and they'll serve you well while lasting a long time and enhancing the decor of the room.
You'll Also Enjoy: