21 Types of Pasta Sauce to Refresh Your Favorite Meal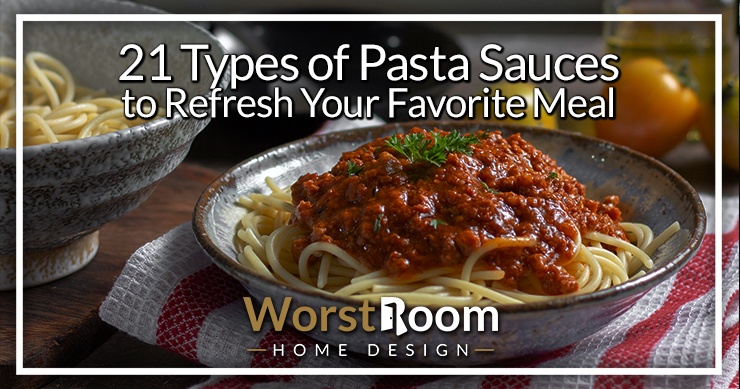 All the different types of pasta sauce are savory garnishes that enhances the taste of a pasta dish. Pasta is tasteless if you taste it just after boiling it in the water. You have to soak up all the goodness of the pasta sauce to add the wonderful flavor.
Hernán Cortés introduced the fruit, "Solanum lycopersicum," L. 1753, to Europe in 1540. The popular saying about the invention of tomato sauce is that it happened in 1692 in Italy. The very first recipe for tomato sauce was recorded in an Italian cookbook.
Although it started with tomatoes, the different pasta sauce types have evolved to include many more flavors and ingredients. Let's get started with them.
21 Types of Pasta Sauce
Pasta sauce has a rich history behind its making and is constantly developing new ones. Pasta sauce seems to have been created in southern Italy in the 16th century once tomatoes were introduced to Europe (will after the arrival of pasta in the 12th century). Let's have a look at different pasta sauces that you might love to include in your pantry.
Marinara Sauce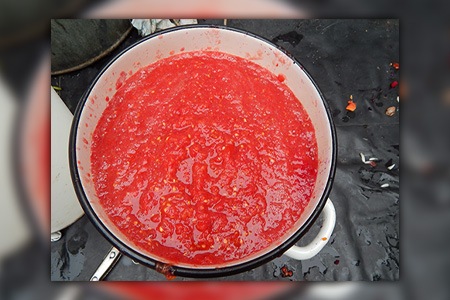 The famous Italian Alla Marinara is known as marinara sauce worldwide, although you can consider all of these below as types of marinara sauce. This tomato-based sauce was one of the earliest pasta sauces to be developed.
Besides tomatoes, it also has onions, herbs, and garlic in it. Any types of oregano and types of basil are the most common herbs added to this sauce. In some recipes, people use olives, spices, or even wine.
Amatriciana Sauce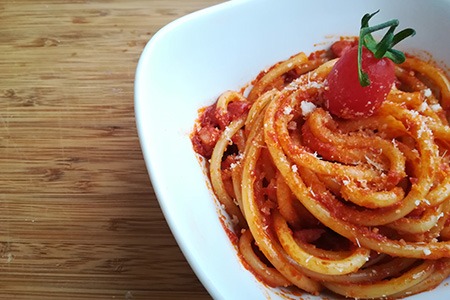 The Italian version of amatriciana sauce is called "sugo all'amatriciana" or "alla matriciana." It's easily one of the best types of spaghetti sauce by taste, in my opinion.
This classic Italian pasta sauce recipe has pork (only the cured cheek part), cheese (Pecorino Romano), and tomato in it. The use of onion is also observed in some variations of Amatriciana sauce.
Arrabbiata Sauce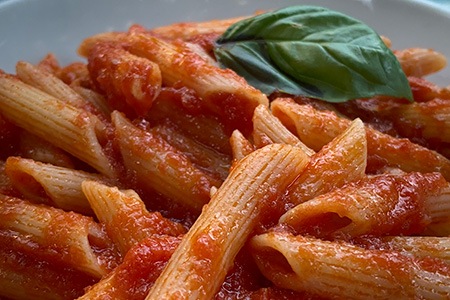 This tomato sauce is renowned for its spiciness. Dried red chili is a prominent ingredient in making this sauce. While cooking the sauce in olive oil, tomatoes and garlic are also included.
The amount of dried chili should not be compromised; otherwise, these types of pasta sauce will not taste anything like arrabbiata. Besides, to add more flavor to the sauce, salt, extra virgin olive oil, and parsley are also added in some recipes.
Bolognese Sauce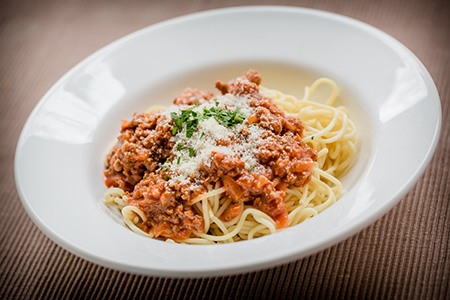 Ragù alla bolognese, or the bolognese sauce, comes from the city of Bologna. Making this Italian meat sauce needs special skills and techniques. There are a few techniques involved in making it traditional.
This thick sauce needs a longer time to cook to achieve its consistency. White wine, chopped onion, a dash of tomato paste, along with some vegetables like carrots and celery, are used in the making.
Clam Sauce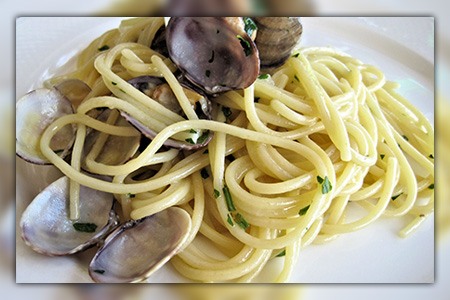 Italian "alle vongole" is called clam sauce. This pasta topping is usually used on linguine pasta. There are two types of clam sauce. The first is red clam sauce, and the second is white clam sauce.
In a white clam sauce, minced clams with olive oil, garlic, lemon, parsley, and wine are used. And tomato paste with minced types of clams prepares the red clam sauce.
Puttanesca Sauce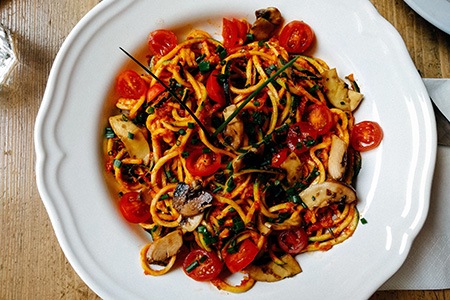 Puttanesca Sauce is a product of the mid-twentieth century. It originated in Naples, Italy. Although it is a spaghetti pasta topping, it can also be used on vermicelli.
It's likewise a tomato-based spaghetti sauce with a few staple ingredients. Although the traditional Nepolean recipe did not include anchovies, puttanesca sauce with anchovies and garlic is popular in some locations.
Bean Bolognese Sauce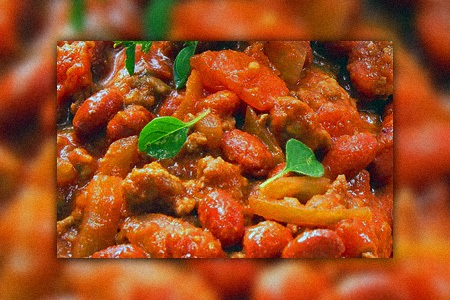 "Bean bolognese" is a vegetarian pasta sauce that doesn't include any meat. Instead of meat, it has white or kidney beans in the sauce. The recipe is similar to bolognese sauce in that beans are added to the tomato base.
Frutti Di Mare Sauce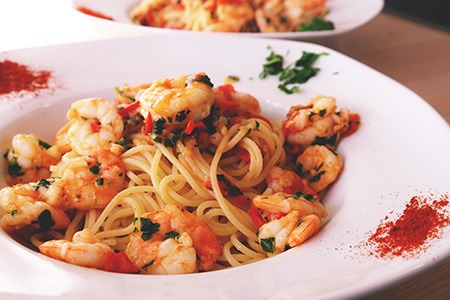 Frutti di mare means "fruit of the sea." The primary ingredients of this sauce are clams, smaller shrimp types, olive oil, squid, tomato sauce, garlic, mushrooms, capers, and some other herbs.
You can also choose your seafood as per your preference. As it has so much seafood, these types of pasta sauce tend to overcook easily. Linguine pasta soaks the goodness of the sauce and brings the best out of it.
Alfredo Sauce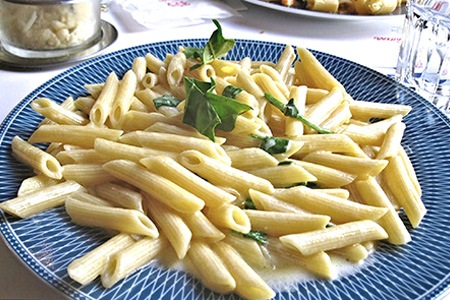 This is a white pasta topping. Another name for alfredo sauce is "pasta in Blanco." Alfredo sauce was introduced in 1914 by its creator Alfredo di Lelio who owned a restaurant in Rome, and since then, this pasta sauce has been included in endless recipes.
Alfredo sauce has the simplest recipe, yet the taste is rich and complex. Typically, only three ingredients are used in an alfredo sauce. They are butter, heavy cream, and parmesan cheese.
Cacio e Pepe Sauce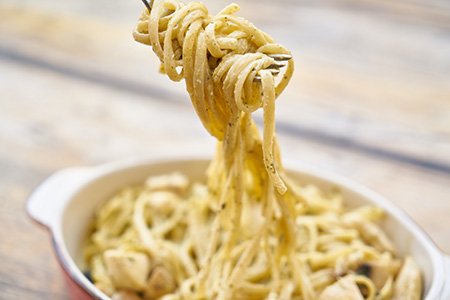 Cacio e Pepe is an Italian sauce, especially one that originated from Rome. The meaning of its name is basically "cheese and pepper."
While making the sauce, the pasta water plays a vital role. Butter, pepper, and Pecorino Romano are mixed with the pasta water.
After simmering for some time, Cacio e Pepe will be ready. The white, creamy, luxurious texture is its signature. If you like white sauces, you need to try this next out of all the different spaghetti sauces.
Carbonara Sauce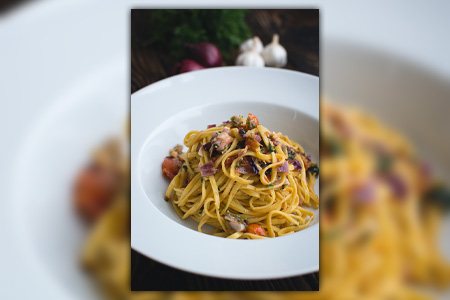 Carbonara is another white sauce that incorporates any types of eggs, cheese, pork, and black pepper. Only a few hard pieces of cheese, such as Pecorino Romano and Parmigiano-Reggiano, are permitted in the recipe.
And for the meat, it is preferred to use cured pork meat in the sauce only. Pancetta and guanciale are two of the most used meat for making carbonara.
Bechamel Sauce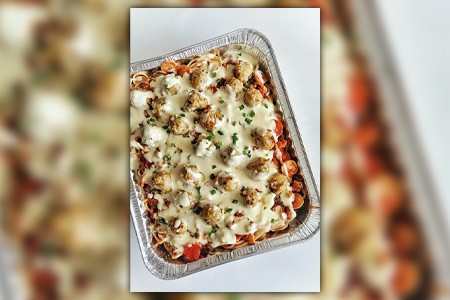 Bechamel sauce originated in French cuisine. Although, it has versions that came from Italy, Greece, and the U.S. Grab whatever types of spatulas you have around, because you're about to cook a ton of delicious meals.
Cooking flour in fat results in the formation of a roux. The amount of fat or butter and flour should be in equal parts. Then the milk is added to get the gooey consistency. Some versions of bechamel also have cheese in them.
Spinach Pasta Sauce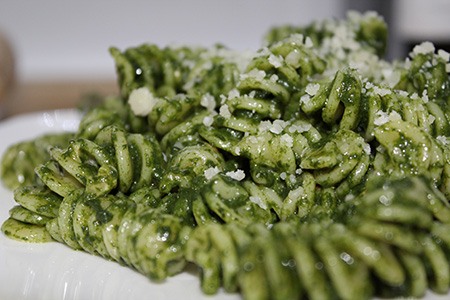 Spinach sauce is another vibrant sauce that not only adds flavor but also color to your pasta. These types of pasta sauce are rich in nutrition because of the baby spinach. Along with baby spinach, garlic, olive oil, milk, and other seasonings are used to make the sauce.
Green Pea Pasta Sauce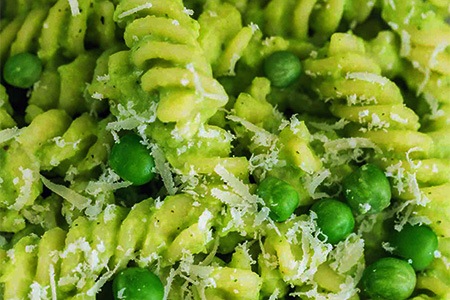 Green pea pasta sauce is a great way to include vegetables in your pasta. The sauce has pureed green peas, roasted garlic, lemon, and mint in it. Adding Pecorino Romano adds nuttiness to the sauce and enriches the flavor.
Aglio e Olio Sauce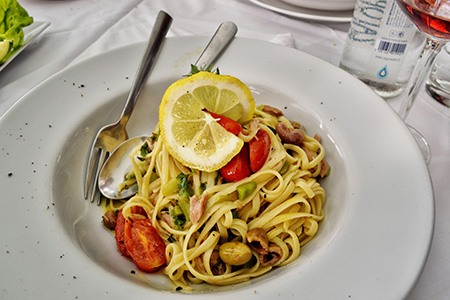 Aglio e Olio means "garlic and oil." This is another creation by Naples. The oil and garlic with the pasta water basically make the sauce. Later, any types of parsley and dried chili are sprinkled on top to give it a difference. This sauce is made especially for spaghetti pasta.
Roasted Red Pepper Sauce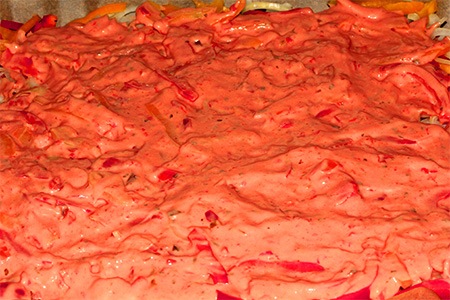 One of the most basic types of pasta sauces is roasted red pepper sauce. To make this sauce, only a few ingredients are needed.
You'll need lemon, garlic clove, almonds, olive oil, and, last but not least, roasted peppers to make the sauce. It gets a creamy texture from the almond and a spicy kick from the peppers.
Cilantro Lime Sauce
The cilantro lime sauce is a creamy, delicate sauce for your pasta. The basic ingredients needed to make cilantro lime sauce are any types of cilantro, lime juice, and sour cream. You can add onion, salt, and avocado to enhance the flavor of the sauce as well.
Pesto Sauce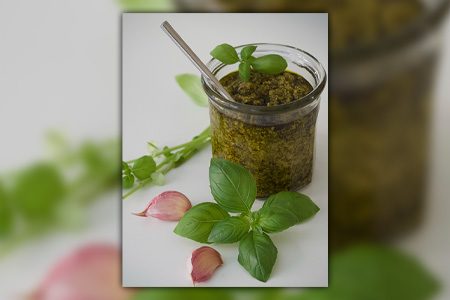 Liguria is in the north-western zone of Italy, where pesto was invented. Pesto is a traditional green topping that consists of pine nuts, garlic, coarse salt, basil leaves, olive oil, and cheese. Bake the pasta dish in your oven alternatives and get ready to eat!
Here, basil leaves give a vibrant green color to the sauce. Parmigiano-Reggiano and Pecorino Sardo are the two hard cheese that goes into the pesto. The whole process is done in a marble mortar, and it is completely handmade.
Tartufata Sauce
Tartufata sauce is another Italian creation. This is also known as truffle sauce. These types of pasta sauce got their name because of the black summer truffle.
The sauce has black summer types of truffles, mushrooms, black olives, olive oil, anchovy, breadcrumbs, and squid ink in it as ingredients.
All the ingredients are different from traditional sauces, and so is the taste. The taste is pungent and unique.
Walnut Sauce or Salsa di Noci Sauce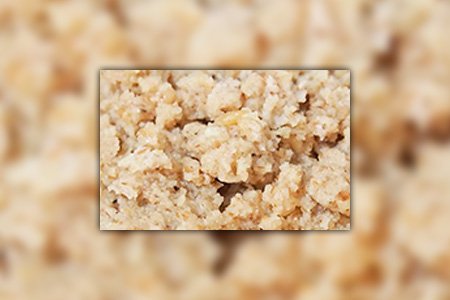 Salsa di Noci, or walnut sauce, is also from Italy. The key ingredients are white bread, walnuts, garlic, milk, cheese, and olive oil. Mixing these elements in the grinder will make a thick paste.
The thickness can be diluted by adding some milk to it. You can make it as thick as you want or adjust the thickness at any time.
Vegan Tomato Pasta Sauce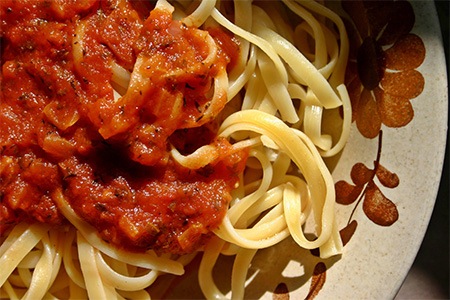 The vegan tomato pasta sauce was created with vegans in mind, taking into account their preferences and tastes. You'll still need to know how to get tomato sauce out of carpet, though.
This sauce is similar to typical tomato sauce, with the exception that it does not contain any animal protein. Tomato, salt, olive oil, garlic, sugar, chili flakes, and basil are used to make it.
Types of Pasta Sauce to Expand Your Palate
Different people have different taste preferences. Although all the different pasta sauces started their journey in Europe, all countries have their own pasta sauce types now.
Besides basic and classic pasta sauces, cooking enthusiasts love experimenting with new ingredients and techniques. Adding a twist to the flavor always adds a new feather to the cap.
So, if you are a food lover and love to explore foods and cultures, start exploring with different types of pasta sauce to enrich your journey.
You'll Also Enjoy: