How to Remove Scratches from Glass Tables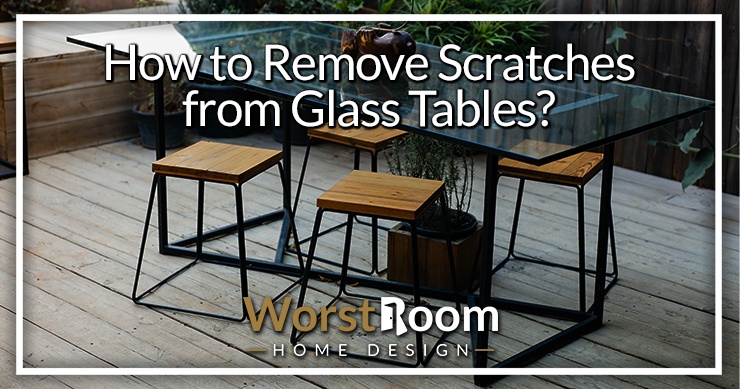 Did you scratch your glass table? Let us tell you how to remove scratches from glass tables so you can get back to having your perfect decor again. If you're like me, it's in the back of your head annoying you and will be until you fix it.
There's nothing more frustrating than staring at the scratch and wishing you didn't put down that stone mug without using a coaster. Whatever the reason you scratched the tabletop, there's a chance you could repair the surface and leave it looking like nothing happened.
Don't waste your time trying to buff out the scratch with toothpaste. You need a real solution to the problem with effective results. Different types of blemishes range in severity from light to serious. This post gives you pragmatic strategies for restoring your glass tabletop.
How Does Glass Become Scratched?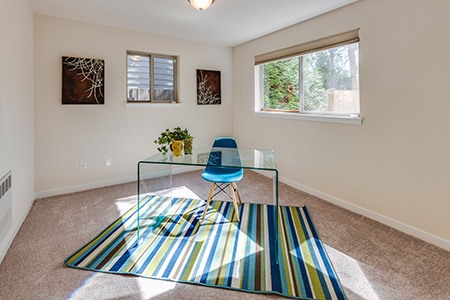 Glass is tougher than plexiglass or wood, but like these materials, it's prone to scratches, especially when used as types of tables. Since glass is a reflective and homogenous surface, scratches show up easier than on other materials. They're easy to spot, and just one scratch is enough to kill the visual aesthetic of the surface.
Glass tabletops get scratches from objects that are harder than glass. They contact the surface, and hard, sharp edges scrape the glass, resulting in a deep or surface-level scratch. How do you define hardness? We use the "Mohs" scale to describe the hardness of a surface in relation to glass.
A glass tabletop rates 5.5 on the Mohs scale of hardness, a fingernail is 2.5, and a diamond ring is a 10. So, anything with a Mohs scale hardness above 5.5 will scratch your glass tabletop. However, hardness isn't enough alone to scratch a glass tabletop. For instance, if you place a stoneware coffee mug on the table and slide it across the surface, it might not scratch the surface.
However, if the mug has a chip on the bottom presenting a sharp corner, dragging that corner across the glass is enough to scratch the surface. The final element for creating a scratch is pressure. Placing pressure on a hard, sharp object and dragging it across the glass tabletop results in blemishes.
So, hardness, plus sharpness, force, and movement, is a recipe for disaster with glass surfaces. Scratches can be severe or minor, depending on the hardness, sharpness, force, and motion used in the scratching movement.
Serious Scratches on Glass Tables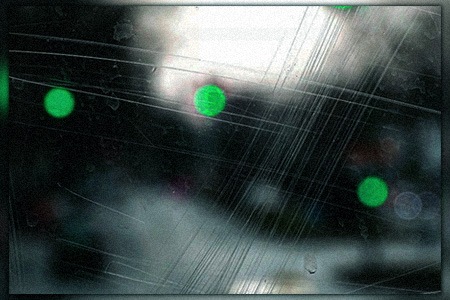 Serious scratches in glass tabletops usually occur with hard substances like porcelain, china, pottery, hardened steel, and gemstones. Grit and grime on the glass surface are common culprits in creating scratches on glass surfaces. Use runners, placemats, coasters, or tablecloths to prevent scratches on your glass tabletop.
Fine Scratches on Glass Tables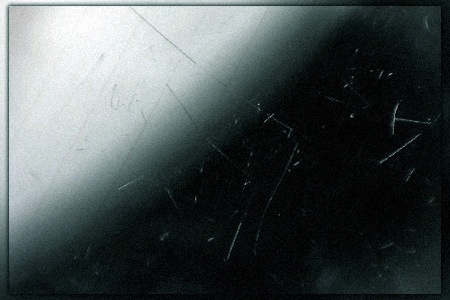 We've discussed how hard, sharp objects can create scratches on glass. However, something as simple as wiping the surface with a paper towel could also make fine scratches. If you catch small grains of sand or grit in the dishtowel or cloth when wiping the surface, they can create fine scratches in the glass.
We recommend using a microfiber cloth when wiping glass tabletops. The soft fibers in the fabric don't carry grit and impurities that lead to scratching. Most microfiber cloths are sufficient for the task and are readily available and affordable.
3 Types of Surface Damage on Glass Tables
It helps to classify the types of damage you've incurred on your glass tops so you'll have a better idea of how to repair your glass tables once we get to that step. So, before we talk about how to remove scratches from glass tables, identify the type of problem you have first:
Scuffs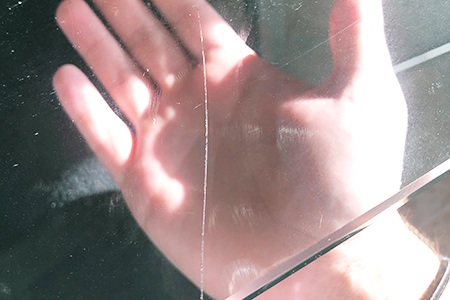 Materials with equal hardness or softer than glass can damage a glass tabletop without scratching it. Accidentally scrapping a glass of water across the surface can cause a scuff mark that's unsightly and permanent. You can restore the surface by polishing it.
Scuffs aren't scratches. However, technically, they're non-elastic microscopic dislocations on the glass surface. You can also polish out scuffs using a cerium oxide buffing compound, which we'll unpack later in this post.
Dings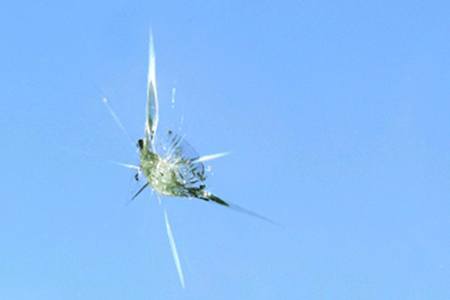 If you drop a heavy object on a glass tabletop, it likely produces a crack. If the glass is 1/2″ or 3/4″ thick, it might result in cracking occurring on impact. If the drop occurs closer to the center of the tabletop, away from the edge, the result is a ding in the surface.
Dings are analogous to the same effect of an impact crater in geology with concentric and radial fractures and the potential of producing fine glass powder from the damage. Internal dislocations are usually deeper than they look and challenging to polish. You'll have to use a clear resin to stabilize and repair the surface, similar to the products they use when repairing your windshield.
Chipping
If you drop a hard object on the edge of a glass tabletop or it slides off onto the floor tiles, it creates a chip. Shipping is unsightly and dangerous, creating a cutting risk. You could rub your leg or arm agist the chipped area, and the sharp surface will cut your skin.
Chips are the hardest damage to fix on a glass tabletop. The repair process involves specialized tooling for the task. In most cases, the repair cost is around the same as buying a new tabletop, in which case we might suggest an ottoman over a coffee table if you, your kids, or pets are prone to dropping or knocking things over on a glass table..
How to Get Scratches Out of a Glass Table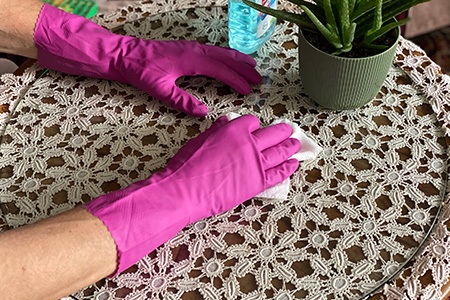 The best advice we can give you regarding repairing scratched glass tables is to avoid folk remedies. Read through other blogs on repairing glass surfaces; plenty of people recommend silly solutions for restoring the surface.
Using household items like metal polish, toothpaste, oven or denture cleaners, and baking soda is a waste of time and might do more damage to the surface than benefit it. The reality is these hacks won't give you the results you expect. You'll regret trying them out when you see their effect on the glass surface.
How to Remove Light Scuffs or Scratches from Glass Tables
We define light or shallow scratches on a glass tabletop as those you can't feel with your fingernail. The spectrum of severity on these types of scratches ranges from those that are barely visible to those that are almost deep enough to feel.
These scratches are easily repaired using an abrasive polishing compound used in professional glass restoration. Cerium oxide paste provides excellent results, and you'll apply it with a buffer pad attached to a handheld power drill.
How to Use Cerium Oxide Polishing Kits in 5 Steps
Cerium oxide polishing kits are some of the (if not the) go-to method as an answer for how to get scratches out of a glass table.
Mix a paste using cerium oxide and water and coat the foam or felt buffing wheel.
Mark the affected area using a Sharpie pen to know where to work.
Start polishing the affected area on the glass tabletop.
Apply gentle pressure to the polishing pad while working.
Depending on the severity, it should take a few minutes of polishing to buff out the scratches.
That's how to fix scratches on glass tables if they aren't extremely deep or wide. If you find that the scratches are simply too intense for this method, move on below where we'll help you solve your issue.
How to Remove Deep Scratches from Glass Tables
Any scratch that feels deep enough to catch your fingernail when tracing along the surface is challenging for the homeowner to remove. A minor scratch can be deeper than it appears, requiring extensive repair.
You'll need to grind a depression into the affected area using a coarse grit grinding pad. After reaching the bottom of the scratch with the grinding pad, you'll have an oval-shaped cavity requiring pre-polishing with finer grit wet & dry sandpaper before finishing it with cerium oxide buffing compound.
After completing the grinding and polishing, you'll fill the affected area with self-leveling resin to create a flat surface and remove the appearance of the cavity. That's one answer for how to remove scratches from glass tables. Let's look at other possibilities, too.
Polishing Deep Scratches in Glass Tables
The grinding process in deep scratch repair involves creating an oval-shaped cavity that's ready to receive resin. You'll need to feather the edges to create a gentle depression in the glass surface. However, despite your best efforts, you will battle to make a perfect repair.
In most cases, these repair jobs appear as a dip in the glass that looks unsightly, especially when a light source shines on the tabletop. We recommend taking the tabletop to a professional for repair rather than attempting to do it yourself.
However, due to the high cost of the repair job, it's only economical to use professional repair surfaces if you have a large tabletop. If you have a small coffee table-style glass tabletop, it will be more expensive to repair than replace.
The professional repair of the tabletop uses the following process to restore the glass.
Grind the scratch down to below the level of the scratch and form an oval-shaped crevice.
Feather out the sanded area using fine-grit wet & dry sandpaper, resulting in a 5,000-grit frosted finish.
Polish the sanded area using cerium oxide.
Fill the polished space with resin where applicable.
As you can imagine, restoring the glass surface is a labor-intensive repair process. Even with the best repair job, there's a chance the tabletop won't look as good as new. Most glass repair specialists will likely recommend you avoid repairing it and buy another tabletop.
Key Takeaways for How to Fix Scratches on Glass Tables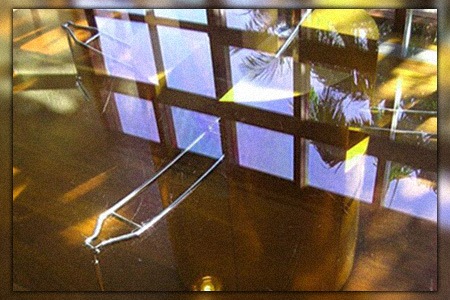 Let's review the key takeaways we discussed regarding how to fix scratches on glass tables and avoid them as well.
Objects harder than glass, applied with pressure and movement, cause scratches on glass tabletops.
Scratches range in severity from light to deep.
Don't bother with folk-style hacks for polishing out scratches on glass tabletops.
Using toothpaste, baking soda, and other methods will give lackluster results to your repair attempt.
Use a ceramic oxide polishing compound to buff out the scratches.
If you have a deep scratch, skip the repair job, and buy a new tabletop, it's not worth the hassle.
The above is your accelerated path to resolving your problem. Unfortunately, if you have extremely deep scratches on your glass, you'll have to either let it go and live with it or purchase a new table and hope you can avoid scratches next time (or buy coffee table alternatives that don't feature glass).
That's How to Remove Scratches From Glass Tables
Removing scratches from glass tables is possible as long as they aren't too deep. Often you'll have to determine whether or not the scratches are too deep by attempting to remove them. Even if you can't fully get rid of them you may minimize their visibility.
The procedure above is how to remove scratches from glass tables. Follow them with diligence and you'll come out of this scenario with the best possible results. If the gouges are too deep, you may need to accept that you'll have to hide the scratches or get a new table.
You'll Also Enjoy: