12 Coffee Table Alternatives for a Unique Living Room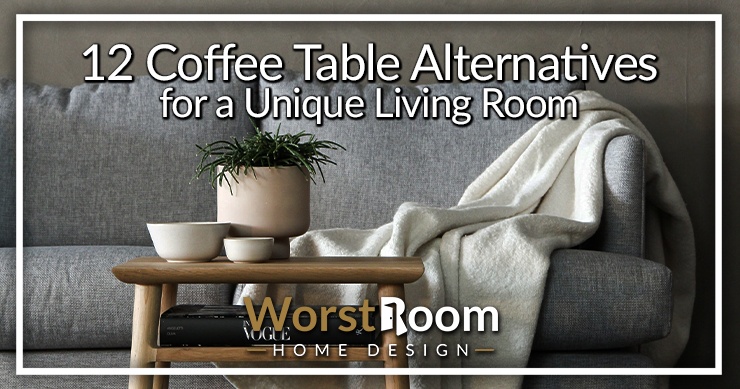 I get this feeling people are sick of the accepted and traditional ideas when it comes to modern home decor. And evidence of that is people are seeking coffee table alternatives.
Whether you like an aristocratic vibe or prefer minimalism, you may want to have a coffee table in your living room. However, they can be quite expensive, and most of the designs are pretty one-dimensional.
That's why we came up with a list of items that can serve as alternative coffee table options wonderfully while also livening up the place.
Selecting any of them can help you amplify the aesthetics of your home while also making your room stand apart from conventional designs. They're perfect for all spaces, from the living room to the family room.
12 Coffee Table Alternatives
In the 17th century, European interior designers began creating what were called tea tables. Eventually coffee became a drink of choice and coffee houses began appearing throughout the Western world. It was these shop owners that began creating coffee tables, which started around 27 inches high and slowly became lower and lower.
The problem is they're now very low and take up more and more space. This leads many of us to need to find space-saving alternatives.
Below are reviews of the most stellar furniture ideas that can easily replace the coffee table. Keep on reading to find out all of their details, benefits, and features to decide which item is more preferable for you and will serve you the best.
Two Poufs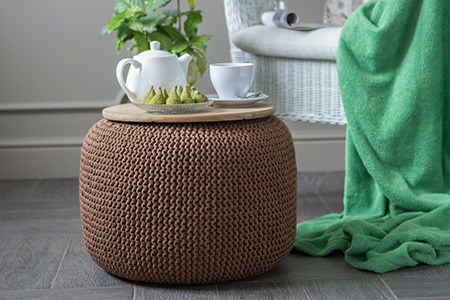 Poufs are kind of like adult bean bags. They're filled with wheat or beans so they're a bit heavier and firmer, and they outer wrapping might be a woven basket type of fabric or anything else not likely to be punctured.
They're designed to match an adult decor and they're completely valid. The nice part is they can double as foot rests and when you're ready to rest drinks and plates on them you can place a tray across them.
But in general, at a minimum you can set them up where your coffee table would go, and they'll take up that space visually and serve their purpose as alternatives to a coffee table just fine. Just make sure it's a flat top, with a tray preferably, or you'll end up having to clean up coffee stains from your carpet.
Bundle of Stools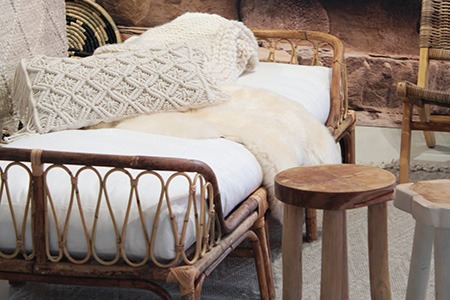 Selecting a couple of stools in place of coffee tables can make your room's layout more vibrant and unique. You can compile models of various shapes and sizes and make it the centerpiece for your sofa set.
It will add character to your room and make it uniquely attractive. Guests are bound to stop and take notice of it whenever they come to visit.
One of the best things about using stool clusters instead of a coffee table is the versatility and flexibility it can provide.
For starters, you can easily allocate one stool to each sofa or according to the number of guests so that they can easily keep their coffee mugs and other small items. Furthermore, they can also substitute as a place to sit if there are too many people.
Another excellent factor about the cluster of stools is how much economic it is in comparison to the coffee table. Coffee tables can be wildly expensive, and finding a replacement can significantly set you back financially.
However, if any one of the stools in your bundle gets damaged, you can easily replace them, given how inexpensive they are. You could mix and match with any other types of chairs if you do it right, too.
Though having a stool bundle at hand provides a lot of benefits you won't get with a traditional coffee table, it does come with its own set of flaws.
These coffee table alternatives don't have the same communal feel of using a coffee table and doesn't direct the conversational flow around it. However, it is still worth the purchase because of the comfort it offers.
C-Side Table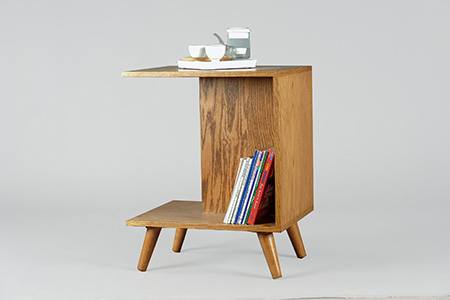 These c-side tables are pure heaven. They're not only completely efficient and effective but can look amazing as well. They're built in the shape of the letter "C" and are named as such as well.
They way they're used is the foot of the table can slide underneath the couch and then the table top of it can be slid right over your lap. The support beam will be further away from you, giving you plenty of leg space.
When you're not using it you can store it off to the side, using up less space due to the shape, where it can be slid under anything including the side of the couch. These are very unique types of tables.
Ottoman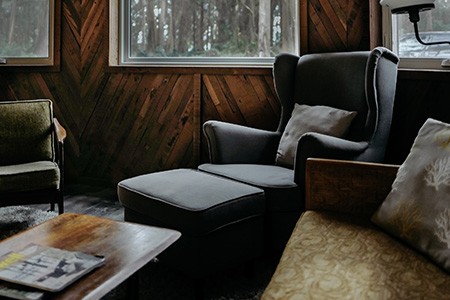 An ottoman is a couch like surface meant for you to elevate your legs. But as time has gone on they've evolved into oversized versions that can support your whole body or serve as a table if you place a tray on top, thus birthing the ottoman vs coffee table argument that never ends.
Finding an ottoman that matches your couch or reupholstering one can make a great coffee table alternative. As ottomans have become much larger, you'll have no problem finding one the right size and shape to suit your needs.
Stack of Books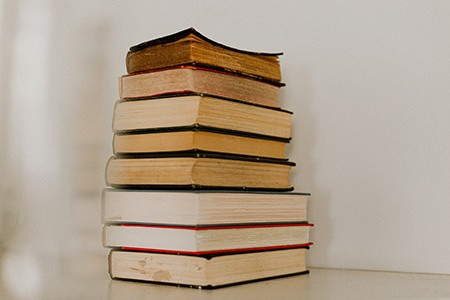 If you're a bibliophile or have a stack of magazines around your home, then this option is the perfect fit for you. It is exceptionally affordable and is easier to maintain than any furniture.
This product is a DIY item, and you can easily make one with stacks of books you've got lying around your home.
Customization is one of the greatest advantages you will get to experience while using a stack of books as an alternative to a coffee table.
You can easily adjust the number of books or magazines to increase or decrease its height. Furthermore, you can also use this same trick to tweak its width and let it hold more items.
A big reason behind why a lot of people prefer using book stacks as an alternative to the coffee table is because of its influence on the overall decor of your room.
It gives off a very retro vibe and will emulate the experience of hanging out in a library with your guests. This setup is a great option for holding small things like mugs and keys.
The only significant drawback you will get from using these coffee table alternatives are their weak build. Using this structure always runs the risk of the books falling over by accident or carelessness.
Furthermore, the dangers of coffee spills are a major problem to keep in mind as they can ruin the pages and have you swiftly replacing them out. But this idea can most certainly help you make your living room cozy with the personal touch.
End Tables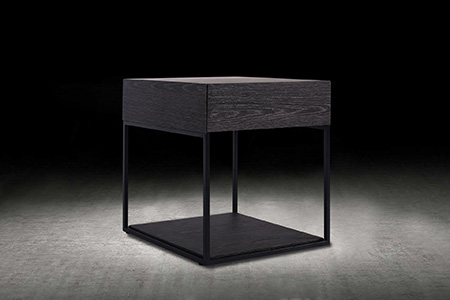 You don't have to have one solid, long coffee table. You can easily use one or even two side tables placed near each other (make sure they match each other!). It all depends on how much floor space you have or how much you want to preserve.
End tables are already made to host plates and cups, so it's not a stretch to use them as coffee table options. As always, make sure to use coasters, cup holders, and place mats if you'll set hot plates on them.
Trolley Cart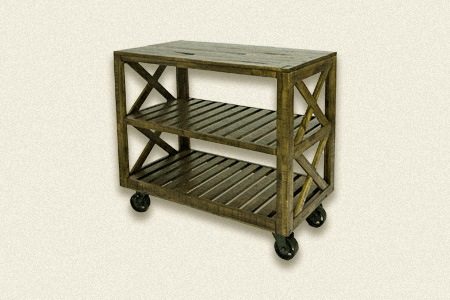 If you're someone who prefers a touch of regality to your living room, then the trolley cart can be the perfect substitute for a coffee table for you.
It has the perfect combination of portability and storage that easily makes it stand out in any setting. Furthermore, the wooden body really adds layers of beauty and elegance to its looks.
Among the many benefits the trolley cart has to offer, the most significant one is the option of compartmentalization.
Ideally, there are two different shelves in these models, which feature a bench on the top and a bar cart on the bottom. You can store different things in it, from coffee making arrangements like one of the Keurig alternatives, any types of coffee makers, your various types of coffee grinders, and snack platters.
Another significant aspect of the trolley cart is the convenience it provides in terms of portability. There are four tiny wheels attached to the base of these products so that you can easily move them from one side of the room to the other.
Therefore, you can easily push it around without having your guests get up from their seats to access it.
No matter how beautiful and retro the trolley cart might feel, it does have a couple of problems that you should know as far as coffee table alternatives go. The main issue lies with its stability.
It doesn't firmly stick to the ground as a coffee table would, and pushing it roughly can lead to it falling over. Therefore, it's crucial that you handle it with care. But whether in your family room or living room, this can be a lot of fun and improve the decor.
Console Table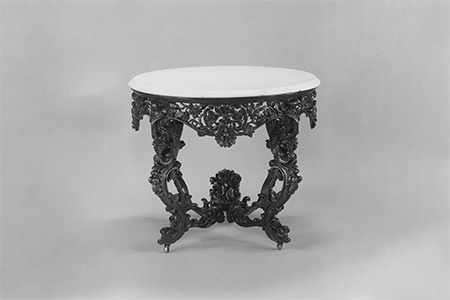 Console tables are designed to hold your television and other media devices, but they're also the perfect shape and size (maybe a bit too thin) to use as a coffee table. You just need to find one that matches your furniture and decor, as well as one that maybe looks less like a console table. Any that can hold modern widescreen TV types are probably too wide to use as a coffee table.
Vintage Trunk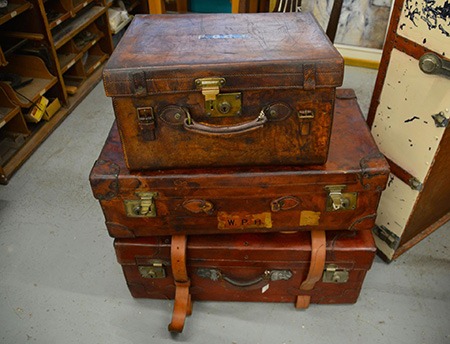 Using this item is a great way to make the best use of your existing resources while also saving up on money and space.
It is a common scene in most American households to have a trunk lying around in the attic. Cleaning it up and setting it in your living room can also make it work as a great alternative to the coffee table.
Unlike most coffee tables nowadays, vintage trunks have more premium and dependable build materials than most models. For starters, these products are made of organic ingredients, which include wood and leather.
Therefore, they last longer than the newer furniture that is manufactured these days and do not require replacements for a long time.
An excellent aspect of vintage trunks is their size. In comparison to most of the products in this list, its dimensions are the closest when it comes to representing the body of a coffee table.
Therefore, it has almost similar capacities for carrying things. You can easily place it around your sofa set and accommodate entire snack plates on it.
The vintage trunk is a model worth placing in your living room as a substitute for coffee tables. It does have one noteworthy problem, though.
Trunks have a substantially higher weight than regular furniture. Thus, be prepared to face some difficulties when moving it around and finding a suitable place to keep it. But as coffee table alternatives go, trunks get the job done great if they have a flat top.
Nesting Tables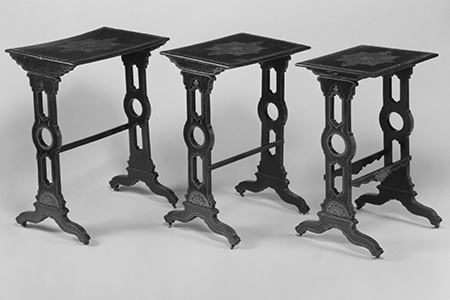 A newer concept is nesting tables, which are sets of increasingly smaller tables that can be slid underneath each other so that they take up less floor space when you're not using them.
What's cool about these is everyone can have their own table. Just slide them apart and pass them around to each couch or each seat and everyone will be relaxing in luxury.
Skirted Table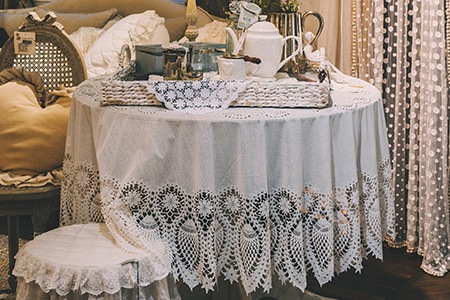 The recent coffee tables tend to have a design that is too flashy for many people. A perfect substitute for them will be the skirted table.
It has an old-school design with a simple and round body, and a linen tablecloth is used to cover it. You can add it to any layout of your living room, and it will gel in perfectly into the place's decor.
Another excellent aspect of the skirted table is the fine workmanship that goes into manufacturing it. Its sleek and modern design is a testament to carpentry excellence and has a smooth surface with polished edges.
Your guests will really appreciate the elegance and vibrancy it adds to your room. One feature worth mentioning about the skirted table is the expansive area it has for placing various products.
It has a lot more room on the top for you to keep a wide array of things, starting from books to laptops. Furthermore, it also has a massive weight-bearing capacity, which makes it more durable in comparison to conventional coffee tables.
Although the skirted table has a lot of features and benefits to offer to the user, it does come with two major flaws. For starters, it will take up more space than coffee tables and is far more expensive too.
Therefore, consider buying it only if you have enough area in your living room to spare and are willing to spend more.
Bench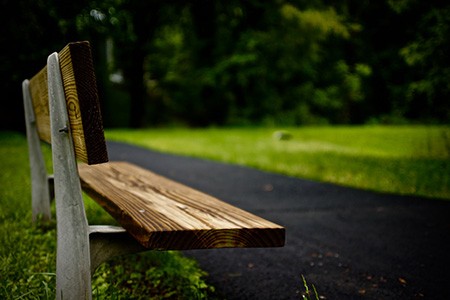 You can head off to used good store and find a very nice bench meant to be used as seating at a table. You can then repurpose it and improve it to act as your alternative to a coffee table.
The reason I like these kind of ideas is because I don't want a square shaped or circular coffee table. I like them wider but thinner in the other direction so they're much more rectangular. And a bench represents that shape perfectly.
Coffee Table Alternatives for a Unique Decor
Each of these models is capable of breathing life into your living room and significantly livening it up. You can achieve all of these things without having to spend much money too.
All that's left for you now is to carefully consider these models and choose the one you find most attractive. Soon enough, your living room will begin to look straight out of an aesthetic catalog.
Now that you have gone through our list of coffee table alternatives, you are aware of multiple ideas and models that can be a perfect substitute.
You'll Also Enjoy: