12 Alternatives To Shiplap for a Nice Change in Decor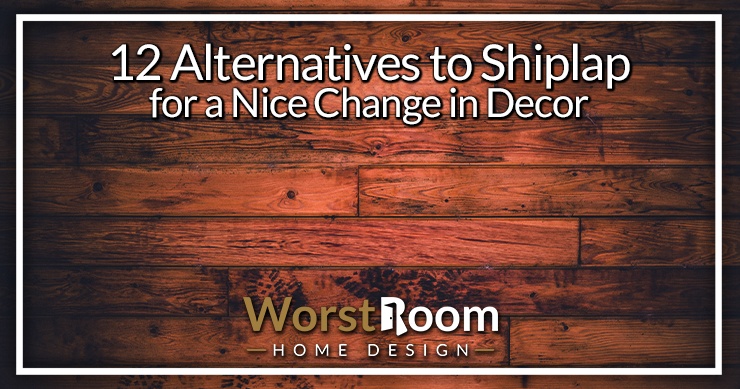 The shiplap cladding method has gained a lot of popularity in recent times, leading people to seek alternatives to shiplap, too. It's a new trending wave, and people have been acknowledging this overlapping technique to customize their walls and interior spaces.
Shiplap is fairly easy to set up and cost-effective, but it does need to be maintained to keep its perfect and pristine state. Many people have a hard time setting wood panels in their interior settings.
What if you don't have access to shiplap? Well, there are many alternatives to shiplap, and they can enhance the beauty of your house in many ways. This article is written to showcase some of the feasible alternatives in the market. Without further ado, let's delve into the possibilities.
12 Alternatives to Shiplap
Not every housing is made to accommodate wooden panels. Shiplap cladding might seem easy, but you could have restrictions on installing such panels. What would you do in that case? Don't worry, we're going to share a lot of other types of wall paneling below.
You can still provide a better nautical or farmhouse-type feel to your interiors without installing shiplap. Below, we have posted several other resources that can be used as an alternative.
Tile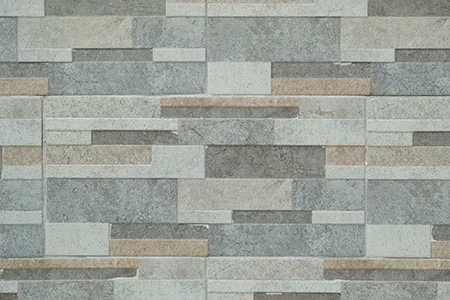 This is one of the most common fittings that you find in most housing. Tile comes in many different shapes and patterns, not to mention their distinctive texture and color. If you're interested in using tile instead of shiplap, check out our list of the types of tile so you can see what options are available.
Tile can be a wonderful alternative to shiplap, but they are a little hard to install, especially tiling inside corners. We suggest you seek professional help to cement them into position.
Keep in mind that shiplap are wooden bodies, but tile is not, so it does have a different outlook but should not disappoint in any way. Installing tile in your house will even make your living place look more luxurious.
Backsplash tiles are something you must look out for as an alternative to shiplap. It can give you a shiplap-type feel and will create a wonderful space altogether.
Textured Wallpaper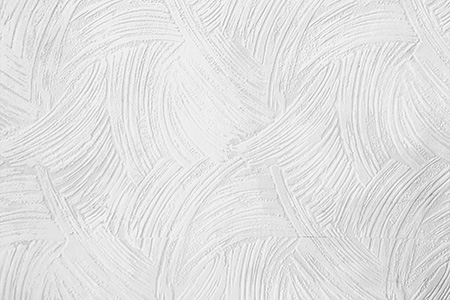 Shiplap is very popular when it comes to lining up a wall. They need overlapping and some intricate placing to be functional. This can be a little too much for many users. Well, if you think installing a shiplap is not for you, then you must try out a simpler option like the wallpaper.
If you go to the market, you will find different types of wallpaper and tons of varying colors and textures to choose from. You can purchase something that resembles brick layers, shiplap, and many different things.
We suggest you try out patterns and textures when selecting a wallpaper. They are destined to make your room look elegant. The setup is pretty straightforward and needs no tools. Just learn how to stick them to the surface, and you are good to go.
Applied Molding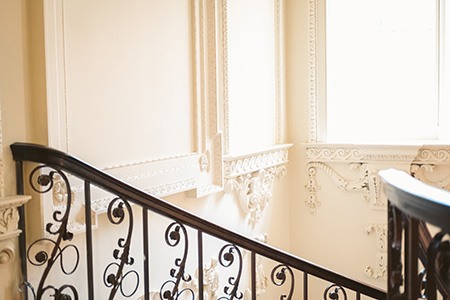 We believe that applied molding is one of the top alternatives to shiplap, only if you are into a classic look. Yes, molding has this classic feel and will make your interior striking. You can use up-to-date elements to create the molding.
However, panel molding and flat stocks are common in this scenario and can overturn the dullness of your wall.
Molding works best if you know how to combine the elements and use them. We prefer you seek professional help to lay things on your wall. Remember that molding will boast a classic look.
Therefore, it is kinda limited and won't work with different fitting options. That being said, if you want something definitive, we suggest molding.
Reclaimed Wood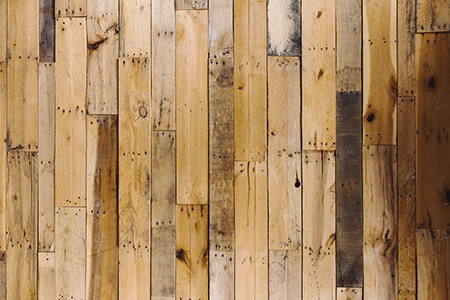 Generally when people say reclaimed wood, they mean weathered pallet wood or crate wood you can sand some and even try to stain different colors, though the hope is the weathering takes care of that. Many people will take wood off of the side of old barns, too, though that's becoming more rare as we're running out of unused barns.
You may or may not choose to seal the wood with stain or polyurethane, but if you opt for the latter use a very low gloss option so your walls aren't shiny. You definitely don't want that on any of your interior types of walls. Before you do any of that, I recommend being able to rip them to uniform widths on a table saw and perhaps passing them through a planer so they're flat.
If you don't like the idea of all of that work, even for a small accent wall, consider the peel and stick planks mentioned below. They remove all of that effort for you, leaving you only with the task of cutting one board per row to length.
The benefit to pre-finished wood as a shiplap alternative here is you can choose what types of wood grain patterns you want visible too, instead of being at the mercy of whatever reclaimed wood you get ahold of.
Stenciling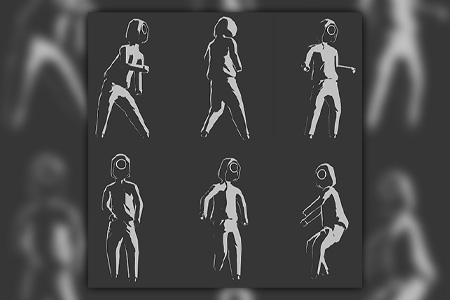 This process is something that needs artistry and master skills. If you are looking for a bold outlook, then stenciling can save your day. It is a decoration technique that can be worked to create various patterns and textures on a wall.
You can put some geometry on the wall or any preferred pattern with stenciling. We say it is a good substitute if you find the actual shiplap process to be tough.
This method works best because it solely depends on your preference and skills. If you are creative enough, you can experiment your way to something eye-catching.
Moreover, we prefer stenciling alternatives to shiplap only when you have a clear idea of what you want. It is not the easiest method to put a consistent design on the walls.
Plaster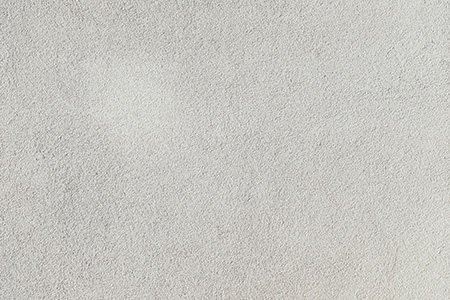 Do you want to make your bedroom, fireplace, or bathroom look unique? Don't have permission to move forward with the shiplap procedure even if you want to? Then try out the plaster on your walls. As you know, shiplap relies heavily on its texture and forms.
With plaster, you can achieve a similar texture if you work it out well. Yes, it can provide many different textures and patterns. Another positive of plastering a wall is that they offer soundproofing and insulation to the wall.
Plasters are thicker than drywall and have sound dampening properties. They can also protect the wall from other elements. We suggest you apply your preferred design while plastering a wall and make sure you know exactly what you're creating. Plasters make great shiplap alternatives with patience and skill.
Caning
If you decide to put caning on the wall, then get ready for some work. We believe it is an exquisite way to decorate a wall or interior. If you are a fan of shiplap design, then caning will also impress you because it can exhibit textures and forms as an alternative to shiplap.
You can apply caning in many different places. We suggest you make a frame, fix the rattan on it, and then place it on the wall. Trust us, the framed structure and the inner design will make your house lively. Caning is not for everyone, and it requires hard work to create the honeycomb structure by weaving wood and rattan.
This process is used to decorate and make unique furniture. Caning can also enhance the look of an interior wall if framed well. If you are into art and craft, then you will certainly like caning. This honeycomb look of rattan woven with wood has a very specific look to it that may be perfect for you.
Board & Batten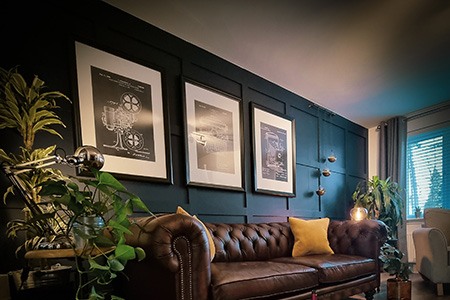 The use of board and batten provides a more contemporary outlook. As we are talking about potential substitutes to shiplap, the board and batten structure can work wonders in many scenarios. This is the ultimate use of wooden strips that can be laid on walls in many different patterns.
The wood strips can be put either vertically or horizontally as you prefer. For a lower ceiling, you can try out the vertical placement to make it eye-catching. In a big room, you can also try out large grids using wood strips.
All you need is the plank and strips to customize one over the other and create your preferred dimensions. It won't directly resemble shiplap, but it has a sleek touch. You can get a similar aesthetic to applied molding, possibly cheaper with more freedom to be creative.
Nickel Gap Boards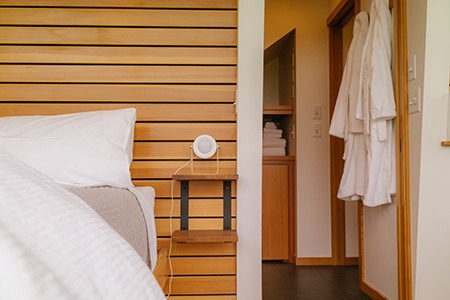 Shiplap uses overlapping woods to create some sort of dimension on the wall. To try something different, you can opt for nickel gap boards. It's very common, but most people seem to overlook it because of its simplicity. If you are a minimalist, then nickel gap boards can be wise alternatives to shiplap.
The horizontally placed wood boards are placed with nickel width gaps between them, created by the tongue and groove installation. These boards will have less width than shiplap. Unlike shiplap, the nickel gap will exhibit simplicity and elegance in every way, especially by hiding nail or screw heads. You can try out these fittings on exterior sidings, ceilings, mudrooms, etc.
Reeded Panels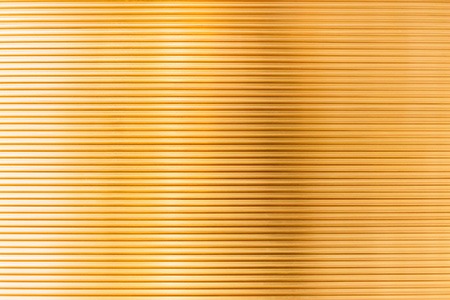 If you are an avid customizer, then the reeded panels are for you. These panels are exquisite and provide a ravishing touch to your interior. Nothing like shiplap, but we believe it is a worthy replacement.
Reeded or fluted panels are crafted with wood and sometimes incorporated with metal. The appearance of such walls has many lined-up ridges curved on the surface to create dimension, which make them perfect shiplap alternatives.
The semi-cylindrical shape of the lines next to one another is what makes the design special. This is tailor-made for those who don't want a plain structure but something that stands out as a shiplap alternative.
Peel & Stick Wood Planks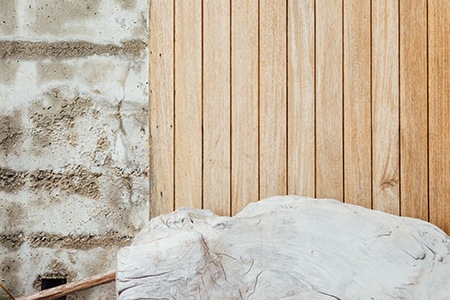 Just what the name suggests! These are planks that come ready-made with a sticky back. The planks go straight to the wall and, when placed perfectly, will create a sleek-looking design.
Stick wood planks come in many different textures, colors, and style variations. Thus you can utilize them to provide a form close to shiplap. Peel and stick woods are not made to overlap one over the other; rather, they go side by side to cover the whole space.
Stick wood planks are suitable for kitchens, bathrooms, and even walls. You don't need any kind of tools to bolt it onto the wall. Just get used to the peeling and attaching procedure. We believe your customization will stand out from the rest.
Patterned Wood or Tile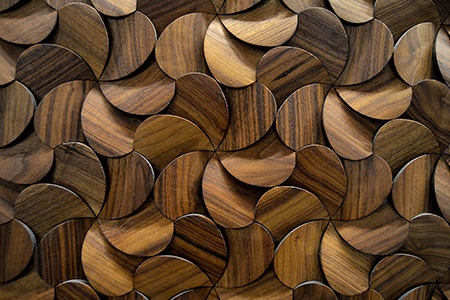 Whether you reclaim some wood, buy some types of laminate flooring to use (but go low gloss on the sealant), cut your own boards, or use tile, the idea here is simply that you'll lay the wood or tiles out in a specific design so that it will feature an eye-catching visual design.
You can consider ideas such as a herringbone pattern or a chevron pattern, as examples. Depending on how much effort you want to put into it, it can become very complex or you can keep it more simple (which is probably best, honestly, so it's not distracting or overpowering).
Alternatives to Shiplap That Are Equally As Nice
Shiplap cladding is a common practice to cover any structures and provide good looks. Many say that this particular fitting method will go out of trend because of so many new decorative options thriving nowadays.
Some people would happily pick the shiplap technique over any other method, but if you are someone who is looking for a change, then you must look for alternatives to shiplap.
You can go for the easiest covering method, such as the wallpaper. They come in a wide array of textures and patterns that can still resemble a shiplap, but in a modern way. Adding tile to the wall is another practical way to replace the shiplap method and provide a more interpretation.
Check out the other customizable alternatives to shiplap in the list above. We prefer you read through the article and pick something according to your structural demand and personal taste.
You'll Also Enjoy: