17 Types of Wallpaper for All the Wallcovering Options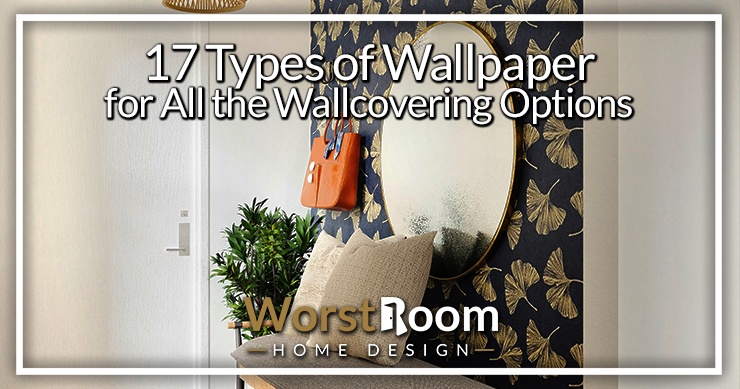 What can be better than well-made types of wallpaper to add elegance and sophistication to your walls? Nowadays, there are a plethora of wallpaper options available on the marketplace.
You surely know that every little thing in your house reflects your personality. As a large part of your place, the walls of each room always catch extra attention, and that's why you feel the urge to accentuate their glamour.
From the middle ages to modern times, many wallpaper types have been introduced to meet people's tastes all over the world. Hence, you'll find tons of wallpaper differing in their materials, designs, and applications.
So how do you choose the perfect wallpaper? Worry not! We will make the job easy for you as here we are discussing the best wallpaper based on the materials, uses, and features. Let's get started.
7 Types of Wallpaper by Materials
If you didn't know already, you'd surely be amazed knowing how many types of wallpaper materials are available on the market. From paper to textile, vinyl to wood, all kinds of materials have been used to improve the quality of the wallpaper and match the affordability of everyone.
A quick tidbit of trivia: Did you know that wallpaper was invented in the 16th century in order to decorate the inside of cupboards and small rooms in humble homes rather than ornate ones? It wasn't until the 20th century that it began being used in larger rooms and hallways.
That's wallpaper as we know it, but the true honor of inventing wallpaper goes back to the Qin dynasty era of China in the years between 220 and 207 BC, where they used rice paper and patse to decorate walls, eventually improving the process using linen fibers.
When you're done, feel free to check out the wallpaper alternatives we've discussed before. But for now, here are the most common types of wallpaper materials:
Paper Wallpaper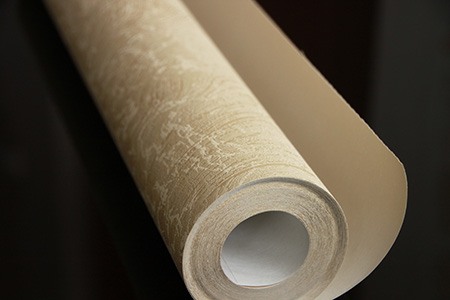 Interestingly, the paper was the first material to be used as wallpaper; hence the name was given. It's fascinating how paper wallpaper is still in use among all other advanced materials. The only reason behind this is the affordability of paper.
Paper is easily the most environment-friendly and the cheapest material in this lineup. You can go for the paper wallcovering to decorate your walls at the lowest cost. Paper wallpaper is easily the most popular and easy to deal with of the paint alternatives out there.
These different kinds of wallpaper come in a variety of designs and textures. Usually, the design is printed on the material and coated further to seal the patterns.
However, paper isn't a durable material, and paper wallpaper don't have the glossy and elegant look that some other materials offer.
Vinyl Wallpaper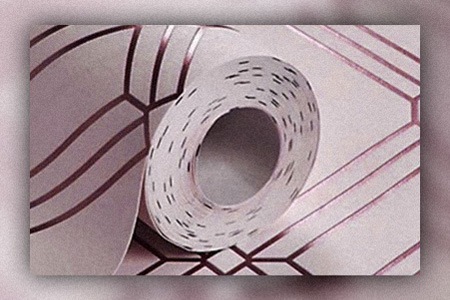 Here comes the most popular material of the marketplace. Vinyl wallpaper is so widespread that almost every other material on the list is combined to improve overall quality. Vinyl's main selling point is its designs, textures, weather-resistance nature, and affordability.
You can readily find hundreds of designs and patterns on vinyl wallpaper. Moreover, it's pretty easy to make customized vinyl wallpaper according to your preferences.
This type of wallpaper is easy to install and even easier to remove. The vinyl sheets peel off instantly without damaging your walls.
Unlike many other materials, vinyl doesn't contain toxic elements like acetone and turpentine. And so, it's perfectly safe for indoor uses for up to 10 years or more. However, it's better to change vinyl wallpaper once a decade as old ones reportedly produce harmful fumes.
Vinyl is a versatile material that you can use in your kid's rooms, drawing and dining room, bathroom, and even office. That's because the material is resistant to moisture and light.
So the intense lighting, grease, humidity of your office, kitchen, and bathroom don't affect it. Also, if the material gets dirty, you can easily wash it with mild soaps.
There are some common types of vinyl wallpaper, including –
Paper-Vinyl Wallpaper - This type of wallpaper has two layers: a vinyl face and a back layer of paper. It's more suitable for the kitchen and bathroom area.
Solid Vinyl Wallpaper - This type is durable and easy to wash as a thicker and solid option. The material is often embossed to add some artistic value.
Vinyl Coated Fabric Wallpaper - If you want a cheaper and more natural wallpaper, this one is ideal. However, it might not have a good-looking finish.
There's also fabric backed vinyl that is incredibly durable like you've seen in fancy hotels. These are made of industrial strength materials to reduce the need to do maintenance on scratched or torn wallpaper.
Foil Wallpaper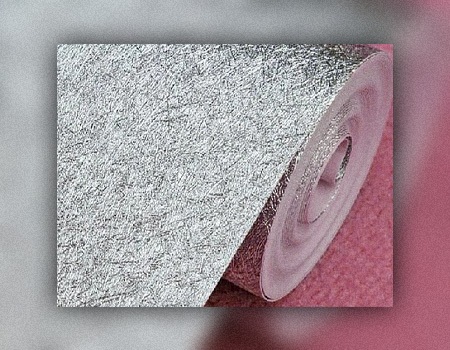 The foil here describes the base or backing of the wallpaper that the design is then printed on. That means this polished metal will be visible, and since it's thin that means any bumps or cracks on your wall will be especially noticeable due to the light reflections off the shiny metal.
Textile Or Fabric Wallpaper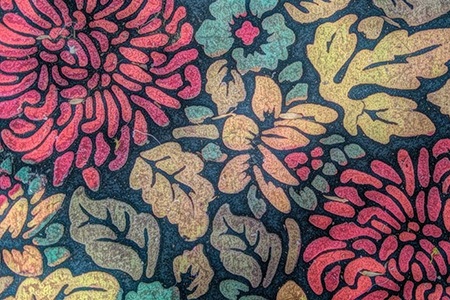 These wall coverings are made from polyester, cotton, silk, or other fibers with 15% to 40% interwoven paper. Sometimes, these kinds of wallpaper are laminated onto the vinyl coverings.
The main advantage of this type is that it allows the walls to breathe and eliminates fungus and mildew growth. Thus, it's a premium material for maintaining proper hygiene. Although some shades look lighter on this material, it does provide a luxurious and elegant feel to your room.
Textile wallpaper styles are fire-resistant and easy to wash. Also, it is made of highly durable and environment-friendly material. It doesn't create any toxic gases even if you use them for ages.
One drawback of the fabric wallpaper is that you might end up ruining the infused paper while scrubbing or washing the material. Thus, it requires careful maintenance, and you need to keep it stain-free.
Mylar Wallpaper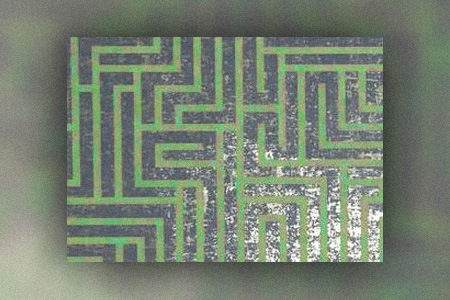 Mylar wallpaper is highly decorative, with numerous available patterns and textures. They have a sleek and glossy look that makes them useable in any area.
Most people use them in the bathroom as it has a layer of polyester over the printed paper core. Mylar wallpaper is suited well in shady rooms deprived of daily sunlight.
Installing and removing the material is easy as the polyester layer can be peeled while the paper layer can be removed with water.
As the material doesn't offer much breathability, you must use it on clean and well-maintained walls.
Flock Wallpaper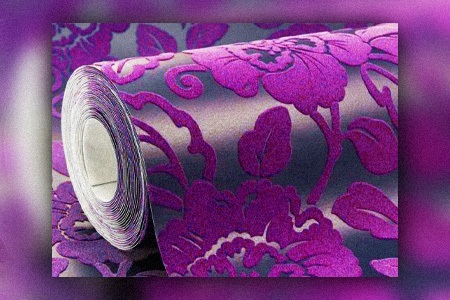 If you want to make a bold statement with vibrant colors, the flock is the material for you. Flock wallcoverings have a paper base which is designed with nylon or rayon fibers to make the material velvety.
They come in the most attractive primary colors that easily catch the eye — various designs and textures of the material suit both traditional and contemporary looks.
You can use flock wallpaper styles in your office, bedroom, or living room. It will effectively cover all the imperfections of your walls. However, the material doesn't go well with moisture, and so you can't use it in your kitchen or bathroom.
Wood Wallpaper
You can consider using wood wallcovering for a natural, luxurious, and rustic look. While it gives a cozy, natural vibe, you'll also get the feel of a Georgian or colonial interior. The most often used material for wood wallpaper is bamboo.
Apart from the looks, it also offers thermal insulation to your house. If your walls have cracks or dents, wood wallpaper will keep them hidden.
The material is generous to the environment, and you can find them at affordable prices. However, maintaining the wallpaper can be challenging as it tends to lose shine if not polished regularly.
2 Wallpaper Types by Use
Wallpaper is largely used in your house and office. According to the uses, they are divided into two types: Residential and Commercial. Manufacturers often produce the wallpaper keeping these two areas in mind.
So, both types differ from each other in many aspects. Here are the two types of wallpaper as per their uses:
Residential Wallpaper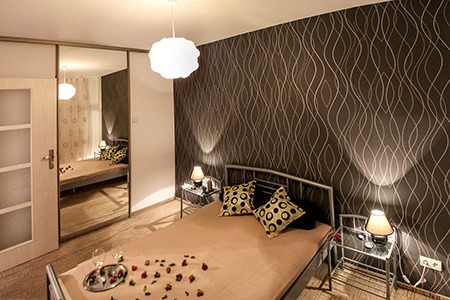 If you're shopping for wallcoverings to use in your house, you can choose from numerous designs and materials. You should be mindful of the weather condition of your area and the level of usage while picking a particular wallpaper.
Vinyl, textile, and mylar are the perfect choice for both dry and humid areas. Paper or flock materials are more suitable for dry locations.
Residential styles of wallpaper come in various colors to match the needs of all ages. As your home is low-traffic, commercial thick and costly wallpaper aren't convenient.
Commercial Wallpaper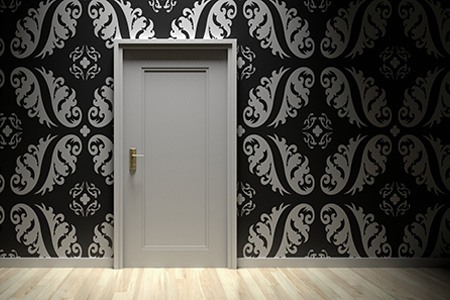 Your office is a place where you spend most of your time, and it's built to last for decades. That's why the commercial wallpaper are made from high-quality materials with sophisticated patterns. The wallpaper you choose should be resistant to weather changes, scratches, and fierce lighting.
Moreover, it should be washable not to peel off while cleaners and disinfectants are applied. A durable and breathable material like vinyl, fabric, or wood is preferable for commercial uses.
5 Types of Wallpaper by Features
Wallpaper falls into different categories as per their unique and useful features. Some have a particular finish, some are washable, and others are easy to install.
These added features improve the quality of a wall covering and make them great bare drywall alternatives. Here are the most common and useful features of different types of wallpaper:
Peel & Stick Wallpaper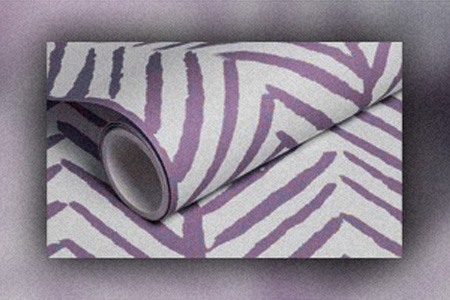 This type of wallpaper is self-adhesive. You can purchase them for easy installation without any professional help. Peel and stick wallpaper comes in a variety of sizes and designs. You need to know the accurate measurements of your wall to buy the correct sized wallpaper rolls.
For installing, all you need is to peel the sticky back cover and attach the wallpaper to your wall. Always keep track of the patterns and designs so that the design of each wall aligns perfectly.
Rub the wallpaper to remove bubbles and wrinkles. It will take you more or less one hour to install this type of wallpaper. The best part is, they are incredibly affordable for everyone.
Pre-Pasted Wallpaper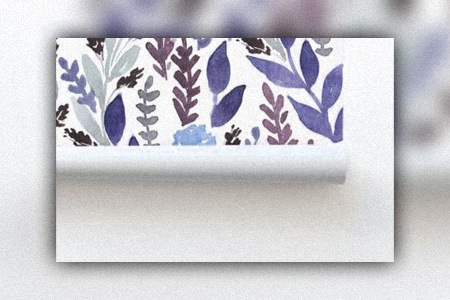 These styles of wallpaper feature an adhesive on the back that goes unnoticed until the user activates it by spraying it with a fine mist of water or wiping a wet paper towel across it. Make sure you're careful to wet every section of the back so it sticks completely to whatever types of drywall you're covering.
You can find these wallpaper options on lower-end models (but never on the highest end). York Wallcoverings has their Sure Strip line, Norwall Wallcoverings offers some, and Brewster Home Fashions has their Easy-Walls line-up.
Textured Wallpaper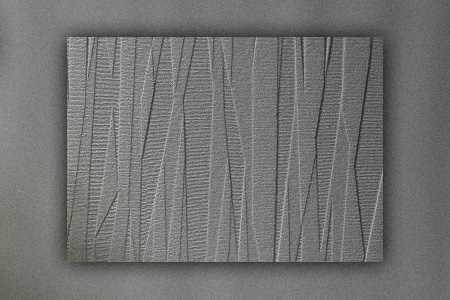 These styles of wallpaper are excellently balanced to fulfill both commercial and residential purposes. Textured wallpaper can be a good cover if your walls have visible blemishes or dents.
The detailed design of the wallpaper adds elegance to a room and changes the overall feel of any space.
This type of wallpaper is also cost-effective, and you can install them readily. You'll need some patience and maybe a little help from a friend to adorn your walls with textured wallpaper.
Metallic Wallpaper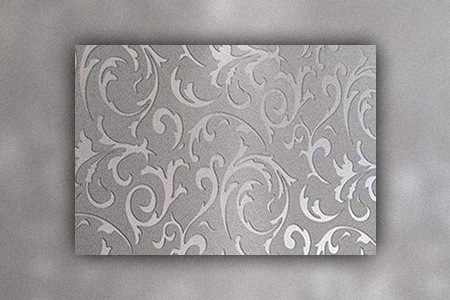 Metallic wallpaper will instantly add a shimmery effect to your walls. These are a great way to express your striking personality. You can use them for your room or office to turn a boring wall into a shiny surface that appears as just done by a professional.
Although it adds richness to your walls, metallic wallpaper doesn't hide the imperfections of your walls. Also, it can appear outdated for some people and may not suit the taste of everyone.
These are often resistant to staining but aren't necessarily washable because you risk separating foil layers, so please be careful.
Border Wallpaper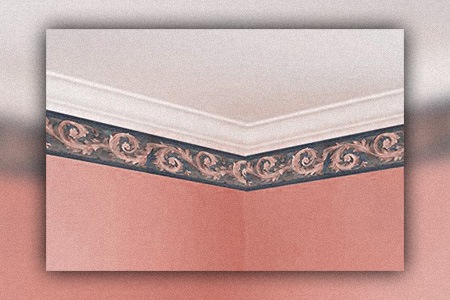 You can purchase wallpaper that is simply a roll of a short, repeating pattern that can act as a border to your wall. These wallpaper styles are meant to be used along the top of the wall as crown molding alternatives, but honestly if you're using thin types of crown molding, then you can get away with using both without issue.
These will bring some color into your room and typically are bold, ornate, and loud. If you go for this, don't try to tame the result. Make it pop and draw attention.
3 Match Wallpaper Options
When we use the word "match" we're talking about how you have to line up the sides of each separate strip of wallpaper so that the seam disappears. This is important when there's a design printed on the wallpaper.
Drop Match Wallpaper
Drop match will sometimes be called an offset match. These types of wallpaper have repeating patterns on them where the top of one piece will line up to the bottom of the one above it.
The same goes for left to right as well. All you need to do is keep them all oriented in the same direction and they can be "dropped" right in and will "match" perfectly.
Straight Across Wallpaper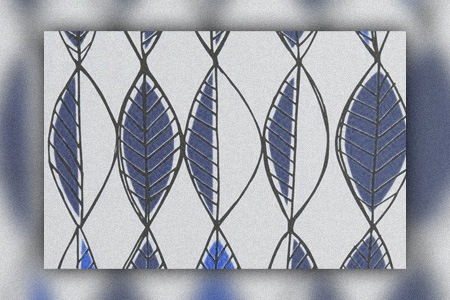 Some kinds of wallpaper have a design that never repeats and must be rolled out in one continuous piece (such as a fake brick wall). This can be either horizontally or vertically. So the issue isn't matching tiles or strips, but in installing one long piece.
Other types are like drop match except they don't repeat in every direction, but only either left-to-right or top-to-bottom. In which case the installation is simple since you only have to worry about matching in one direction.
Free Match Wallpaper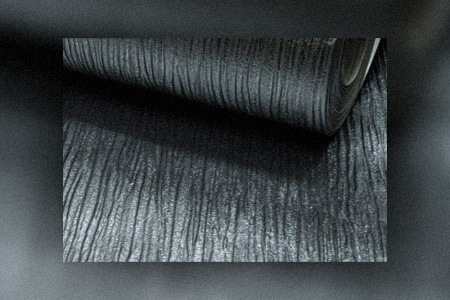 The easiest wallpaper types to work with is free match wallpaper where, although there is a design printed on it, it's done in such a way that the seams don't interrupt the design. The design elements all stop before the seam, but when two pieces are put together it still looks randomized.
Examples of a free match design would be popcorn ceiling or textured drywall appearance. It doesn't matter how the wallpaper tiles or strips are rotated at all. Just slap them up there and call it a day!
Types of Wallpaper for Every Decor Style
Wallpaper offers you rich floral designs, graphic patterns, and high-quality materials. All these characteristics make them a superior choice compared to paint and other wall coverings. So, opt for the best wallpaper to express yourself through its aesthetics.
As it's almost impossible to cover all the different types of wallpaper, we have discussed the most common and basic ones for you. Using wallpaper is an aesthetically superior, durable, and inexpensive way to add life to your walls and hide all their flaws.
You'll Also Enjoy: