9 Plastic Wrap Alternatives for When You're Sick of the Cling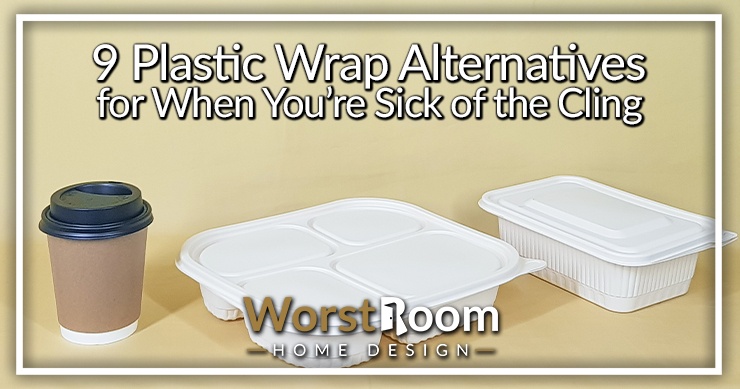 A lot of people are going green looking for plastic wrap alternatives, and just as many of us simply don't have any around when we need it. But when it comes to securing food items, plastic is considered almost irreplaceable, right?
There are plenty of substitutes for plastic wrap out there if you get creative. You likely already have them around the house or may prefer them because they're reusable. And it's one less thing to recycle, too.
9 Plastic Wrap Alternatives
Sometimes you need to know quickly what to use instead of plastic wrap. That's why we put together some alternatives to plastic wrap. Take a look.
Beeswax Wraps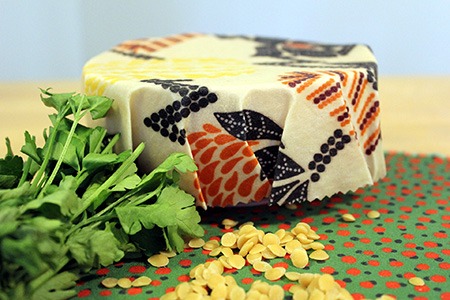 This is the easiest alternative to plastic wraps. You get them in many sizes and patterns and you can make them yourself if you're a DIY enthusiast. They are reusable and usually last for about 12 months if you put just a little effort into maintenance.
Just rinse and wipe them clean once you are done using them. It's really the least you can do. Whether it is leftovers or half-used ingredients like butter and cheese, beeswax wraps will rush to the rescue and save the day.
It is sustainable because of the organic cotton and its malleability. Your food will stay fresh. However, when you clean them, make sure you get rid of the waxing that will probably stick to your hands.
Glass Containers / Mason Jars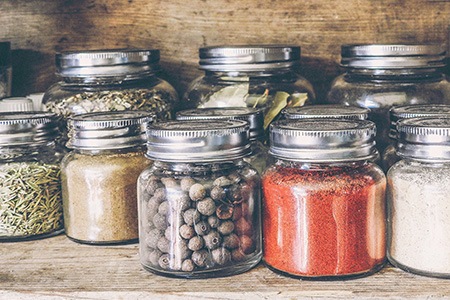 The second option is not only easy to guess but also easy to execute. Most people have glass containers lying around the kitchen. And if you don't own one, next time you buy a product that comes in a glass container, maybe just rinse and store them?
That's not a hard thing to find because the food packaging industry is waking up to the needs of the planet and the customers. Some require a refundable deposit that you get back after returning the dishes. And it's oh so worth it.
The best thing about glass containers is that they are reusable and recyclable. It is a durable material and comes with no health risks, unlike plastic. You just have to be a little careful so as to not drop it. Because, you know, it's glass. It's how to store honey, too.
These containers are available in many shapes and sizes whether you are looking to be quirky or practical. If you're going to carry them around, you might want to look into ways of securing them seeing as they are glass.
You must also take their weight into account so that you don't overburden yourself… quite literally in this case. Mason jars are a small subset of this category of plastic wrap substitute.
They have been around for centuries, that's right. And they are a great idea to store fluids and liquids like broth, sauces along with side dishes and any kind of leftovers.
Silicone Lids
The third option is a bit new age. Silicone lids stretch a bit for flexibility and make for a great alternative to plastic wrap. You get them individually and in sets.
It is a durable material and keeps your food items airtight in any container whether it is a pot or a pan or smaller dishware like cups. And it gets better.
Throw it in a freezer or a microwave or a dishwasher and it will be just fine. So, it is easy to maintain them with these plastic wrap alternatives.
It is a reusable material which is crucial if you are trying to replace plastic, right? You can also use this instead of tin foil. So that's another win.
A lot of people initially assume that silicone lids are a scam. And they are wrong. They come in different colors and sizes so they are easy to customize for style and comfort.
They are flat and make storage easy. They are also easy to remove with your bare hands when you want to open a container. Check out these other prepper food storage tips, many of which should work for this purpose.
Cloth Food Bags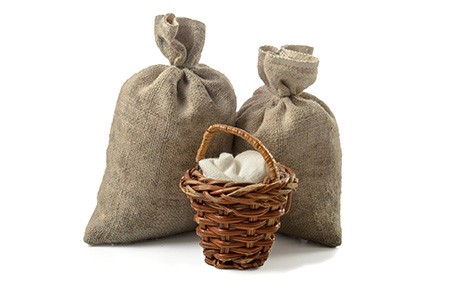 This must hit you as an obvious solution but a lot of people don't prefer cloth bags for food. Here's our argument in favor of this option. A cloth bag is a great substitute for plastic wrap.
Cloth bags are a great way to keep raw fruits and vegetables fresh in a refrigerator. They are eco-friendly when compared to plastic. They are reusable and easy to maintain.
You will find lots of them on the market in different sizes for all your needs. They are easy to find and affordable. You can take them with you when you go shopping for anything.
You can also use cloth wraps using techniques like furoshiki as the Japanese do which works for any rectangular piece of cloth.
This works great if you want to cover a bowl with something that is reusable and washable. You can also double them up as tablecloths and napkins if you're on a picnic. These are a great saran wrap alternative.
Most of them work for containers that have a diameter of at least 2.5 inches which works out universally.
Most of them are also made of 100 percent unbleached cotton which makes it safe for containers that store food. All you need to do to keep them clean is wash them with a little soap and line dry them.
But we won't lie, there are a few pitfalls. It is not a disposable item like plastic even though it decomposes sooner and is good for the planet. So, instead of forgetting about it, you're going to have to clean it.
Soy Wax Paper or Parchment Paper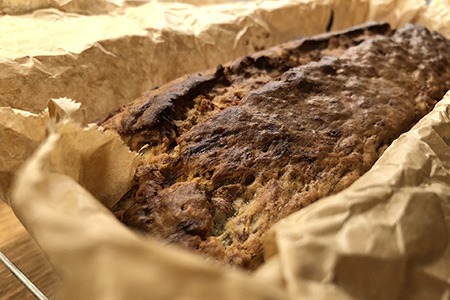 This is another great alternative to plastic wrap if you want to store produce or bake goods or even deli items. It is made of paper that is made out of wax obtained from soy. It is non-toxic, sustainable and compostable which makes it clean, green and ready for use.
Unfortunately, it is not a reusable material if you're using it with greasy food items. But if you're careful you can stretch its lifespan when used for items like produce.
But it is disposable like plastic and certainly a healthier alternative. Not a lot of people are using this regularly even though it's probably the cheapest and easiest of the plastic wrap alternatives.
So, maybe you can wrap your goods in this for the next potluck gathering and show off your eco-friendly approach. You can also tear a piece of the parchment paper and use it to cover a smaller substance because it's paper.
Whether it is a pot or a pan or a bowl, you can customize it to any shape. It works well in whatever types of refrigerators you have even though it is not made to be placed in a microwave.
But a word for the wise, some of them are made of paraffin which is not ideal to pair with food substances and are also not recyclable. So, check out the details beforehand.
Soy paper, on the other hand, is safe and also locks in the freshness and flavor of an item which is exactly what you want.
Paper Bags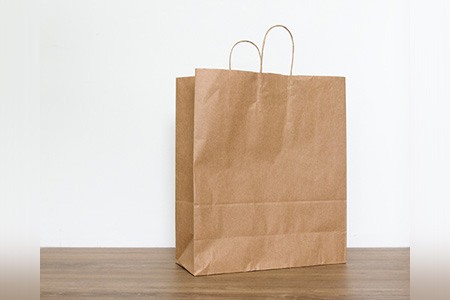 But if the soy option is not available where you are, don't discount the virtues of regular paper bags. You might not be able to use it to store broth but you can certainly use it to store fruits and vegetables.
These cling wrap alternatives are also a great idea for baked goods. And if you want more uses for it, you can pair it with a glass, metal or even a plastic container and tie the top with a rubber band.
Paper bags are compostable and also help ripen produce. So, if you bought a couple of bananas while they're still unripe, you can use this green way to hasten the process while they are on the counter.
Aluminum Foil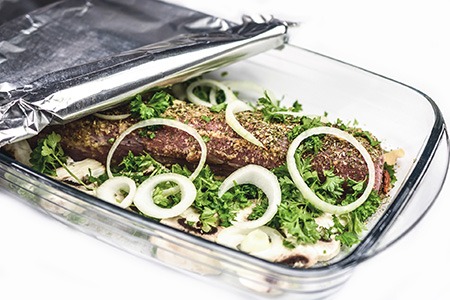 If you're trying to get away from plastic and have some aluminum foil lying around the house, put that guy to good use. It's how to keep sliced cucumbers fresh, as well.
These foils are sometimes more expensive than plastic wraps but they are a relatively healthier and greener option. And you can put aluminum foil in the oven to cook with it, too, so it can pull double duty.
Typically, they are disposable like plastic but some brands also make them in a way that you can reuse them several times, making them an economically better choice among the plastic wrap alternatives.
And if you're dealing with expensive foil and don't want to use it till you absolutely have to, remember that you can reuse it anyway when wrapping fresh and dry vegetables and fruits.
Sometimes, you just have to get creative. Just make sure not to store acidic foods with foil.
Two Plates on Top of Each Other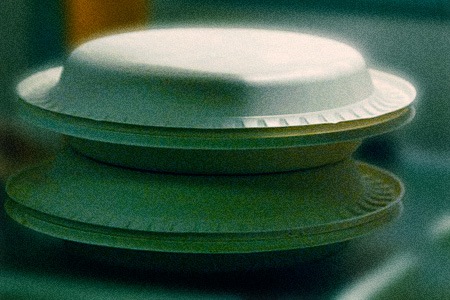 If you have one additional plate, you can usually turn that upside down and place it on top of the first plate that carries the food you want to store. Because of the shape of the plates there is enough room between them.
This method isn't air tight but it makes a suitable plastic wrap replacement for long enough to keep your food items fresh and not dried out.
Bento Boxes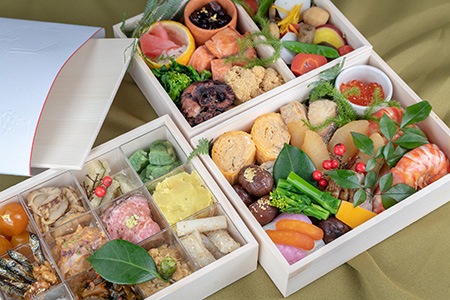 Bento boxes are Japanese lunch containers that have partitioned sections in them like a takeaway box would. This is like using a food storage container in terms of rigidity, and they can usually be microwaved.
People use these for meal prep where you cook entire meals and then store them to eat throughout the week. And because there are sections within the bento box you can easily reheat them, wash them, and do it all over again.
Plastic Wrap Alternatives for When You're in a Bind
There are many alternatives to plastic wrap. That is applicable not only to wraps but to most other things that are made of plastic.
There is no argument that plastic is extremely convenient and everyone has gotten used to it. But sparing a couple of minutes to think about the alternatives is all you have to do.
To that effect, you must remember that not everything needs to be covered. Sometimes, there are items that can be left as is whether they are going to be on the kitchen counter or in the refrigerator.
But when you do need to cover items, there are plenty of plastic wrap alternatives you can employ rather than deal with that annoying cling wrap.
You'll Also Enjoy: