14 Types of Light Fixtures for Both Function & Form in Decor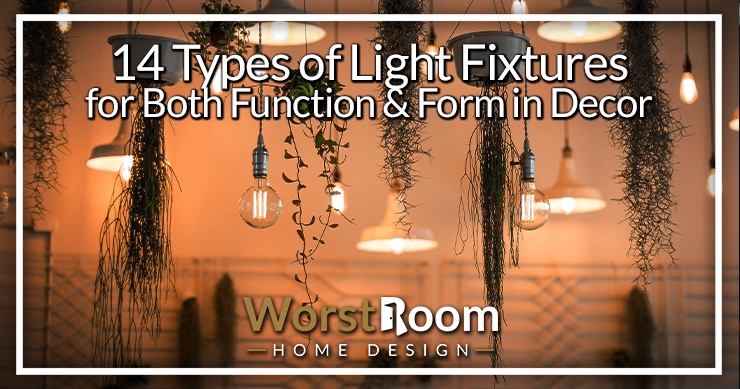 If we didn't have any types of light fixtures, we'd have to rely on the sun's light and candles to do our daily activities. However, natural sunlight has significant benefits to every facet of our lives. And while candles might be a wonderful way to set the atmosphere...
Without proper lighting, you cannot fully enjoy the interior experience. Lighting makes a huge difference in keeping the right mood. So, too little or too much might be detrimental to our mental health.
There are different kinds of light fixtures available on the market. But notevery style you see will match your requirements.
That's why knowing the correct light fixtures and being able to choose the best one is so important. In this article, we will discuss the variety of light fixtures along with the idea of the perfect light for your home.
11 Types of Light Fixtures
While it is crucial to analyze how lighting will function inside a space, you must also understand how lighting might affect how a room feels.
Below are some lighting fixtures arranged according to their applications. Let's check the detailed information. Don't be afraid to mix in some types of lamps on your desks and floor too to give more options for the evening or for direct lighting.
Floodlight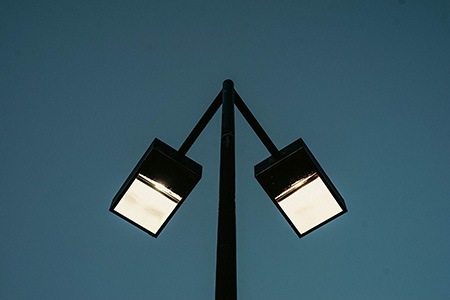 There are some floodlight fixtures that can improve your home significantly. One of those, especially on the exterior of the home, is the floodlight. It casts a broad beam of high-intensity light across your property.
Not only does this help you with backyard cookouts (check out our types of smokers for that!), but it provides safe visibility during the evening when taking out the trash and acts as a deterrent to people seeking to steal or cause damage to your property.
Pendant Light Fixtures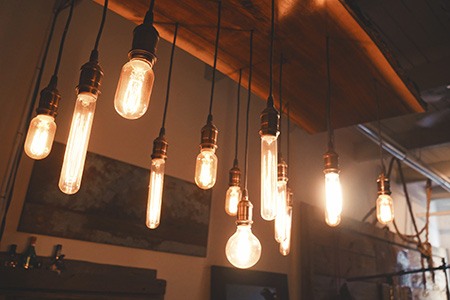 A pendant light hangs from the ceiling and throws the light downwards directly. It hangs with the help of a chain or rope and contains only one bulb. Among the different light fixtures, these are most popular in homes with high ceilings and back decks with a roofed patio.
Pendant lights are typically used over a kitchen island or bar. Hanging a group of pendant light fixture styles over a table is also advisable, though you can opt for a smaller, plainer chandelier, too.
These lights are a great way to add more light to your house while still having a stylish fixture. It is not as extravagant as a chandelier, yet highly appealing. These light fixture types add elegance to a room.
Chandelier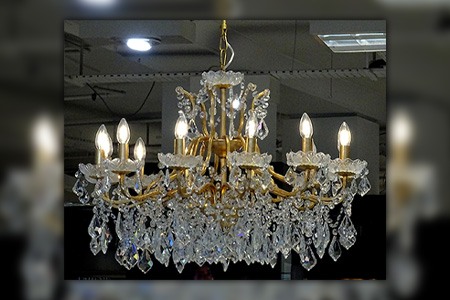 A chandelier, in basic terms, is an ornate set of lights that dangles from one central point connected to the ceiling, where the wiring runs up. You can have the most gorgeous chandeliers with crystals and candelabra bulbs and other shapes of bulbs, or you can have a basic one with perhaps 3 or 4 lights maximum.
The option is really up to you. A chandelier can look classic like it should be found in a ballroom or expensive restaurant, or it can be minimal and modern, appropriate for most of our homes.
The history of chandelier light fixtures pre-dates electricity, with candleholders and bobéches catching melted wax in the medieval ages, all the way to the present with interesting mid-century modern bubbles, starbursts, and other shapes moving away from ornamentalism.
Don't write these different types of light fixtures off as you can find one that will match your home. You usually would use a chandelier in your dining room or in an atrium or front hallway.
Track Lighting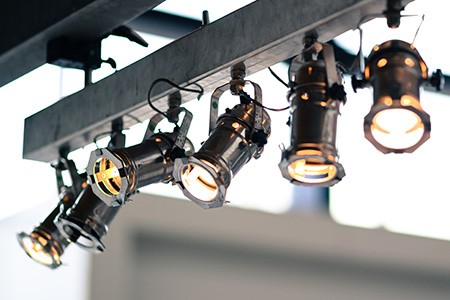 Track lighting consists of a linear enclosure with several heads that can be adjusted or moved to direct light wherever you want it in a space.
They're perfect for accent lighting since you can point all of the light heads in the same direction to draw attention to a certain region in your home or focus them in various locations to highlight a few specific things.
When installing any types of track lighting, one thing to keep in mind is to use a dimmer switch. As a result, turning up or down the brightness of your lights makes it quite easy to create a lot of flair for your room.
Recessed Light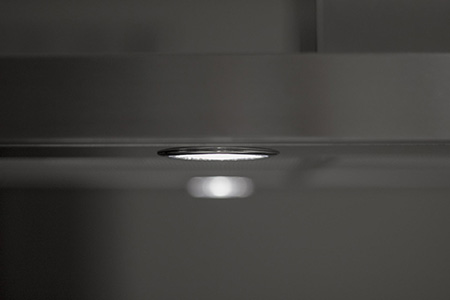 Recessed lighting fixtures are circular slots in the ceiling that hold a light source. Recessed lights are very common types of ceiling lights in kitchens especially. This lighting sends a limited band of light to a specific location rather than highlighting the whole space.
Unlike other light fixtures, this one doesn't have a visible fixture. Before considering installing a recessed lighting fixture, reinspect your ceiling and make sure it is safe for this type of lighting fixture.
Bathroom Vanity Lights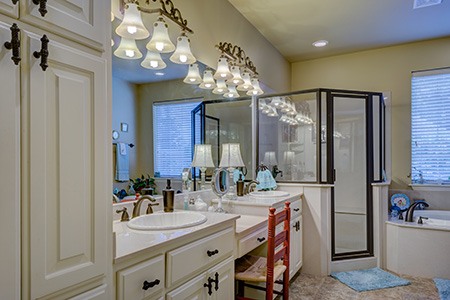 These types of lighting fixtures are for bathroom vanity. It provides adequate lighting in the bathroom. Bathroom vanity lights are installed over the top of the mirror or on the sides of the mirror.
Vanity lights can be a single strand with multiple lights mounted on the wall pointing the lights upwards or downwards.
The preferred light source for the bathroom vanity is incandescent and halogen. Sometimes people use LED lights for saving power. And the size of the light should be more than one-third of your mirror.
Ceiling Fan Lights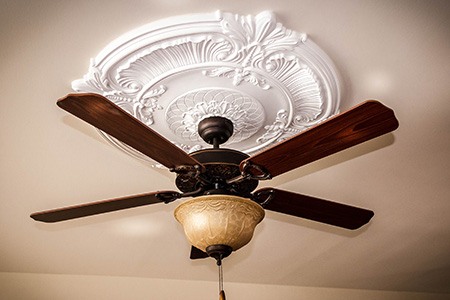 You'd be hard-pressed, unless you get into the ceiling fan alternatives, to find a single ceiling fan meant for interior decor that doesn't also include some form of ceiling lamp. Usually those are half-globe, semi-opaque fixtures, though you can find them with several candelabra bulbs, too.
You can choose to put a soft white, bright white, or even a daylight bulb in your ceiling fan to brighten up the entire room or to cast a warm, orange glow in the evenings. The choice is yours, but I consider these non-negotiable. Every bedroom at least should have a ceiling fan, if not the living room as well. Whether you use soft white or daylight bulbs in the living room is a big discussion you may enjoy.
Pool Table Lights
A pool table light is designed to fit over your pool table and evenly brighten the whole surface. These types of light fixtures cast less shadow and spreads light uniformly all over the place.
CFL or Compact Fluorescent Light Bulbs are the best light for a pool table light. This light consumes less energy and gives the perfect output. You can find these same light fixture styles with fluorescent light alternatives if that kind of light bothers you visually like it does many of us.
Under-Cabinet Lighting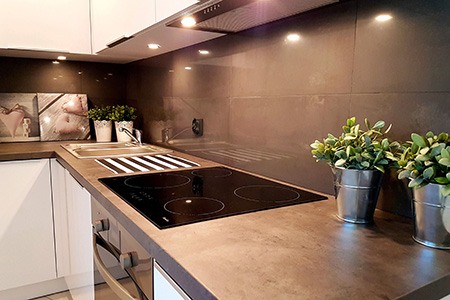 The under-cabinet area remains unnoticed, where it has so much potential to be included in the interior. There are light fixture styles designed to fix this problem and light up the space beneath them.
Under-cabinet light fixture types are for those areas. Usually, an LED strip light is used to cover the under-cabinet area. The LED provides a soft light that focuses on a distinct area and gives the room a wider look.
This light fixture is neither cheap nor expensive. You will get multiple options to choose what suits you best.
Sconce Light Fixtures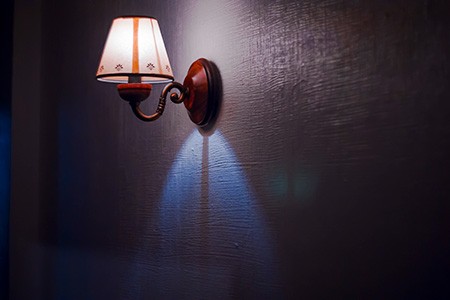 Sconce lighting fixtures, sometimes called wall lamps, are commonly utilized to draw attention to a piece of art, the front door on the porch, or the mirror in the bathroom. The idea of a sconce lighting fixture is not new. This style continued from middle age to the present day.
At an early age, a sconce was supposed to hold the candle to light up a space. Now the light has taken the place of the candle.
Wood, glass, and metal are the common materials for different light fixtures of the sconce variety. Sconce lights are popular both inside and outside the home.
These types of lighting fixtures are installed directly on the wall, and the lights can stay both upward and downward. Installing it with a dimmer types of light switches gives you the liberty to choose the perfect lighting according to your mood.
Linear LED Strips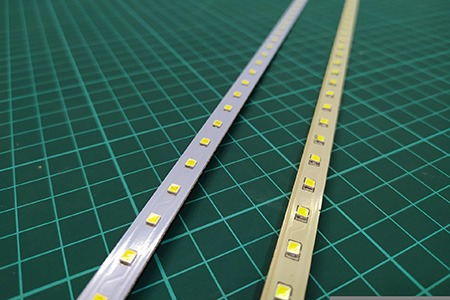 LED strips are becoming the most popular types of LED lights among young people. You may not place them on the ceiling but they work perfectly under cabinets and other hard to see places.
People are installing these different types of light fixtures on the back of their computer desks, behind artwork to cast a glow, and even control them using apps on their smart phones to change the color of the light across the entire spectrum. Kids can really have fun with these, placing them behind their bed headboards and more.
3 Different Light Fixtures by Lighting Type
People often expect to fulfill their needs with one type of lighting. In terms of the different kinds of light fixtures, we can distinguish three types. And they are…
For Ambient Lighting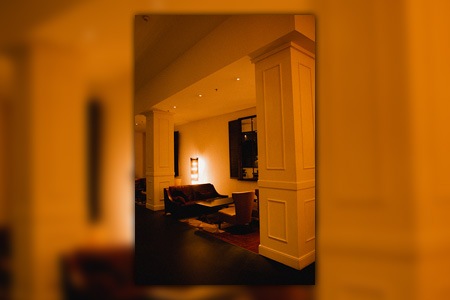 Ambient lighting, or general lighting, refers to the main source of lighting that lights up the whole space, often paired with direct lighting like types of floor lamps.
Regardless of the existence of additional lighting sources, the consistency of light is necessary to maintain the level of brightness throughout the area. It's common for individuals to begin by illuminating their room with ambient lighting and then add extra lighting as needed.
Furthermore, it ensures safe and smooth circulation, along with providing a general perspective of the space. The ambient light "bounces" off the walls, filling the room with brightness if placed in the right corner of the room.
This type of lighting is usually pretty soft, so you won't have to worry about the glare in your house. It's essential to ensure that your space is well-lit, and ambient light is ideal for this.
For achieving the best ambient lighting, you can choose ceiling or wall lights, chandeliers, track lights, etc.
For Task Lighting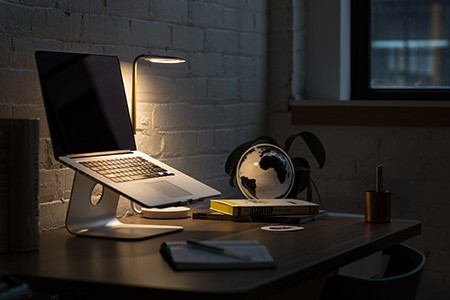 Task lighting focuses on a specific area rather than lighting the whole space. This one is not the main light and cannot fulfill the necessity of general lighting.
A task light is a considerably smaller and more focused source of light that is frequently changed to shine directly on the project you're working on so you can see it. Besides ambiance lights, task lights are installed as types of light fixtures in some particular areas to concentrate on a specific job.
Task lights that contrast with the ambient light are ideal. By contrast, we mean ambient light should be soft, and task light should be brighter, acting much like types of flashlights. This way, it will reduce glare significantly and allow you to see what you're working on without straining your eyes.
It's advisable to avoid intense lighting or lighting that produces distracting shadows for a more comfortable illumination. An LED light is one of the soft lights that doesn't create irritation to the eyes. That's why in the middle of important work, LED bulbs are mostly used.
It's also a good idea to install a separate switch for isolated lighting from the room's main lighting switch.
For Accent Lighting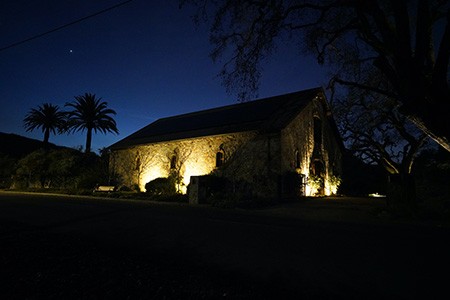 Another name for accent lighting is highlighting. These light fixture types create the illusion of a larger space. Accent lighting is mostly used to focus on a distinct material using specific types of light bulbs for effect.
It is necessary to draw someone's attention to a certain region of a room. To be precise, it's more commonly employed to draw attention to an architectural element, a plant (in an outdoor setting), a sculpture, or a grouping of artifacts.
Besides, this type of lighting can also be used outdoors. It is an excellent way to add flair to a space. There are four types of accent lighting. And they are backlighting, display lighting, wall-washing, and up lighting.
The best places to install accent lights are inside the closet, behind the furniture, under the kitchen cabinet, underneath or beside the stairs. These light fixture styles are entirely about convenience and do a great job at it.
As a basic rule, successful accent lighting needs three times the amount of light that ambient lighting supplies at the focal point.
Types of Light Fixtures That Look Great & Bright
Proper lighting can convert a place into a new one. It brings character to a space and reflects the personality of the beholder. But if you mess up with the lighting, the whole interior or exterior will become a pain in the eyes.
Although the functions of lighting are quite simple, they will help us see in the dark and enable us to perform our activities. But it can also magically enhance the experience of a home.
There may be no other aspect of the home design that combines functionality and aesthetics as effectively as lighting. It may appear that lighting is basic, but this is not the case. That is why choosing the right types of light fixtures is so important.
You'll Also Enjoy: