16 Types of Shutters to Protect & Beautify Your Windows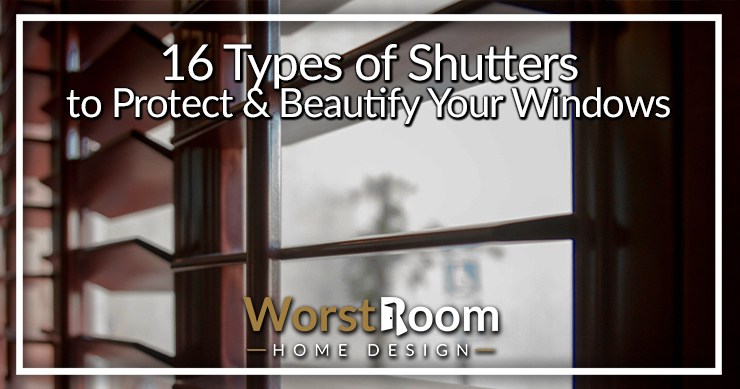 Window shutters are rapidly becoming an aesthetic trend. Apart from decorative purposes, these types of shutters also offer complete freedom over windows. Their primary purpose is controlling privacy and the amount of light coming into the room.
For optimal results, knowledge about the types is essential. So, how many shutter types are there? These are the different types of shutters available. Each of them is unique yet somewhat similar at the same time. All of them prioritize privacy and offer better durability than blinds.
All the types and uniqueness can quickly confuse people who aren't familiar with shutters. To make sure no one gets confused, we'll try to explain the types as simply as possible.
16 Types of Shutters
Settling down for one can be very difficult as multiple shutters are available. Here's a simple yet informative description of each of the shutters to make things easier, and when you're done you can check out the alternatives to shutters for more ideas.
Louvered Shutters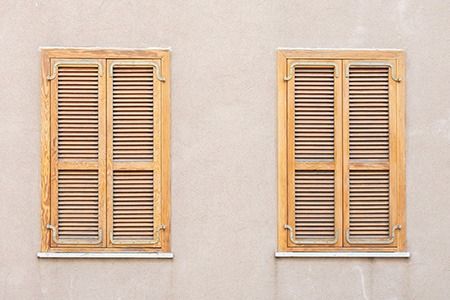 Easily the most common types of shutters are louvered shutters. They're useful in the interior and exterior of your home and tend to look great in any setting. The word louvered refers the overlapping of slanted slats, kind of like window blinds when they're closed most of the way.
These create a lot of privacy but still allow light and air to enter the home. I'd call the appearance more casual and possibly gives off a country look, which can be very appropriate for many types of houses, even Victorian architecture.
The only consideration besides color when dealing with these types of window shutters are the width of the slats. You can find 1.25 inch up to 4.5 inch widths readily, but you'll need to custom order any that stray from that range.
What's important about operational shutters is that they're useful beyond just being decorative. Wood has a very high R value in terms of insulation which can help during the winter. They can prevent sun damage to furniture, curtains, and flooring, and they can defend windows against storms. Believe it or not, the first operable louvered shutter only began being manufactured around the year 1830.
Raised Panel Shutters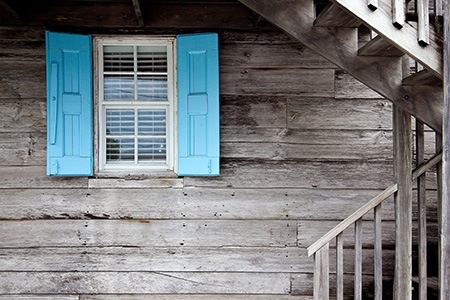 Probably the second most popular shutter styles are the raised panel shutters. Usually molded from plastic or created from wood, they're solid and flat faced with rectangular recesses around the faces. This gives the appearance of there being "raised panels" on them, usually two per face.
These are popular in newer suburbs that are looking for a modern appeal without too much of a flashy appearance. They're easy to maintain, easy to paint, and easy to install. They're a classic look that are easy to work into any decor style. They look great on brick or any types of wood siding if you pick the right color.
Plantation Shutters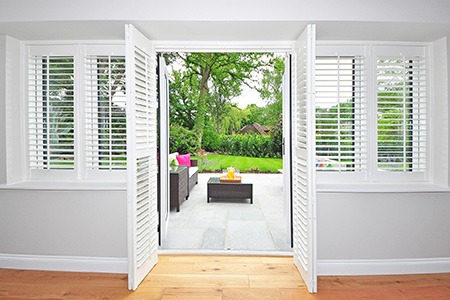 While these types of shutters may make you think of a casual Southern style of decor, they're actually quite functional and classic as types of window treatments. They can be opened wide to let in the cool breeze, air out the home, and create an enjoyable atmosphere.
But when the rain or even a high-wind storm comes, you can close them to protect your windows. These are usually two panels that can swing open and then be closed again and latched securely.
You'll want them with louvers to allow air to pass through so they can withstand wind pressure and break it up before it reaches your windows.
Board & Batten Shutters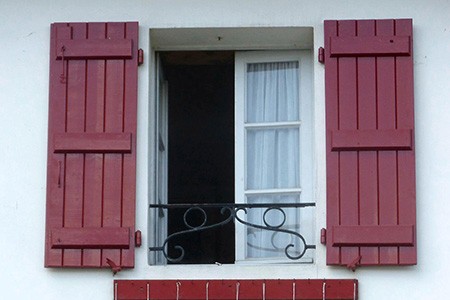 The name 'board and batten' comes from the style of construction. They're literally three or more boards placed side to side and secured across the face by three horizontal boards. It's a simple and old design, but one that is still popular today.
If you want to use real wood, you can easily build them yourself and provide yourself with superior durability and protection from winds, tree limbs, and rain water.
Most of the time these have squared angles on them though you'll find them with decorative arches across the top sometimes. If you have farmhouse or rustic style home, these will be perfect for you.
Bahamas & Bermuda Shutters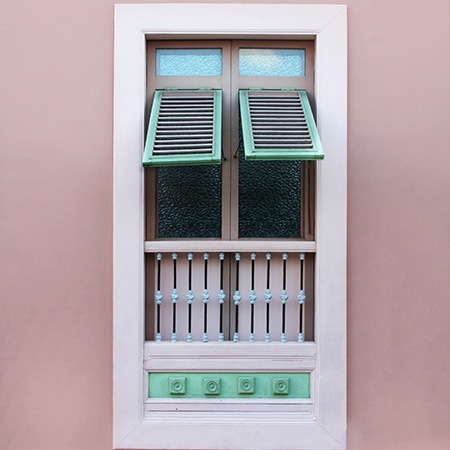 At first glance these are just louvered shutters, but the difference is that the hinges are along the tops instead of the sides. To open them, you push the bottom outwards and let it swing away from the window.
They'll have "sticks" or posts that you can swing down to press against the frame of the window to keep these types of shutters open. You won't be able to swing them entirely open, however, so keep that in mind.
People recommend these in tropical areas due to their ability to withstand storms much like a storm door. And like a storm door you can paint them to match your front door color, trim, or even exterior stone. They're built with this purpose in mind and are extremely sturdy and durable.
Accordion Hurricane Shutters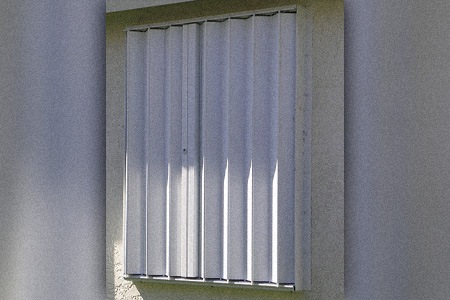 These window shutter styles install entirely around the frame of a window and slide horizontally from the center towards the outside. There are two of these accordions that will slide open and shut and provide full protection from high winds and flying debris during hurricane season.
In the off-season they can be uninstalled and stored, because there's nothing decorative or attractive about these shutter options. They're all about function over form.
Scandinavian Shutters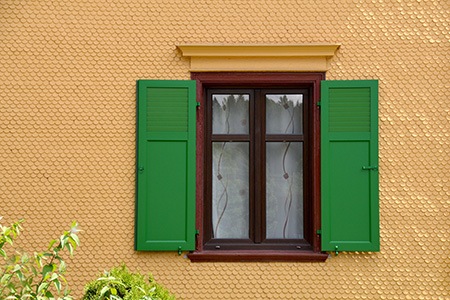 Scandinavian shutters may look no different than raised panel or board and batten shutters at times. But what makes them their own category is how ornate and decorative they can become in their window shutter design.
People will install very fancy types of cabinet hinges on them, paint folk art on them, and even add decorative frames around the top and bottom of the window to match. There's are no single styles of shutters when it comes to Scandinavian shutters as they're all mostly custom.
Full Height Shutters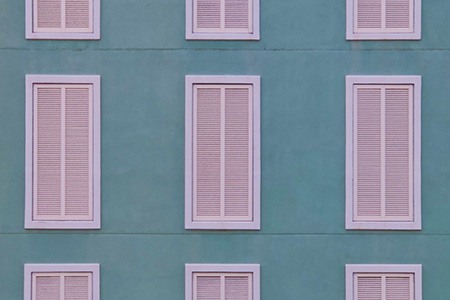 This shutter style is the most popular as it's very simple yet effective. Full height shutters come in wood, vinyl, and composite variants.
As the name suggests, these types of window shutters cover the whole height of the window, providing privacy and security from top to bottom. This shutter is suitable for not too wide or too tall windows.
Tier-On-Tier Shutters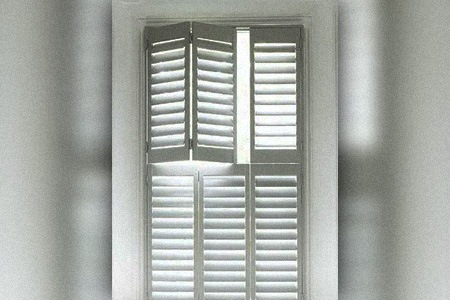 Tier-on-tier shutters split the shutter into two vertical halves. There's an option to use a bi-fold system, but tri-fold is out of the question.
It provides the freedom to open each of the shutters independently. These types of shutters give a Victorian look while maintaining modernity.
They work well with tall windows and are suitable for rooms where the balance of privacy with light is required. Side note: having a halfway window rail makes the whole installation and operation easy.
T-Post Shutters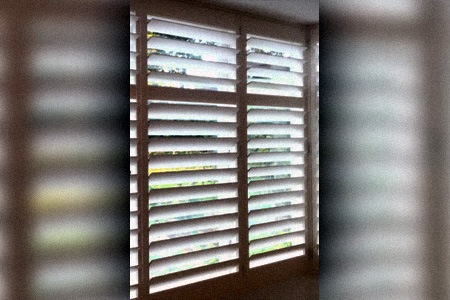 If you've got super wide windows, T-post shutters are for you. This type of shutter matches the window frames to the shutter frames. Thus, ensuring that there's no shutter rail visible on the clear window.
It splits the whole window into three or multiple sections horizontally and lets the user open each of the windows simultaneously rather than folding the shutters back. As it splits the shutter horizontally, these are not suitable for portrait windows.
Customized or Shaped Shutters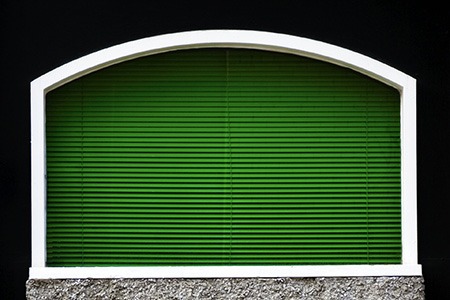 The name speaks for itself. These shutters are meant for people who have an eye for aesthetics and want a custom window shutter design.
Such shutters can be shaped however the owner pleases. They can be small, big, round, rectangle, triangle. The window's size and shape only limit the designs.
Unlike tier-on-tier shutters, where the only opening system is bi-fold, shaped shutters can use bi and tri-fold. Of course, keep in mind that such customization comes at a cost. Lastly, these shutters can be installed in any room.
A common combination shutter would be the half louvered and half solid, where the louvered half makes up the top raised panel and the solid portion makes up the bottom raised panel. There will often be some decorative item or cut-out installed on the center of the bottom solid portion.
Cafe Shutters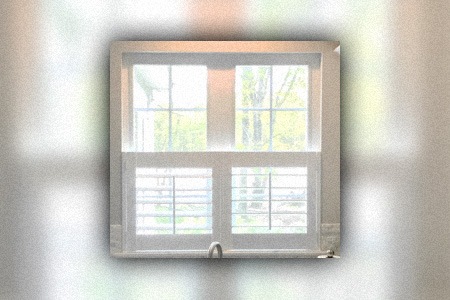 Remember tier-on-tier shutters? Cafe shutters are somewhat similar to them. Inspired by early French cafes, these shutters only cover the bottom half of the window while keeping the top portion of the window empty. They are available in vinyl, wood, or composite.
By using cafe types of shutters, the user can have both privacy and sunlight coming through the windows simultaneously. Mix these with the right types of blinds on the top half and you'll have a full solution.
Shutting off the bottom half provides privacy while keeping the top half open lets light come in. These shutters are suitable for kitchens or rooms close to the road where privacy from outsiders is needed.
Solid Shutters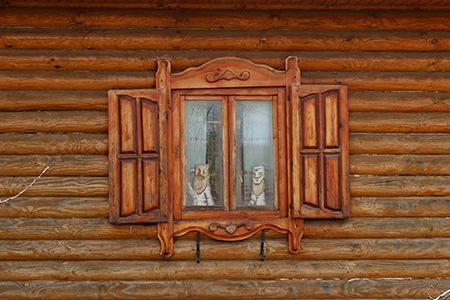 As the name suggests, solid shutters are composed of solid panels. These panels are made of hardwood. There are no louvers or slates in the panels.
To get a view of the outside, opening the whole shutter panel is required. Similarly, closing the whole panel is a must to get privacy from passers-by. These are the most limited of the shutter options.
These styles of shutters are suitable for rooms where light does not matter. That's because once the panels are closed, the shutters tend to block light from entering the room.
Vinyl PVC Shutters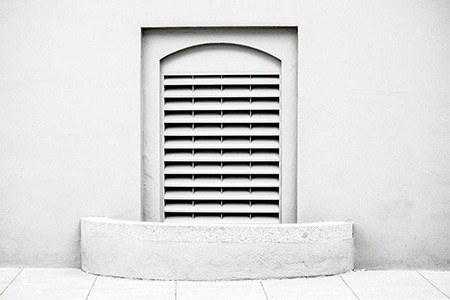 These shutter types are, unfortunately, the least popular ones. As the name suggests, these shutters are made of vinyl or, to put it simply, plastic.
Such materials are immune to water damage. Because of this, they are perfect for interior rooms like bathrooms, kitchens, and even outdoors.
The insides of vinyl shutters (both louver and raised panel) are hollow, which means they are pretty lightweight and can be easily operated.
Furthermore, the hollowness is the reason why vinyl shutters are the most affordable. Solid vinyl shutters are also an option, but, of course, they cost more.
In terms of colors, vinyl PVC types of shutters only come in white and off-white. This limitation might be the reason why they are the least popular.
Wood Shutters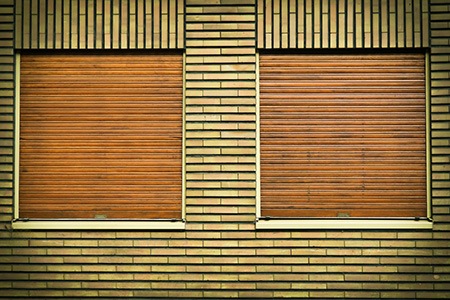 Shutter types made of wood are the most popular because the wood was the initial material used for making window shutters in the classical era. You can even get them in the board and batten style that evokes the old days.
They are also the most expensive shutters due to their aesthetics and durability. The wooden textures on these shutters are remarkable and can easily enrich the beauty of any room they are installed in.
These shutter styles are compatible with paints and stains. Users can get whatever color they want, even matching the room's color for better decoration. Make sure you use any types of levels when installing these to ensure you hang them straight.
As these types of window shutters are made of wood, the carpenters can easily shape and customize them to match the owner's style. Something that can't be done with vinyl.
Composite Shutters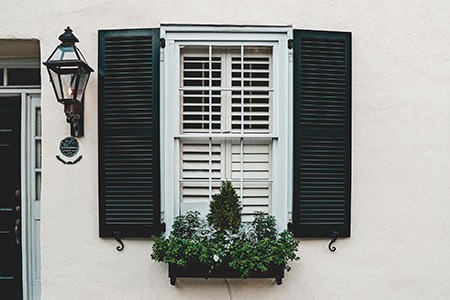 These shutter designs are a hybrid of vinyl PVC and wood. The inside is made of wood, and the outside is vinyl.
Additionally, the natural and elegant-looking wooden textures of wood shutters and the weather resistance of vinyl shutters are just one installation away.
Well, of course, the wooden textures won't look as authentic wood would. Composite shutters are less expensive than wood shutters.
The outlooks and durability of wood and the moisture/weather resistance of vinyl are available in it at half the cost.
Types of Shutters to Enhance & Guard Your Windows
Until now, shutters have been the main choice right after windows from Queen Elizabeth I's era. It's a small investment for long-term privacy and other stuff.
By installing shutters, one can control what happens to their room or what the passers-by see. Yes, controlling light, noise, and privacy is that easy.
The world of shutters is very diverse and confusing as people introduce new types every year. No matter how many different types of shutters exist, the ones we talked about here are all that shutter enthusiasts need to know.
You'll Also Enjoy: