21 Types of Wood Siding for a Refined Home Exterior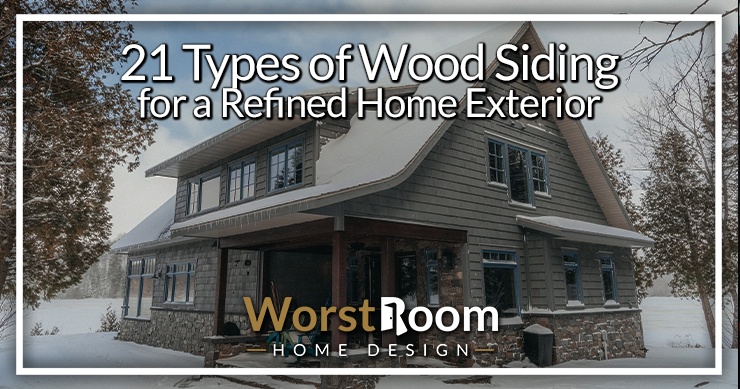 A wood house has a vintage look about it. Even from the exterior, it radiates a warm and friendly environment. When planning for a new home or renovating the old ones, wood siding can make a distinctive difference. There are different types of wood siding available from which you can choose your favorite one.
Although different materials, such as cement, bricks, metal, or vinyl, are used for outdoor projects, wood cladding is the most popular due to its natural beauty and comparatively low cost. We'll go through the diversity of wood types in this article to help you choose the ideal one for you.
Depending on two main factors, wood siding can be categorized, one is according to the material, and the other is according to style. Let's learn the best options for wood siding in terms of substance and aesthetics.
12+ Types of Wood Siding by Material
If we want to categorize wood siding according to the actual wood used, there are ten popular wood types of siding available. They are…
Redwood Siding
Redwood trees come in a wide variety of types and sizes. Sequoia or big trees are other names for them. One of the most unique features is its amber-red texture which is impossible to replace with any other wood.
It has a high level of tolerance and longevity in a variety of climates. The wood is insect-resistant and requires little upkeep to maintain its color. You don't want to be dealing with any types of termites, attracting them to your house.
Remember that termites are attracted to lights, so even with this resistant wood, if you have exterior lights you may attract enough of them to one area to still ultimately cause a problem. Just check in occassionally.
Wood shrinks naturally as a result of the climate and temperature. Redwood can withstand shrinkage even when only lightly coated.
Pine Fir Siding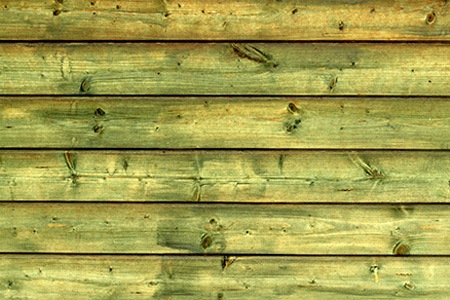 Pine Fir is one of the most commonly used wood siding materials, so much so it has its own acronym in the industry, known as SPF or "Spruce-Pine-Fir", when combined with spruce (below). It's a combination of:
Englemann Spruce
Lodgepole Pine
Subalpine Fir
It's thought of as dimensionally stable and since it's a softwood it's less expensive. The color of this wood is usually white or yellowish. It is easier to coat and varnish, and it usually yields a smooth surface.
The problem with pine fir is the irregularities in its size, as most of them are very small, and it is hard to cover a whole wall with a single plank. This softwood is easier to find, and the cost is also on the lower side.
Spruce Siding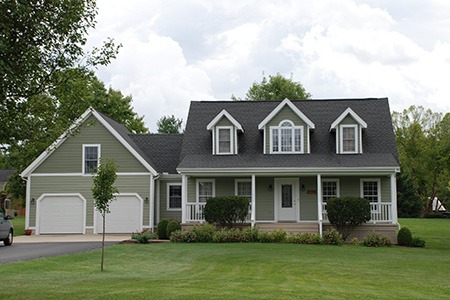 Spruce wood is also a member of the pine tree family. It is easier to find on the east coast of the United States than on the west coast.
Because of their similarities to pine trees, they are called brothers. The wood type of spruce is also softwood. Though this wood is inexpensive, it takes a lot of effort and money to maintain it.
The main reason for the costly maintenance is that it cannot resist moisture and rots very easily. Spruce is mostly used for board siding and clapboards.
Siberian Larch Siding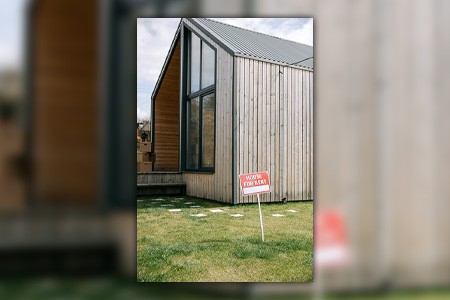 Siberian larch wood is becoming increasingly scarce. As this one is hard to find in nature, the price of this wood is quite high.
This particular wood is very durable and is very slow to decay. Because of its density, it doesn't face any problems in moist climates.
These types of wood siding for houses have a natural color and a smooth finish that makes it appropriate for the wood cladding style.
Charred Wood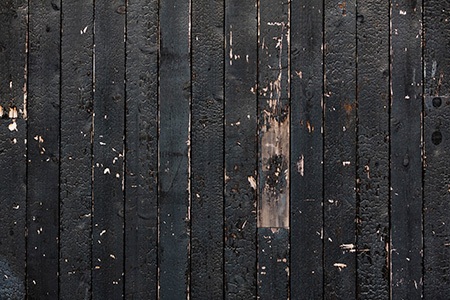 Another name for charred wood is burned wood or "shou sugi ban" or "yakisugi" in Japanese. The charring process is complicated and needs experts to achieve the best result.
It starts with applying an open flame to a wood plank to generate a minor char along with the board's surface. This process doesn't weaken its strength.
It helps keep insects and harmful bacteria away and makes it waterproof. The charred wood can be expected to last for almost a hundred years.
Cypress Wood Siding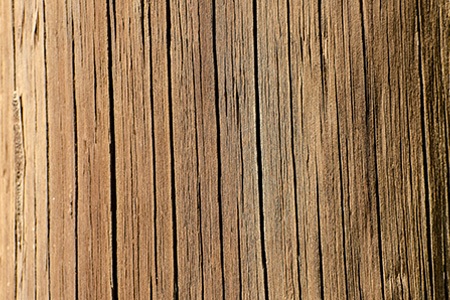 Cypress is often equated to durability since it's a hardwood. But it's such a hardwood that many siding boards sold today are reclaimed from homes that are over 100 years old (or multiples of that). It was even used to route water and to build water reservoirs in early American history.
This type of wood can resist rot and naturally repels certain insects. Despite how dense the wood is (and the beauty of the resulting wood grain) the boards remain fairly light weight.
It's a difficult task to grow and mill Cypress wood, which is why re-using older boards happens a lot, too. You won't see this often these days due to the associated costs, which could make your home look pretty unique.
Oak Wood Siding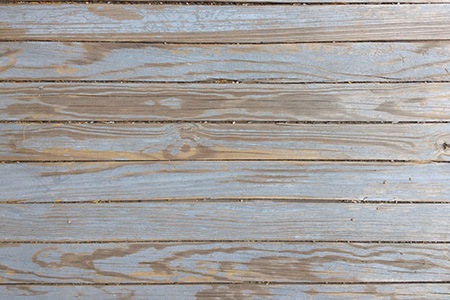 Oakwood comes in a variety of colors. The most common ones are white, red, pinkish, light beige, etc.
The unique grains of the oak wood would make it water-resistant. For a luxurious outlook, its uneven texture and straight grains are responsible. There are sixty-plus varieties of oak wood found in the US.
Oakwood is not always a great option as exterior wood siding types, as it adds a lot of weight to the structure and can fade quickly under direct sunlight.
Ash Wood Siding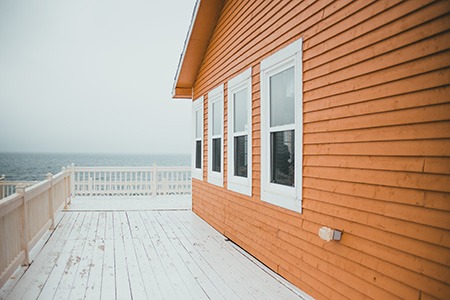 Ashwood has open pores that allow it to give a smooth finish. This is among the hardwood types. Though it has marked its place as being extremely durable, maintenance is quite difficult.
In damp conditions, these types of wood siding can rot quite easily. The price varies from time to time. That's why it gets unpredictable to ensure a fixed rate.
Fir Wood Siding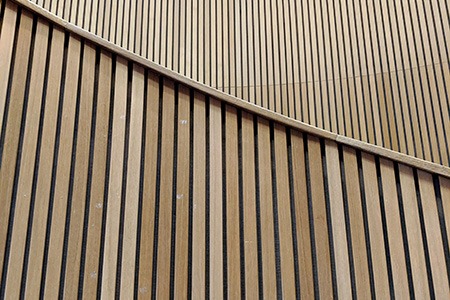 Another budget-friendly wood like pine or spruce is fir wood. It is also a type of softwood. The smooth finish and the long wood planks will reduce your labor costs.
Fir wood is easy to install and gives a fantastic finish to wood lapping projects. The cost is also quite reasonable, but the maintenance is high for this type of wood.
Cedar Siding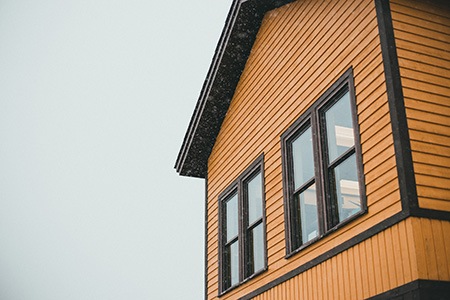 Cedarwood is also a very durable wood, which can last for over 50 years. It can hold up against harmful elements and has fewer splits.
This wood has swelling resistant quality. That's why it is seen in roof tiles more often. Cedar is a costly wood for wood siding and as one of the types of wood fences, yet it remains popular for both thanks to the durability.
Engineered Wood Siding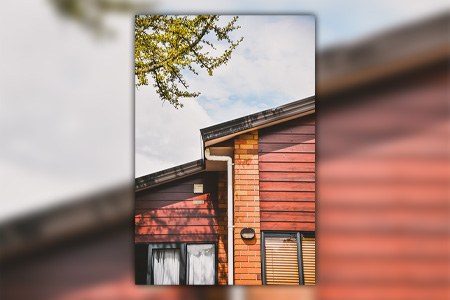 Engineered wood siding for house exteriors is a type of wood made in a research lab. It is a man-made alternative to natural wood. This one is produced by doing all sorts of research, so it is durable and resistant to all harmful elements. Engineered wood is also water-resistant and can survive in any climate.
Wood Fiber Cement Siding
In wood fiber cement siding, real wood is used to extract the cellulose fibers which are then combined with water, sand, and cement. It's poured into molds that will feature the typical texture and even show the types of wood grain patterns found in completely real wood.
What's nice here is you get amazing durability. Insects can't harm it as easily (or at all) and you don't have to worry about fire as the fire resistance rating is really high. But as you can imagine, over time these brittle boards can develop cracks that propagate and the keen eye will notice it's not real wood.
More Types of Wood Siding by Material
You won't be surprised to learn that basically any wood can and has been used for wood siding. I want to mention those just so you know they're out there, though they may not be the best options.
Douglas Fir
Tatajuba
Accoya
Iroko
Garapa
Massaranduba
Cumaru
Thermowood
Thermowood isn't really a type of wood so much as a way of treating it with heat and steam to impregnate the fibers and make it more insect and weather resistant. The availability of some of these wood siding options may be tricky depending on where the trees are grown and processed.
9 Types of Wood Siding by Style
There are nine different types of wood siding for houses, depending on the style. Let's have a look at these wood siding styles. Many of these can be installed vertically, horizontally, and even diagonally.
Drop Chanel Wood Siding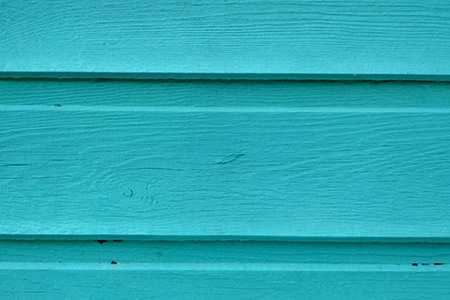 The drop channel wood siding is also known as "German Lap" or "Cove Siding". In drop-channel siding, a plank's long edge is milled down to be much narrower than the remainder of the board.
A little groove is cut on the bottom of the board on the opposite long edge. This displays the board's sculpturing without generating a ledge for water to bead on.
Tongue-and-Groove Siding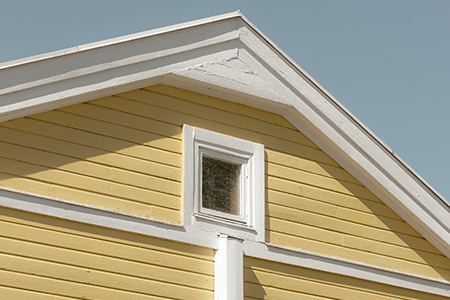 Tongue-and-groove siding can be installed in any direction: vertically, horizontally, or diagonally. It comes in two cuts: rough and smooth, and it's constructed of either clear or knotty pine.
Individual boards have a groove on one long edge, and a tongue on the other long edge milled into them in this type of siding. To form a smooth surface, tongue-and-groove boards interlock. The techniques of construction make it the most durable.
Individual boards have a groove on one long edge, and a tongue on the other long edge milled into them. To form a smooth surface, tongue-and-groove boards interlock.
Split Log Siding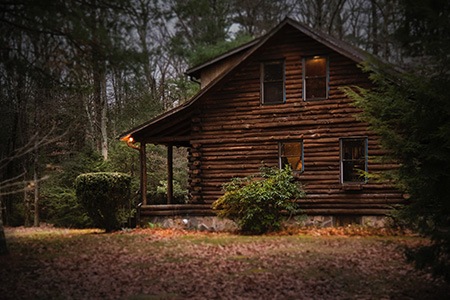 The wood must be sawed with the natural bark still attached in split log style. The prepared wall is then joined to this part. It appears that these are solid logs. These boards must be dried before installation to avoid siding failure due to shrinkage.
Shingle Siding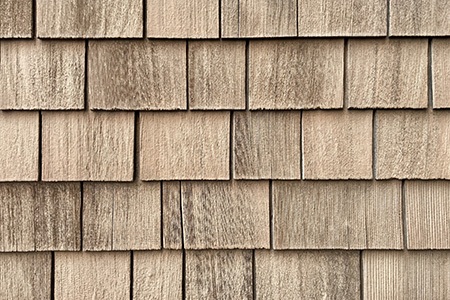 Shingle siding is one of the easiest sidings to install. Their consistency and smoothness make them very popular.
These wood siding styles can be made from any kind of wood. Painting the wood shingle siding with a historic color will create an antique look.
Lap Siding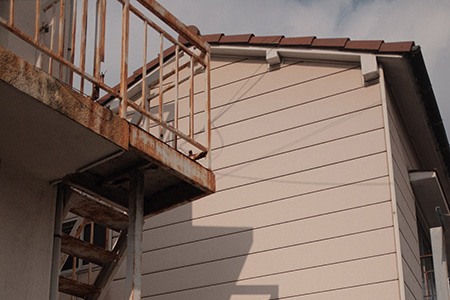 Bevel or clapboard siding are also familiar terms for lap siding. The name "lap siding" originated as the contractor had to overlap the boards, starting with the first one placed at the bottom of the wall.
Because there are no corners to hold and absorb rainwater, these types of wood siding for houses shed water effectively. Its structure becomes stronger by overlapping the sidings.
Board-and-Batten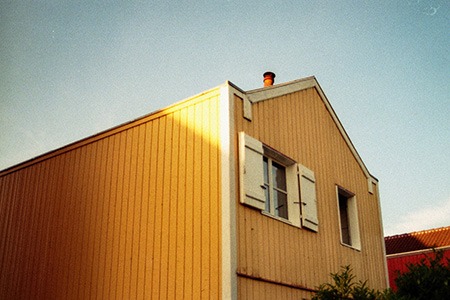 Board-and-batten is a traditional style. This style is mostly used on farms to complete barns and other buildings. It is installed vertically and is made out of large boards that are evenly spaced and covered with a batten.
A batten is a thin piece of wood. The planks can expand and compress more with this kind of attachment.
Shake Siding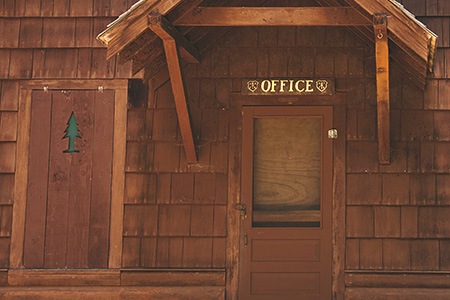 Shake siding has a rustic look that is very appealing. Though they look like shingles, they are stronger, thicker, and longer-lasting.
On this siding, different lengths of shakes are attached to the coating, starting from the bottom side. Then goes up by overlapping the previous layer. Redwood and cedar are the most commonly used woods for shake siding.
Shiplap Siding
The defining feature of shiplap that works so well as exterior wood siding types is that the bottom of the higher board is overlapped over the top of the lower board (just like how shingles on a roof work). This allows water to flow down to the ground without ever finding its way behind the siding boards.
You'll never get snow or rain or even wind blowing behind the siding, and the design gives plenty of room for the natural contraction and expansion of the boards and the home in general as the temperature changes. This is a classic style that always looks charming, though if you can't swing it for whatever reason you can explore some of the alternatives to shiplap that we've covered, too.
Panels Siding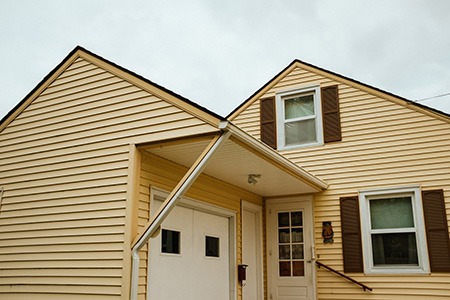 When we mention the word "panels", we mean big panels. These wooden siding panels are your typical 8 feet in length but can be as wide as 4 feet. This keeps labor costs down, manufacturing costs down, and even shipping is easier.
The best part is this wood siding for house exteriors is easy to install and the entire home gets covered quickly due to their size. You can find these made from many types of wood though their size tends to mean you'll be dealing with plywood, fiber cement, or engineered wood. That makes sense.
These wood siding styles are a more modern looking design where you'll likely want to paint or stain the exterior. But when done right it looks pretty refined and amazing. I'd go for this if you have a larger home with large flat sides. Otherwise it's kind of a waste.
Types of Wood Siding for the Perfect Exterior
Properly maintained wood siding can be serviceable for a very long time. The availability of so many types of wood siding can make anyone confused.
We will promptly suggest that you contact a local specialist and discuss the best way to install wood siding for your climate.
Remember, if you want your siding to be at its best for many years, whenever the finish fades due to the sun's heat or moisture turning to mold or mildew, it will need regular power cleaning, staining, and sealing. To maintain good upkeep, don't overlook any unusual activity on any of your different types of wood siding.
You'll Also Enjoy: