14 Types of Siding for Houses To Protect & Impress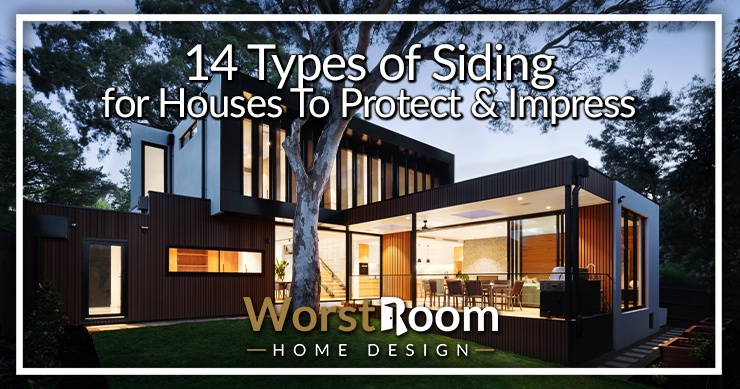 The different types of siding isn't just about aesthetics, but about protecting your main investment which is your home, or apartment complex, or office building, etc.
Every 20 or 30 years, your home is going to need some maintenance work. That is roughly once every generation. And if you do a good job, it will last another 30 years.
Now, we are not here to help you out with the interiors but on the outside, siding work is one of the most crucial activities. When it comes to home exteriors, there are a ton of options.
A lot of people consider this to be a quick paint job. But the outside of your home is actually the first thing people see and it also takes the hit from extreme weather.
14 Types of Siding
Now you have two reasons to want to do choose the right house siding types. So let's figure out what works best for your home.
Vinyl Siding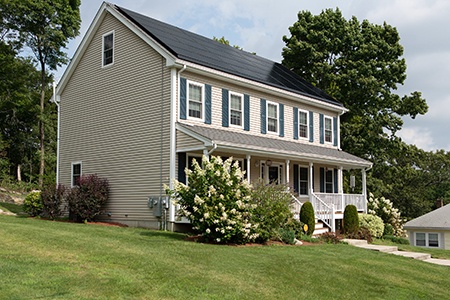 This is quite popular a choice because everyone is familiar with it. And that knowledge makes it a safe choice for them. It's also an affordable choice of siding even if it is not as durable as some of the other options. We will get to that in a minute.
It comes in many colors, styles and textures like horizontal and vertical panels along with wood shake styles. That is why a lot of people are drawn to it.
Now, vinyl siding costs about three to eight dollars per square foot and is also easy to maintain. So, it lasts for about half a century unless there is damage from hail.
Natural Wood Siding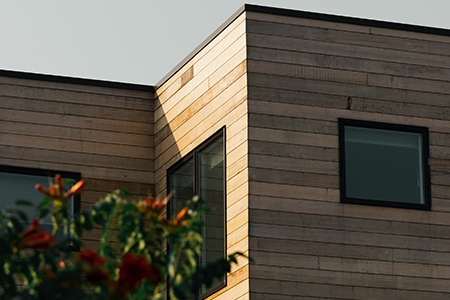 You can use other materials to replicate the look of all the various types of wood siding but more often than not, you will find that only natural wood can really make that happen. Real wood shingles are a popular choice in the west because of their texture and curb appeal.
They can be expensive but there are benefits to it, like being able to easily paint on the outside of the house. Staining is also an easy job and adds to the look.
Now to the cons. Being expensive is the first and obvious one. But you also need to put in some work to maintain natural wood. If you have not used cedar, you are looking at certain types of paint or stain jobs once every five to seven years.
You must also remember that all types of termites and bugs are a problem with wood types of house siding which means you must keep an eye on holes and indicators of chewing.
Although, those issues are easy to take care of. Trapped water or moisture can also create rot and which requires a professional to tear down the area and replace it in full.
But wood siding comes in many styles, finish and textures. It is likely to cost three to 14 dollars per square foot and needs a stain or paint finish.
Manufactured Wood Siding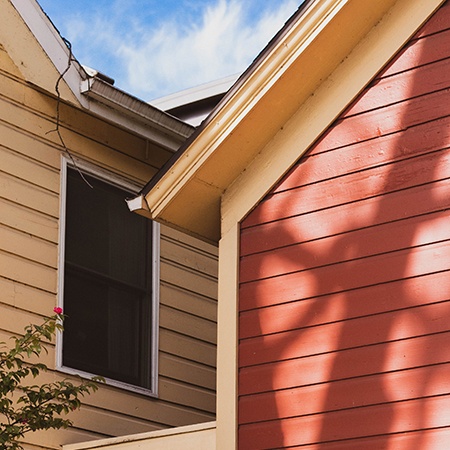 Obviously, there is more than one kind of wood which means you can opt for cheaper options without compromising on the look.
If you pick wood sidings like engineered wood or cedar shakes, they will age gracefully and last you for a century. They are cheaper than natural wood and look just the same. But, of course, there are pitfalls.
While the likes of cedar are easy to maintain, they are prone to damage due to moisture. You can expect molding and mildew if there is moisture behind the siding.
If you can take care of that, board, batten or slate look beautiful and engineered wood, made of a blend of materials, looks quite real. In my opinion these types of house siding match perfectly with a mansard roof.
And although you cannot paint or stain it, it lasts 20 to 30 years and you don't have to worry about it sitting in a landfill for decades when you are done. There are types you can paint that come at a premium like LP SmartSide, for instance.
Composite Siding
Composite siding is extremely durable and among the most modern types of siding available. It does come in fewer colors, but you can also paint them as you wish.
They're so durable in fact that they come with a "length of ownership" warranty. This composite can be made from a variety of materials, such as crushed concrete, polymers, resins, and wood.
After being heated and chemically treated, you're not going to find a more sturdy or long-lasting option, except maybe steel, except that can be noisy in the rain.
Wood Log & Steel Log Siding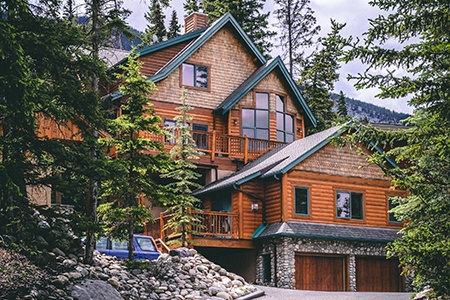 Everyone is familiar with the log cabin style of house. What many aren't aware of is that you can achieve that look on the exterior with wood log siding, which are thinner slices of wood that can be attached to the home to take on the appearance of a log cabin.
But there's also the newer steel log siding, which is manufactured from steel, then rounded, pressed, and painted to take on the look of log cabin exteriors. The benefit is the very high durability and low maintenance. The most you'll want to do is paint them a decade or more later.
Fiber Cement Siding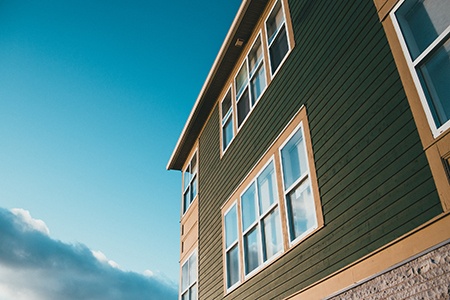 This one is very similar to natural wood when it is done right. It is very durable and can last about 50 years. At about 10 dollars per square foot, it is also a bit expensive.
On the bright side, fiber cement siding does not demand too much maintenance. It also does not rot and is not prone to damage by insects. These are pretty easy types of siding to deal with, as long as you don't have kids damaging it.
Metal Siding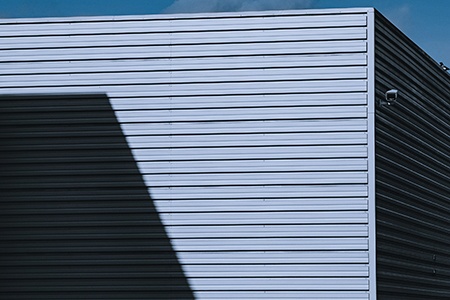 Whether it is panels, strips or shingles, metal is a good option. This is easy to maintain and is resistant to fire and bugs. That is probably why the demand for metal siding for residential spaces has been going up over time.
Metal siding is also durable and can stand the test of time. It is also completely recyclable which makes it an eco-friendly choice. Toss it under the gambrel roof of your barn and you've got a structure that will last forever.
As a homeowner, you also do not have to worry about rodents or mold and it can imitate any other type of siding with the benefit of a long life. But not all that glitters is gold. That principle applies to the metal siding as well.
This is an expensive endeavor upfront and costs three to six dollars per square foot. Uncoated steel sells for four to eight dollars per square foot. But both steel and aluminum are prone to denting. If you live in a coastal area, you can expect rust too.
Insulated Siding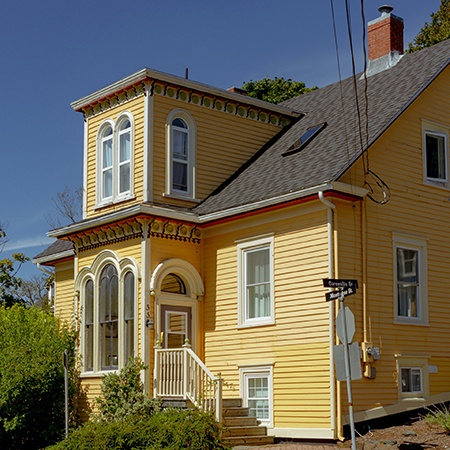 This is another type of vinyl siding except it has an insulating layer made of expanded polystyrene foam, also known as EPS. This keeps it closer to your home and hence holds air better.
Many homeowners have said that their energy efficiency went up by about 20 percent because of the insulated siding.
The way it is done is that the insulated layer is built into the ridge of the panel which ultimately secures the temperature of the structure.
Insulated sidings are also more durable which means you do not have to worry about repairs and replacements. These also come in a range of colors. So, that is a bonus.
Stucco Siding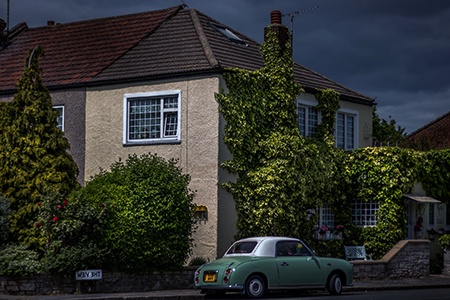 Now, not all types of siding are based on solid materials on the outside of the structure. So, here is an alternate option that starts as a paste and dries into a firm surface.
Stucco is made of lime or sand and cement and is available in a ton of colors. Most types of stucco don't do well with moisture but that's why they're a popular choice in Southwest USA where the climate is drier. It is easily cleaned with a pressure washer.
Brick Siding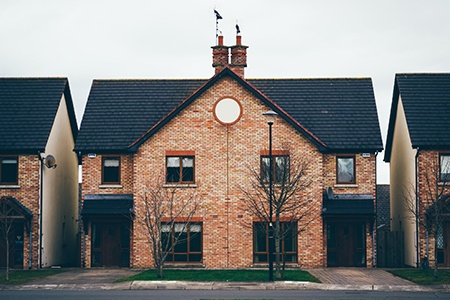 This is another siding option that comes in many colors. It is also a bit expensive depending on the size of the structure but it is easy to maintain and is extremely durable. Brick sidings are known to last longer than a lifetime. They are also really pretty and resistant to fire.
Brick sidings are also great for temperature control and are ageless beauties. While brick is more popular as a building material, you can use brick siding panels for a cool appearance. It is made of clay and shale which keeps it going for a long time.
Bricks are also very eco-friendly and can be reused. This kind of siding also comes with certain landscaping advantages. However, there are a few disadvantages.
Bricks are great in terms of durability but the mortar in between can get damaged after prolonged exposure to harsh climate. And that can be an expensive job that might require attention once every few years.
You'll want to have this installed by a professional team that's equipped with the right types of saws and types of chisels and the experience to use them safely.
Concrete Siding
This is a material that is best known for its strength and durability. It is also one of the most energy-efficient options, perhaps next to insulated sidings.
But it is one of the most expensive types of siding for homes. So, that is something to mull over when considering the concrete alternatives.
Stone Siding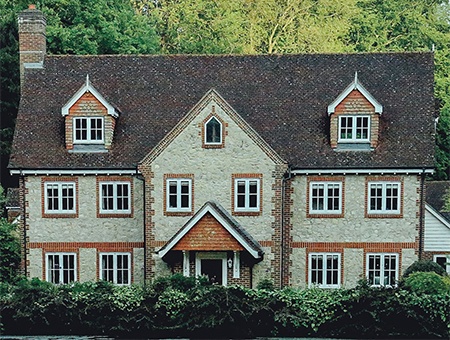 Then there is another very popular type of siding. Stone siding often includes flagstone, lime, granite, or slate.
As you probably know, this is not a cheap option either and you will absolutely have to call in a professional for the installation. However, remember that it does not really need a lot of maintenance and it will last a lifetime.
You will also have a great-looking house. So, if you can afford it, this really is an excellent choice.
Stone Veneer Siding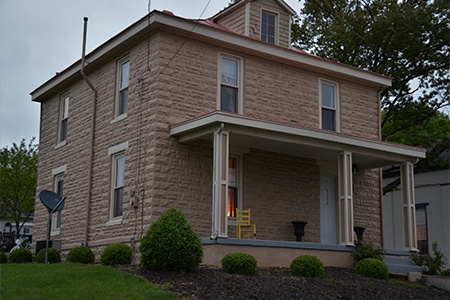 Of course, you can use "real" stone like with the old house siding types above, or you can opt for the cheaper stone veneer siding. It looks just like the real thing, other than being obviously thinner.
Estimating natural stone siding to cost between $17 to $20 per square foot, the savings for stone veneer are astronomical at between $5 to $10 per square foot. Like anything else, tack on labor for installation as well.
What's nice is the look when mixed with stucco or wood shingle siding. It doesn't require maintenance really, can be pressure washed, and is quite elegant.
Glass Siding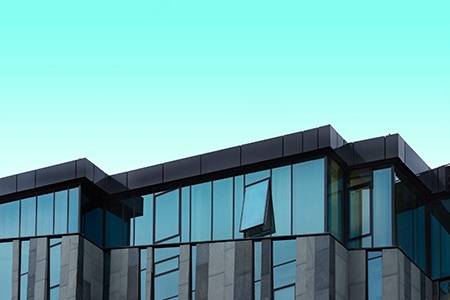 This is for folks who are all about luxury and elegance when it comes to their homes, be that interior or exterior. It is not just a pretty option but also a rather unique one.
If you can afford it and can deal with the fact that it involves a lot of constant window cleaning, you will be making a pretty good choice. You'll just want to learn all about securing a sliding glass door since you'll have a ton of them.
Types of Siding for Every Home & Environment
Home siding is all about protecting your home from external dangers (including and especially those caused by the weather) and to make it look as aesthetically pleasing as possible.
The material you choose must be a good balance between the two. Compromising one for the other will leave you with a ton of repairs or a house that looks unappetizing.
The one area where siding fails you is water penetration. If you choose beauty over functionality, you will risk water entering your home through the roof, windows and any other weak spot.
If it leads to mold, that is still the least of your worries. Water penetration often comprises the structural integrity of any place and that leads to a bigger bill and maybe even some danger.
Take your local weather into account and pick one of the types of siding that can expand and contract with the temperatures. Good luck!
You'll Also Enjoy: