13 Types of Toilet Flanges to Seal & Stop the Leakage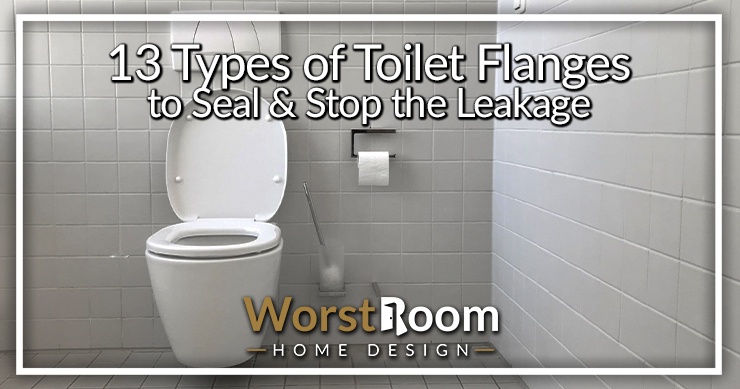 The plumbing material we install to connect the toilet to the drainpipe is one of the types of toilet flanges. In some places, it is known as a closet flange as well. It's the connecting equipment that passes the toilet waste into the sewerage system through the drain line.
Toilet flanges secure the toilet to the finishing floor. Any trouble during installation or a bad toilet flange may cause leakage in your toilet. There are so many different types of toilet flanges available on the market. But choosing what suits your home is critical.
Whether you're building a new house or renovating an old one, a well-equipped toilet can save you a fortune from any hazardous situation.
13 Types of Toilet Flanges
The types of toilet flanges are as many as the types of toilet seats. Let's learn about them in this article. Once you know the flange you need, the rest is easy, including setting the toilet flange height.
Brass Toilet Flanges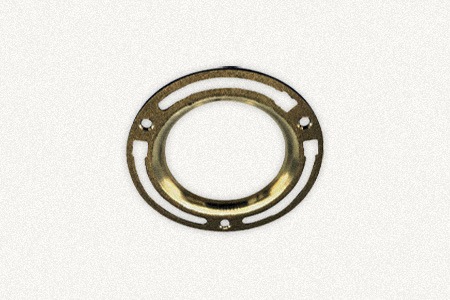 The toilet flanges that are made of brass are called brass toilet flanges. Brass is not a metal that you can find naturally. It is mainly a mix of copper and zinc with some other elements.
This material is sturdy and durable. Not only that, but brass is also corrosion-resistant, weather-resistant, and heat-resistant. This will be a long-lasting flange that stops leaking like toilet flappers stop water from leaking out of the tank.
And when it comes to the brass toilet flanges, they surely have all the goodness of brass. Aside from the benefits, brass toilet flanges are quite heavy due to the material.
Another trait of these toilet flanges is that they might oxidize with exposure to air. Now let's talk about the shapes and sizes. The three main shapes and sizes of brass toilet flanges are deep-seal flanges, regular flanges, and offset flanges.
These toilet flange types can come in a regular round shape or an elbow joint shape. The price of brass toilet flanges varies depending on the size. Compared to the other toilet flanges, this one is the most expensive one.
Plastic (PVC & ABS) Toilet Flanges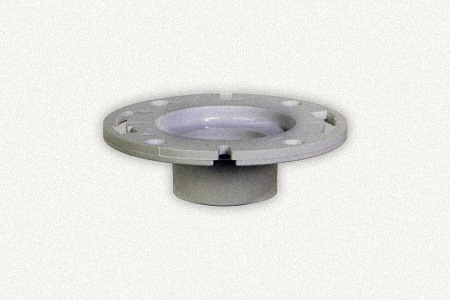 The plastic toilet flanges come in two varieties depending on the raw material. One is made of PVC (Polyvinyl Chloride) and the other is ABS or Acrylonitrile Butadiene Styrene.
The main difference between the PVC toilet flange and the ABS toilet flange is the BPA. ABS toilet flanges have BPA in them, where PVC doesn't.
BPA is a chemical compound known as bisphenol-A. This material strengthens the product, making it more durable. As PVC doesn't have BPA, it is a bit cheaper than the ABS ones. Though ABS ones are more durable than PVC ones, PVC toilet flanges are flexible.
Despite some differences, they are equally chemical and water-resistant. Both the plastic flanges come in two sizes. The opening might have a metal or plastic ring in it.
As it is a durable one and the cost is quite budget-friendly, we see these plastic flanges in both residential and commercial places. Just don't go crazy with whatever types of toilet plungers you'll use when the time comes. As with any flanges, too much movement and pressure can be bad news.
Stainless Steel Toilet Flanges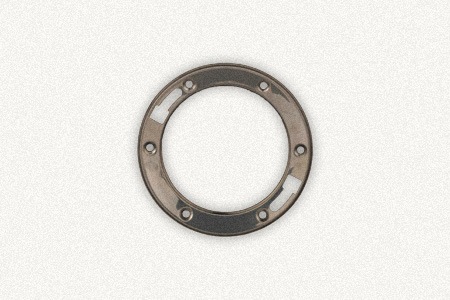 Stainless steel is best known for its rust less quality. A minimum of 11% chromium is needed to make the iron rust-free. The most popular stainless steel is SAE 304 stainless steel.
A stainless-steel toilet flange doesn't always have a full body consisting of stainless steel. Many have plastic or metallic body with stainless steel tops on them, much like stainless steel types of toilets do.
These types of toilet flanges prevent rust even in extreme conditions. And as for product durability, this one is immensely durable. Because of the stainless steel, this one is pricier than the plastic ones. Yet the price is still in an affordable range.
Cast Iron Toilet Flanges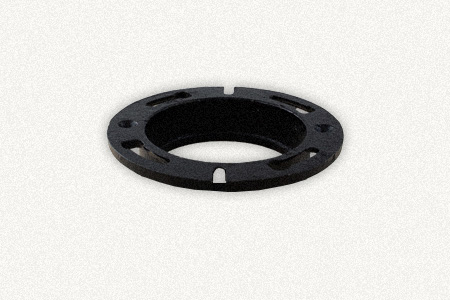 Unlike other toilet flanges, cast-iron toilet flanges are suitable only for cast-iron pipes. Cast iron is a robust material that makes the toilet flange durable and hefty. It's a one-of-a-kind mix of cast iron pipe and cast iron toilet flange.
To install it, the drainpipe should stay lower than the sub-floor. The reason is that these flanges have an extended part that needs space to settle.
And if the cast iron toilet flange is damaged, there is always a chance of repair instead of buying a new one. Although it is renowned for being among the strongest, it is prone to rust.
Copper Toilet Flanges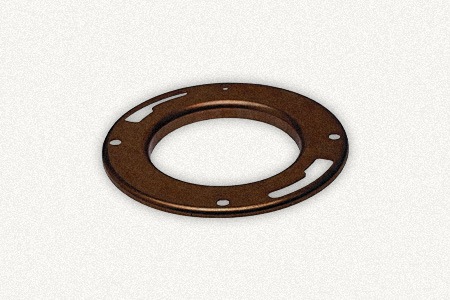 There are two types of copper toilet flanges. One is soft copper flanges, and the other is hard copper flanges. Hard copper flanges are usually rigid and need an elbow joint to fit into the drainpipe.
Where soft copper flanges are more flexible and easier to install. As a chemical material, copper is of the utmost corrosion resistance and durability as well. The pricing is neither expensive nor cheap.
Aluminum Toilet Flanges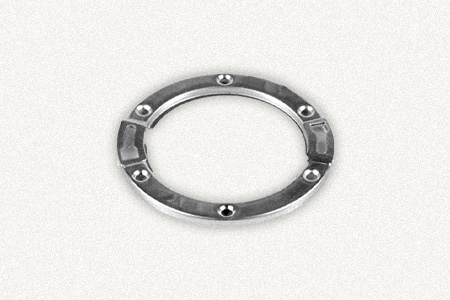 Aluminum toilet flanges are the lightest of all. Two types of aluminum are used to make aluminum toilet flanges. The first is made of pure aluminum (1100), and the second is made of adulterated aluminum (3003 or 6061 aluminum that has a mix of copper, zinc, and magnesium).
Among these two types, unadulterated aluminum or pure aluminum flanges have more corrosion resistance. However, tainted aluminum flanges are stronger and harder than pure aluminum flanges.
Push-Tite Toilet Flanges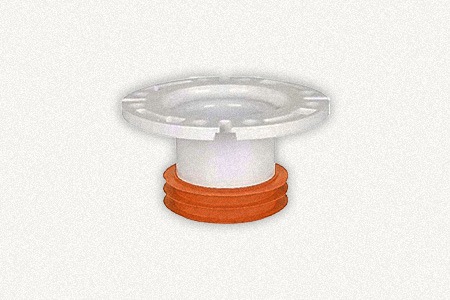 The Push-Tite toilet flanges have the simplest functions to install. The material of this one is usually a PVC body with a rubber gasket.
Note that the rubber gasket doesn't work like typical rubber ones. It is made of a specially engineered elastomer that makes the gasket heat and chemical resistant.
The reason behind the easiest installation is the rubber gasket. It doesn't need any glue or adhesive to attach to the drainpipe.
Simply push it down, and the gasket will automatically seal with the drainpipe. After settling it with the drainpipe, screw it up to secure it in place. When you install the toilet, go ahead and take the opportunity to level the toilet with shims so it doesn't rock when used.
Spigot Flanges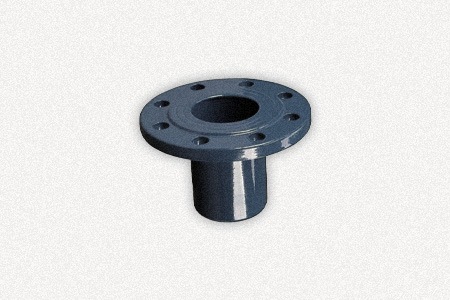 The spigot flange is designed to fit into the PVC fitting. When you push the flange into the hub, it needs adhesive types of glue or cement to secure it to the drainpipe. The size of the spigot ring should be determined according to the PVC set.
Slip Flanges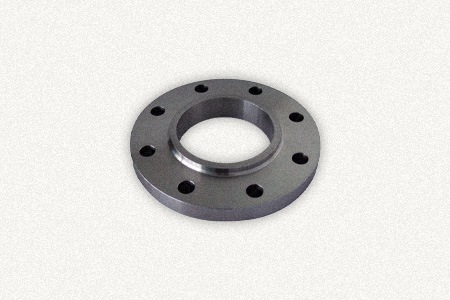 Unlike the spigot types of toilet flanges, slip flanges sit over the PVC fitting. This one also needs a PVC fitting for installation. Once it's all set up, the waste can head on to whatever types of septic systems or to the sewers without any leaking.
The slip flanges come in two styles. It can be a one-piece set or a two-piece set. The two-piece set is called van stone. After setting up, you need to glue it with the cement.
Threaded Flanges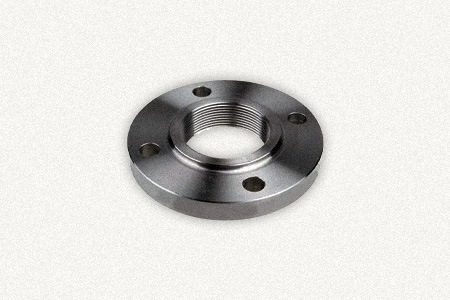 The threaded flanges have a male and a female thread. Both the threads are screwed to each other without adding any adhesive or cement. Not only that, no welding is required to complete this process.
Temperature plays a vital role in these toilet flange types. If there's a vastly fluctuating temperature, it doesn't work so well. That shouldn't be a problem indoors in a home or business establishment, though.
Blank Flanges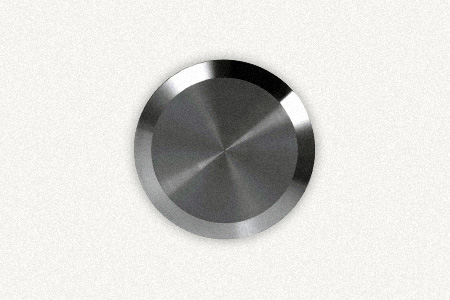 The blank flange is a valve that seals the end of the pipe and turns off the flow through the pipeline. It doesn't have any bore. This one has a PTFE disc that can be flat face or raised face.
3" Toilet Flanges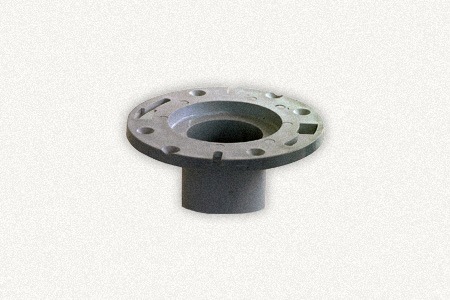 A 3" toilet flange has exactly a three-inch measurement on both ends of the flange. To be precise, the top and bottom parts need to have the same width.
A three-inch-wide pipe is required to install the flange. Three-inch toilet flanges are the most common application for schedule 40 DWV pipe. As long as you have the perfect pipeline, the installation is simple.
4" x 3" Toilet Flanges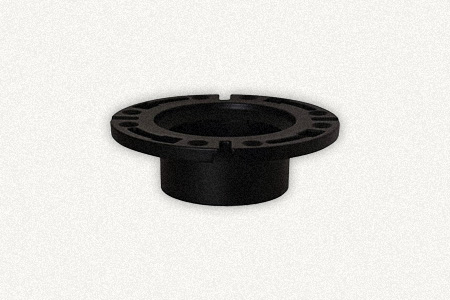 The 4″ x 3″ toilet flange is one of the most common toilet flanges. This size is considered the standard size of toilet flanges.
The top opening is four inches wide, and the bottom is three inches wide. As the bottom side is three inches wide, a schedule 40 pipe is required to install the flange.
Types of Toilet Flanges Built Specifically for Your Model
No one wants to keep changing their toilet hardware frequently. A messy toilet is the last thing you want to encounter.
Although if you install the right product, the toilet flange types won't give you a hard time. But a poor choice or improper installation can cost you both your money and time.
That's why your knowledge of the tools will surely save you from trouble. Our listing of different types of toilet flanges will give you basic information about the product that you might find helpful.
You'll Also Enjoy: