19 Types of Towels for Every Use in Every Room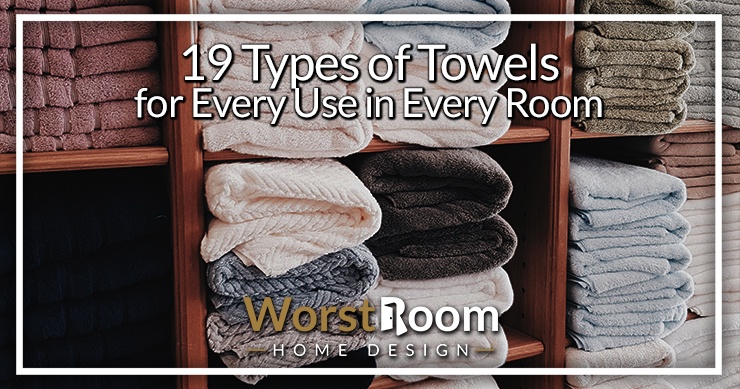 Types of towels differ depending on their intended use. People, on the other hand, rarely get it right. Moreover, if you want a more enjoyable lifestyle, there is no alternative to maintaining the various kinds of towels for different purposes.
When you use a good-quality towel, you will love how you feel about it. The material is the key to making it comfortable for your skin. Mostly pure cotton towels are the best for avoiding any skin irritation.
You might think of it as a luxury, but using towels for the right purpose is necessary for the overall hygiene of you and your home. There are many different types of towels. We have listed the must-haves for you. Let's get into the article without wasting your time.
19 Types of Towels
Aside from cotton towels, various types of towel materials are used to make towels nowadays. They can be made from a cotton-polyester blend, bamboo, linen, microfibers, rayon, etc. Let's explore the different varieties of towels.
Bath Towel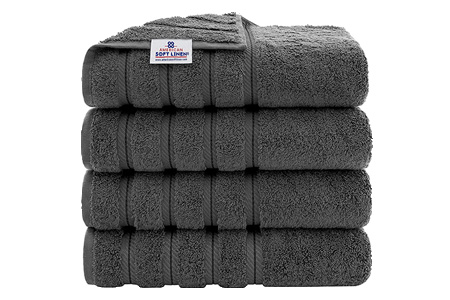 A bath towel is a towel we use to dry our bodies after taking a shower or bath. They are not the longest towels. The standard size for a bath towel is 70 cm x 135 cm, though there are different towel sizes.
The size might be different in different regions around the world. Because we need to use bath towels more, selecting the proper material is essential. Bath towels take a long time to dry since they must be saturated with a significant amount of water.
Cotton towels, linen towels, and microfiber towels are the best among all the different types of bath towels as they soak perfectly and dry off faster. We're all familiar with these. We dry off with them and struggle to find a place to hang them while wet in our bathrooms.
Bath Sheets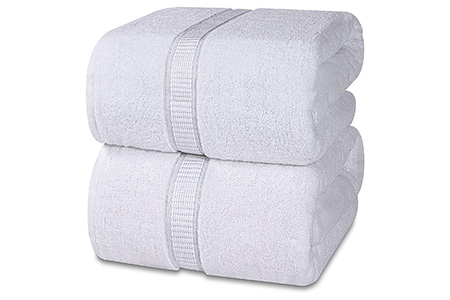 Bath sheets are considerably larger than bath towels. The bath sheet measures 100 cm by 160 cm in size. If you wish to cover your body with a towel, bath sheets are preferable to bath towels.
The bath sheets with synthetic material might look fancier than the cotton ones. But cotton bath sheets are unbeatable for comforting you.
Cotton bath linens are more popular than the other towel types in terms of types of towel materials. Bath sheets are a good fit for adults to drape around their bodies.
Hand Towel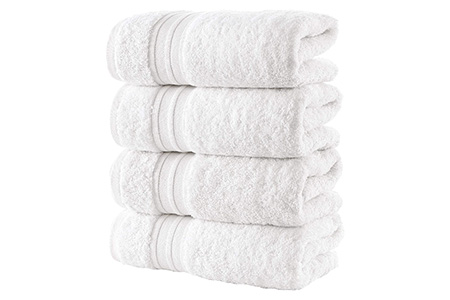 From the name, we can guess the use of a hand towel. It is smaller in size, and the size comes in at 50 cm x 100 cm. Usually, we hang it beside a washbasin or in the guest bathroom to dry our hands after freshening up.
Hand towels are thicker than the other towels. The quicker it dries up your hand, the better. The hand towels need frequent washing or changing to maintain better hygiene.
Wash Cloth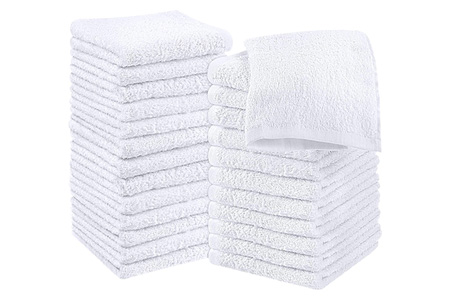 A wash cloth (as you likely know) is a small towel meant to scrub and clean your skin without being too abrasive, using all types of soap to get the job done. They can be used for cleaning kitchen surfaces, too, for example.
The defining feature is that they're usually around 12x12 inches or even 13x13 inches but never larger. You'll find these types of towels typically constructed from all cotton or a cotton-polyester blend.
Though these days you can find these different types of bath towels made of other synthetics or even bamboo fibers. The important thing is that they're durable as they'll go through much use and many cycles in the washer and dryer.
Kitchen Towel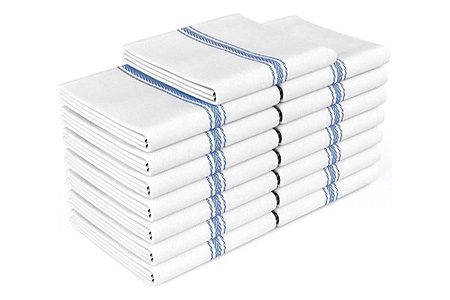 Kitchen towels are one of the most important pieces of equipment in the kitchen. The uses of kitchen towels are many. It serves multiple purposes, like decorative kitchen towels, being a drying material for wet utensils, etc.
Nowadays, thin paper towels are also used as kitchen towels. Kitchen towels are usually made in a smaller size, like a handkerchief. You can hang it on the handle of your oven or on a rack near the sink. In some places, kitchen towels are also known as "chef's towels."
Tea Towel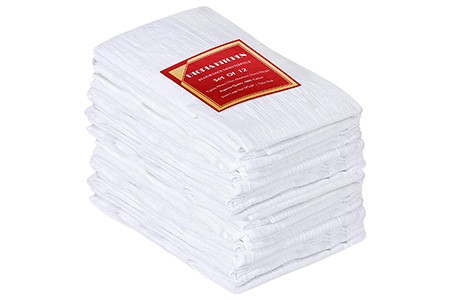 Tea towels were first introduced in the 18th century in England. While other different types of towels can be made from a variety of materials, cotton and linen are the preferred materials for tea towels. The size is similar to the hand towels.
Tea towels range in size from 16′′ x 28′′ to 18′′ x 30′′. They might have some stripes and colors in them for decoration. Tea towels add textures and vibrant colors to your dining table decor.
Gym Towel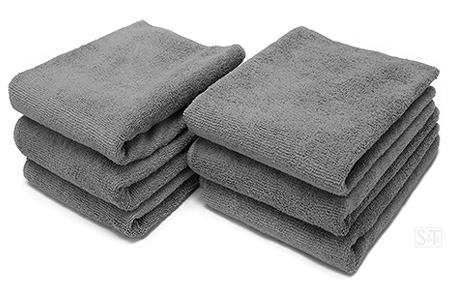 After a heavy workout session, you need a high-absorbent towel to dry your sweat. That's how the gym towel was invented. The best material for a gym towel is cotton.
Gym towels come in many different towel sizes. You need to choose the best fit for you. An unmatched size will cause more distraction than the serving. You can customize your gym towel according to your preferences.
Face Towel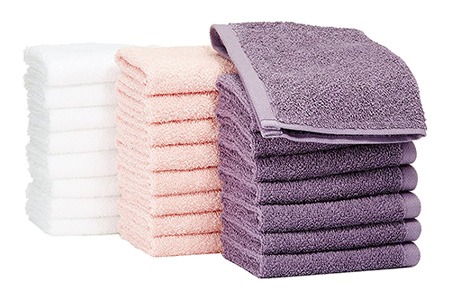 Face towels are meant for wiping your face after freshening up. Your face has the most delicate skin, for which face towels need special attention.
For facial skin, not every material is acceptable. That's why face towels use the gentlest material that feels smooth on the facial skin. Linen and microfiber work gently on your skin.
That's why these materials are the most popular ones for face towels. As far as the size is concerned, they are smaller than bath towels, and the standard size is about 30 cm x 30 cm.
Fingertip Towel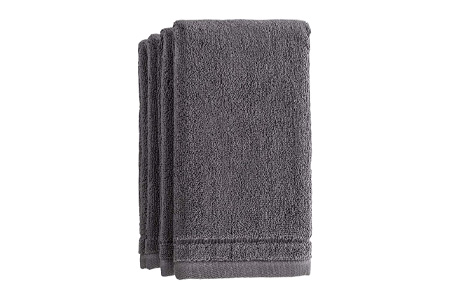 The kinds of towels we see in a fine-dining restaurant or a proper formal dinner setting are called fingertip towels. The size of the fingertip towel is usually 11 inches by 18 inches. Though many people misjudge them as hand towels, they certainly are not.
Fingertip towels are for fancier and more formal occasions. A Thanksgiving dinner table isn't complete unless it has fingertip towels on it. A creative folding in formal dining is also done using these towels.
Hair Towels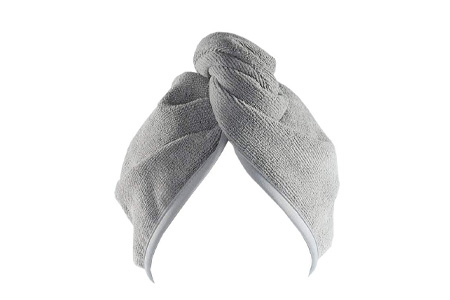 Hair towels are specifically developed for hair care. A hair towel is not the same size as a conventional bath towel. For varying hair lengths, there are different towel sizes available.
The material was the most crucial concern when designing a hair towel. Microfiber has been demonstrated to be the most effective in preventing damage and roughness. Because the hair types of towels are composed of microfiber, there is less friction, and your hair dries faster.
Foot Towel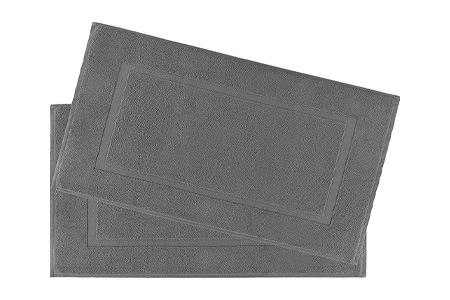 Typically, a foot towel is placed on the bathroom floor close to the shower or bathtub. Many call these bathroom mats. These rectangle-shaped foot towels are great for absorbing water from your feet, and you can avoid any unfortunate accidents while using them on the bathroom floor. Some people call them bath mats.
The size of the bath mat is 50 cm x 80 cm. Besides, there are two distinct sides that are different from one another. The sides of these towel types are called the upper side and lower side.
The upper side is softer and squishy than the lower side. Compared to other bathroom floor mats, they are also different from standard floor mats
By drying your feet as you stand on these different types of bath towels, they keep you from needing to collect and use various types of mops so frequently on the tile or linoleum in the bathroom.
Spa Towel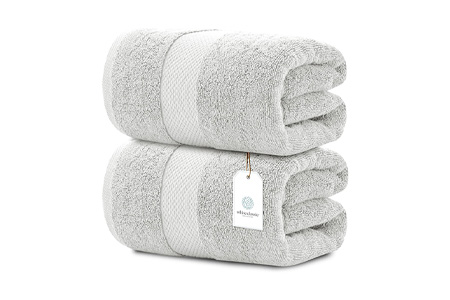 Spa towels are similar to bath sheets. The size of a spa towel is bigger than the regular ones. A wider surface area is required to cover your body when sitting in a spa.
The best material for a spa towel is cotton. Spa towels are also bleach-proof and can be used in extreme conditions. Color is also an important factor to consider for spa towels. The white color on the spa towel is the most popular one.
Beach Towel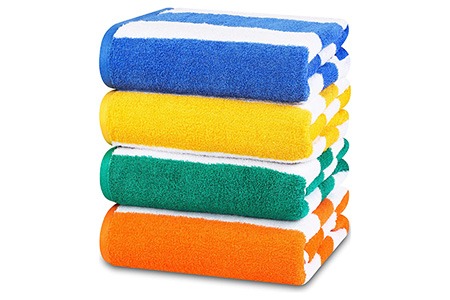 Beach towels are mainly bigger-sized bath towels with patterns and colors in them. The dimensions of the beach towel are 30 inches by 56 or 58 inches.
White color is not favorable while making a beach towel as it tends to catch more dirt and gets tougher to clean. They are not as thick as a regular bath towel. The light material is the best since it dries rapidly.
Beach towels have sand repelling quality. The material is usually microfiber. Beach towels with sand repelling features are also known as Tesalate towels.
Pet Towel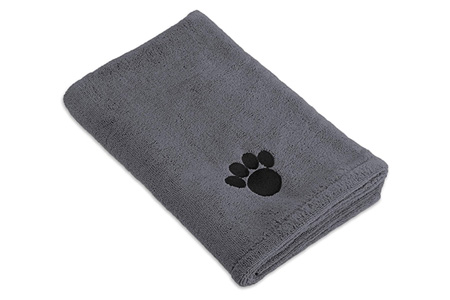 Unlike other types of towels, the best material for a pet towel is synthetic microfiber. This material is important to dry up your pet after showering.
While other cotton towels are best for human skin, synthetic microfiber works the best for pets. The size of a pet towel differs depending on your pet. However, a medium-sized pet towel is considered ideal.
Moreover, putting a pet towel over your pet will prevent them from suffering from cold weather. Don't miss it if you have a pet in your house.
Chamois Towel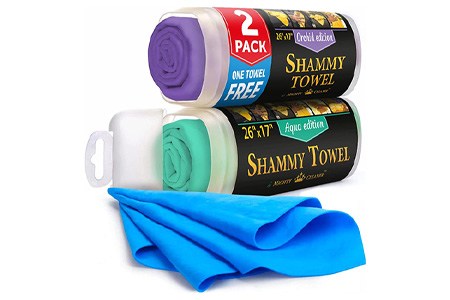 You've probably heard of a "shammy" before, which is a way to spell how people pronounce "chamois". These are extremely soft, microfiber cloths meant to clean and buff sensitive surfaces. Think of surfaces like your eyeglass lenses, a computer screen, or the exterior of your car.
Paper Towel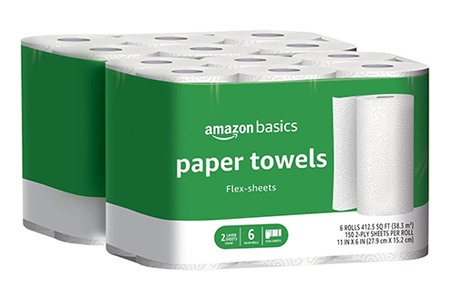 The materials that are used for making paper kinds of towels are usually recycled types of towel materials or bamboo.
They are disposable and can only be used once. Though it looks similar to tissue paper, it is a lot different from tissue paper. Paper towels absorb more water than tissue paper and are less flaky with a much higher durability.
These towel types come in a variety of different towel sizes. Rolled kitchen paper towels are the most common. It assists you in cleaning the surface of your kitchen without making a mess.
The absorbent quality is increasing its popularity among users. These folded paper towels are also functional for household uses. Some people don't like generating that much waste and have converted over to using paper towel alternatives instead.
Turkish Towel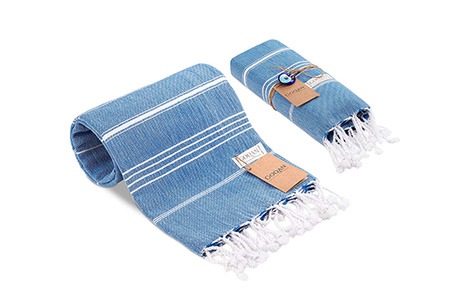 A Turkish towel is known for being made from Turkish cotton. Sometimes you'll hear them called Hammam towels or Fouta towels. The Turkish cotton fibers are known for being able to be long and intricately woven, which helps add to the durability of these towels.
Often, just so you know you're dealing with a "special" type of towel, they'll be sewn with tassels and fringes on the edges to help them be more decorative. They're often not completely solid in color and will have horizontal stripes running through them, to give them a hand woven look. These are usually decorative towels.
Decorative Towels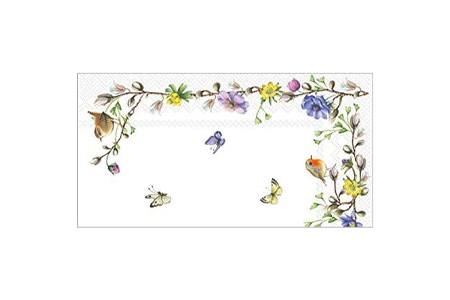 Much like the Turkish towel, the decorative towel is designed to be look like many other types of towels but aren't meant to be used. They're there to simply enhance the aesthetic of a room. You'll see them most often in bathrooms or kitchens.
A decorative towel is more ornate, with designs woven into the fabric, tassels and special stitching added around the edges, and more. Don't be upset if your guests dry their hands on them in the kitchen or bathroom. It's okay, they'll dry off!
Rag Towels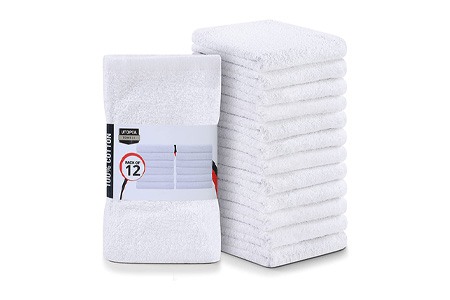 Rag towels are meant to be used and eventually disposed of. Whether used for cleaning up spills in the kitchen or cleaning up spilled oil in the garage, you don't need to worry about keeping them clean. Use them and get rid of them when they're too gross.
My recommendation is when you destroy t-shirts or even underwear and socks too much, toss them into the rag box in the garage to be used later. You'll save money on buying rag kinds of towels, which is silly considering how much fabric we end up getting rid of otherwise.
Types of Towels for Every Room & Use
When you start using towels separately, you will find your home more organized than ever. And lastly, don't compromise with the material. If you buy a good quality product, it will serve you 10 times longer than the cheaper ones.
Every household should contain at least some basic but different types of towels for fulfilling different purposes. It might seem too much to invest in just towels, but these are worth buying.
You'll Also Enjoy: