21 Types of Brownies to Taste While in Dessert Heaven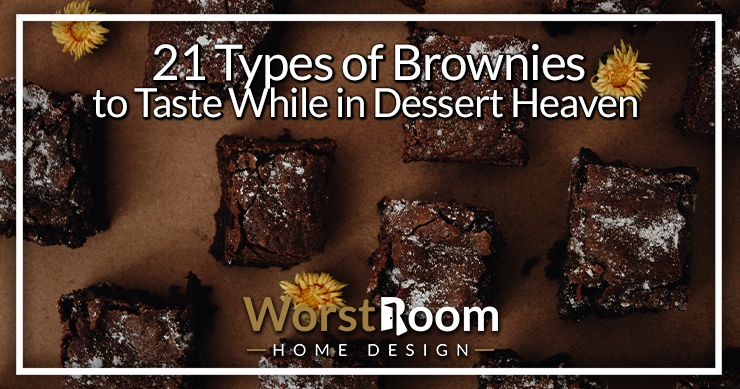 Brownies are well-known desserts that are often made in square or in rectangular patterns. Hardly anything can match the deliciousness of all the thick, chewy, and fudge types of brownies. Milk, flour, chocolate crunch, and eggs are commonly used in their preparation.
It doesn't matter if you're celebrating a special occasion or just need cheering up. Or perhaps it's just when your chocolate appetites hit you intensely.
No worries. There are many varieties of brownies, and they are always willing to help. Brownies have become a famous dessert and are easily accessible in restaurants all around the world.
The brownies are topped with a variety of nuts, flavored chips, creams or cheese, iced, or filled with a creamy filling to give them even more delightful tastes. Brownie tastes and preparation methods vary widely from region to region, resulting in an unlimited number of variations.
You've come to the perfect place if you love different types of brownies. Let's delve into the deep.
21 Types of Brownies
There are an infinite number of variations. You're welcome here if you want to sample some new sorts of brownies. We've compiled a list of some of the most well-known and delicious different brownie flavors.
Marshmallow Crunch Brownie Bars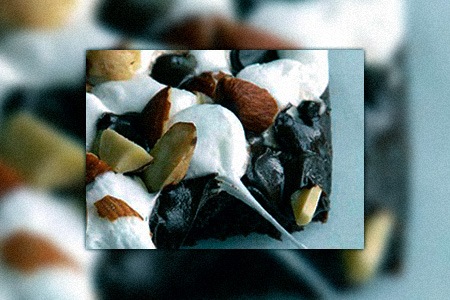 You're going to fall in love with these brownie squares if you like fudgy brownies and can't get enough of weird brownie concoctions. A coating of marshmallows, chocolates, peanut butter, as well as Rice Krispies concoction is layered on top of these incredibly fudge-y marshmallow brownies.
They've got a lot of positive feedback and are well-liked by the people. Marshmallow brownies are chocolatey, enriched with components, and delicious, making them the ideal way to appease your sweet desire once it hits your mouth.
Bakeshop Brownies
Bakeshop brownies are one of the most popular sorts of brownies, and they're essentially a twist on a classic favorite that will satisfy any sweet tooth's deepest yearning. They consist of melted chocolate and butter.
Sugar, eggs, vanilla extract, flour, and salt are among the additional ingredients. They're also good with sliced and toasted types of almonds. These fudgy brownie squares are chock-full of surprises. They've got a white chocolate frosting on top and are packed with gourmet semisweet chocolate chips in the center.
Mint Chocolate Brownies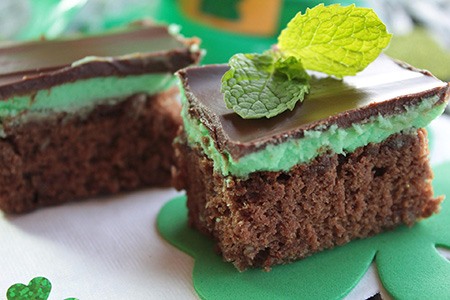 Mint Chocolate Brownies are a family favorite and are simple to make. Mint and chocolate have always been a match made in heaven, long before Thin Mints or York Peppermint Patties.
Mint chocolate flavors of brownies have a brownie square foundation, a layer of mint, as well as a chocolate frosting layer on the peak. These chewy chocolate brownies are difficult to resist.
Red Velvet Brownies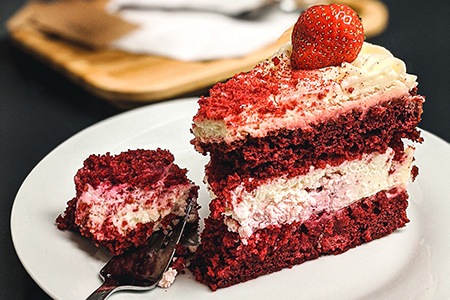 These red velvet brownie pieces are the epitome of brownie perfection!  The vibrant crimson hue (that presently comes from food coloring and not the traditional reaction of coca powder, vinegar, and buttermilk) makes it perfectly juicy and delicious. Among the different flavor of brownies, these are some of the most rich.
For these red velvet brownies to be perfected, cocoa powder is a must-have ingredient. In addition to the other components, vanilla, white vinegar, as well as buttermilk are required to make it flawlessly.
Candy Bar Brownies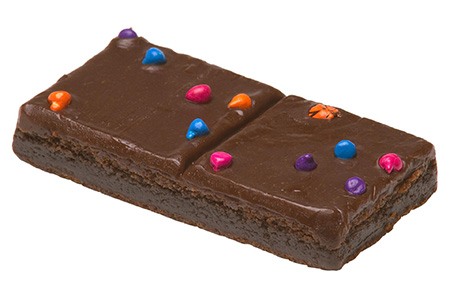 The defining feature of these brownies is that they contain chunks of your favorite candy bars. It's up to you to choose which you like and decide how much of each to use. Common candy bar options for these types of brownies are Kit Kat bars and wafers, Twix bars, and Snickers.
The added texture and structure to the brownies won't go unnoticed, and if you shape them like a candy bar, including drizzling on any chocolate syrup for effect, you can really make a good impression for the enjoyers of your dessert.
Buckeye Brownies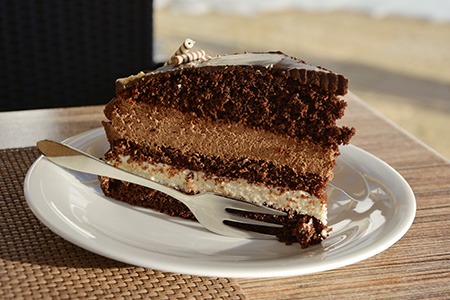 Buckeye Brownies are incredible! These are chocolate brownie squares with a handmade butter mixture (by handmade we mean using the right types of whisks) as well as chocolate ganache on top. Because of the types of peanuts used and the chocolate toppings, they're distinct from ordinary brownies.
These brownies can also be decorated with a variety of fruits and sprinkles based on one's preferences. The chocolate ganache of buckeye brownies is smooth enough to dig your teeth through it easily, but not so liquid that it drips all over your fingers or palms.
Nutella Brownies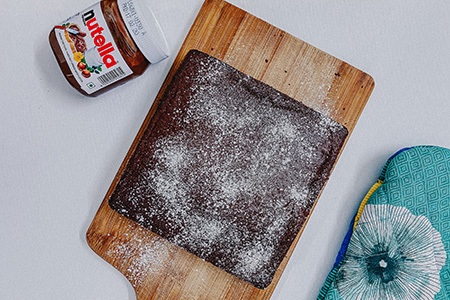 Nutella Brownies are fudgy and loaded with Nutella and melty chocolate chunks, making every bite explode with Chocolatey flavor. These Nutella brownies are delicious as well as simple to make with just eight ingredients and only a few minutes to prepare.
These chocolate Nutella brownies not only have Nutella in the dough, but they also have handfuls of Nutella floating on top before baking. Since Nutella is the primary source of chocolate in the pretzel dough and is swirled and baked right on top, the flavor is amplified.
The ingredients of these brownie types also include flour, which adds fudginess, and brown sugar, making the baked goods denser. As a matter of fact, Nutella brownies are best – suited for satisfying an intense chocolate craving.
Cookies & Cream Brownies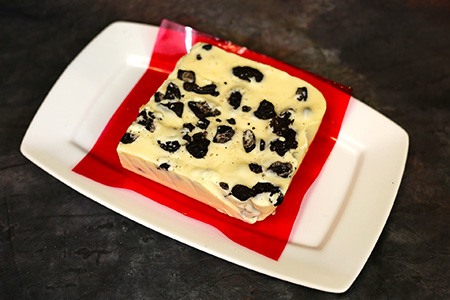 A simple to describe, and just as easy to execute, recipe are the cookies and cream brownies. The result won't look like your typical brownie but they'll be just as enjoyable. You'll take your favorite cookie brands or styles of cookies (like Chips Ahoy or Oreos) and blend them up into course powder alongside whipped cream.
From here you'll create layers in your baking sheet using the blended result, and then you can build more layers in between with whipped cream, cream cheese, any types of cheesecake, and more. This is a place you can get creative, like topping it with types of pecans or other types of garnish.
Baked Brownies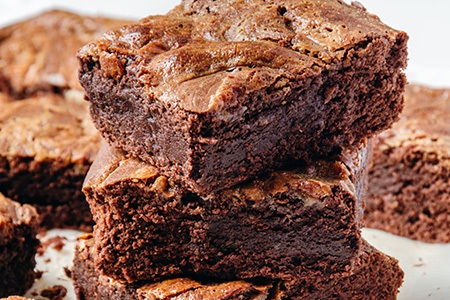 It's time for the well-known baked types of brownies. They're iconic for several reasons; they're thick, dense, and have the fudgy-like appearance that you'll never look for in another recipe. Baked brownie squares are by far the most frequent variety of brownies present.
There isn't a particular recipe or toppings for these brownies. Instead, these brownies only offer chocolates, eggs, flour, as well as milk as recipes. This recipe can be used to make a variety of excellent brownies with various types of frosting.
Baked brownies are America's Test Kitchen's preferred brownie. Only the baking ovens parts and the chocolate fudge used in their production have anything in common with other different kinds of brownies.
Frozen Brownie Sundae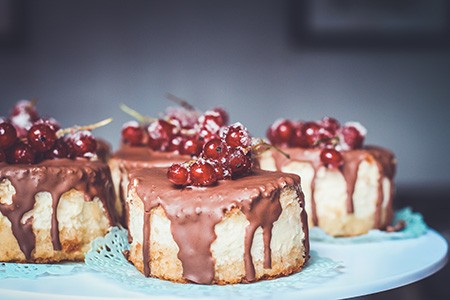 Frozen Brownie Sundae is one of the most delicious traditional treats. These are basic fudgy chocolate brownies with a vanilla ice cream scoop on the peak or any of the sides.
These frozen brownies have a flavor that's a mixture between a peanut buster parfait and a freezing snickers bar. These desserts are a must-try for everyone who is a fan of peanuts, chocolates, as well as ice cream.
Your favorite types of cherries or more ganache can be added to the brownie as a finishing touch. Take these brownies out of the stove as quickly as possible and dish them alongside vanilla ice cream that has been refrigerated. Due to the perfect balance of hot and cold, these brownies taste amazing.
Caramel Brownies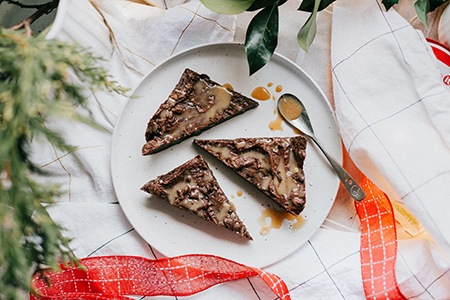 These rich and fudgy brownies have a layer of caramel sauce crammed inside and a pour of caramel on top. Each sweet and sticky bite has layers of chocolate and caramel.
German chocolate cake mixes, caramelized sugar, evaporated milk, butter, flour, semisweet chocolate chips, and pecans are among the ingredients. These are made by filling fudgy brownies with caramel sauce and drizzling it on top.
Every bite of these delectable brownies is layered with chocolate and caramel. So, if you're a caramel lover, you can indulge in these fudgy, caramel brownies layered with flaky sea salt to satisfy your chocolate cravings. You'll be pleased you did it.
Cranberry White Chocolate Blondies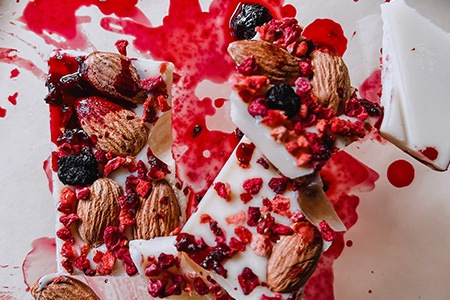 These types of brownies are loaded with dried cranberries as well as chips of sweet white chocolates, which made them luscious and chewy. These adorable tiny desserts are ideal for bake sales, celebrations, feasts, and tea breaks.
Typically, eight ounces of cream cheese, as well as a cup of sugar, are used to make these blondies along with other ingredients. The white chocolate flecks that are caramelized near the periphery will make anyone fall in love.
Blondies are thick, rich, and fudgy with chocolate bars, and these cranberry blondies have all of those qualities in abundance. This delicious combination is created in full perfection, and you'll never be able to stop at just one slice.
Fudge Walnut Brownies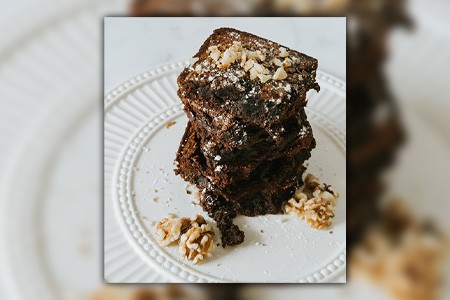 Because of their intense richness from cocoa, melted chocolate, and chocolate chunks, fudge walnut brownies are one of the most delicate brownies that can compete with any other brownies unanimously.
These brownies have a sweet chocolate cocoa flavor with a nutty walnut flavor that is perfectly balanced. They use your basic chocolate types of fudge, and it's the extra garnishes that make them so good.
Walnut Fudge Brownies are ultra-rich, moist, chewy, chocolaty, and loaded with crunchy walnuts, and they take less than an hour to make from start to finish. These ones are for chocolate enthusiasts!
Without a doubt, these brownie types can be on the list of the finest brownies you've eaten! If you like chocolate sour cream pound cake or raspberry chocolate brownies, these walnut fudge brownies are for you.
Butternut Brownies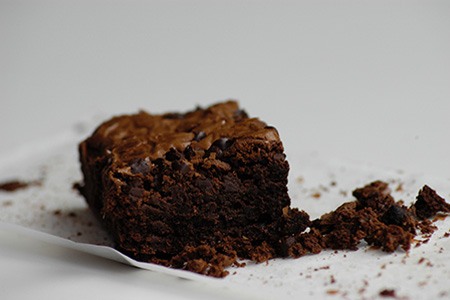 The roasted butternuts are blended with peanut butter and chocolate powder, in addition to coconut milk, to make the appetizing butternut brownies. Chocolate chunks, cherries, or even blueberries can be used to provide the brownies with a rich depth of flavor.
It's even possible to flavor the butternut brownies with granola. The complete recipe takes around 25 minutes to prepare, so if you have a craving for it, don't think about the time and just start it.
These delectable, pastry-like butternut brownie squares will make everyone happy. They freeze well and are lovely with a cup of milk. Allow these types of brownies to cool completely on a cooling rack before slicing it into pieces and presenting it to your loved ones.
Peanut Butter Brownies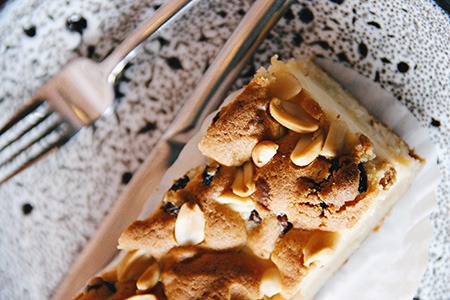 Everyone loves a peanut butter cup, where the outer chocolate casing holds a nice chunk of peanut butter. The problem with them is they're so small. The peanut butter brownie is like an entire sheet of those cups. Slap on a scoop of your favorite types of ice cream and you'll be in heaven.
In some recipes you'll have two brownie layers sandwiching a layer of peanut butter (this is the way I prefer it) and in other recipes you'll swirl the brownie mix and the peanut butter together. Whether you add the peanut butter into the batter or not, and add it before or after you bake, you'll love these if you like peanut butter.
Espresso Brownies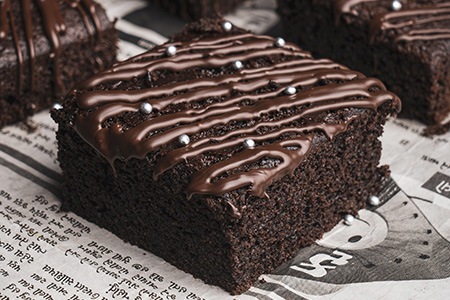 If you want to add a richness to the chocolate flavor of your brownies while also adding some caffeine, look no further than espresso brownies. It's no secret that coffee flavors go well with chocolate, creating a deeper, more sophisticated flavor that can also be enjoyed in any kinds of brownies.
Coffee & Cream Brownies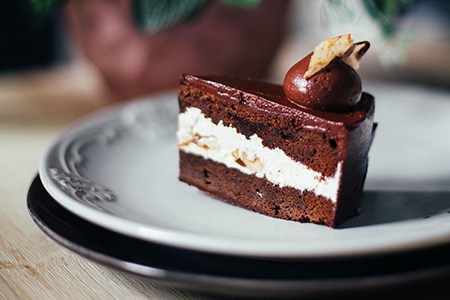 The coffee and cream brownie varieties are much like the espresso brownies above but you can use a much larger portion of coffee grounds, enhancing that side of the flavor profile. You'll also mix in large portions of whipped cream for a much smoother and fluffier experience. The texture of these brownies go great with any of the ice cream alternatives that are still creamy.
Cream Cheese Brownies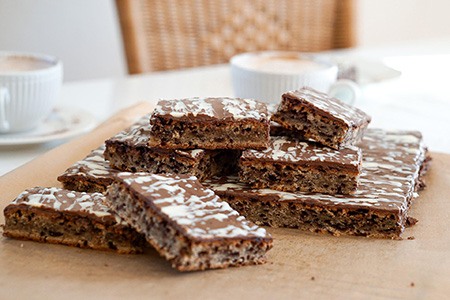 Like other recipes, it's up to you if you want to smear your baked brownies with a cream cheese topping (typically made from cream cheese, egg yolk, sugar, and vanilla), or if you want to mix it into the batter before hand. Either way, the result is, among the different brownie flavors, one richly divine brownie. Try using different types of eggs to liven it up a bit, too.
Sweet & Salty Brownies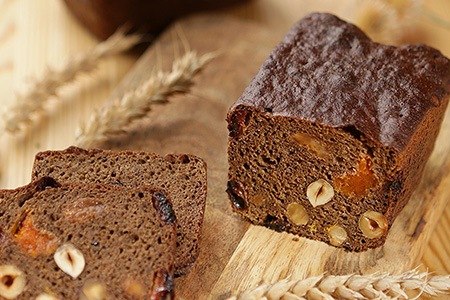 You can turn any types of brownies into sweet and salty ones, though your basic ones are best. Generally people will sprinkle them with sugar and then pour on caramel. On top of that you can shake some salt on top. Some will replace the sugar with syrups, too.
Peppermint Brownies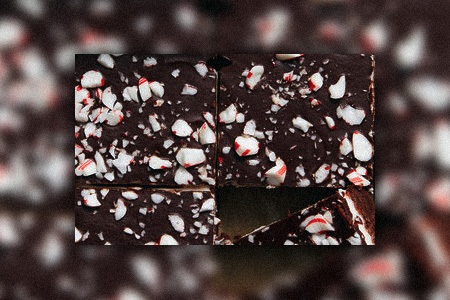 If you bake your typical brownie using canola oil, baking cocoa, and whatever else your recipe calls for, the result is will then be glazed with icing and then crushed up pieces of peppermint (like Christmas candy canes or breath mints), giving you peppermint brownies.
You can also choose to add peppermint extract into the batter if you want. Consider drizzling chocolate or vanilla syrups or chips onto the top, but never let it over-power the peppermint flavor.
Dark Chocolate Pomegranate Brownies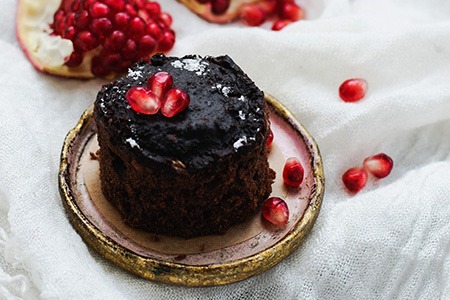 For a more lively brownie experience, look into the dark chocolate pomegranate brownie flavors. These have the rich and complex taste of dark chocolate and the fruity flavors of the pomegranate fruit. Just make sure you know how to get chocolate out of carpet if you share with your kids!
There are some substitutes in the recipe to make everything go together so well in these brownie types. For instance, instead of corn syrup you'll be using refined sugar, and instead of butter you can use honey and olive oil. Some will use agave oil, too, and even beetroot juice.
Types of Brownies to Keep the Kitchen Exciting
All the varieties of brownies are quickly becoming a cherished dessert all across the world, and they will continue to be so in the future. Brownies are undeniably tasty, and they're really easy to make using simple, inventive concepts.
You've learned a lot about many different types of brownies by now; which one is your ultimate favorite? Make these amazing brownies and have a feast of pleasure instead of wasting time trying to appease yourself with something else.
You'll Also Enjoy: