15 Types of Fudge to Sweeten Up Your Smile [Unique Flavors!]
Fudge is a simple sugar treat that you can make with minimal effort and ingredients. Most types of fudge only needs sugar, milk, and butter as its key elements.
Just mixing these ingredients into the right proportion and heating them up at the perfect temperature will give you the perfect bite of fudge. The invention of this sweet dish hasn't happened too long ago. It was in the late 19th century when the fudge recipe took shape in the US.
There are so many kinds of fudge available, and people are inventing their versions as well. Have a look at our article and learn more about fudge.
15 Types of Fudge
Fudge has the simplest recipe, and anyone can make it. Heat the ingredients and mix well. When they seem to incorporate well, and you are happy with the consistency, just put it in a greased pan and let it sit for a while. We have mentioned some popular types here. Let's have a look.
Easy Chocolate Fudge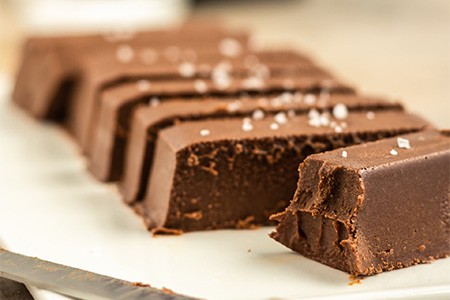 An easy chocolate fudge has the simplest recipe but still tastes like a delicious fudge. It needs chocolate chips, condensed milk, and vanilla to make the treat.
Chocolate fudge has a spongy texture and melts in your mouth, leaving the best aftertaste of chocolate. Here, the taste will increase if you use a better grade of chocolate.
White Chocolate Fudge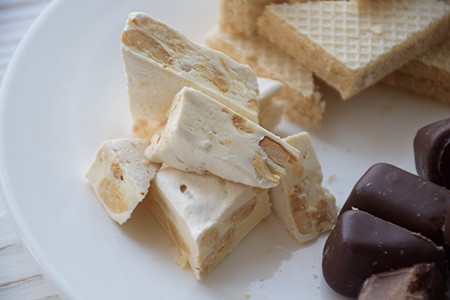 The first thing you will need to make white chocolate fudge is good-quality white chocolate chips. Mix the chocolate chips with butter and condensed milk and put them in the oven.
Stir them up and when they are mixed properly, let them set in a greased container. You can add any flavor or keep it as it is.
Salted Caramel Fudge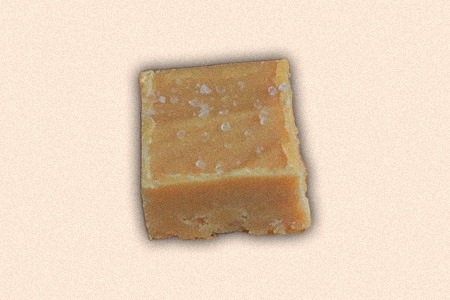 Salted caramel fudge is a tricky one. Making any dish with sugar is delicate. For this dish, you will need a couple of extra ingredients compared to the traditional recipe.
You will need white sugar, brown sugar, salt, condensed milk, white chocolate, butter, and liquid glucose to whip up these varieties of fudge.
Getting the right color is the crucial part. And while heating, don't take your eyes off of the pan, as it can burn in no time. While leaving it to rest, sprinkle some salt on the top, and your fudge is ready to serve.
Red Velvet Fudge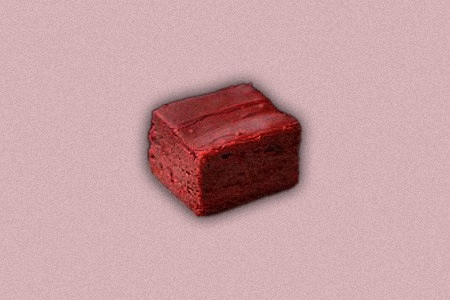 You can use both white and milk chocolate for a red velvet types of fudge. Besides that, you will need condensed milk, butter, salt, and food color. The red hue comes from the food color.
A good branded red food color will give the best velvety look to your fudge. You will need just a drop or two, and the dough will turn into a beautiful red fudge. Note: Don't use too much red hue in the recipe.
Rocky Road Fudge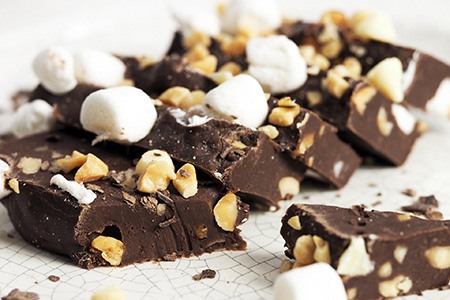 Rocky Road fudge is a combination of nutty and chocolaty flavors that adds an extra crunch along with the sponginess. If you haven't had rocky road types of brownies, I recommend you make that a high priority.
The key ingredients are the same as in a regular fudge recipe, but marshmallows and nuts provide the extra punch of flavor here. Besides, nuts add crunchiness and create a rough patch on the fudge, which is why it was named "rocky road."
So, you will need condensed milk, milk chocolate chips, peanuts, marshmallows, vanilla extract, and butter to make the rocky road fudge. You'll also need to know how to clean chocolate out of carpets if you share with your kids.
Black Forest Fudge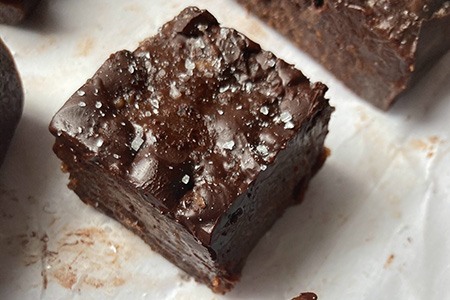 A black forest flavor can be achieved by mixing dark chocolate and cherries in the recipe. For black forest fudge, you will need sugar, condensed milk, dark chocolate, butter, vanilla extract, and dried or fresh cherries.
The recipe turns out outstanding if you make the caramel first and then slowly add the dark chocolate to it. Later, add the rest of the ingredients, and when it starts showing a fudge-like consistency, put it in the container.
If you keep the consistency soft enough, more towards the chewy side like a brownie but not that soft, i find black forest fudge goes great with nearly any types of ice cream scooped on top.
Gingerbread Fudge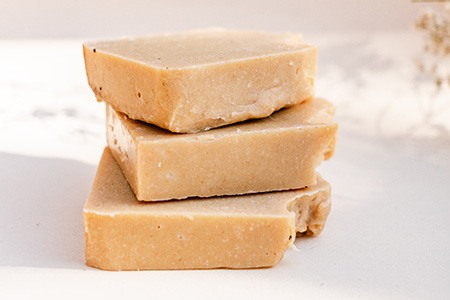 Gingerbread fudge is a delicate recipe to make. The flavor of gingerbread itself is unique, and to achieve that spicy kick in your fudge; you need to add spices to the recipe.
The perfect gingerbread fudge recipe requires white chocolate, condensed milk and molasses, a spice mix (ground ginger, cinnamon, and old spice), fresh nutmeg, vanilla extract, and gingerbread crunch. Don't mix everything at the same time.
Heat chocolate, condensed milk, and molasses, combine them thoroughly and add spices, nutmeg, and vanilla extract. After a while, add your crushed gingerbread cookies to the bowl and let them set in a container,.
Sugar Cookie Fudge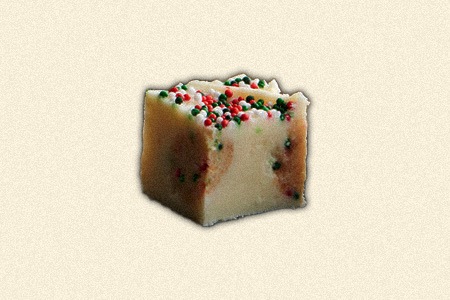 Sugar cookies remind everyone of the Christmas holidays. It is another simple recipe for tasty fudge. The required ingredients to make these types of fudge are white chocolate chips, condensed milk, vanilla extract, sugar cookie mix, butter, and sprinkles.
The sugar cookie mix and the sprinkle give the flavor of sugar cookies, and the white chocolate ensures the buttery white color.
Maple Walnut Fudge
The signature aspect to the maple walnut fudge varieties is getting ahold of fresh walnuts to place on top, though any types of pecans can work too if you prefer that flavor.
This recipe can be difficult for first timers to the fudge-making world, but persevere and you'll be just fine. Besides the usual ingredients, you'll need access to maple syrup, vanilla extract, and miniature marshmallow.
Peppermint Fudge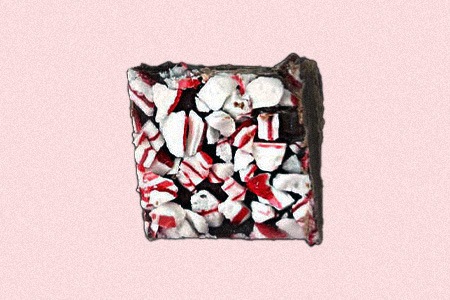 Peppermint fudge is a three-ingredient sugar candy that you can easily make at home. From the name, we already got the hint that the recipe has peppermint in it. The recipe requires crushed peppermint candies to bestow its peppermint flavor on the fudge.
The other two ingredients are sweetened condensed milk and chocolate chips. You can make it in a double boiler or use the oven. Sprinkle some extra crushed peppermint cookies on top of the spread fudge to add depth to the taste.
Easy Oreo Fudge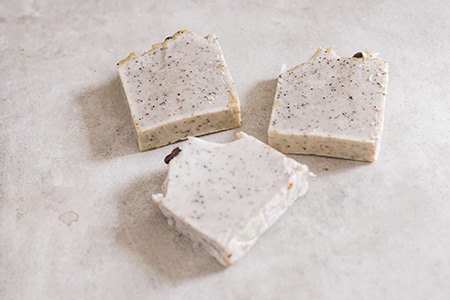 Oreos have become so popular because of the balance of flavors and crunchiness. That's why adding Oreos to your fudge recipe will make it a unique one.
Oreo fudge is one of the simplest recipes yet one of the tastiest. If you like the taste of Oreo, then go for it. You will need white chocolate chips, sweetened condensed milk, and crushed Oreo cookies.
Separate the cream from the cookie and then crush it. Besides, don't add the crushed cookie when the mixture is too hot. Let these kinds of fudge cool down a bit, and then add the cookies.
Easy Pumpkin Spice Pecan Fudge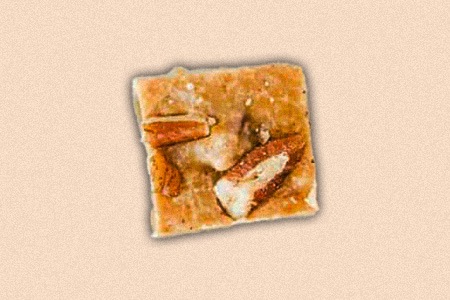 Pumpkin spice fudge is a perfect fall dessert that you can add to your Halloween menu. The recipe doesn't need much extra effort to make. The key ingredients are white chocolate, sweetened condensed milk, softened butter, pumpkin pie spice, mashed pumpkin, and vanilla extract.
Here, pumpkin pie spice and pumpkin add flavor and spice to the sugar candy. This easy dessert can be a wonderful addition to the dining table that takes way less effort to make than different types of fudge.
Peanut Butter Fudge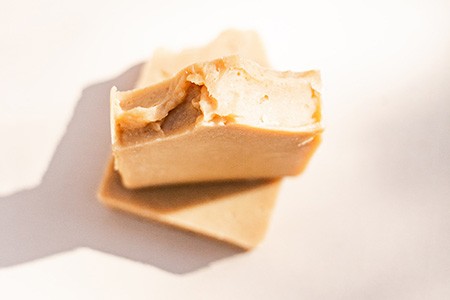 Peanut butter fudge is a few-minute recipe that turns out outstanding. To make the peanut butter fudge, all you need is butter, peanut butter, powdered sugar, vanilla extract, and a pinch of salt.
Here, in most recipes, people use smooth (not chunky) peanut butter to give the fudge a smooth texture. Some may also use chunky peanut butter or a homemade peanut butter batch.
While heating the elements, it is necessary to observe the consistency, no matter the types of peanuts and fudge being used. Peanut butter fudge is infused with a sufficient amount of peanut butter that will never fail to provide the perfect flavor, as long as you don't over cook it.
S'Mores Fudge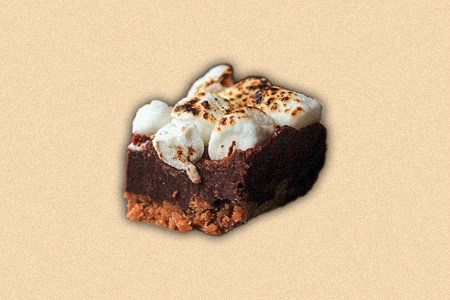 S'mores fudge bars are one of the most complicated recipes. It has a base that is made out of graham crackers, followed by a chocolaty fudge layer, and on top, the marshmallow types of frosting.
This step-by-step process is complex and needs to be completed with sturdy hands. The graham cracker layer has the buttery goodness of the cracker. After preparing the graham cracker base with melted butter, the mix is spread over a container and left to sit.
Then comes the regular chocolate fudge on top of the graham cracker layer, followed by the homemade marshmallow topping that goes on top of everything. After cooling down and setting the fudge layers, a blow torch is used to brown the smores. These are great as they are but also go well with any of the ice cream alternatives we've talked about, too.
Almond Joy Fudge Bar
Almond Joy is a famous chocolate bar made by Hershey's. It has coconut with a chocolate coating and a whole almond on top. Similarly, coconut and chopped almonds are the distinctive elements of the recipe.
To make the perfect almond joy fudge, you will need chocolate chips, sweetened condensed milk, butter, salt, vanilla extract, chopped almonds, and shredded coconut.
Although it might sound complicated, it is not. Chocolate, butter, and condensed milk are heated as a first step, and then the rest of the ingredients are mixed using the right types of whisks with the chocolate mixture properly.
After putting on a container, some shredded coconut can be spread over the top of these kinds of fudge to give it a finished look.
More Types of Fudge to Explore
We can't possibly discuss every one of the different types of fudge people have invented over time, but we can quickly list off some more so you have a jumping-off point for the next phase of your journey. The additional fudge varieties are:
Carrot Fudge Bar
Maple Walnut Fudge
Nutella & Peanut Butter Swirled Fudge
Easy Mocha Fudge
Penuche Fudge
Candy Cane Chocolate Swirl Fudge
Cookies & Cream Fudge
Eggnog Fudge
Sea Salt & Nutella Fudge
Buckeye Fudge
Dark Chocolate Toffee Fudge
Coconut & Macadamia Nut White Chocolate Fudge
Pecan Buttermilk Fudge
White Chocolate Cranberry Pecan Fudge
As you can see, the varieties of fudge are as many as every combination of garnishes and toppings and other flavors. One day you'll likely invent your own types of fudge to share with the world.
Types of Fudge to Enjoy on Your Dessert Journey
It is a common misunderstanding that making fudge is difficult, and only professional bakers can make it. We have listed some go-to recipes that you can make any time at home and enjoy the sugar candy without spending a lot of money.
When you compare yours to theirs, you will notice that there isn't a significant difference between the two fudges. Make fudge at home and surprise your loved ones with it. The different types of fudge you see in a super shop or bakery are just a bigger batch of the same recipe.
You'll Also Enjoy: