15 Types of Dressers & Chests to Store Clothes in Style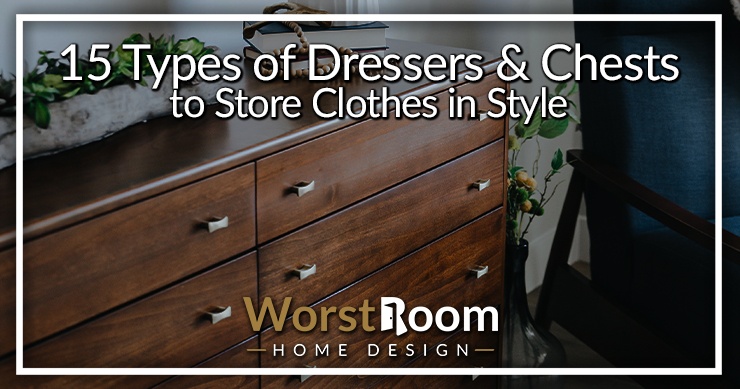 When it comes to useful furniture, the required list in any bedroom starts with a bed and a mirror. But if you can get any of the different types of dressers, you've really got a great storage space too.
And it is a great bonus that they look so good. But there are so many styles of dressers in the market that it can be hard to pick just one. Whether it is design, style of materials, you have a lot to choose from.
15 Types of Dressers
A dresser can be a functional item or a creative part of your decor. What it is, really depends on the type of dresser you choose.
Here is a primer of the types of dressers to help you choose better. These can be small to save space or huge and act as closet alternatives. It just depends on your tastes in dresser styles.
Highboy or Tallboy Dressers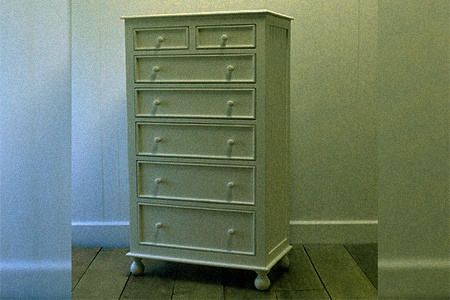 This is called the highboy and it is the largest type of dresser. The British like to call them tallboys. They are also called a chest-on-chest, well, because of their design.
It comes in two pieces where one is a base with a chest of drawers that hold the top part in place which is another chest of drawers. You can find ones with various types of drawers and sizes of them as well, making it a bit more versatile for your organizational needs.
If you ever find an armoire, well, you are just looking at another version of a tallboy except that it has a cabinet on top and a bunch of drawers at the bottom.
If you are looking at something that is more than seven feet tall and has a fantastic top with brass mounts and perhaps even a carved apron-like item at the bottom, it is called a Queen Anne kind of highboy.
Lowboy Dressers
This one is the design opposite of a highboy, as you can tell from the name. These are a single group of drawers that are best known to store toiletries really well.
You will find adequate storage space on top of the drawers and inside them. Lowboy dresser types also come with detachable types of mirrors which makes it the father of vanity tables.
If you are ever in France, you might realize that they used to call lowboys commodes. How very French of them, right?
Those dressers are quite ornamental thanks to the marble tops, cabriole legs and marquetry. And with all of that going on, it is no surprise that these dressers were status symbols.
Bachelor's Chest Dresser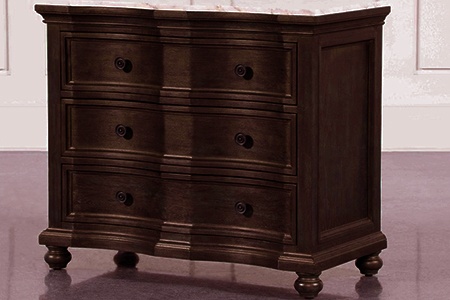 If you are into minimalist settings, this is the one you will like. It is exactly what it sounds like. Perfect for a bachelor who does not like too many things.
It has one column of drawers and typically comes with a slim frame. There was a time when they used to have an angled surface so that you could sit in front of them and write but that is no longer that case.
Gentleman's Chest Dresser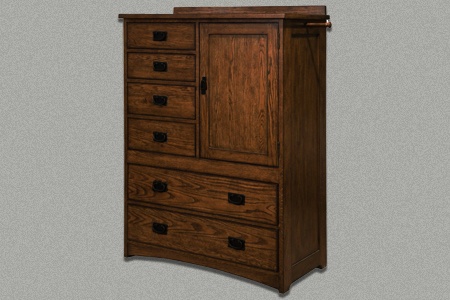 These types of dressers aren't very different from the above-mentioned bachelor model but it has a cupboard attached to it. The sides are reserved for suits and folded trousers (you see why it is called gentleman's chest, right?) that can be hung separately.
They are very useful because they have both the hanging space and drawers in one dresser. It could have been called a lady's dresser and the women would've liked it just the same. What really matters is the bedroom feng shui.
The design is quite elegant and adds a little regality to any interior space. It is also referred to as a combo dresser although that is a whole other thing.
Combo Dresser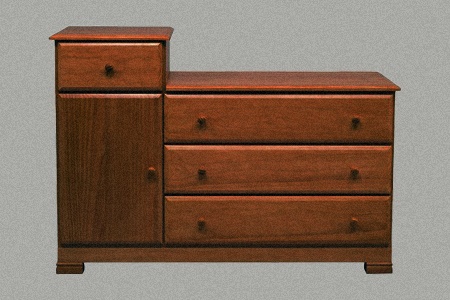 Speaking of combo dressers, this is also a combination of two things as the name suggests. It mixes a tall cabinet with a squat dresser.
It is narrow and is not really as tall as a gentleman's dresser which is the fundamental difference between the two. But it does allow for a lot of storage for one piece.
Lingerie Chest or Semainier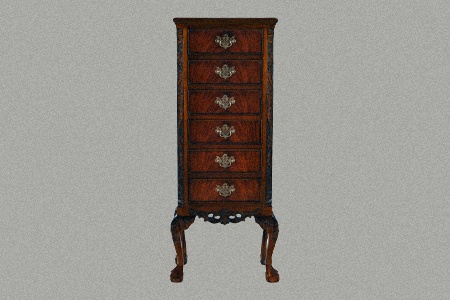 The name tells you what these dresser designs do but we will go through the design elements anyway. It usually comes with seven drawers and used to mean that you could use each of them for a different day of the week.
It is built in a tall manner and has narrow but deep drawers. If you like sorting your lingeries into a dresser once a week, you will appreciate these dresser types.
Horizontal Dresser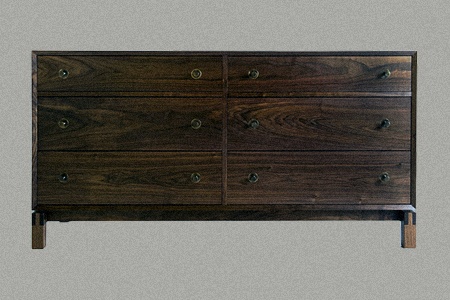 This is also a fairly popular and standard model. It is also one of the most affordable dressers out there. Now, a horizontal dresser usually comes with two or three rows of drawers.
They are long and wide and can also have an additional top row which has comparatively small drawers. There is also a lot of space to store items that you want to put on display like books or a TV.
If you like, you can get one of these with a mirror too so that you can get dressed in one place without having to move back and forth.
Vertical Dresser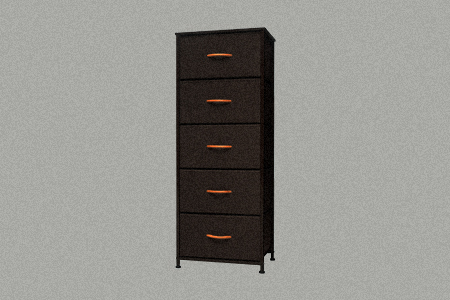 Also called vertical chests, are opposed to horizontal types of dressers in that they're taller with more stacked drawers with a thinner overall design. These are very desirable if you have a small bedroom or a lack of floor space.
Double Dresser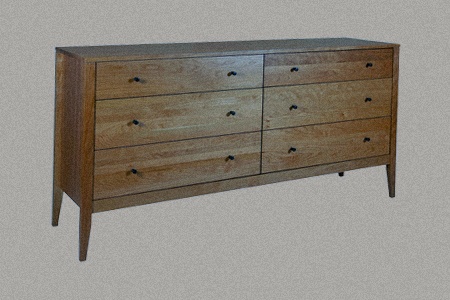 This one has an interesting design. It is actually a wide dresser and has double columns (which is where the name comes from) that have drawers that are rather spacious.
If you have a large room, this might look pretty great with a mirror attached to the top. But if you don't, it might really crowd the space. So, choose wisely.
Bombe Dresser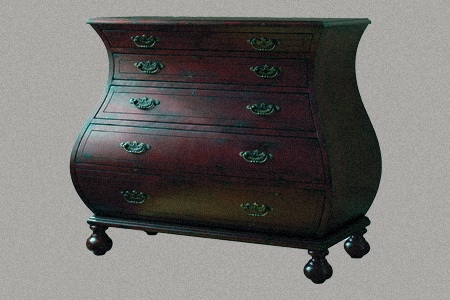 If you are looking for something curvy to match the style of your room, this is perhaps the one. It is great when the rest of the room has serpentine decor.
This is a drawer with an undulating front that has two beautiful concave curves and a convex one in the middle. In fact, the word bombe means curved, coming from a design that become popular in France in the 17th century.
Also called a bow front dresser, these dresser designs one has cabinets with three sections and a center that kind of pops out on each side. They have a lot of decorative moldings that add a touch of elegance to the final product.
The design leaves scope for a lot of customization so don't be afraid to dream up some of your own ideas. Dressers are also categorized based on style. Let's look at some of those.
Traditional Dresser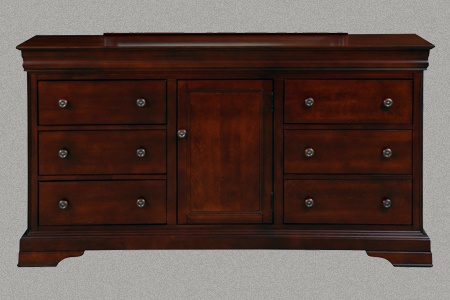 If we are looking at style, we have to start with traditional and build on that fundamental idea. The great advantage of this look is that it is timeless.
So even if everything goes out of style, your dresser will never feel out of place. It is a classic like Casablanca. If someone doesn't like it, well, that's really just a reflection of their choice now, isn't it?
Typically, these drawers have carved wooden structures with little decorative pieces. They are in straight lines and predictable shapes. You'll still occasionally need to figure out how to open a stuck drawer, though.
You might think this is quite ordinary but when the time comes for remodeling you might appreciate the fact that these types of dressers will fit right into many different styles of design. And wood is never going out of style so that's one less thing to worry about.
Media Chest Dresser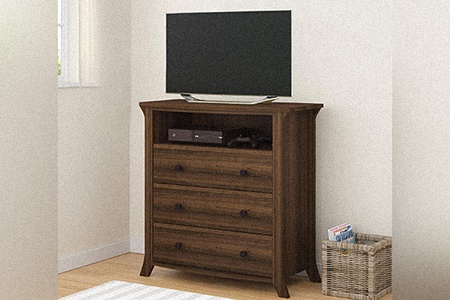 A media chest is perfect for a bedroom that features some type of television and perhaps a video game system and other entertainment center items. The top is reserved for a TV while the top drawer has an open face and allows for items like a blu-ray player.
Otherwise, there's likely two, four, or even six more drawers that let this chest function like a full blown dresser for organizing your socks, underwear, t-shirts, and other clothing items.
Shabby Chic or Cottage Dresser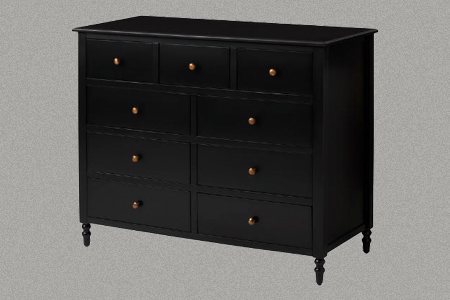 Now it is time to mix things up a bit. Also called the cottage style of decor, shabby chic is a definition that has a very casual and homely feel.
These dresser types are also typically made of wood and painted in neutral shades like white, gray or cream. Once they are ready, a little bit of damage is done to the design so that it looks, you know, shabby chic.
Damage like rubbing sandpaper on the surface to make it look just a little old and a little rusty so that you fall in love with its "authentic look" is the goal with these dresser styles.
But since we are dealing with wood, it can also be left without painting or be whitewashed and be left without a coat of paint. That way, you start to see all the types of wood grain patterns giving it a raw feel.
It continues to be a very popular design in the coastal and rural areas of France and England even today.
Antique Dresser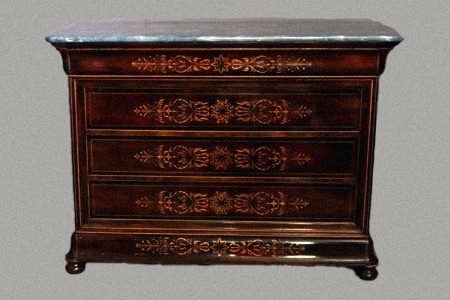 Now, this is the real deal—nothing is built and damaged to make it look old. These are also made of wood and sometimes have a couple of other touches like leather and marble.
This style of dressers are extremely popular in Europe (no surprises there) and have been for many centuries.
They are very useful because they are also precious to collectors and quite frequently family heirlooms. That's right.
Not every antique dresser is a century old but a lot of them are modeled after 20th-century designs.
Raised Platform Bed with Storage Dresser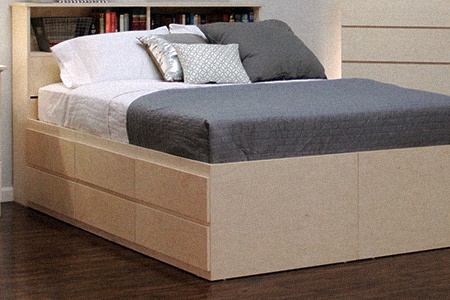 These are special types of bed frames that elevate the bed enough to fit a single row (and two rows in a loft bed) of drawers under it like a horizontal dresser. You can think of these as dresser types or dresser alternatives, but either way they help store clothes!
These are great for kid's bedrooms because they always need more space to stuff their toys and unfolded clothes into. Plus it offers them more creative ways to explore organization.
Types of Dressers for Every Storage & Decor Need
No matter what kind of life you live, you are bound to get yourself a dresser. It is one of those essential furniture pieces without which civilized life does not go on.
As you might have noticed, a lot of them are made of wood. But you can find metal, wicker and leather dressers too in the market.
Today, there are so many varieties that dresser designs are extremely versatile. They are also built with very reliable materials so that they meet your expectations.
Today's different types of dressers are being made with very durable materials so that they last long enough to become antiques or simply works of art.
You'll Also Enjoy: