25 Types of Drawers to Help Organize Your Space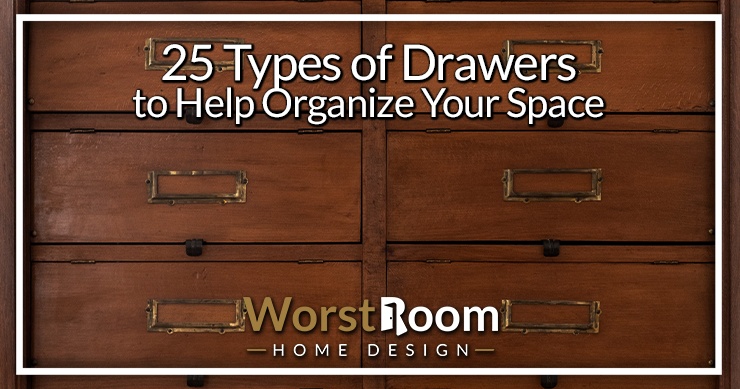 Storage types of drawers can make organizing your space much simpler while also adding some cleanliness and neatness to your room. They can also often serve an aesthetic requirement, although they are generally meant to be more functional.
25 Types of Drawers
Whether you want to add drawers to your bedroom, living room, kitchen or bathroom, you can find a suitable option for your needs. You can go through the various types of storage drawers below.
Fabric Drawers
If you want something plush, durable, and attractive, fabric storage drawers can help. These usually come as standalone units with a couple or more drawers where you can store your belongings. You can also fold some of these up (depending on the design) to save space when you aren't using them. These can be slightly expensive but if you have a cube storage shelf, they're perfect and built for to be used with these types of shelves.
Secret Drawers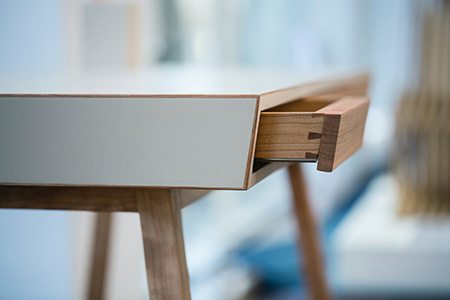 Secret drawers can be as secret as you want them to be. These can be shallow or deep based on where you want to install them, but the point is that they aren't always recognizable as drawers. This can help you create a seamless and uniform appearance. Instead of handles, these usually have pull-out crevices.
Sofa / Ottoman Drawers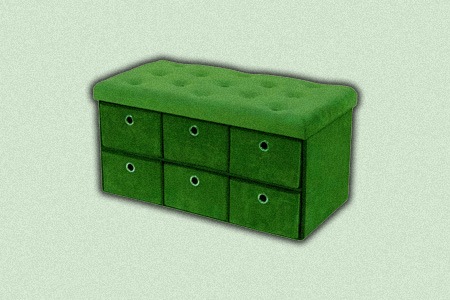 These drawers are those that are installed at the base of a sofa or ottoman. This can be a space-saving option, allowing you to use the sofa or ottoman for sitting as well as for storage. Usually, these come as readymade units, although you can also get them made separately. This can help you store small objects and accessories.
Rolling Drawers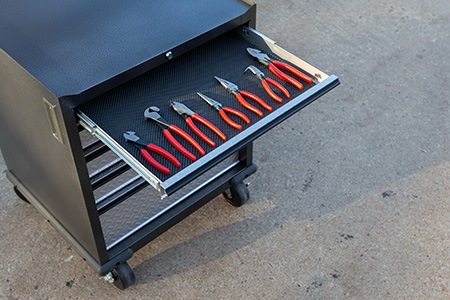 Rolling drawers are efficient options for storage. They can be made from various kinds of materials, such as plastic or wood. Either way, they have wheels at the bottom that can allow you to place them wherever you want while also providing portability and convenient accessibility. Their (typically) vertical alignment can help save space too.
Stackable Drawers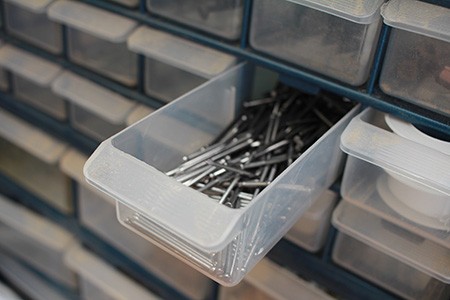 Stackable drawers are generally made from plastic. They involve a single frame or unit containing multiple drawers stacked on top of the other. You can then pull each of them out and store your belongings in them.
These can be useful if you want to view the contents of the drawers. You can also place these on top of shelves or cabinets, or all by themselves creating your own stackable types of storage cabinets. You'll rarely have to deal with learning how to open a drawer that is stuck with these designs either.
Pocket Drawers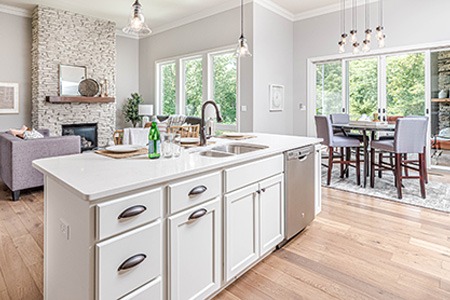 Pocket drawers usually have round or cylindrical spaces in them that are hollowed out for storing certain objects like chargers, bottles, jars and cans, knives, and more. These can keep these objects in their own separate pockets while also maintaining their upright position. These types of drawers can prove to be quite handy in the kitchen.
Coffee Table Drawers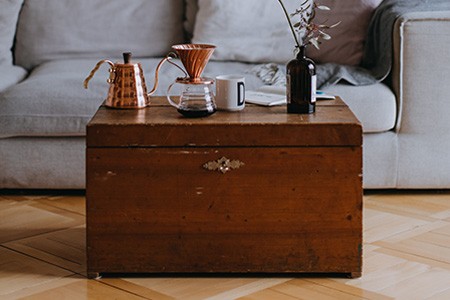 Coffee tables that you might keep in your living room tend to always have some or the other object placed on them. If you want to tidy it up a bit, you can install drawers in the gaps so that you can easily store your paraphernalia in them. These are also quite accessible, even in the coffee table alternatives that have drawers.
Bench Drawers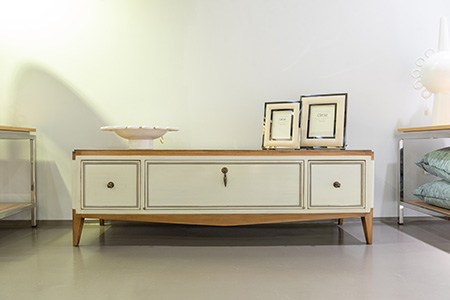 These drawers work on similar principles as the sofa or ottoman drawers. If you have benches around the house, such as in the entryway or hallway, you can fill up the hollow space beneath the seat by converting it into a drawer or two.
These can be great for storing things like umbrellas, sporting materials, toys, games, and more. You can also do this for garden benches for storing tools. These types of storage furniture are very convenient and space-saving.
Divided Drawers
Drawers with divisions in them can offer great levels of functionality. They can help you create distinct spaces so that you don't end up mixing up your belongings or tangling them up. If you have multiple watches, belts or other accessories, for instance, these can be ideal. You can also make your own dividers.
Shoe Drawers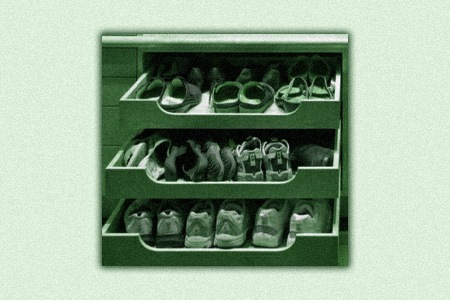 Some drawer types are specifically designed for shoes. Instead of using open shelves, using drawers can keep your shoes protected and away from potential dust. These usually have separate drawer boxes for each pair of shoes, with some having vertical drawers with others having more horizontal designs. You can also store multiple pairs in a single drawer.
Serrated Drawers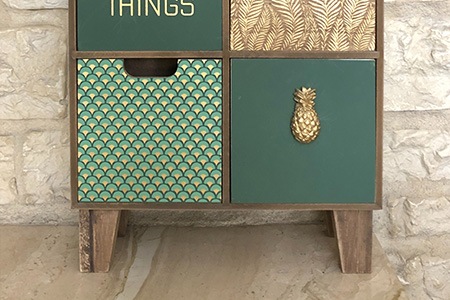 Serrated drawers have a cut-out gap on the front-top to help you grab and open them instead of having a drawer pull on them. These are either curved throughout the boundaries or contain a couple of serrations that can allow you to easily open and close the drawer.
These styles of storage drawers are pretty common in kitchens to keep you from constantly bumping into drawer pulls that stick out. They're fairly common in garage tool chests, too.
Bed Drawers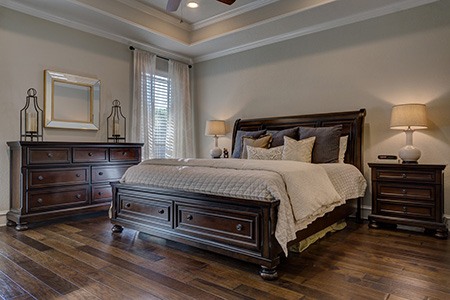 If you're guilty of often stuffing things under your bed for lack of space and to keep them out of view, bed drawers can solve this problem. You can still access the space under your bed, but in a more efficient and effective way. Drawers can help keep things tidy and can be ideal for storing blankets, pillows, winter clothes, and more. Just look for the types of bed frames that have them built in, as adding them later is very inconvenient.
Corner Drawers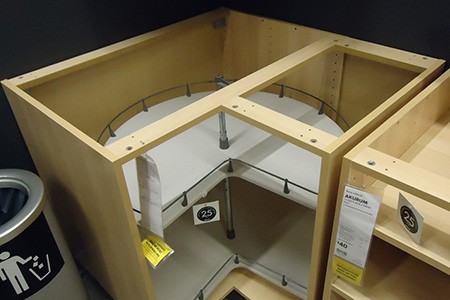 If you have certain corners in some parts of your house that don't work well with straight rectangular drawers, corner drawers can help solve this issue. They types of drawers usually cover two sides of a corner and can allow you to make clever use of the space while also storing strange-shaped objects. Organize this space with a Lazy Susan in the cabinet!
Tray Drawers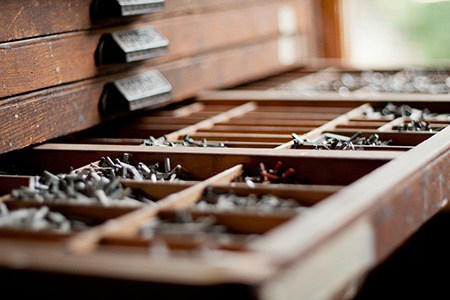 Inside a drawer, if there are other smaller drawers or trays that you can pull out, these can help you store small objects that you don't otherwise have anywhere to put. For instance, documents, jewelry, craft accessories, tissues, makeup, stationery and other such objects can fit well inside these trays.
Dresser Drawers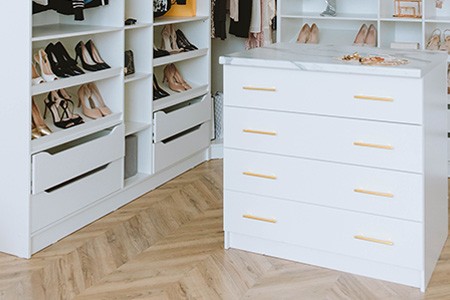 Dresser drawers are pretty common and standard. Dressing tables placed in your bedroom, living room or below a mirror usually come with wooden drawers already installed in them. These types of dressers can give you easy access to your accessories, tools, small clothes, utensils and more. These are either similarly sized or of varying sizes and tend to contain pull-out handles.
Segmented Drawers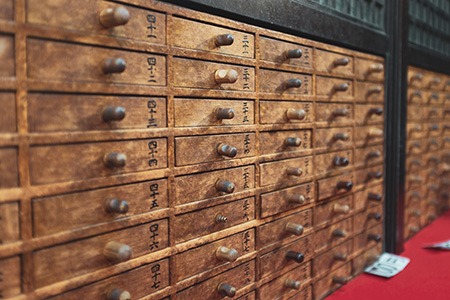 Segmented drawers are a combination of tray drawers and divided drawers. They are basically small drawers within a larger drawer that can help you store some smaller objects. Sensitive and precious objects, such as gold or important documents, can also go inside these segmented drawers. You can also use a key for additional security.
Recliner Drawers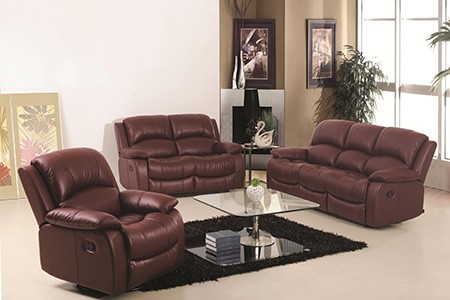 If you have recliner chairs in some part of your house and are looking for some storage space, you can use the space under them and turn it into a drawer. Many recliners also come with storage drawers that you can pull out and access as you recline the chair back. You can store magazines, TV remotes or flip-flops here.
Pegboard Drawers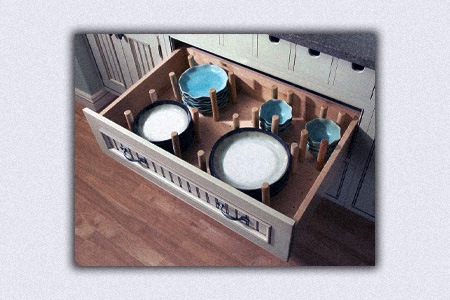 Pegboards are boards with multiple holes in them. You can place this pegboard inside your drawer or get a drawer with an already existing pegboard. These tend to come with rods that can hold your dishes and bowls in place so that they don't clash against each other. You can also make and add your own rods.
Appliance Drawers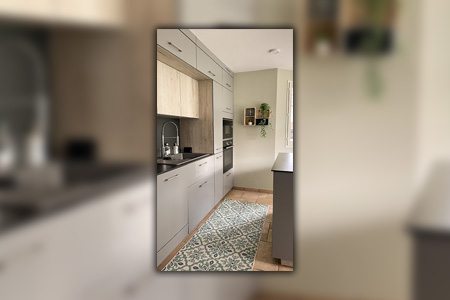 Some drawers can hold an entire appliance in place, which can help if you want to keep it out of plain sight. For instance, you can install a large drawer in your kitchen that can hold your entire microwave, with the back having a hole that can connect the wire to the wall socket.
An appliance drawer can also refer to drawers built into your appliances, such as the drawers you find in washer and dryer pedestal alternatives, or even ones built into a refrigerator that pull out instead of swing open.
Cabinet Drawers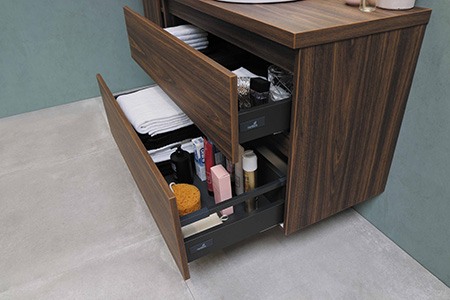 Cabinets usually come with a door or two along with some shelves where you can store your objects and accessories. To make these cabinets more accessible, you can convert the shelves into wire drawers so that you can simply pull them out and easily access even those objects placed at the back.
Filing Cabinets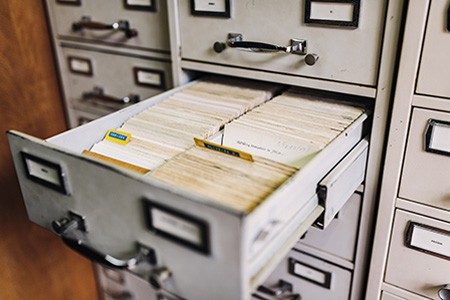 Filing cabinets are more common in offices and workspaces, making it easier for you to place your occupational belongings and important files and documents. Usually, each of these types of drawers has steel or plastic folders in place that can help you organize your files based on certain criteria. You can find most of the same features in most of the filing cabinet alternatives, too.
Sink Drawers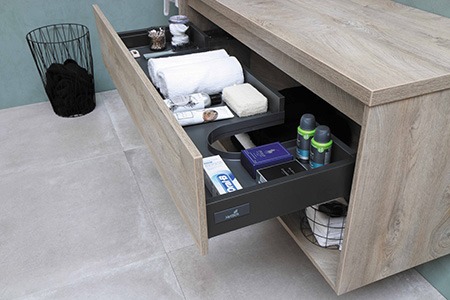 The drawers right under your sink tend to be different from other kinds of drawers. They have a square or U-shape gap in place that can accommodate the base of your sink well while also offering enough space around it to store some kitchen or bathroom accessories.
Charging Drawers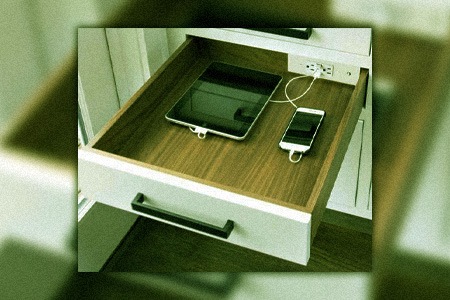 Charging drawer types contain sockets inside them that you can use for charging your devices. This can keep all the wires and devices out of view while also keeping everything neat and tidy. These drawers can also have divisions in place for storing and charging each device away from the other.
Deep Drawers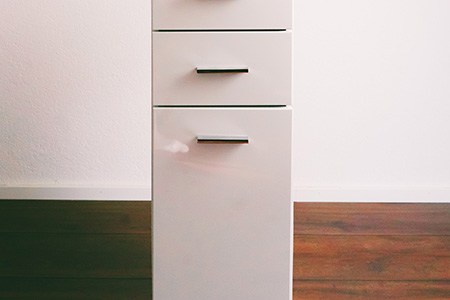 Deep drawers are large in size. They types of storage drawers are usually installed at the base of a certain cabinet or space for both design and functionality. The fact that these drawers are so deep can be useful for placing big appliances, cookware or stacks of bowls and plates.
Junk Drawer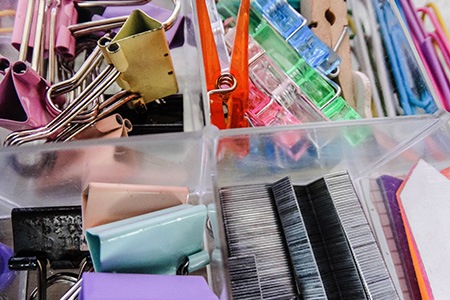 In kitchens around the world there is the common junk drawer. It's usually a smaller one that holds all kinds of random items like tie-wraps, bread bag clips, chip clips, lighters, plastic baggies, rubber bands, white out, ink pens, vacation trinkets, and so forth. You can learn a lot about someone by looking in their junk drawer!
Basically any little item that has a use in the ever-busy kitchen but has no great place to be stored goes into the junk drawer. These are great when you have excess kitchen cabinets, and the opposite problem can be solved with kitchen cabinet alternatives.
Types of Drawers for Every Organizational Need
As you can see, there are many different types of drawers available that you can install in different parts of your house. If you weren't aware of some of these types before, we hope this helped widen your choices! You can now go ahead and pick some options you like.
You'll Also Enjoy: