22 Types of Blankets to Keep Comfy, Warm, & Relaxed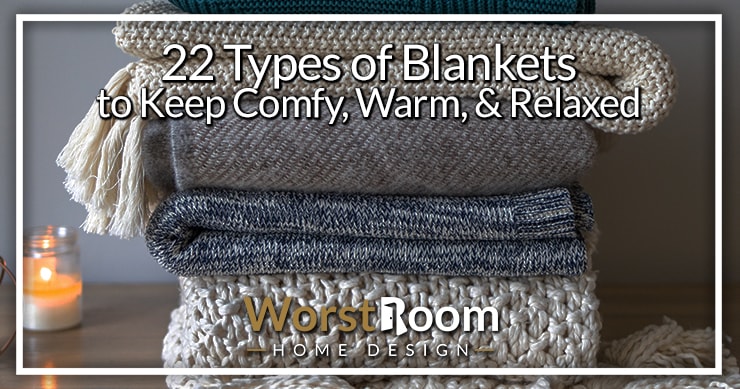 No matter the season, you need several types of blankets to keep you comfortable throughout the year. Maybe it's winter time or it's summer but your spouse keeps the air conditioner too chilly.
Either way, it's a good time to take stock of what's in their linen closet and see if they are prepared for the anticipated weather.
22 Types of Blankets
Whether summer, fall, or winter, various blanket types are an important part of that arsenal. And if you are one of the people looking to restock your closet, here is some help in terms of the type of blankets you should go for.
Cotton Blankets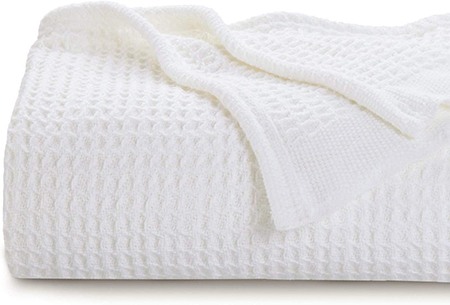 This is a popular fabric because of its many great qualities. For starters, it is incredibly soft and becomes softer with each wash. It works in all kinds of weather and is hypoallergenic, which is great for those who are prone to allergies.
They are also a very breathable fabric which makes them the perfect choice for summers when you want to stay cool. That is also the reason cotton is a preferred choice for babies and young children. It is easy to regulate body temperature with cotton blankets.
These blankets are lightweight and can be used throughout the year. During winters, they are a great option to layer under a quilt or a comforter. No matter what types of furnaces you have in your home, supplement your energy bill with a cotton blanket.
​Wool Blankets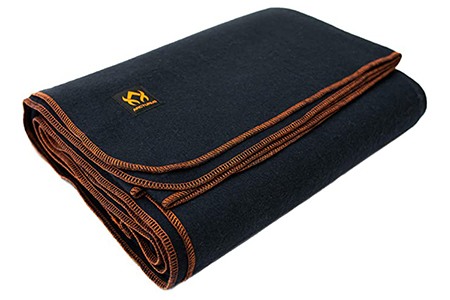 These blanket styles are also soft and breathable. But did you know that wool is also fire resistant? That is why we see heroes rush into the fire with a woolen quilt.
The only downside is that it has a scratchy surface which makes it a bit of an issue to have this against the skin.
But wool is an adaptable material that adjusts itself to changes in temperature. Although it is best suited to keep yourself warm in winters.
It has moisture-wicking attributes and hence keeps the blanket dry. Wool traps the air with the tiny pockets in its fiber just like waffle weave blankets (which we will talk about in a minute).
The trapping of air makes sure the cold air stays out and the warm air is in. This is why woolen blankets are breathable but also good insulators. You can find them woven or knit.
Woolen blankets are great when you go camping also because they are water repellent. They can be layered which makes them a great transition material from fall to winter. While you're still learning how to bank a fire, keep warm with a fire resistant wool blanket.
Knitted Blankets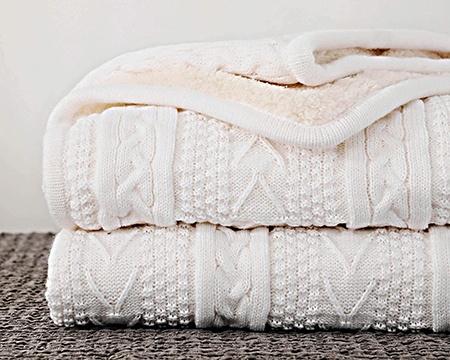 A knitted blanket can come in all kinds of colors and designs, but the unique aspect is that they are made up of one or more long pieces of string, like anything else that's knitted.
If you want to get into making your own types of blankets, these are a fun way to start. You can choose how densely to knit the fabric to control the breathability and also choose which material you use, like acrylic, cotton, or wool.
You can customize the size to fit any size bed or sofa, and add any decorative edges you'd like. I love these kinds of blankets and have made several of my own.
Quilt Blankets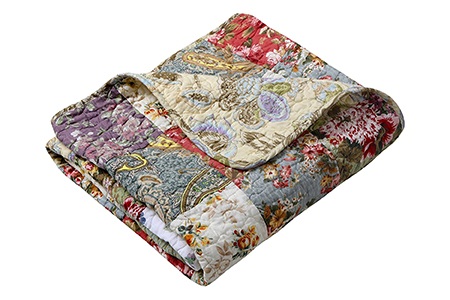 Quilts are old school. For centuries we've been taking scraps of fabric and sewing them together in squares to form the quilt. Now it's more of an art form than anything else.
Quilts have the top fabric made from the squares of other pieces, then a central batting like cotton or wool, and then a backing piece, often of one solid color. The stitching is often very elaborate.
These usually come out lighter in weight than a duvet or even a comforter, and make them a more ideal choice for warmer months. Plus, they always remind us of our grandmothers!
Duvet Blankets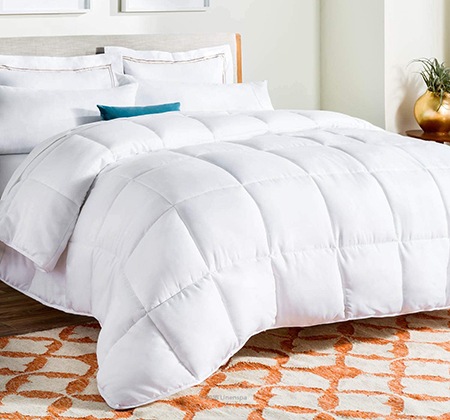 A duvet is similar to the comforter below, but aren't filled with such a large amount of batting. They're denser and less fluffy, and often weigh much more. They take on a much flatter appearance than the fluffy comforter.
Many duvet blankets come with decorative silp covers that can be removed and washed (or dry cleaned if they're very fancy). Take care when replacing the slip cover so that the duvet is equally distributed within.
These types of blankets are very sophisticated looking for those looking to really nail their bedroom feng shui.
Throw Blankets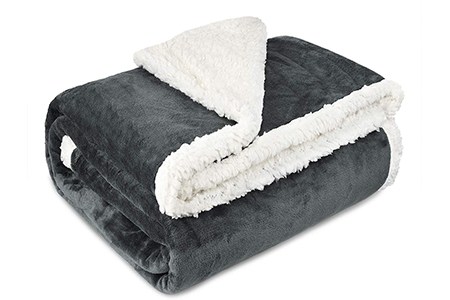 A throw blanket refers to a "personal sized" blanket that you can use to stay warm while sitting on the couch. Some people use them in the living room simply for decoration as they're a great way to bring in some extra color and design.
Many these days are made of fleece and feature decorative edges like fringes and hemmed designs, since the focus is usually on decoration than functionality. This is a great way to make your living room cozy.
Comforter Blankets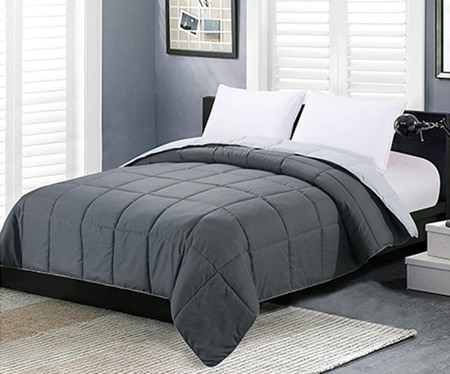 Comforters are found as the main decorative and warmest blankets on beds. They're typically made from two separate pieces of fabric sandwiching some stuffing, usually cotton, feathers, or polyfill.
The two outermost pieces of fabric are typically polyester (to avoid staining) or cotton. When they're made of cotton they're usually brushed to make them softer. Use these to retain heat in the winter and you'll be super comfortable.
Fleece Blankets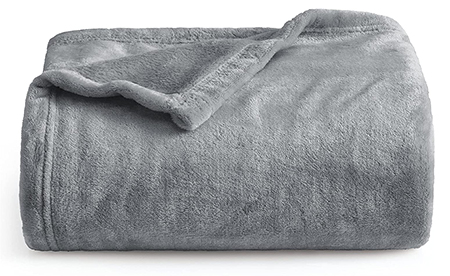 When the mercury drops to a freezing point or at least feels like it, fleece will come to your rescue. It is made of synthetic materials like polyester and is guaranteed to keep you warm.
That is a great asset if you live in regions that are extremely cold. It is also a great alternative to wool if you have skin allergies and want something warmer than cotton. It is also lightweight.
If you live in extremely cold weather regions, it is quite easy to find fleece blankets. These blankets are soft and warm and can be used above or below the main cover on your bed. They are also relatively cheap and versatile.
The downside is that fleece is not a very breathable fabric and can end up soaking body odors. They can also cause static electricity during winters when the air is dry. Fear not, this is how to get rid of static on blankets so you can stay comfy.
Down Blankets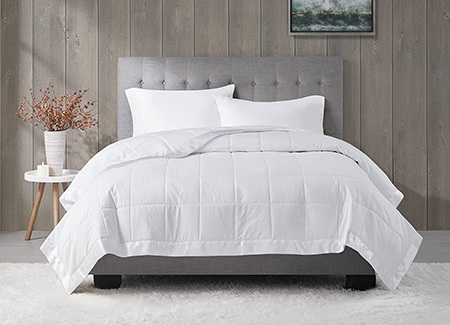 This is more popular in the making of comforters but blankets are made of down too. They are lighter and slimmer than comforters and there is feather or synthetic material between the two pieces of fabric.
They do an excellent job of keeping you warm and are good conductors of moisture. So, you will stay toasty and dry at the same time. These may be the most comfortable types of blankets ever created.
These blankets are soft and free of quill from birds like ducks and geese. The feathers are designed to trap and keep heat close to the body.
Down comforters are lightweight and made of breathable materials. They are also a great alternative for those who are allergic to feathers because some of them are made of synthetic materials.
Acrylic Blankets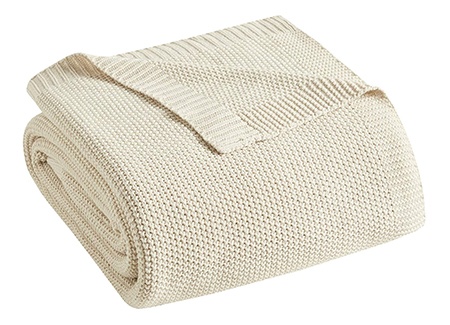 These blankets are lightweight and will keep you warm. The best thing about acrylic blankets is that they are made of synthetic materials and are quite resistant to damage when compared to those made of natural fabrics.
These are great types of blanket material for those who are looking to keep the costs low but want a durable blanket.
These blankets are also hypoallergenic and easy to maintain. They are machine washable and tough in the face of wear and tear.
Polyester Blankets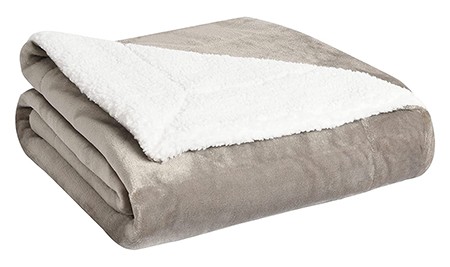 This is another synthetic material that is durable and affordable. If you find a blanket that is polyester blended with a natural fabric, you will get the benefits of both materials. It is meant to last a long time and is cheaper than blankets made of natural fabrics.
Like acrylic, polyester blankets are also machine washable and strong. So, they are good with wear and tear. They make great, cheap changing table alternatives that fit within your baby budget.
Vellux Blankets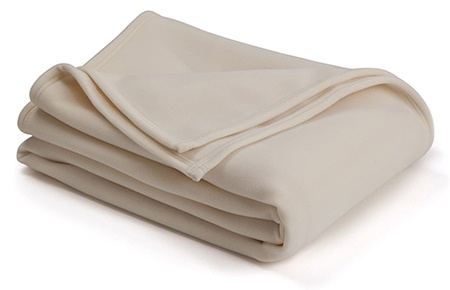 These are often called hotel blankets and are made of plush nylon and foam. They are quite durable and warm. Even after multiple washes, they do not pile or shrink and look good. Vellux blankets are also hypoallergenic.
These blankets are made of two layers of polyurethane foam blended with nylon fibers. These are very modern types of blanket material. They're warm enough to be used alone but they fit right under a comforter if you want it some extra heat.
This is a man-made material and is very durable. Like cotton, it is soft and gets softer with every wash. The downside is that they are not very breathable and not best suited if you sweat in your sleep. They are also not a very eco-friendly choice.
Sherpa Blankets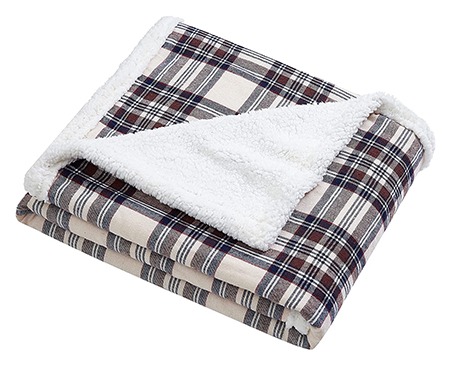 These blankets are made of synthetic materials and are extremely lightweight. They have two distinct sides, one made of flannel and the other made of fleece.
This makes them a great choice for those who live in chilly regions. Unfortunately, sherpa blankets do experience a little bit of wear after extended use. They're different types of blankets, but powerfully warm, nonetheless.
Afghan Blankets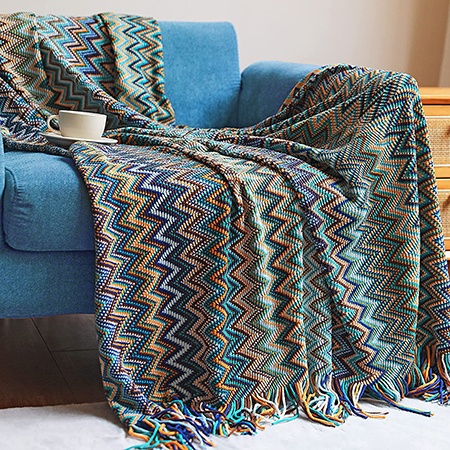 You'll hear people speaking of using an afghan instead of a blanket, though nobody can clearly define what the difference is. Afghan's are usually knitted or crocheted and made out of wool, though of course other natural fibers have been used.
There are kinds called a mile-a-minute afghan that are separate strips of blanket combined together the blanket as a whole. Be careful with these. You should hand wash them and let them air dry, or dry them on a low heat and very gentle cycle.
Electric Blankets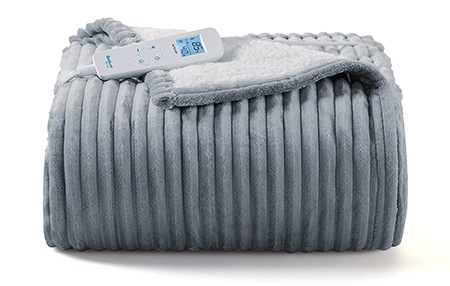 Electric blankets are awesome for the winter. They can be plugged into a wall outlet or even into a car to keep warm in case of an emergency. Most will offer you several settings of heat (low, medium, and high) and a timer that will automatically turn them off after a certain amount of time.
This is so you don't accidentally burn yourself if you fall asleep on them, because the heat accumulates fast, especially if you have the electric blanket underneath a comforter or duvet.
These are awesome blanket styles that take some awareness to use safely, but beyond that they're amazing. I'd consider them the best space heater alternatives available.
Emergency Blankets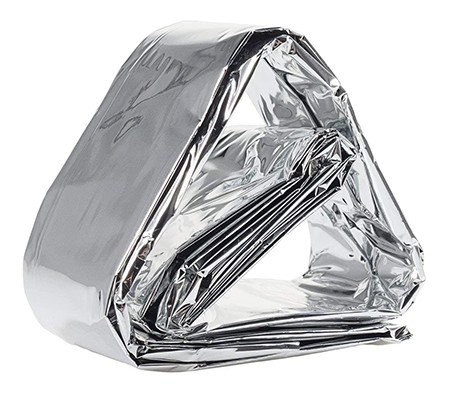 Sometimes called a space blanket, these are made of a material called mylar. They're first aid blankets that form a thermal barrier. It weighs almost nothing and reflects heat, keeping the person beneath it extremely warm.
These are great to store in a car, first aid kit, camping bag, and anywhere else where you may encounter a situation where someone may become extremely cold and need help warming back up quickly. Stuff a few in your prepper food storage too since they're so inexpensive.
Linen Blankets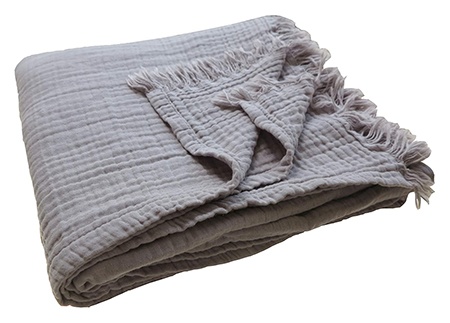 Linen is a product made from the fibers of the flax plant. Thankfully it's easy to clean, because you need that bonus to make up for the price that comes from the difficulty in harvesting the material.
It's a thick material, which helps linen have more durability and last longer than other blanket types. It helps manage your body temperature well, without being too hot or too cold, but they also wrinkle easily.
Microfiber Blankets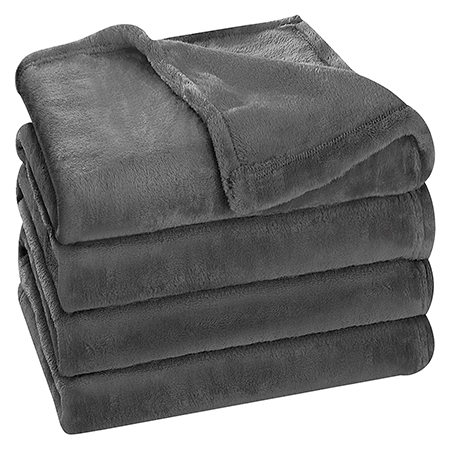 One of the newest and most different types of blankets in the fabric world is microfiber. It's made of polyester, nylon, and rayon, all woven very finely, but then woven very tightly together to form a dense fabric. These make very comfy types of bed sheets, too.
These are wrinkle free and so dense that not even dust gets through, which is why many people use them to wipe down surfaces. They're so gentle that they can be used on television and computer screens, etc. You're looking at the most advanced blanket material types in existence.
They are extremely comfortable as personal use blankets to keep cozy, very much like fluffy throw blankets. Microfiber blankets are made from ultra-fine synthetic fibers including polypropylene, polyamide, and polyester.
Chenille Blankets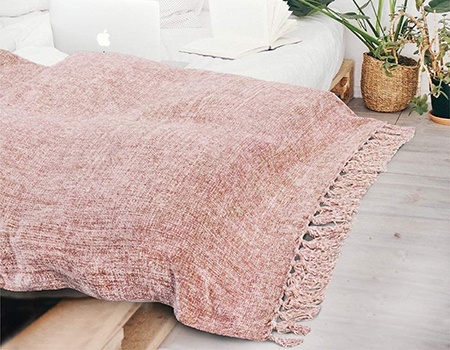 Then there is this French variety which has a soft and dense surface. It is often used to create great designs.
That is why they are used to create a vintage or retro look and were quite famous in the 1940s and 50s. They are typically made of cotton but it is not unusual to find some acrylic and rayon too.
They are a great example of decorative and warm blankets. However, these blankets are a bit delicate and need care in the form of dry cleaning.
If you neglect that aspect, the fibers can run off on the blanket and they will look threadbare.
Waffle Weave Blankets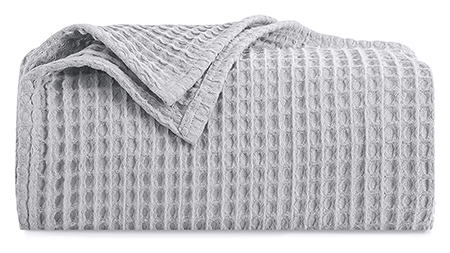 These blankets have a single layer of fabric and a little bit of texture like its namesake. Like wool, it has tiny pockets that trap the warm air and keep you comfortable in nippy weather. These blankets are also lightweight and make for a great layer under a quilt or a comforter.
They can also be used in summers, because typically, they are made of cotton but are combined with the waffle weave fabric. However, they are not great on their own in winters.
Bamboo Blankets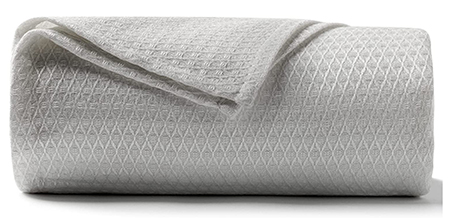 Bamboo blankets are a great way to keep your body heat regulated at night. They absorb sweat well and keep the air around your body warm by trapping it in the fibers.
That way, you stay dry and insulated. On top of that, these blankets are antibacterial and antimicrobial. So, they do not stink after absorbing your sweat. These are very advanced blanket material types in this way, despite being older.
This makes them an excellent choice, especially if you do not have the option of washing them as often as you would otherwise like. However, they cannot be dried in a machine.
Shearling Blankets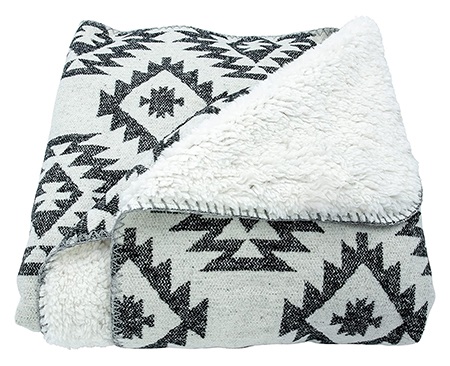 This type of blanket is made of sheepskin after it is tanned and processed while the wool is still attached to the skin. They are like fur blankets that will keep you warm. If you get them in a decorative style and you have a cabin or farmhouse style of decor, you'll want to find ways to store blankets in such a way you can display them when not in use.
They are also breathable and hypoallergenic which is great news if you sweat at night or have sensitive skin. They are also antibacterial which means they do not encourage the growth of bacteria that produce odor.
You will have to take good care of shearling blankets. And when you do, they become softer with every wash and supple with age. These blanket types take a little effort but it's worth it. Most are faux shearling these days, and are just as good.
Types of Blankets for Every Comfort Style
After your your different types of pillows and mattresses, bedsheets and blankets are an important aspect of making sure you get a good night's sleep. As you know, when that does not happen a whole lot of things can go wrong.
In the short term, you might be cranky and groggy the next morning, your mood will be negatively affected and you might end up making poor decisions. So turn down whatever types of air conditioners you have, save some money, and wrap up whatever kinds of blankets you have.
These are just a few problems. And the simple solution to all of this, sometimes, is to get the right types of blankets.
You'll Also Enjoy: