43 Types of Marble With Unique Features That Can Impress Anyone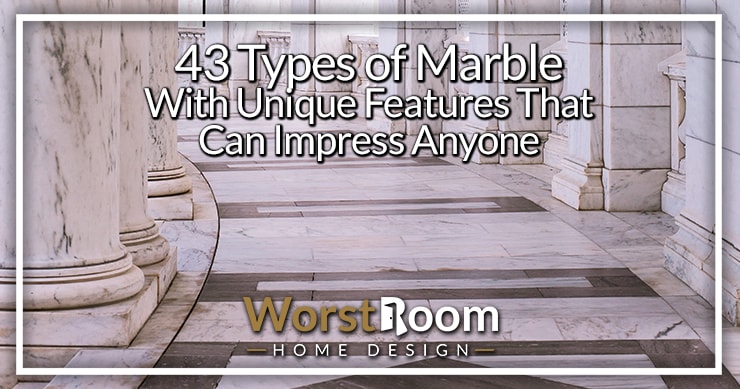 The different types of marble come in all kinds of colors and textures. They're a naturally occurring phenomenon formed by compacted rocks inside the earth.
No two slabs of these beautiful materials are alike and that's why they're so coveted. If you want some for your kitchen countertops or for flooring, here's a primer on most of the types available, though there's always more sub-types and even faux marble to keep the costs down.
Types of White Marble
This is the classic option with special value because of how majestic and pure it looks. But because of its white color, the imperfections on it are quite prominently visible.
Though sometimes, flaws are what make something pretty, right? For example, the moon has craters but we don't complain. Let's take a look at these.
Carrara Marble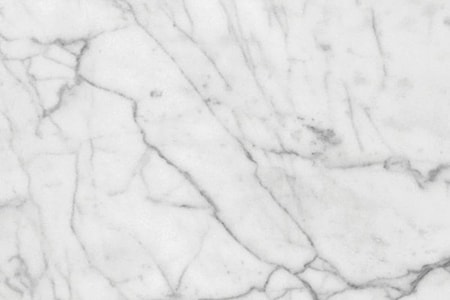 Officially called Blanco Carrara, it's usually available in a whitish-grey color. It's a popular choice for fireplaces, bathroom walls, and in the kitchen.
Its veins are thin and feathery and that makes it unique. It's one of the most popular marble types used in making countertops, especially in a modern-style kitchen. It's named after a place in Italy in the Alpine region and is considered to be a symbol of quality and distinction.
Calacatta Marble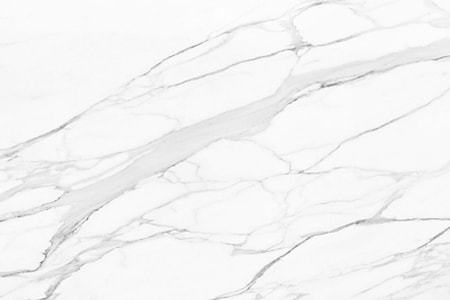 This is another of the extremely popular kinds of marble on the market. You can identify it by the cracked pattern and grey veins which make each slab unique. It's a premium quality stone and is much rarer than the Carrara marble.
Mystery White Marble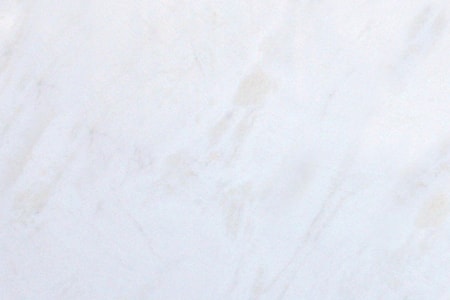 This marble is pure and creamy in color which makes it a great choice for those who want a lighter stone to brighten a particular space. The veins of the mystery white marble don't offer as much contrast as the other white marbles and it has a soft finish.
It's basically white crystallized marble which promises to make any space look quite elegant. Mystery white marble is often a preferred choice for bathroom countertops and decking.
Bianco Lasa
This beautiful marble is subdued and calm, comprised mostly of a grey base but features thin darker grey veins and particles throughout. While the capillaries define the type, the sub-types are defined by their varying levels of grey in the base coloring.
Everyone knows this marble type whether they realize it or not. It was used by in Buonarroti's sculpture of David and widely used throughout the Baroque and Renaissance periods.
White Himalaya Marble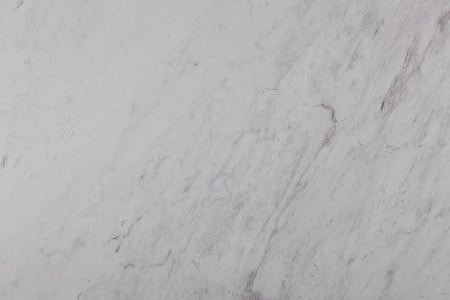 Despite its name, the white Himalaya marble actually comes from Greece. It's similar to the Carrara marble but it has a wide range of colors in it.
Don't be surprised if you find strokes of brown, grey, and even purple against a white background. It's a preferred choice for flooring, especially in the bathroom around a bathtub.
Lilac Marble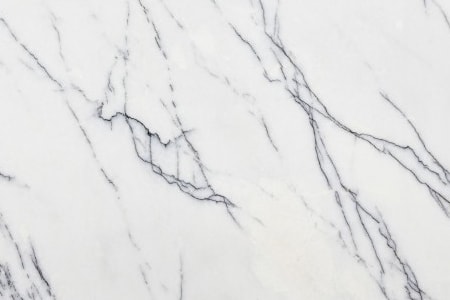 Though you could call the base of this pristine marble white, it's more of an off-white with hints of grey. It has very prominent veins that have colors as dark as black and ranging into the purple spectrum.
Thassos White These dolomite marble varieties are named based on the island of Thassos in Greece which were known for having white housing structures and white beach sands. Saliara beach is even called the Marble Beach.
This marble is so white that it's almost purely white with no blemishes, particles, or veins noticeable. It's quite a sight to see, though the effect can be achieved much more cheaply with non-marble materials.
Statuario Marble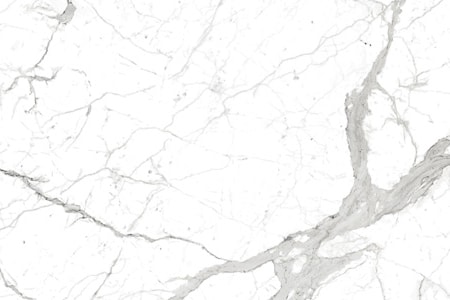 This is a bit darker than the other options and also comes from Italy. You can identify it by the gray veins across a light grey background.
The name comes from the fact that it was very popular among sculptors who were into carving. It is a preferred choice for countertops of many kinds and also many types of tile.
Arabescato Breccia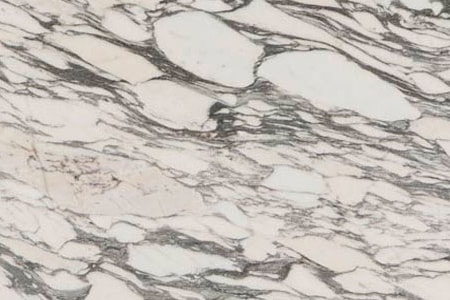 This calcitic marble variety features a white and off-white base. The veins run a dark grey color, sometimes tipping into the brown region. It's a wonderful breccia morphology that can appear to feature bubbles and cells on the surface.
Macael White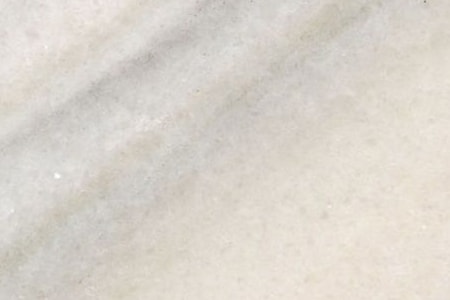 The grain in Blanco Macael marble is very coarse featuring very wispy veins (if you can even call them that) that are more like a glaze that transitions between white and grey colorings. It's made up of calcite, quartz, and muscovite, among other minor minerals.
Types of Beige Marble
If you find white marble to be too bright, beige might be the one for you. It preserves the luminosity but also adds warmth to the immediate surroundings.
That happens because of the toasted tones on the tiles. They contain quite bright streaks which change the appearance of each type of beige marble.
Moscato Beige
This is a light shade of beige and is calcitic which means it contains calcium carbonate. That's a major element of sedimentary rocks like limestone.
Moscato Beige also has a homogenous background and often, a combination of soft warm colors on the base and the relatively brighter veins cover the surface.
Premium Beige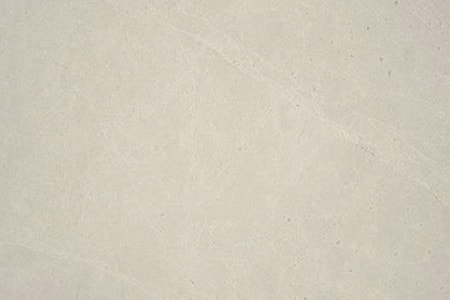 This is just another name for calcite marble and it has a subtle beige homogeneous background. It's a combination of white and some kind of broken white that make it luminous in some environments.
It's an excellent alternative to white marble if you are looking for one. It looks clean and crisp and looks great in bathroom showers and kitchen worktops.
Travertine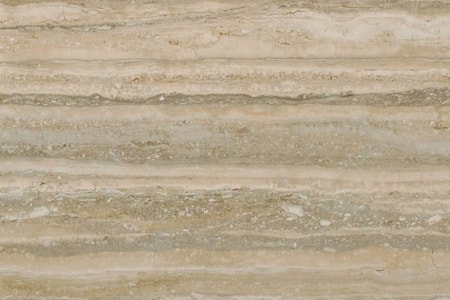 Travertine looks a lot like sandstone, in that their colors resemble sand and earthy dirts. Their colors can range from closer to white to a dark beige or ochre. Their appearances can change drastically on the direction of their cut and the treatments they receive afterwards.
Boticcino Beige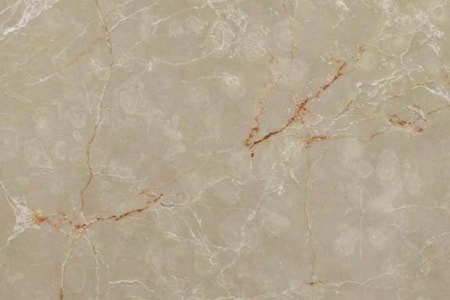 This is another calcitic beige marble that has a soft beige base and has light golden streaks that look like sea foam. It also has white shadows which are sort of a trademark look of the Boticcino beige. This cream marble also has its origins in the border between Lombardy and Veneto in Italy.
Types of Black Marble
This is another of the more common types of marble apart from white. It's a very distinctive and strong look and the rest of the interior design and decor has to be carefully patterned around it.
Nero Marquina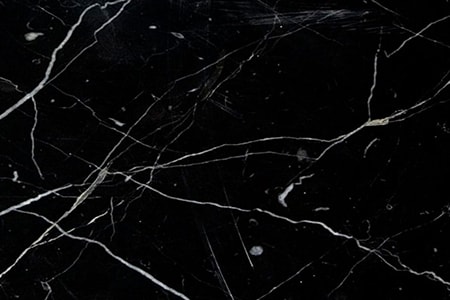 This one has a lot of intensity and unique strength. Its features are enhanced and lend elegance to the space they occupy once they are polished. But you might also find irregular white streaks on the surface of Nero Marquina black marbles.
Originally from the Basque country, these marbles are preferred in bathrooms and kitchens inside a space and on cladding and pavements on the outside.
Black Dune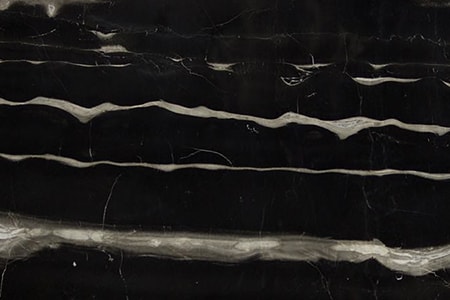 These marble types receive their name from their appearance. They appear like dunes on a beach made of jet black sand. Their veins or filaments are of a light and dark grey and run linearly to one another in the same directions, giving off a very ominous feeling.
Portoro Marble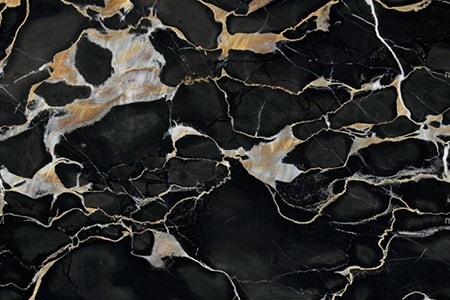 In my opinion, nothing screams class, luxury, and professional seriousness than Portoro. The base is of the darkest black though it is reflective.
The defining feature are the thicker gold veins with thinner white filaments running throughout. It's the most expensive of the black marbles, by far.
Calatorao Marble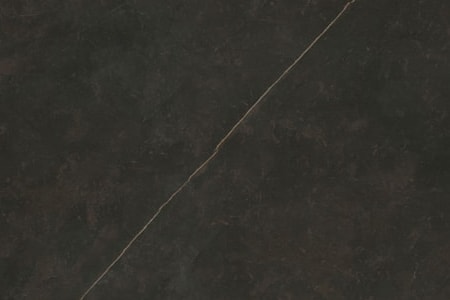 These varieties of marble stand out because they're a resistant natural stone. That's why it's preferred for outdoor flooring. It's originally from the Zaragoza province in Spain.
Marquina Black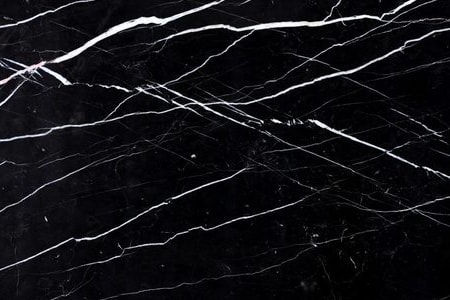 Like most other calcite marbles, Marquina Black is made up of 98% calcite. It's almost entirely black since the fossil white veins are so thin and sparse throughout.
Saint Laurent Marble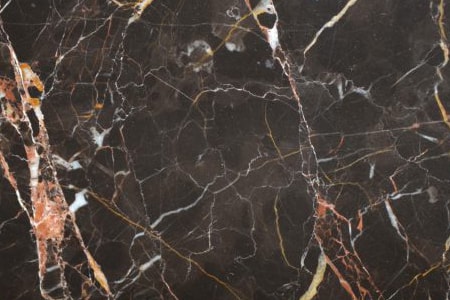 In Saint Laurent, the jet black background features many thick veins and delicate filaments ranging between white, brown, and gold colors. Some consider these copper or coral in color. To me, it gives off a masculine energy.
Black Mirage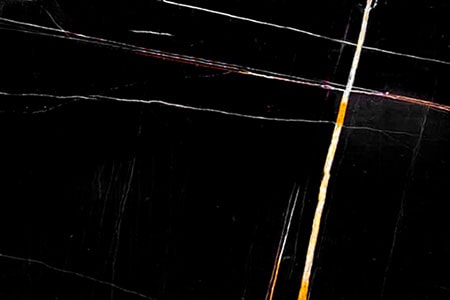 This black calcite-based marble reminds one of obsidian. The veins are very straight and flow in any direction, often even at right angles, reflecting various colors inside them.
Types of Grey Marble
Those who desire grey marble types are looking to present their buildings, offices, or homes as calming yet neutral. The range of lightness to darkness in grey shades is vast, that can project a serene feeling or one that is more serious.
Pacific Grey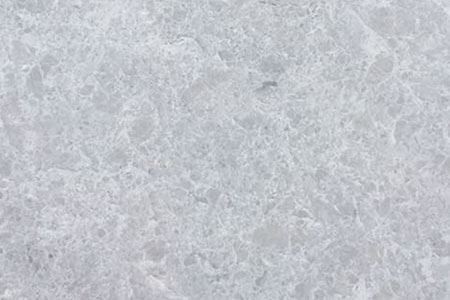 This grey option is very detailed but the white veins running throughout are so thin and plentiful that from a distance the surface looks very uniform. The closer you get, the more the beauty is unveiled.
Pietra Grey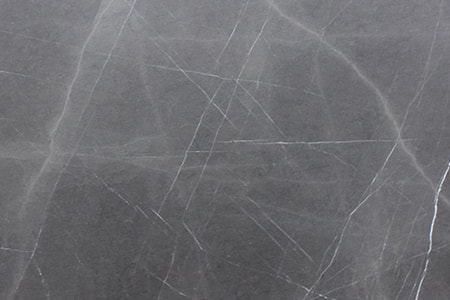 Like the kinds of marble just above, Pietra Grey has lots of detail in it but appears very consistent in color from a distance. But if you look closely there's a slightly darker glaze throughout. But what's very noticeable are the white veins traveling throughout the coal colored background.
Picasso Grey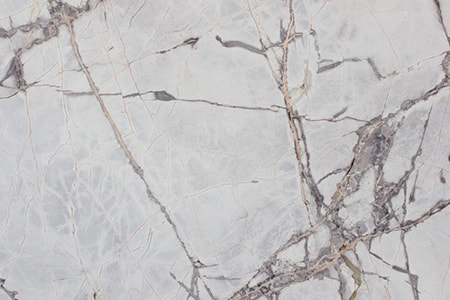 This variety of marble is interesting. It's name is a trade name. It's look is very unique in my opinion, featuring a light grey background that blends seamlessly with its darker spots.
But it's the veins running through it that stand out. They're thick, they're plentiful, and their colors range from amber to grey to mole and all shades in between. It almost looks like a highly polished, cracked concrete surface.
Fior Di Bosco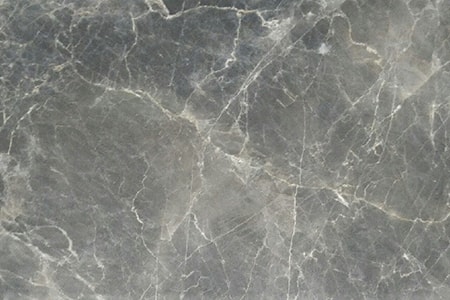 This variety of marble has a dark grey background with what could be described as plumes of smoke blowing across it. The veins are typically white but will also feature sections with a clay or amber coloring.
Types of Yellow Marble
Yellow marble lends a very friendly and bright mood to a room. Some feel that it casts an oriental feeling to the decor. Though there are more, there's really only one type worth mentioning.
Triana Yellow Marble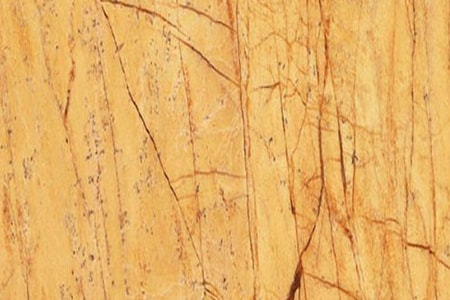 This dolomite marble makes one think of a scratched elementary school desk. The thin veins come in grey and earthy colors that are very numerous and wispy. It's called Triana Yellow because it was used in the Torre Triana project.
Types of Red Marble
Red is the color of charm and sensuality in a house. Depending on the tone used, red marble often adds light and elegance to the space it occupies. These marble varieties are used in indoor flooring for decorative purposes.
Typically, it's found in bathrooms, kitchens, interior pavements, and coverings. But, it's also used outdoors because it's also an extremely resistant natural stone. Here are the different types of red marble varieties.
Rojo Coralito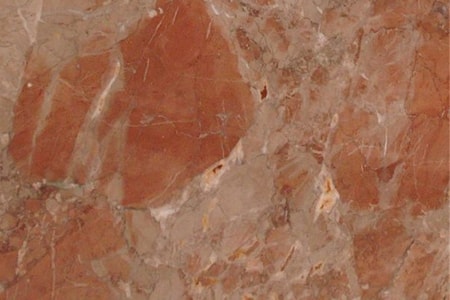 The Rojo Coralito is a bit less flashy but also has a lot of white streaks on its surface. It's known to offer versatility and resistance which makes it a good choice, also for flooring and facades.
Rojo Levante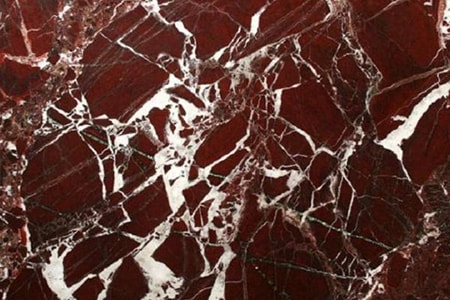 Originally from Murcia in Spain, this red marble has three different tones of red and some white streaks on its surface.
Rojo Alicante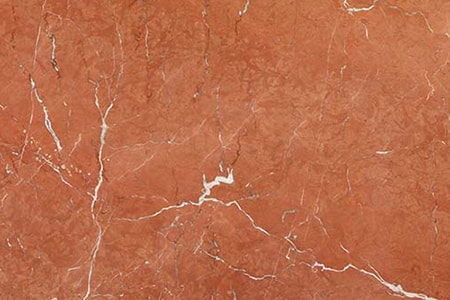 These are rather attractive types of marble which are meant to draw attention. Apart from the red tones, this marble also features irregular white streaks on its surface.
This particular red marble is preferred for floorings and facades because of its ability to provide a distinct look to the space it's in.
Rojo Bilbao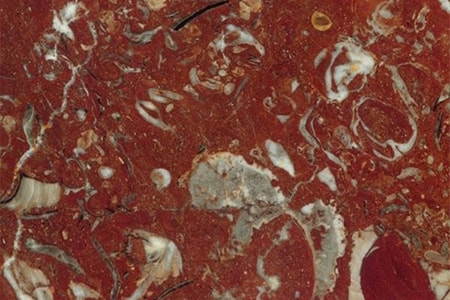 Rojo Bilbao is the one red marble that might contain fragments of corals and shellfish in light red tones. And it's the least quarried one so be prepared to pay a premium to obtain it.
Types of Blue Marble
You'd might think that the blue types of marble are stained in order to achieve the rich and saturated colors and striations throughout, but you'd be wrong. They're all natural, just like the others.
Blue Sodalite Marble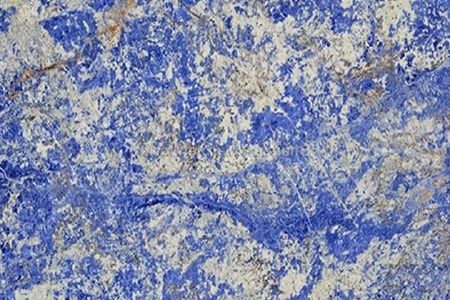 Blue Sodalite, like many others, is largely comprised of calcite but it's the azure blue lazulite mineral throughout that gives it the glasslike sheen to it.
Throughout is also pyrite, presenting a beautiful contrast that resembles the darker parts of the deep ocean with the sun glinting off of the ripples on the surface.
Types of Green Marble
Green marble types evoke not just a sense of nature but the energy and liveliness of the tropics. It is a sophisticated look but one that doesn't deaden the atmosphere, turning it too serious and professional. It's inviting and says "relax and act natural".
Guatemala Green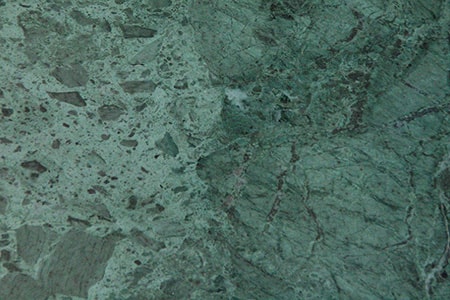 When I see this color of marble, I often think of my local bank or ritzy hotels I've stayed in. It exudes confidence and professionalism while remaining welcoming. When green marble types of columns and pillars are matched with lighter types of tile, it's such a majestic look.
Sometimes called Oriental or Indian Green due to the shade of green that makes up the background, it presents lots of detail due to the many colors and thicknesses of the white veins and capillaries that feature heavily across its surface.
Mint Green Marble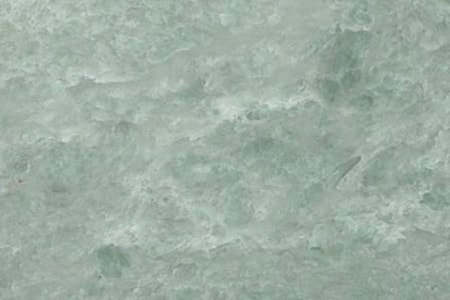 This marble is not seen as often as Guatemala Green, but when you do see it in person you're wowed by the jade coloring and even darker green striations and veins. If you look closely you'll notice it is speckled by white crystals throughout.
Types of Cream Marble
Cream marble types is so subtle and non-imposing that most of us rarely make a mental note when we see it. It's possibly the most prevalent kinds of marble around the world.
Crema Valencia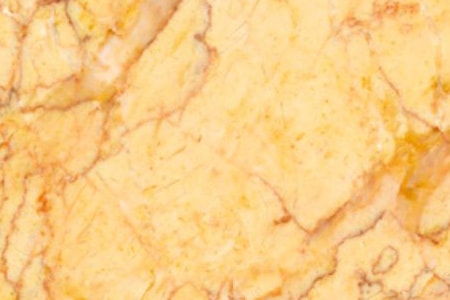 The Valencia variety has your typical cream colored background with varying shades blending throughout. But what makes it unique is that the veins are not only the expected white color but also have red ones scattered throughout.
Crema Marfil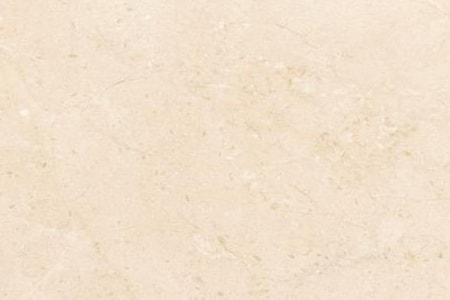 Crema Marfil is a Spanish variety of marble featuring a lighter background. Though the patterns on it shift and change and the veins vary in thickness and intensity it still appears very uniform in appearance.
Types of Pink Marble
Pink Marble projects a sense of luxury and positivity. Most often seen in interiors rather than exteriors, its tranquil and serene backgrounds invite you to calm yourself, while the details keep your mind active and alert. When wealthy women want to know how to make your living room cozy, this is a great go-to.
Rosa Zarci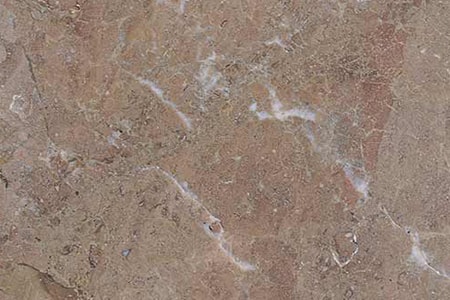 Rosa Zarci features a very light shade of pink that blends closer to white. The veins are subtle as are the streaks that blend throughout with a very smooth gradient.
Rosa Portugal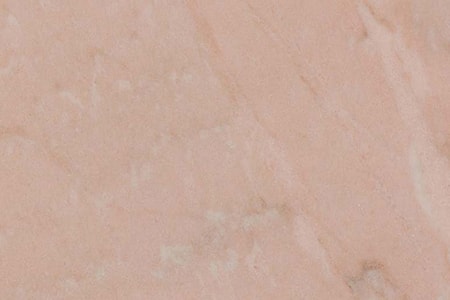 The most interesting of the pink marble types, the Rosa Portugal has many tones of pink that can range into more grey and orange hues. The veins of grey and brown make it a very complex looking marble on its surface, though you can find sections with little detail in it.
Rosa Levante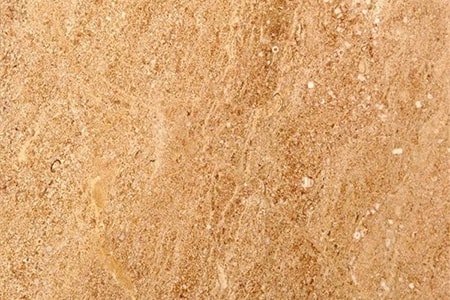 Sometimes called Rosa Girona, this pink marble is found in Zarzilla de Ramos in Spain and is said to feature fossils in it. I've never seen it in person but would love to take a look at it.
Types of Brown Marble
Brown is a versatile color for decoration because it's safe and comfortable. It's also a great choice if you are going for an ethnic style of interior design. This color can add charm to any room and is recommended for areas that have a high footfall, like the kitchen and living room.
The best way to maintain brown marble is to use it in well-lit areas and polish it regularly. Here is a look at the types of brown marble.
Dark Emperador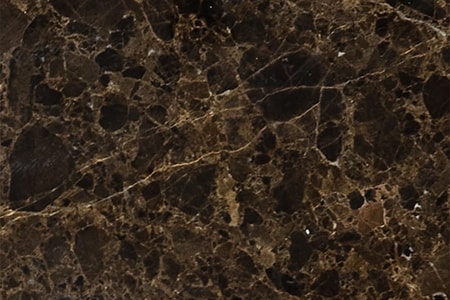 Also called the El Dark Emperador or the Marrón Emperador, this one is a dark-colored marble which is known for its beauty. It's often combined with marbles of other colors to add elegance to a room. A lot of designers and architects love this type and use it generously in their projects.
Light Emperador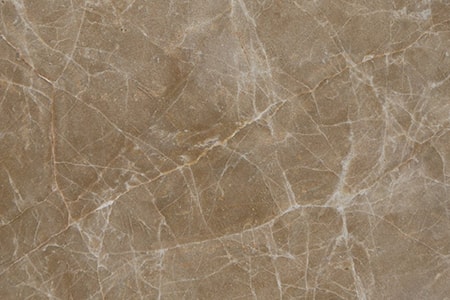 As the name indicates, this has a relatively lighter tone and is quarried in Lebanon. It's great for wall and floor applications like countertops, fountains, and wall coverings.
Also called Chira stone, it can be processed, polished, sawn cut, sanded, and tumbled. As you can see, its applications are quite wide.
Oasis Brown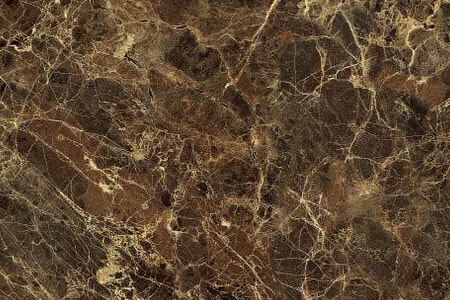 This marble is often thought of as a semi-precious stone. The base is a fairly consistent cocoa color with thin gold veins running throughout.
Rainforest Brown Marble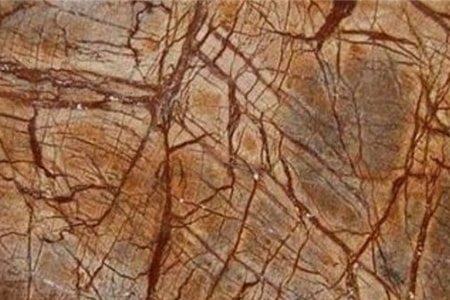 The rain forest brown marble is a hard and resistant marble which are among its biggest advantages. It's an exotic stone that comes in shades of brown but also has elements of grey in it.
There's a unique deep red brown on the base and you'll find white veins on the surface that look like branches of a tree. This is an earthy tone and is great for color schemes in a similar taste.
Sequoia Brown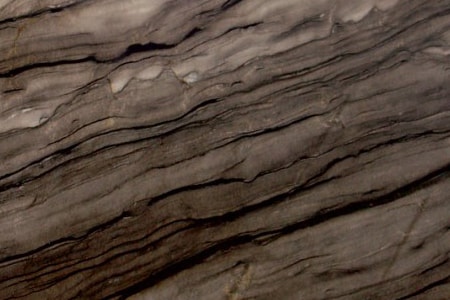 The name 'Sequoia Brown' is actually a brand name for these marble types. The name seems to be derived from their look which resembles the trunks of the sequoia tree. They look like dark or even stained wood.
Types of Marble for Every Taste
There are many other types of marble which incorporate neutral tones instead of solid colors. You'll find marbles from pearl tones to silver and grey ochre in the market. A lot of those colors are meant to inspire calmness and serenity.
They're used in a range of applications. In fact, some marbles are especially requested by professional artists and construction personnel to achieve a specific look.
For example, white marble has been used in sculptures for a long time because it is soft and resistant to shattering. Calcite and dolomites that can withstand polishing are used in construction.
Interesting fact—the capital city of Turkmenistan entered the Guinness Book of Records in 2013 for having the highest concentration of different types of marble buildings. Now, isn't that something?
You'll Also Enjoy: