18 Types of Upholstery Fabric for Perfect Couch Materials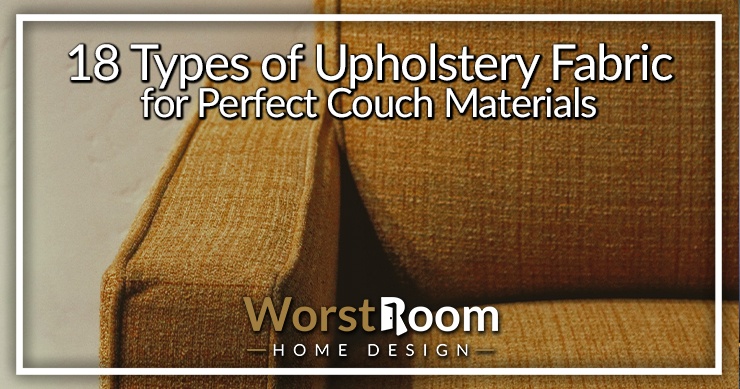 The general look and build of your furniture are just as important as the types of upholstery fabric that wraps them. After all, even the most beautiful set of sofa or chairs will become dull over time if the fabric is not right for the use case.
This is exactly where upholstery fabrics come in. However, choosing the right fabric for your precious furniture might deem to be a chore. Style, comfort, longevity, texture, price, and water resistance are the factors you should consider while choosing upholstery fabric.
But how do you pick the right one for you? In this article, we will go over some of the most widely available furniture fabric types and help you choose which one is perfect for you. Let's jump in.
18 Types of Upholstery Fabric
All types of upholstery fabric can be either one of two categories - synthetic or natural. Let's get to know them.
Natural Upholstery Fabrics
As the name suggests, these types of fabrics are made from fibers and threads found in nature, though in modern times they can be synthetic or a mixture of both, with either flat or pile weaves. Typically you'll be looking at cotton, silk, wool, and rayon upholstery fabric fibers. In most cases, they are animal products as well as plant fibers.
The few most common natural upholstery fabrics are:
Cotton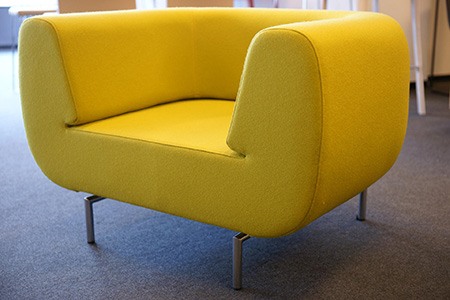 Made from the natural fibers of cotton plants, this type of fabric is one of the most used. The many benefits of cotton upholstery fabric include but are not limited to resistance to wear and fading, affordability, and availability in many different colors.
Perhaps, the biggest benefit of cotton is how it can be dyed incredibly effortlessly. For this reason, they will be available in an almost bottomless pit of colors. No matter how unorthodox and unique you want your furniture color to be, you can either find any eccentric color or just dye it yourself.
The second biggest benefit is affordability. Cotton fabrics are available in a wide range of thread counts and grades, and thus no matter how little or how big your budget is, you can find a cotton fabric that is comfortably inside your budget range.
Coming to the one drawback of cotton, it soaks in a liquid way too easily. That means if you are particularly clumsy and are prone to spilling, your upholstery fabric will be stained very easily. It is also not uncommon for cotton to stain from the colorful clothing you are wearing.
Other than that, cotton also wrinkles easily and, over time, has a tendency to stink if not maintained properly. Using a high thread count cotton can be great for whatever types of bed covers you enjoy since you can wash them often and easily.
Leather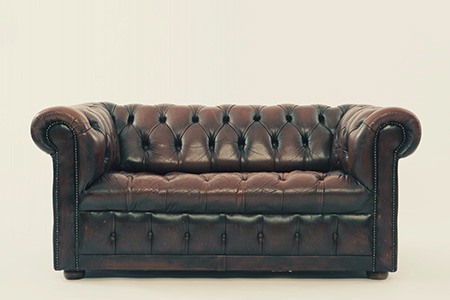 If you want a luxurious look as well as extreme durability, this is the section for you. Leather has been used in binding furniture for centuries and for good reasons. Leather upholstery has a signature look that can't be achieved with anything else and really changes the mood of any room.
Genuine leather made from animal hide can last you half a decade without any significant care and even a whole decade if you do regular maintenance. These types of upholstery fabric is also strong and carries a good amount of weight.
Another one of the best things about leather is that it is spill-resistant. A simple wipe will get off almost anything you spill on your couch with this natural upholstery fabric. As an added bonus, since leather does not absorb anything easily, it will keep smelling great for years and years.
The one downside of leather happens to be cracks. You should not keep any sharp object near your leather furniture as it can easily split and crack the fabric. And trust us, you don't want to crack your expensive leather.
You can keep your cost down by opting for faux leather for your couch fabric types so when the inevitable happens it's not such a big deal to you or your checkbook.
Silk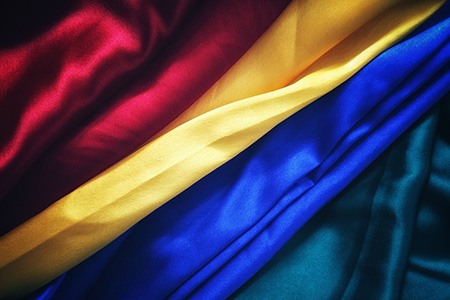 Natural and authentic silk is one of the most expensive fibers we can find in nature. Silk is perfect for massive lush mansions or formal decors and is as comfortable as silk clothes.
But with this softness and luxury, comes a whole laundry list of drawbacks. Silk upholstery fabrics are incredibly difficult to maintain, and thus they are not for rough use as types of couch fabrics, but more so for whatever types of curtains you have. Forget about them entirely if you have a household with kids and pets.
You also need to invest in expensive dry cleaning as washing silk will make it lose its vibrancy and color. However, maybe all of these drawbacks are still worth it to you as silk offers designs and patterns that are second to none.
Jute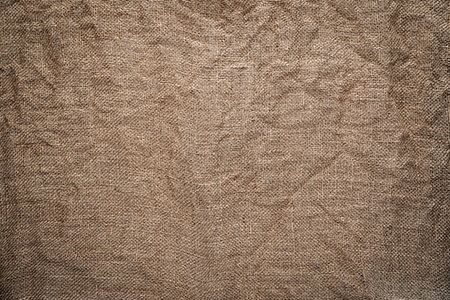 Jute is ideal for individuals who care deeply about the environment. Because it is made with so few chemicals, this fabric is a great choice for the environment. As a natural product, when disposed of, it won't contribute to the harmful wastes already in the environment.
However, there is a huge problem with jute upholstery fabric as it can't be washed easily. When it eventually does get dirty, you will have to dust it or vacuum it to get rid of the dirt or very gently manually wash it by hand. You also can't use jute outdoors as it will turn yellow under the sun.
Wool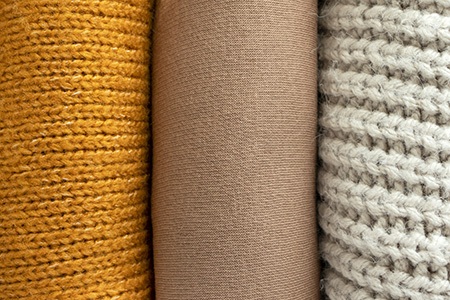 Wool is the last of the natural types of upholstery fabric we will talk about today. Wool for upholstery is widely used in cold geolocations, and the softness will top any fabric out there. They fit in perfectly in any household and can give you one of the most comfortable experiences.
Wool is also resistant to water and fire. Normal water can be easily wiped away and won't leave any marks on your furniture. But you need to be careful if it's any other liquid as stains are common and are very difficult to remove. Among the types of fabric for couches, wool can work great but make sure your decor options suit it.
Velvet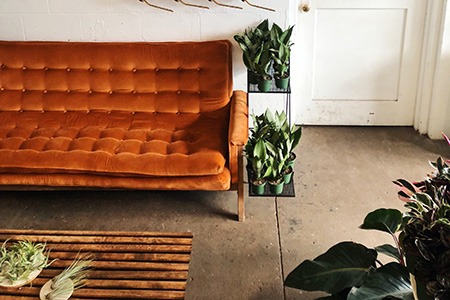 When it comes to dramatic items like classic button-tufted types of headboards and high-end accent chairs, velvet is the material of choice for many types of upholstery.
This is a luxury woven fabric characterized by its thick as well as short pile, which adds to its opulent appearance. Velvet is a soft and shiny material that may be created through both synthetic as well as natural fibers and is available in a variety of sorts and grades of excellence.
Vinyl
Vinyl is a plastic made from ethylene and chlorine, coming together to form polyvinyl chloride. Upholstery vinyl is a much more pliable, soft version than what you may see in other uses.
It's sometimes used as a backing or lining to another fabric to add durability and thickness. It's great for heavy traffic rooms. Among the different couch materials, this one can work but you may find yourself sweating from the heat retention and low breathability.
Linen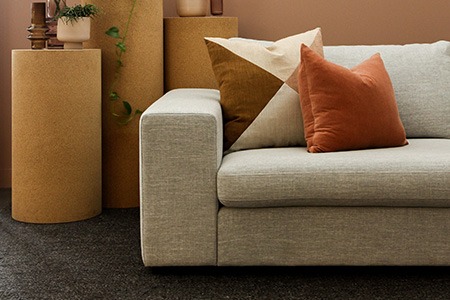 Linen is a tricky fabric to use on any types of couches and sofas, though it can work fabulously on curtains, for example. Linen is a thin fabric, somewhat transparent, though for a couch it would be made thicker, of course
Linen can wrinkle easily and will stain for sure if a drink is spilled on it. This means you should avoid these types of upholstery fabric if you have children or pets or accident prone adults.
You should also know that linen will shrink when washed, so it's best to have it professionally cleaned. Otherwise you'll have deformed cushions, due to shrinking, and damaged fabric, due to how sensitive it is.
Denim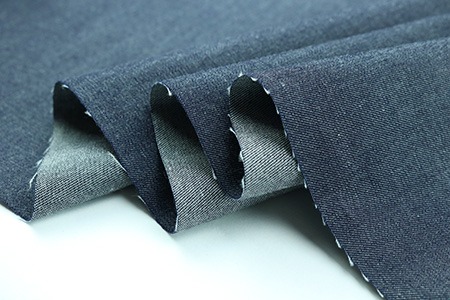 Everyone is aware of denim whether they know it or not. If you've worn blue jeans, you've worn denim. It can be used for upholstery as well and can be manufactured in any color you want. It's really just a thick cotton, if you want to be technical.
The upside of denim is that it's extremely resistant to problems while being very durable. The downside is it looks and feels very casual so that must be taken into account, but if you want to know how to make your living room cozy, this is one way for sure.
Synthetic Upholstery Fabrics
Synthetic fabrics are made from fibers and chemicals that are human-made, and hence they are often cheaper and more durable at the cost of feel.
Here are the most common synthetic upholstery fabrics:
Olefin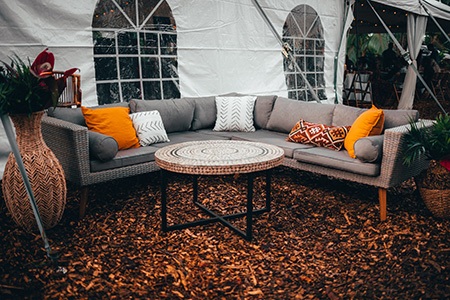 Olefin (also known as polypropylene) is widely regarded as the fabric that can be very roughly used. This fabric is very resistant to regular wear and tear and is made from melted plastic. Olefin also happens to be highly water, heat, and fire-resistant.
Water-based stains are readily removed from olefin. Also, bleach may be used to clean these upholstery fabric types. The dye is blended with molten plastic while creating this cloth, so it won't fade.
However, oil-based stains are harder to get off, and long exposure to the sun might make this fabric brittle. Using it as couch materials indoors poses less of a threat than with a covered outdoor couch, but watch out for spilling food.
Nylon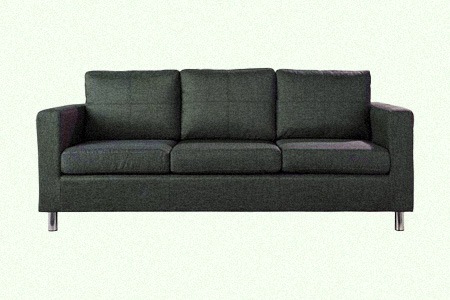 Among the most fantastic types of upholstery fabric is nylon. While it's synthetic itself, it's usually combined with natural fibers to bring some of its own properties to the others. An example is chenille becoming more resistant to crushing, or velvet becoming resistant to napping.
This polymer fabric has a low breathability so may capture heat and definitely has heat retention. It'll wick up moisture to some degree. The nice thing is it can stretch and give a lot, making it easier to work with. It is prone to pilling and bubbling so be careful.
Acrylic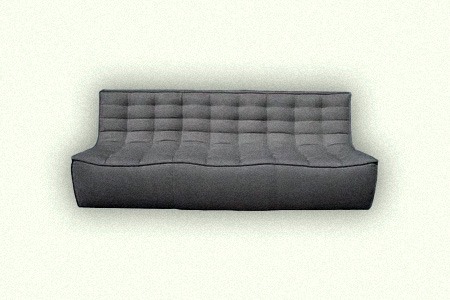 For outdoor applications, acrylic is a fantastic choice. When exposed to the sun, it doesn't get brittle, and it resembles the qualities of wool.
If you have a patio or garden, synthetic cloth like this may be employed. Even rain shouldn't be an issue as the acrylic fabric can dry super fast.
For the same reason, you can easily maintain the acrylic fabric. If they do get dirty, a quick wash, and you will have them just like new the next day. The only issue that usually comes with acrylic is that it isn't abrasion-proof and can get marks easily.
Microfiber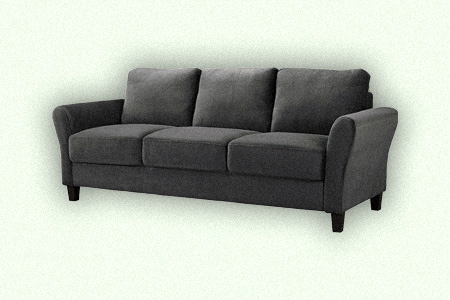 Although microfiber is made from polyester (below), it's considered it's own type of fabric. Though you may be thinking of microfiber wipes and cloths which can soak up lots of liquid, microfiber used in upholstery resists water and spills.
It also doesn't stain or fade easily. The attraction is how soft it feels, much like velvet. You've likely seen it where when you rub your hand across it the fibers will turn in one direction and create a streak of a darker or lighter color until you push it back the other way.
Polyester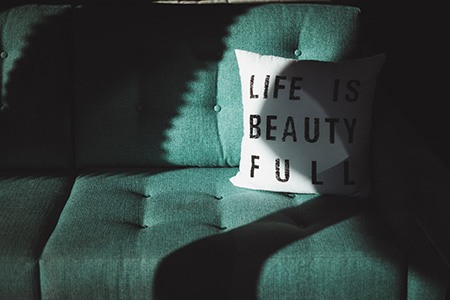 Polyester can give you a very expensive and premium feel without shelling out the cash for it. It is soft, comfortable, and happens to be very versatile as far as couch material types go. Also, it's perfect for a household with kids and pets as this upholstery fabric can not be easily damaged.
It is simple to clean and remove stains. Polyester dries rapidly, so you may wash them often. Moreover, the cloth is airy yet does not collect odors. Even if the kids paint or color on this cloth, the color and odor can easily be removed. Here's how to deodorize a couch if you need some tips.
However, polyester is incredibly flammable and should not be near any fire hazard. That could mean, since we're talking about types of upholstery fabric, not having a candle burning on a side table near your couch.
Rayon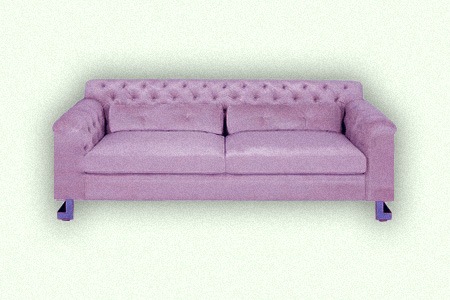 To put it simply, rayon is a fabric that feels wonderful on the skin while being semi-synthetic. If you take care of it, it may last a long time and is a good substitute for cotton. Since the fabric needs to be taken care of, it is best suited for homes without children or pets.
You can dye it and print on it, and it drapes well. However, you'll have to dust it often. Since the fabric is not water-proof, washing it may cause it to lose its form, which is something to consider if you're spot cleaning it when using it as sofa fabric types.
As a result, you should wash and vacuum it once or twice every year, if required. The fabric is also resistant to mildew and moth infestations. Because it cannot be cleaned on a regular basis, this is a useful function.
The only drawback is that the cloth tends to wrinkle quickly, so a steam iron may come in helpful. Use it at a lower setting to avoid damaging the cloth.
Acetate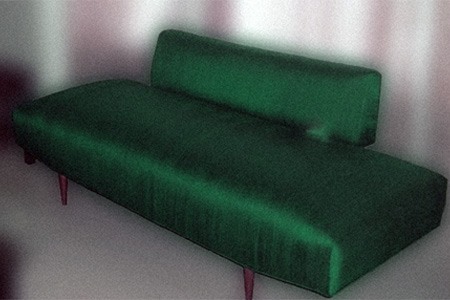 Acetate is a cheaper alternative to silk and is incredibly glossy. This will work great to simulate silk and give your furniture a rich feel. And as far as furniture fabric types go, your visitors will adore its refinement and elegance.
The fabric is moisture-proof and mold-proof. This is important since the cloth cannot be washed often and must be dry cleaned. So, don't pour anything on it.
Similar to silk, acetate is not for families with children or pets. Acetate also scratches and gets damaged easily.
Chenille
Chenille is a poly-cotton blend that presents the user two upsides. It is both very durable and still looks sleek. It can resist fading, wrinkling, pilling, and other problems that occur over time with regular useage.
Coquet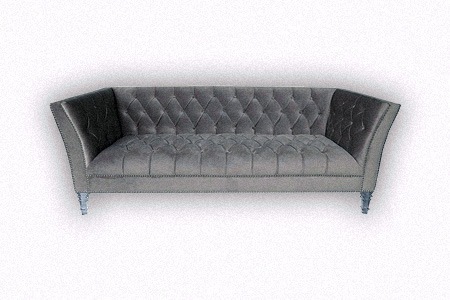 Another poly-cotton blend is coquet that is durable and appropriate for rooms and furniture with heavy use. If you're looking to reupholster your dining room chairs or purchase (or sew) new table cloths, this is a great option. It looks fantastic despite it's less than delicate construction.
Types of Upholstery Fabric to Satisfy All Decor Desires
A lot of consideration goes into the furniture we pick for our houses, and you really should take a second look at the upholstery fabric if you want to take your decor game up a notch.
We hope by this point, you can make a more informed decision about all the types of upholstery fabric available in the market and which one is right for your needs.
You'll Also Enjoy: