17 Types of Interior Doors to Impress & Refresh Your Decor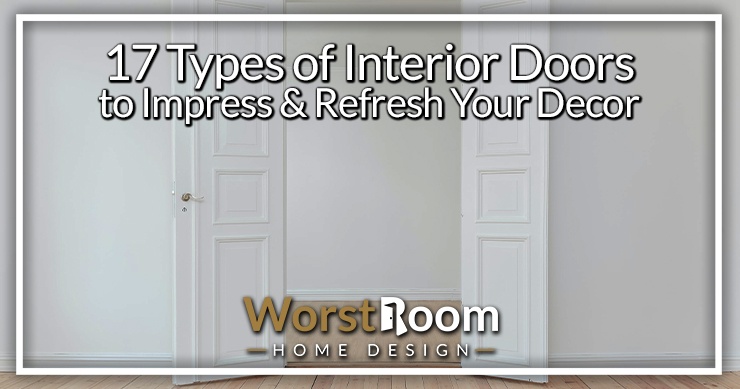 The first thing people notice when entering a room is the door. So, if you are renovating your home or building a new one, proper guidance will help you learn about the types of interior doors and implement them in your home.
Interior doors can make all the difference to your home, and the most crucial part is choosing the best one that goes with the theme.
An unmatched interior door can destroy all your efforts, and you will be left with a disastrous interior. To make your interior attractive, you can't ignore the importance of a great interior door.
17 Types of Interior Doors
We've compiled a list of everything you need to know about interior doors. Whether you want a traditional door or want to experiment with unique designs, our list is here to help. Let's take a gander at our list of interior doors…
Atherton Doors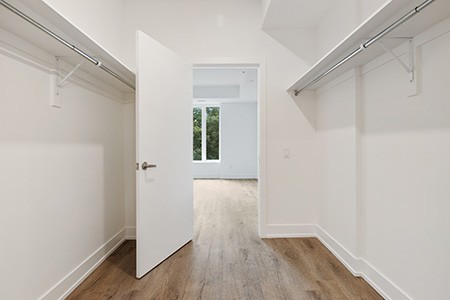 The Atherton interior door is a classic door with a contemporary finish. Despite its simple look, it is considered an elegant one.
The door is typically composed of four panels. The panels are arranged uniformly in the two sections of the door. Usually, the white color works on this door effortlessly. However, it can carry any color and change the overall appearance.
These door types have a streamlined appearance that complements almost any home interior. This interior door is easier to install and is an adjunct to any aesthetic. Furthermore, these traditional-style doors work well for both small and large entrances. These doors are quite affordable as well.
Accordion Doors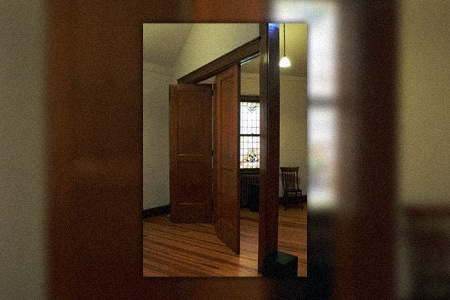 An accordion door is one sort of folding door that has been used to divide two areas of a home or office while simultaneously saving space. The concept of separating areas is not new. With these you don't have to deal with keeping doors from closing on their own due to a light gust of wind or pressure in the house.
Although these vintage interior door styles differed from the more contemporary versions, they both serve the same purpose. When it comes to saving space and having some privacy, these doors will fulfill the purpose. Accordion doors can extend out and fold back to create distinct spaces.
The accordion door has the advantage of being able to be spread out to separate regions and then folded back when not in use. These interior types of doors are suitable for use in any room of a house or workplace. The cost is on the high side due to its functionality.
Bi-Fold Doors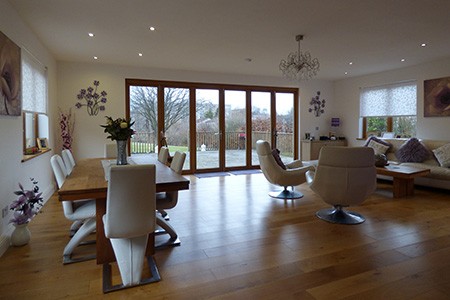 Another name for this door is the concertina door. The name "concertina door" comes from the fact that the door's panels fold up and spread out like a concertina.
Bi-fold types of interior doors usually have wood panels or glass panels that fold back. The panels are attached with the help of specific types of door hinges. So, the folding is more effortless. Now that people have less space in their homes, bi-fold doors are a great option for saving space. These doors add openness to a cramped space.
Barn Doors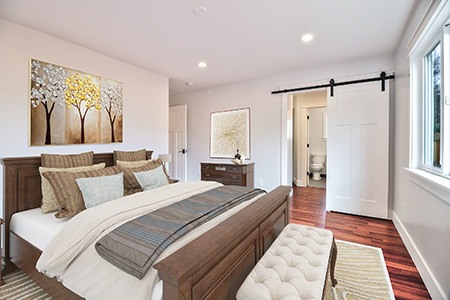 The design of barn doors originated from the old English storage. These country-style doors were new to urban areas when first gaining popularity in the early 2010's in farmhouse homes. This eccentric feature soon called everyone's attention to it once HGTV's Fixer Upper show began using them.
Everything about these room doors, from its appearance to its installation, differs from conventional interior doors. The upper portion of these styles of interior doors glides with the help of rails on the top.
Though these are more functional for larger openings, you can experiment with these doors in smaller openings as well. Fitting it in a bedroom door or as types of closet doors will give the home a one-of-a-kind appeal.
Colonial Doors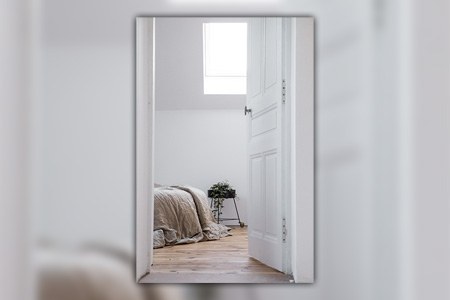 Colonial doors are one of the most traditional styles for indoor doors. Although this is usually used as an exterior front door in colonial-style houses, you can assemble it with your interior as an interior door as well.
A colonial door must have raised panels that are outlined in a grid pattern or they're different door styles, period. In recent times colonial doors have been modified with glass panels in them.
These interior door options used to be huge and heavy, but with modernization, they have transformed into a new shape that suits the modern interior to a greater extent.
Continental Doors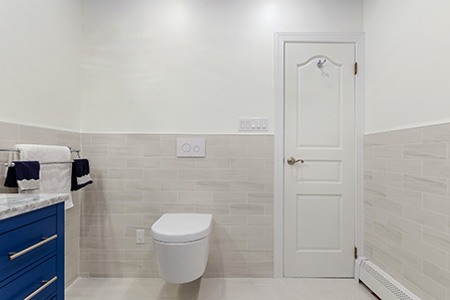 The Continental doors are similar to the Princeton doors. If you are new to the industry and don't have excellent knowledge of door styles, you might not see the differences.
The continental doors have a curved top rather than an arched top. Its lower panel is in a rectangle shape, and its top panel is longer than the lower one.
The Continental types of interior doors have many functionalities. Forget about the bedroom door alternatives, this door looks good both as a bedroom door or a regular-sized bathroom door. This style goes well in a double-door pattern as well.
French Doors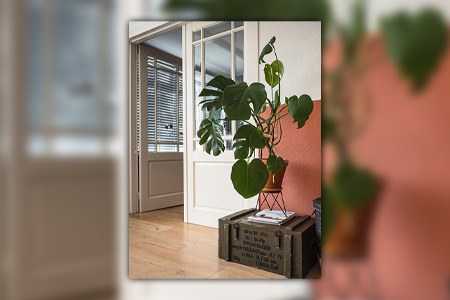 The name has a history behind it. During the renaissance, the French used double windows with glass panes in their architecture. Those windows evolved as recent French doors.
The French doors usually come with a pair. This one has many glass panes attached to it, which allow the light to pass through the door. Usually, a French door is installed in a large opening where natural light can come inside the home.
They are mostly used as exterior doors that connect the area of your house to the porch. But these doors can also fit in as an interior door if installed with creativity. Despite being double doors, now people are using them as single doors, bi-fold doors, or even sliding doors.
Princeton Doors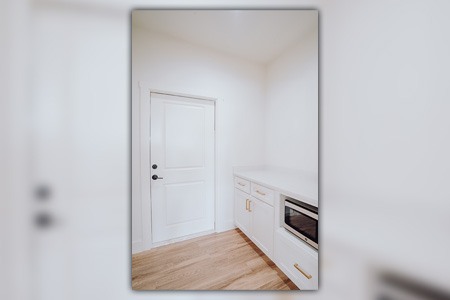 Princeton doors have a minimalistic design and a two-panel door in a contemporary style. The sober design with an arch-top style is the dominant feature of these doors; its arch-top design is inspired by the Gothic style.
These types of inside doors have a minimalistic look and complements any interior theme. Besides the sophisticated look, it provides a subtle elegance to the ambiance.
Moreover, these interior doors perform well in any setting of a home interior. So, from bedroom doors to exterior doors, it never loses its charm in any place. This door is not so expensive. For a classic Princeton door, the best material is wood. But MDF and hardboards are being used in making door slabs.
Cambridge Doors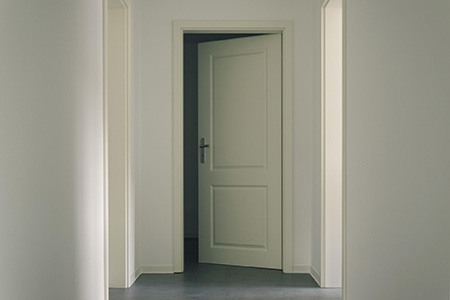 Cambridge doors have the subtle difference in that they feature the larger panel on top and the smaller, more square panel on bottom. These two raised panels create a contemporary feel that's not distracting or too subtle. The play of light is just enough to make them a simple beauty.
These are pretty common in households today. In fact, I'm looking around my office and the door to the office and my bedroom are both Cambridge doors. My closet doors are of this design as well. They're not too flashy but not too plain, but I have considered closet door alternatives just to freshen things up.
Panel Doors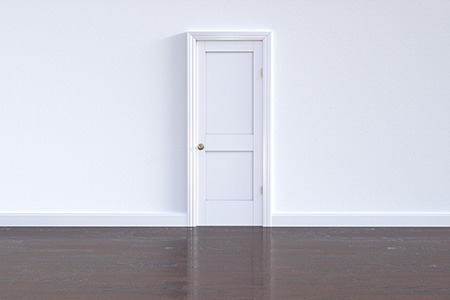 Panel doors are the most typical type of door that everyone is familiar with. They have a border on the outside and many panels on the inside. They're used everywhere, even for bathroom doors, and people do get tired of them and seek out bathroom door alternatives.
The panels of these types of interior doors are often constructed of wood. However, the usage of glass panels in place of wooden ones is gaining popularity. There are no strict rules for this style of door.
You can customize the panels as per your liking and always create something new. The panel doors are extremely versatile. For that reason, it brings more edge to them.
Flush Doors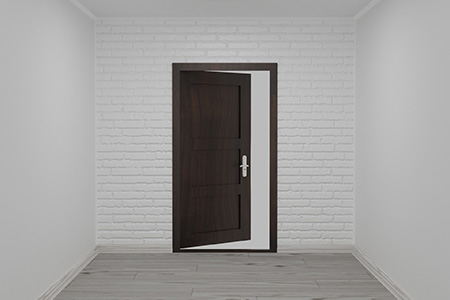 The flush doors are just the opposite of the panel doors. Unlike panel doors, which contain several panels, flush doors do not have any panels. It features a plain surface with no decorations. Because of the smooth surface, you can experiment with multiple wood stains or paints.
These doors are best for the children's bedroom, where you can paint it any color you want. Whether you paint it with a vibrant color or give it a rustic wood finish, it looks good in every way. This door offers a good deal in terms of price.
Provincial Doors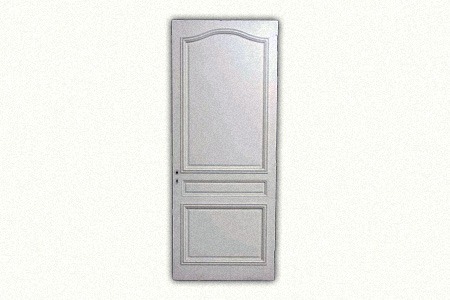 The design on a Provincial door is very much like a Cambridge door, except that the top panel will feature an arch at the top. You'll often find more decorative features such as the panels being made out of (or featuring) vertical slats with raised edges in them.
Some of these interior door options will come with a thin vertical glass panel that can be installed next to the door (much like you'd see on types of exterior doors). This wouldn't be very useful on the inside of the home, but the option is always there, especially for a door leading to an outside, covered patio or deck.
Pocket Doors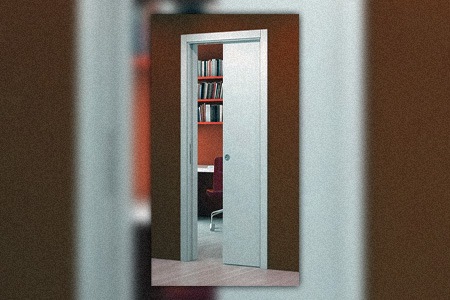 Have you heard about hiding your doors in a pocket? If not, then the pocket door will surprise you with its features and functionalities.
The pocket doors are different from the traditional doors in all aspects. It is a kind of sliding door. The door can hide inside a preinstalled pocket inside the wall.
Having it installed is a bit difficult to pull off, as is adjusting pocket doors from time to time. So, before installation, give special attention to this factor. Otherwise you'll need to consider some of the pocket door alternatives.
These types of inside doors look fabulous if you can fulfill the requirements and use modern hardware. Though it is mostly seen as a closet door, you can also use it as a bedroom door or in the living space.
These are the most unique of the different styles of interior doors. Adding them after a home is built can be fairly time consuming or expensive, but the result is amazing. Just be prepared to have to vacuum out the railings frequently.
Avalon Doors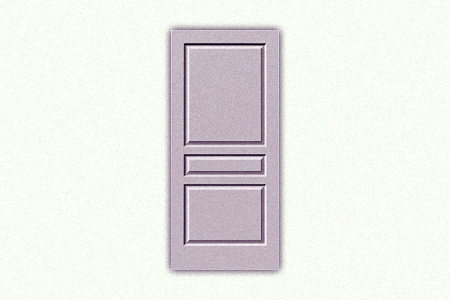 Avalon doors are unique in that they're thinner. They're often half or even one-third of the width of a standard door. They're typically used as doors for pantries in the kitchen or other storage closets.
Rockport Doors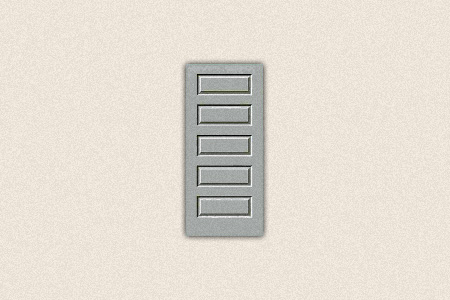 The panels of these types of interior doors usually have one tall panel on top, a very small panel in the middle, then a medium length one towards the bottom.
Now imagine taking two half-width Avalon doors and smashing them together to make one standard width door. That's what the Rockport door is similar too, except you would also move the small panel in the middle of an Avalon door to the top.
These door types are commonly used for bedroom and closet doors. There's not much extra to say about them. Their defining feature is the six rectangular panels laid out as described above. Otherwise they're just your typical interior door.
Swinging Cafe Doors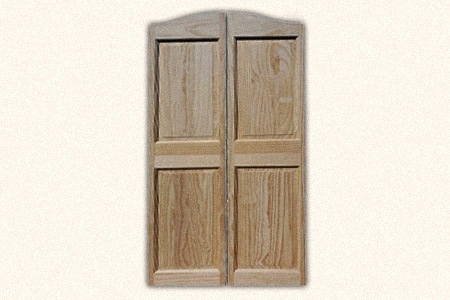 The swinging doors open both ways, and the door length is also different from the traditional ones. Using it in the kitchen is the best way to bring out the best interior setting.
These interior door styles are also known as a saloon door or a batwing door. The size is usually half of the traditional doors. And they hang with the help of hinges and move on both sides.
Though many people believe that swinging cafe room doors are better suited to cafes or saloons, using them as an interior door in your home will not make them any less efficient.
If you have a separate dry kitchen and a wet kitchen, you can install it as a connector between the two. The material used in a swinging door is usually composed of wood or MDF boards.
Craftsman Interior Doors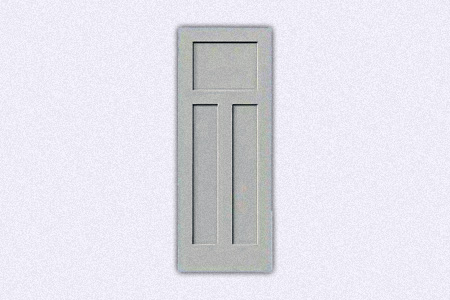 What craftsman doors offer over other options are that they're visually bold. Due to the way they're built, these interior types of doors feature lines and panels going both vertically and horizontally, unlike others. They're made of solid wood and can feature different colors of stain, too.
If the craftsman wants he can burn in designs, inset designs, or even install stained glass or other features. The idea here is, by nature, these doors will be sturdier and more ornate. But they're typically only going to fit certain types of decor.
Types of Interior Doors to Enhance Your Decor
Interior doors are one of the most important components to consider while redesigning your home's interior. Most importantly, to ensure a great fit for your interior design, you must be aware of the many types of interior doors available. Make your home stand out from the others by choosing the perfect door.
You'll Also Enjoy: