11 Types of Sheds Matched to Your Property & Needs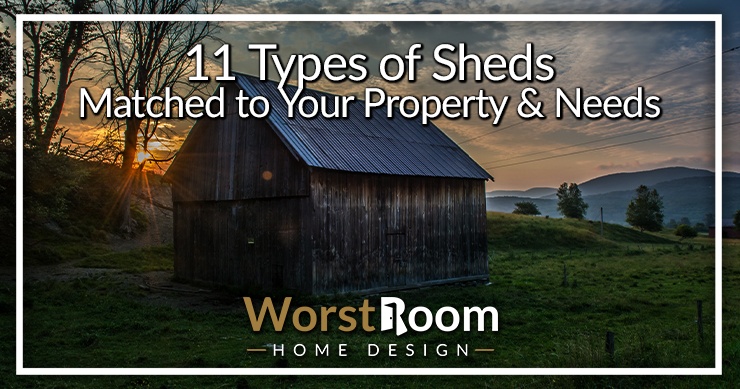 The exterior decor of your house can determine a lot about your character and taste. One of the most critical parts that speaks the loudest are the types of sheds you build. They not only protect your work and tools from top to bottom but also makes a house stand out within a neighborhood.
Selecting a shed can be quite tricky because there are different types of sheds available in the market, and you better know which one fits where. More importantly, there are bundles of combinations you could alter between for the desired outcome.
To make things easier, we have come up with this write-up to let people know about the variations of sheds and their use.
11 Types of Sheds
When it comes to categories, there are many options to choose from. The history of sheds tells a story of how these specialized storage buildings expanded in size and style to have a broader functionality over time. Whatever the pick is, you must realize that every kind is made with common materials like vinyl, metal, or wood.
These sheds are made to fit any housing, such as garden shed, workshop shed, storage unit shed and even homes. The ultimate goal is to match the look of your house with the shed you plan to put up. Below are some of the most commonly used shed types you will find.
Barn Shed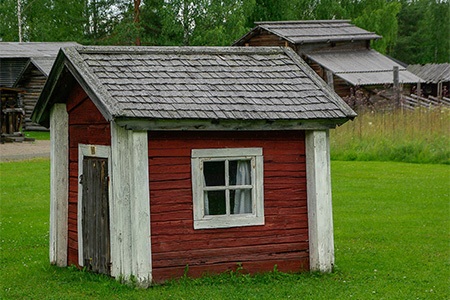 This particular shed style is also referred to as gambrel shed. It is a design suited for outdoor housings and barns. For old school touch, there is nothing better than a barn shed. The shaping of the barn shed allows ample overhead spacing inside the structure.
Gambrel sheds have two slanted slopes on each side, called a gambrel roof, attaching to other steeper slopes making the center stand tall compared to the sides. Having more headspace in the center makes it ideal for places where you need ample areas for stockpiling trimmers, various types of rakes, ling ladders, and such.
After calculating the size of the rooftop, you can pick out any kind of door you like to match the outlook, such as a french door, a large door, a sliding front door, or anything that interests you. If you're sick of storing your lawn mower without a shed, under a tarp or something equally ugly, check out a barn shed.
Lean-to Shed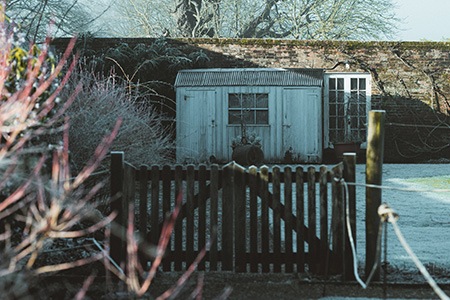 A lean-to or mono-sloped shape is one simplified yet striking shed type available. This is nothing similar to the one we mentioned and the ones we are about to mention. The design of a mono-sloped shape is what sets them apart.
So, what is with the design? Generally, lean-to sheds have just one slope on the roof. It is not as common as you think, but the look and style are something elegant if you are looking for a backyard housing shed or a home with a distinctive look.
You have probably seen a lean-to design on greenhouses. One end of the roof is slanted on top, and the far end goes down at a certain drop angle. This particular shape gives a house adequate space on one side and a little drop space on the other side.
It's all aesthetical but does have some protective power of its own compared to other sheds.
The one-layer slope can withstand wind and snow better than others. The slant also helps to shed the snow easily. It is a versatile shed structure that can be fitted into a one-car garage, storage compartment for heavy tools, livestock roofing, barn structure, and many others.
Pent Shed & Reverse Pent Shed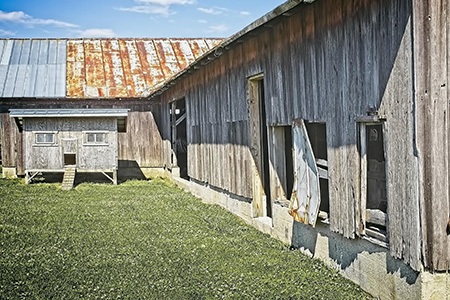 Just like a mono sloped shed, pent types of sheds are a single slant roof with a door on the front rather than the side face. On a pent shed, the highest point of the roof is where the door is placed, and the rear end has a shortened height in comparison.
Reverse pent roofs are the exact opposite but have a single sloped roof like a pent roof or lean-to shed. On a reverse design, the highest point is on the opposite side of the door face.
Gable Shed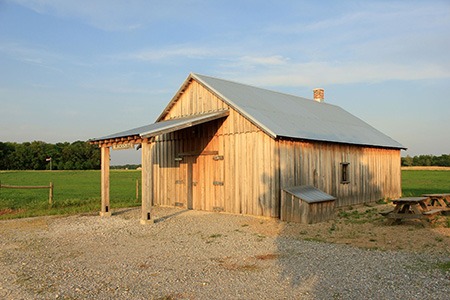 These particular and different styles of sheds are probably the most common shed you will observe if you look around your rural neighborhood. The roof has a triangular shape making it more traditional and pleasing to the eye. This shed has a center top and two slanting slopes on the sides.
The pitch angle depends on the owner of the house, they can ask the roof builder to make a high pitch, low pitch, or medium pitch rooftop. The good thing about gable sheds is that they can be built as large buildings or smaller ones to fulfill any of the vast reasons to have a shed.
Moreover, the angled slope is what makes it special in terms of tackling water and snow. A gable shed doesn't need much maintenance because there will be fewer unwanted remains clinging to it because of its positioning.
Gable sheds are ideal for individuals who like more interior space. Gable sheds are easy to install and bring about a straightforward design. Nothing too flashy, nothing overdoing.
In comparison to lean-to sheds, gable sheds come at a lower price, making them a top pick amongst people rolling on a budget.
Quaker Shed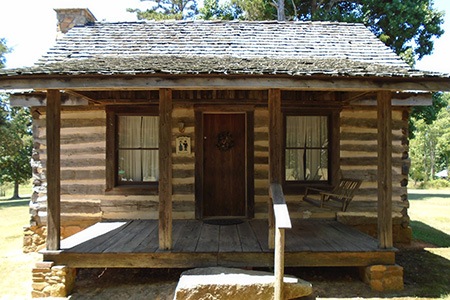 A quaker shed is more like a gable shed but differs when it comes to the slope. Unlike gable sheds, quaker sheds have a smaller overhang front slope and a longer back end slope.
The middle point where the slants meet is not in the center position like you see in a gable shed. It is more shifted towards the front plane.
On quaker shed types, the door is usually placed on the longer side of the wall. In most cases, there is an external lip attached to the overhand edges. This helps to create an extra shed and shelter from the rain.
The length, size, and depth of such a roof can be adjusted according to the user's preference. All you have to do is commend the shed builder about your preference.
A quaker roof is aesthetically pleasing when put up with modish types of shutters and windows or even any of the alternatives to shutters. Quaker roof is ideal for people who want to bedeck their backyard storage housing.
New England Shed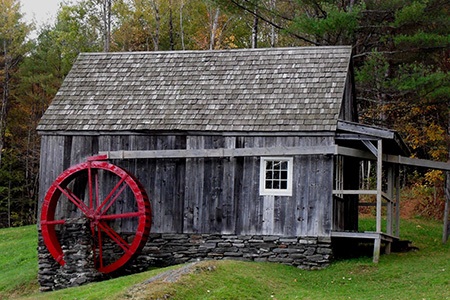 For a more exquisite look, New England types of sheds should work wonders. It boasts style and elegance and gives the home ample space to deal with. New England sheds are incorporated in different ways, the most common one is with wood shingle designs.
You can opt to assemble different elements other than wood shingles, but keep in mind that new England sheds need more care (repair, paintwork, waterproofing) than other shed options. I've even seen some that looked amazing with a mansard roof but that really increases the maintenance issues.
The possibilities with a New England shed are limitless. It is so versatile that it can be accustomed to many styles like dutch colonial design, country shed, sugar shack shed, Quaker shed, cape shed, and much more.
The main characteristics of these different shed styles are its double door design, hip roof adjustability, symmetric A roof, 4/12 roof pitch, and many others that can go on to make a spectacular backyard shed.
Overlapping Shed
The overlap shed is all about stacking up timber boards on the top. It is simple and known to be the easiest to assemble. Slats of wood materials go on a frame to give its structural integrity, which can double as types of wood siding as well.
One positive aspect of the overlap shed is that the rainwater drains away very easily, thus extra maintenance is not necessary. Overlap sheds can have a flat-out design or a slanted shape like a gable shed.
Shiplap Shed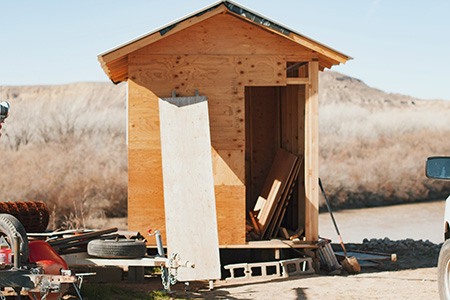 You can identify a shiplap shed by observing the shiplap cladding on it. Ship cladding is a process that includes a recess cut on the wooden-board edges. What it does is it adds extra layers of protection compared to overlap sheds. A small shed can be easy to move, like pictured above, too.
For a garden room particularly, shiplap sheds are very useful, because they can drain out rainwater fairly easily and also last in all weather conditions, maintaining a rigid and long-lasting storage space through and throughout. You can achieve similar results with some of the alternatives to shiplap if you choose the right ones.
Potting Shed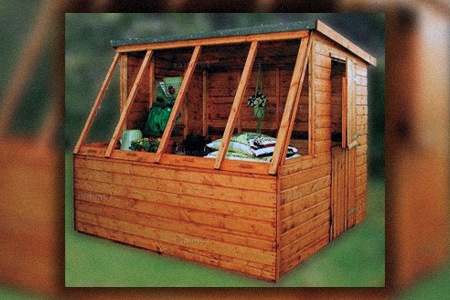 Don't mix it up with a greenhouse shed. Potting sheds are outdoor structures that are used to grow plants and vegetables. Unlike greenhouses, these types of sheds are much smaller and has a big plastic or glass slope window for adequate sunlight exposure.
Compared to greenhouses, potting sheds give better insulation, can have nice shed floors, and therefore plants can continue to live by, even in the colder months.
Saltbox Shed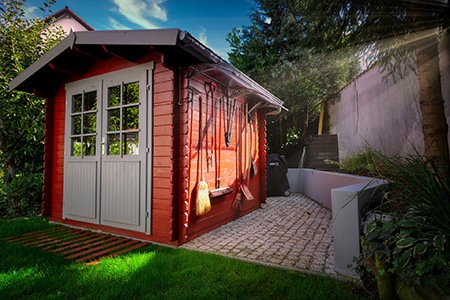 Saltbox shed types are smaller structures that people like to use for playhouses for their kids or as garden sheds. They also enjoy doing up the exterior decor so that it matches their house, complete with shingling, types of siding, painted windows and trim, and even matching doors.
What makes these styles of sheds stand out is that one half of the roof extends nearly to the ground while the other is a standard height that allows for the height of a door. If you looked at it from the side, you'd think that it resembles half of an A-frame shed or house. Speaking of...
A-Frame Shed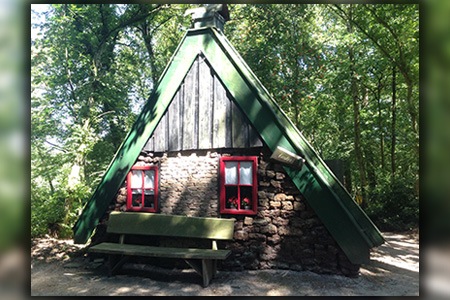 An A-frame shed has the types of trusses that extend nearly to the ground, where the long roof forms most of, if not all of, the side walls of the structure. The attraction of these is that they're cheap to build and look interesting.
However, for the same amount of square footage on the ground, you get less interior space. If you're crafty you can use a lot of the sloping side wall space by building out storage cabinets and types of shelves.
The bonus here, though is that you can almost always create a loft space at the top. It won't be wide but you can squeeze out a long strip, tall enough to stand on, with more storage capacity on the side walls.
Types of Sheds to Store Your Stuff & Fit Your Property
To make it simple for you, we have cherry-picked some of the most feasible shed designs for you. Give it a read and decide which is the best option to make your dwelling place more attractive.
Planning to integrate a shed in your house or backyard storage space? Before you purchase or assign a roof builder, it's advised that you know about the different types of sheds out there. You would be surprised to know about the variety of sheds a house can adorn.
You'll Also Enjoy: