21 Furniture Leg Styles to Enhance Your Decor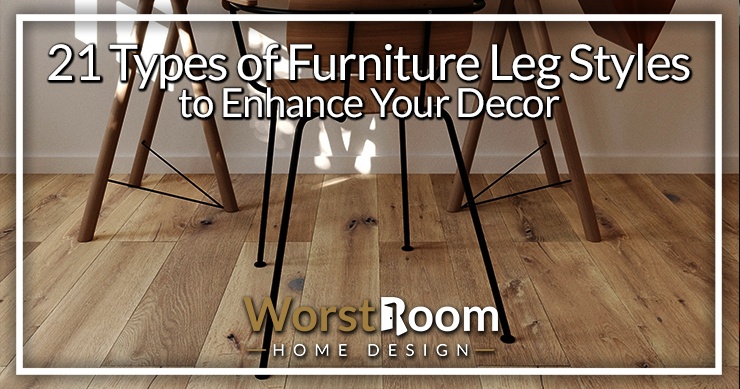 Whether you're looking for a new piece of furniture for your house or you're simply interested in learning about the plethora of furniture leg styles out there, you're in the right place. As they say, "it's the little things" and "the devil is in the details" and that perfectly describes the journey you'll take regarding the many furniture leg types.
21 Furniture Leg Styles
From the Renaissance to today, here's a list of the styles of furniture legs that have captured hearts (and living rooms) across the ages. Consider what the rest of your decor is like and if you need a more minimal, modern option or can go for a more ornate, wooden choice with specific types of wood grain patterns.
Adam Legs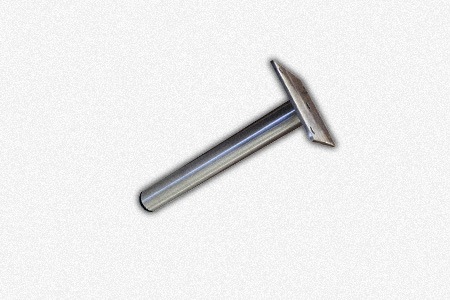 A child of the Neoclassical aesthetic, the Adam leg style gets its name from Robert Adam, one of the three renowned Adam brothers who were the founders and propagators of the Adam style of interior decor.
This style mixed the subtle curves from Greek and Roman designs with straight lines, creating a lovely, unique style of design that was quite a refreshing breath of air from the contemporary Chippendale and Georgian styles of the 1900s.
Though there isn't one particular leg style that Robert Adams created, this style of furniture legs has a few signature characteristics, the most important being the straight legs (which can be reeded, square, tapered, round, or turned).
The other recognizable features of these types of furniture legs are the subtly rounded feet, and sometimes, exquisite etchings on the sides.
Marlborough Legs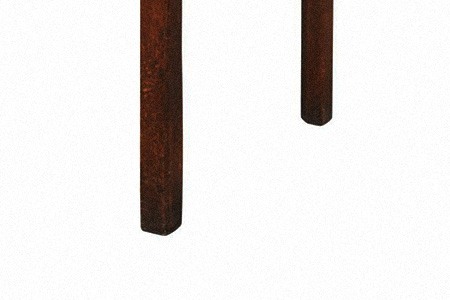 The Marlborough style is characterized by minimal designs and a straight, square aesthetic. The feet in such tables or chairs generally end in a block foot, though the strength and width of the leg may sometimes lead to a footless leg.
The Marlborough style was all the rage in the mid-1900s, especially in Britain and the United States. It made an appearance across many types of furniture, from chairs and tables to sofas and bedsteads.
In some rare pieces, you may find a fluted engraving on the leg, as well as a slight taper in the build of the leg.
Cabriole Legs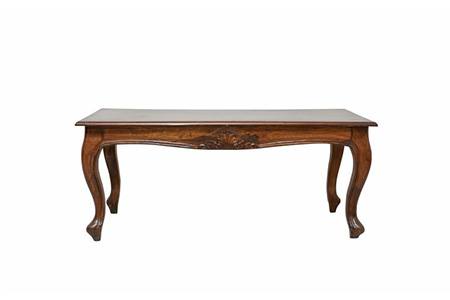 The cabriole style is deemed timeless by many and still features quite popularly in furniture. In these furniture leg styles, the table/chair leg's knee arches outward and flows to an inward-arching ankle, ending in a decorative foot (most commonly a pad foot or a ball-and-claw design).
If you have furniture with cabriole legs, you can pair them quite well with traditional, Mediterranean, classic, French Country, or eclectic items and decor.
Fluted Legs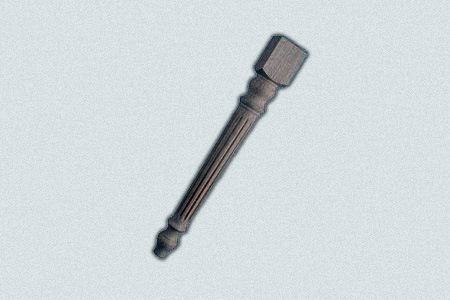 Reminiscent of ancient Greece's gorgeous pillars and columns, in tribute to which they were initially designed, fluted furniture legs feature rounded furrows that typically run the length of the leg.
A staple in furniture dating back to the period between the mid-1800s and early 19th century, fluted legs are often confused with reeded legs (which we discuss later). However, in fluted legs, the furrows are concave, meaning that they look like dug-in grooves.
Fluted legs are also widely used in the 19th-century Hepplewhite style, as well as in other Classical Revival schools. Fluted legs complement French Country, classic, traditional, and Mediterranean aesthetics.
Saber Legs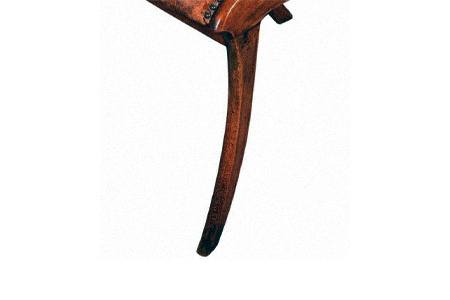 Saber legs have a distinctive branched-out style, so that the legs extend at an outward angle from the base of the table instead of straight down, progressively tapering to an end. This style is believed to have originated in ancient Greece and is also sometimes known as the 'splayed legs' style.
These legs have a subtle incurved build resembling a saber—hence, the name. There is a gradual taper and the legs themselves can be either square or rounded.
Though the style became obsolete at some point, it experienced renewed celebration in 18th-century furniture styles such as Regency, Sheraton, and Empire, going on to grace many chairs, sofas, and stools.
Saber types of furniture legs complement minimalist, traditional, contemporary, mid-century modern, and modern decor.
Ridged Legs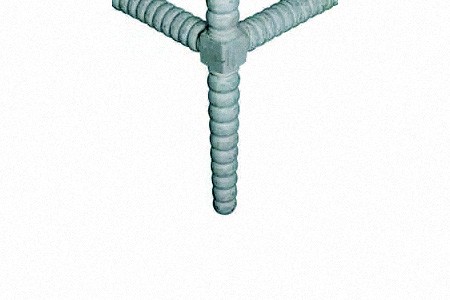 As mentioned earlier, many people confuse reeded legs with fluted ones, since both look similar and are inspired by ancient Greek and Roman design vocabulary, but in this style, you can feel the carved ridges protruding outward.
Somewhere in the 19th century, these furniture leg styles eclipsed fluted legs in popularity, but it met with success once again in Sheraton, Regency, Empire, and Neoclassical styles in the same century.
Reeded legs pair well with classic, French Country, Mediterranean, and traditional aesthetics.
Trumpet Legs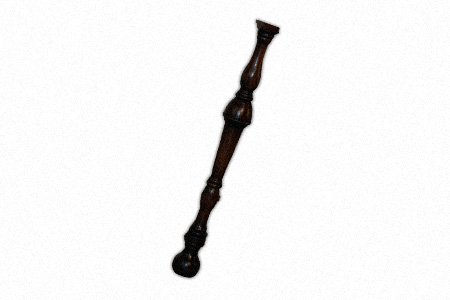 Owing to their trumpet-shaped legs, these furniture legs are named trumpet legs.
Apart from their upturned trumpet shape, these legs can be recognized by a multitude of curves, legs that go upward from narrow to thick, and a foot that either features a ball or is a Spanish or bun foot. You may also find the top of the leg finished off with a cupola.
The legs are also quite thick in this style. They're also sometimes referred to as "trumpet-turned legs", and are heavily reminiscent of the Baroque styles as seen in plenty of older types of tables.
If you have Baroque, classic, English Restoration, or Mediterranean aesthetics in your house, trumpet legs are a great idea.
Flemish Scroll Leg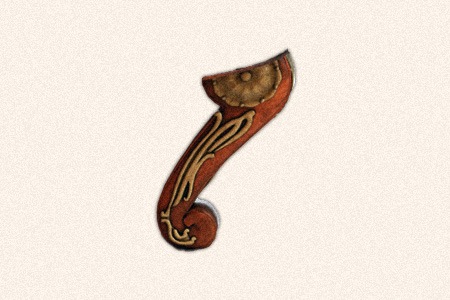 As the name suggests, these carved legs have signature scroll shapes on either end, with each scroll winding in the opposite direction.
Birthed in the 50 years between the mid-1600s and the turn of the century, these legs were widely used in Baroque-style furniture, made especially popular by designer Gerrit Jensen and his cabinets for King Charles the Second.
Flemish scroll legs are also called S-scroll legs (if the leg is curved in between the two scrolls) and double scroll legs.
These legs work great with classic, traditional, Baroque, Mediterranean, and Victorian themes.
Baluster Legs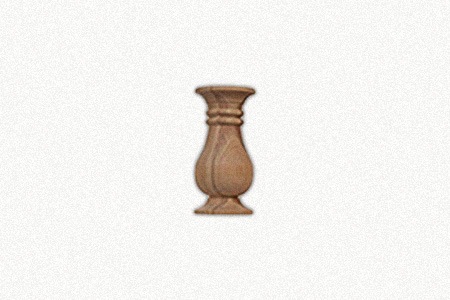 Similar to the Adam style, these legs are evenly wide from top to bottom, with the primary differing point between the lathes on top and bottom.
These legs were extremely popular between the 17th and 19th centuries, commonly featured in staircases. I've even seen baluster legs used on smaller types of desks, though they need special reinforcements to keep racking and wobbling from occurring.
Spiral Legs
Appearing like a twisted rope, these furniture leg styles are believed to have originated in India, eventually traveling to the west and arriving on European shores in the mid-1600s.
A popular feature of the Restoration and William and Mary schools of furniture styling, these legs disappeared for a while, only to make a comeback a century later in the Empire and Federal schools.
They renewed homeowners' interests once again in the mid-1800s, going on to feature in much of the Victorian era's furniture. These legs are also referred to as spiral twists and barley twists. They complement traditional, classic, and Victorian themes.
Jacobean Legs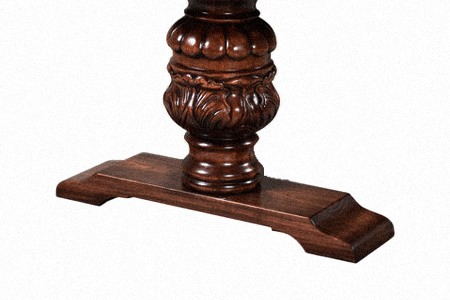 These straight furniture legs feature ornate decorations, with melon bulbs/cup-and-covers being a signature feature. Jacobean legs were heavily shaped by the aesthetics of the Tudor period. You'll find these furniture leg styles on all types of chairs and tables.
Spider Legs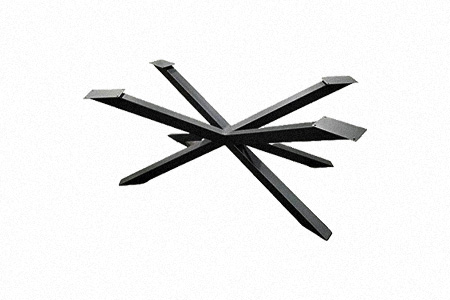 If there's a style of furniture legs that's withstood the centuries, this is it. Like the legs of a spider, spider legs are arched, dainty, and narrow, with around three or four legs extending from the base of the tabletop. The legs can either be feetless or feature spade feet.
These legs are commonly used in light, delicate furniture pieces, such as candle stands and tea tables. In some modern tables, the legs may be straight instead of curved, terminating in pad feet (usually in gatefold tables).
In modern settings, these types of legs on furniture pair well with traditional, Mediterranean, and modern farmhouse themes.
Shaker Legs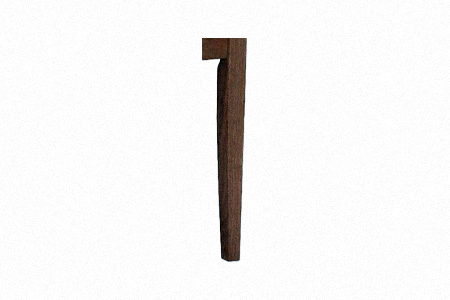 Taking after New Hampshire's Shakers' aesthetics, these legs are small at the bottom and gradually become thicker as they reach the base of the tabletop. This makes them a favored choice among those looking for stability in their furniture legs, especially on dining and kitchen tables and decorative types of bed frames.
Bobbin Legs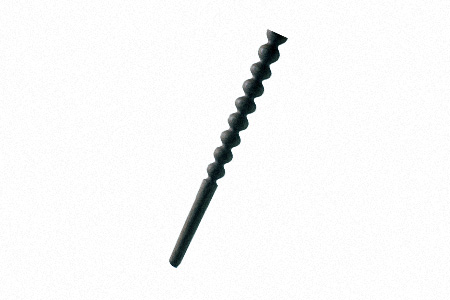 Like a bobbin, these styles of furniture legs are shaped like spools, with horizontal lathe-created embellishments. In some vintage pieces, there may be squared sections that break through the bobbin pattern. You'll find these legs quite abundantly in late 17th-century furniture.
Wegner Legs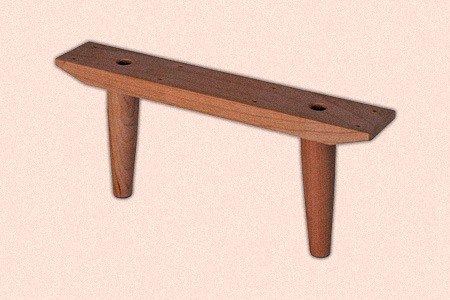 Wegner decor is a modern style that originated in Denmark, featuring smooth, tapered furniture leg types that can either extend straight down, resulting in a square design, or extend at an angle.
Sheraton Legs
Named after cabinet maker and furniture designer par excellence, Thomas Sheraton, these types of furniture legs came into existence somewhere between 1790 and 1820. These furniture legs are typically straight, but can also feature a tapered finish in some pieces. The short versions look great on various types of dressers and taller furniture with small legs.
Sheraton legs have a lighter, more sophisticated, and more modern appeal due to their delicate, thin legs. These legs are quite versatile, perfectly at home regardless of the kind of surrounding interior decor.
Hepplewhite Legs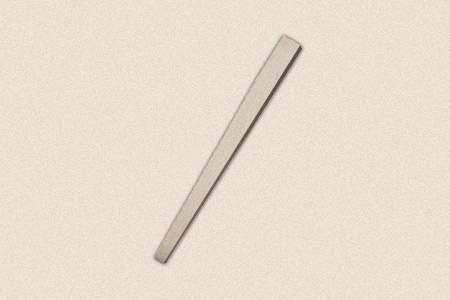 Hepplewhite furniture leg styles are usually turned from high quality wood and then carved and tapered into the refined shapes you see above. Three sides of the legs will be a straight vertical run and one will begin to taper inward towards the bottom starting about halfway down the height of the leg.
Because these have flat surfaces, they're usually built with nuts sunk into the wood so attaching them to the rest of the furniture is as simple as passing the provided bolt through and into the leg, usually using a lock washer to help the bolts resist becoming loose with vibrations and slight movements.
Turned Leg Style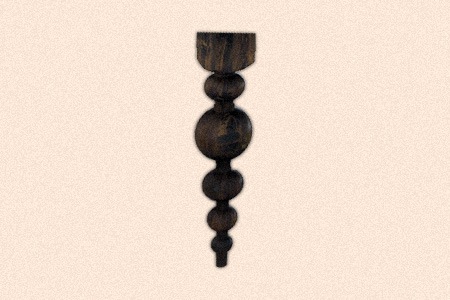 Turned furniture legs get their name from the fact that they're rotated at high speeds on a type of tool called a lathe. Once spinning on the lathe, chisels are used to create smooth shapes of all kinds of designs along the height of the legs.
These can include blocky sections (finished by hand after the rest of the leg is designed), all types of convex and concave curves, and much more. With more careful and professional work, spirals can even be carved into these legs as they're turned, which you'll often see on fancy types of dining chairs as an example.
Modern Square Legs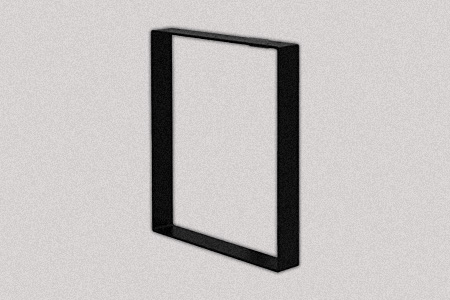 The modern square leg isn't new, but what makes them modern is they're built in such a way that shipping can be done with all the parts packaged safely and separately (usually separated by styrofoam). Assembly can then be done by the homeowner quickly with the provided tools and hardware.
Because the sides are all squared on these types of legs on furniture, they'll fit neatly into a pre-designed groove in the tabletop, chair bottom, etc. Then the provided bolts with hex holes are tightened down through the pre-drilled holes and into the pre-attached nuts embedded within the legs, using a provided allen wrench.
Hairpin Legs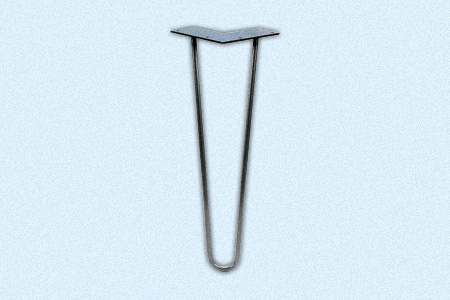 A hairpin leg is another modern creation which is made out of one run of rounded metal bars, bent at a certain radius to form a loop. This loop serves as the foot of the leg, facing downward. The result is that these look like an upside down hairpin, and thus the name.
The tops are welded to a plate, which is then screwed into the underside of the surface they attach to. You can find hairpin legs on coffee tables, types of bar stools, chairs, and tables, among other styles of furniture.
Adjustable Legs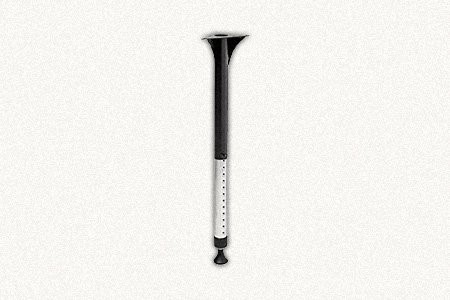 Adjustable legs are another modern invention that may be convenient but lack the class and refinement you may be looking for. You'll find them in plastic tables and chairs, where they can be tilted to rest in a certain slot on the surface they attach to. This allows them to raise or lower the seat surface, table top, desk top, etc.
Furniture Leg Styles to Match or Improve Your Style
As you can see, there are quite a few options available if you're looking for various styles of furniture legs. Whether you're looking for an antique appeal or modern minimalism, or even maximalism as the opposite of minimalism, there's furniture leg types out there to suit your preferences, be it style, price, or decor theme.
However, bear in mind that the design of a particular furniture leg will also influence its functionality, such as the table's load-bearing capacities, portability, and so on. Take this into consideration before finally investing in the furniture.
Even if you're not looking to buy furniture, knowing the different furniture leg styles will help you identify pieces from different eras, especially with regard to antique pieces, which is quite helpful if you're a collector.
You'll Also Enjoy: